Big Mac Superstar Cannabis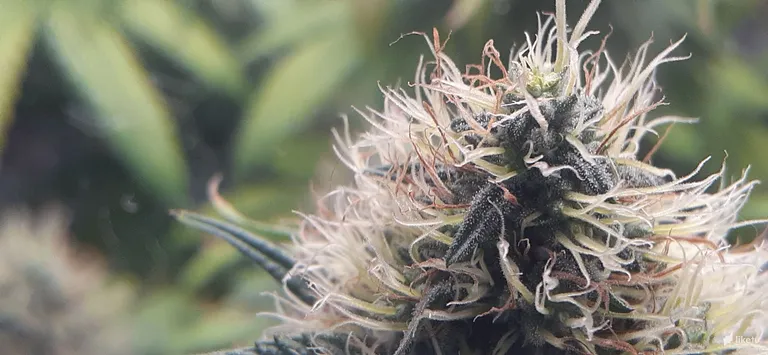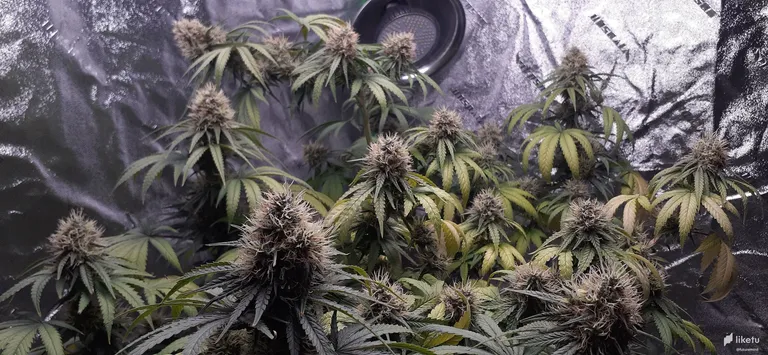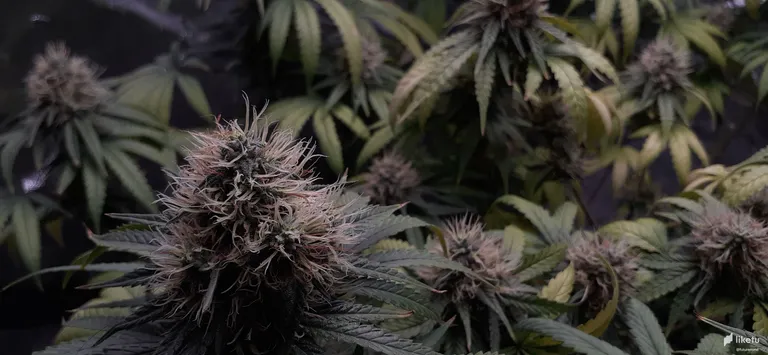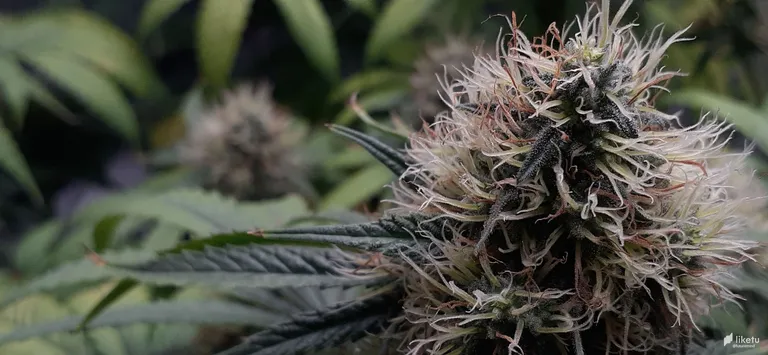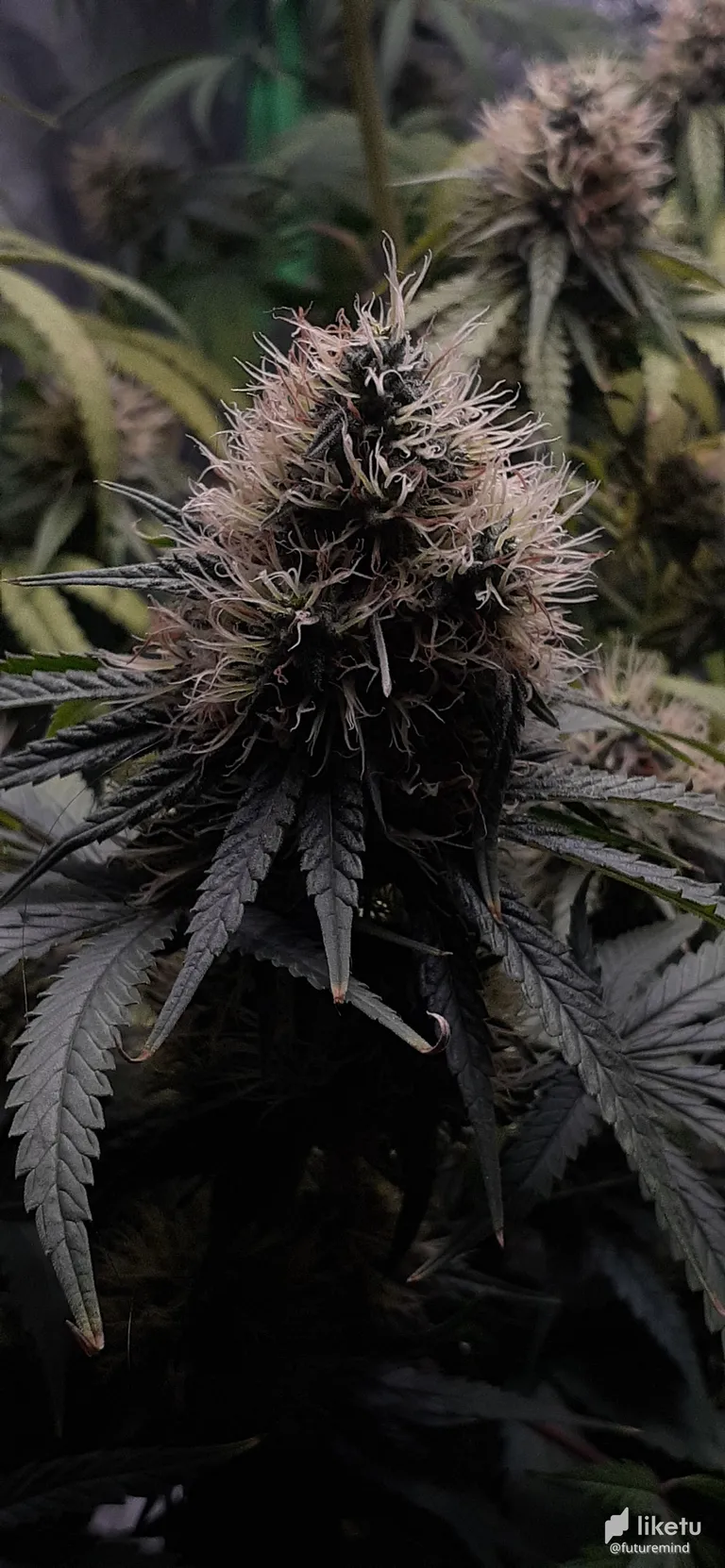 Hello Everyone,
We're at six and a half weeks flowering stage for the Big Mac Superstar cannabis plant.
She's pretty huge and the buds are rapidly increasing in size.
The rate of growth is very shocking and has far exceeded my expectations for this plant.
The aroma is amazing and smells very fruity like mangos with a pungent undertone that is a little difficult to describe, but I find it very pleasant.
I was able to capture some photographs that I believe show very well her magnificent beauty. In some of the photo's we can see the trichomes glistening. To the touch the buds are very greasy and oily feeling and leave a very sticky residue on the fingers for a while.
Everything else is coming along great in the garden, but today I decided to show off the Big Mac Superstar exclusively.
I'm not sure how much longer she has to go. The plant is approaching three and a half months old and probably has at least a couple weeks or more left until harvest.
I really can't say for sure how much longer it will take because I really don't know, I let the plant tell me.
What do you all think of this Big Mac Superstar cannabis plant? I would love to read your thoughts in the comments!
Thank you for stopping by, have a great day! -@futuremind
---
For the best experience view this post on Liketu
---
---