Indoor Cannabis Garden Update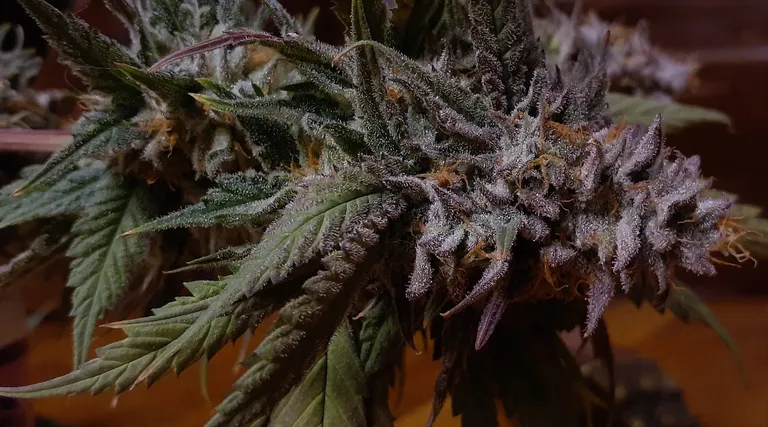 Unknown Strain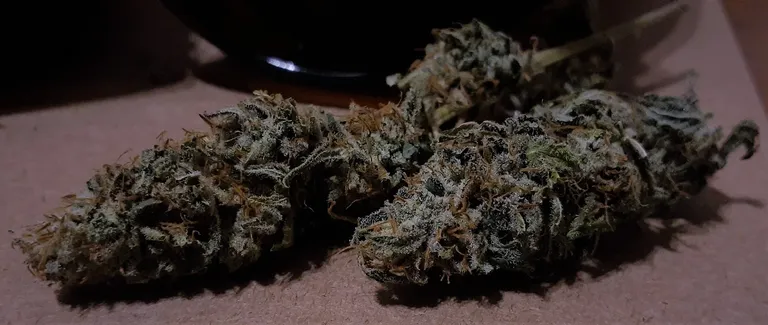 Big Mack Superstar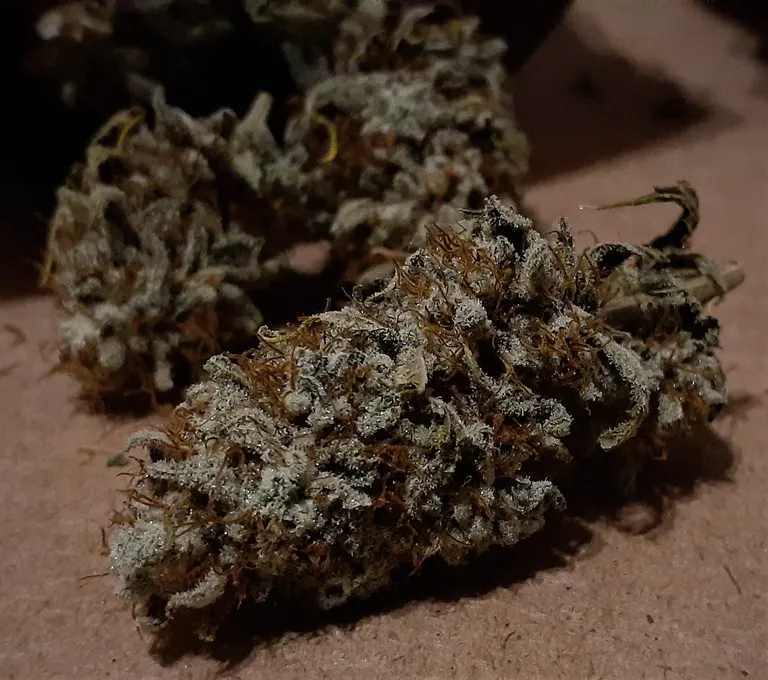 Lemon Drip
Tent View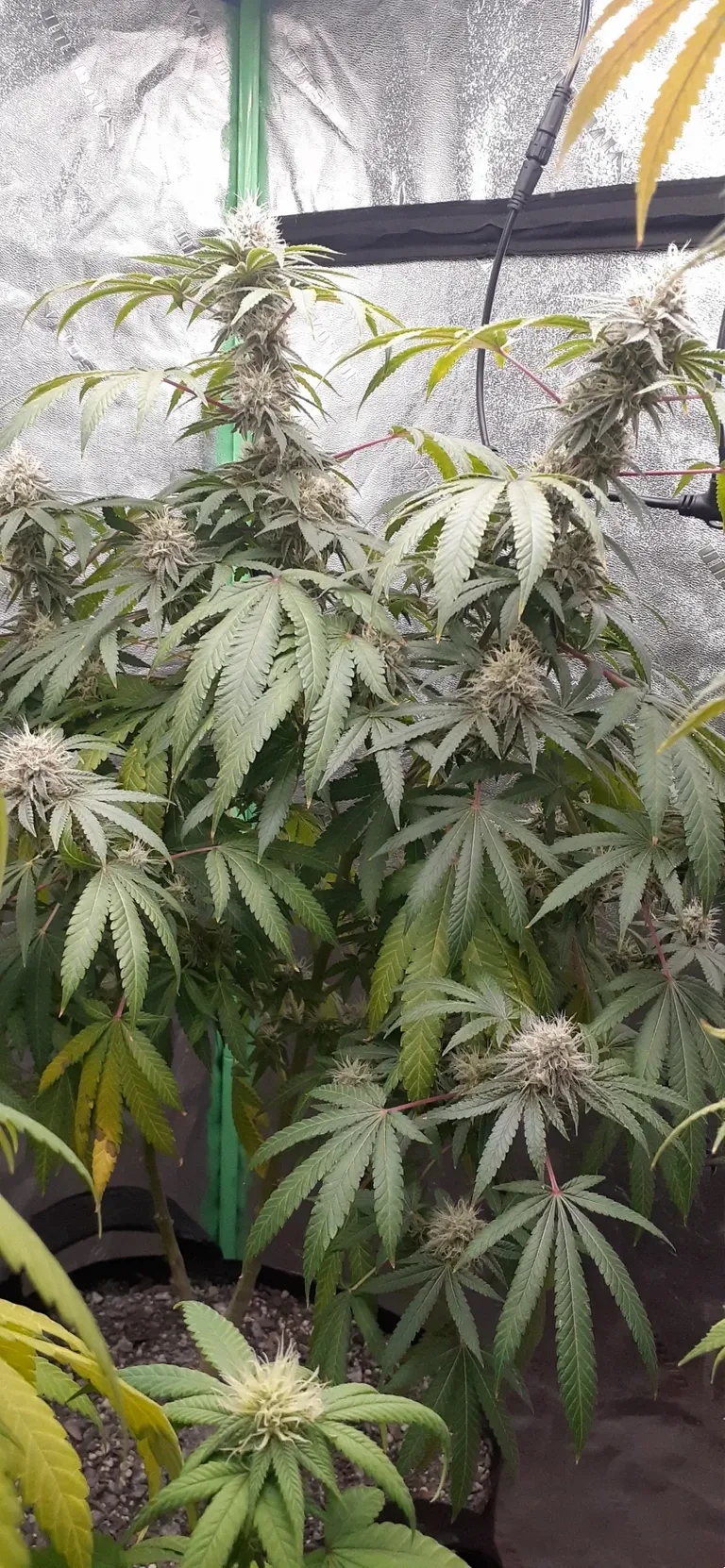 Lemon Drip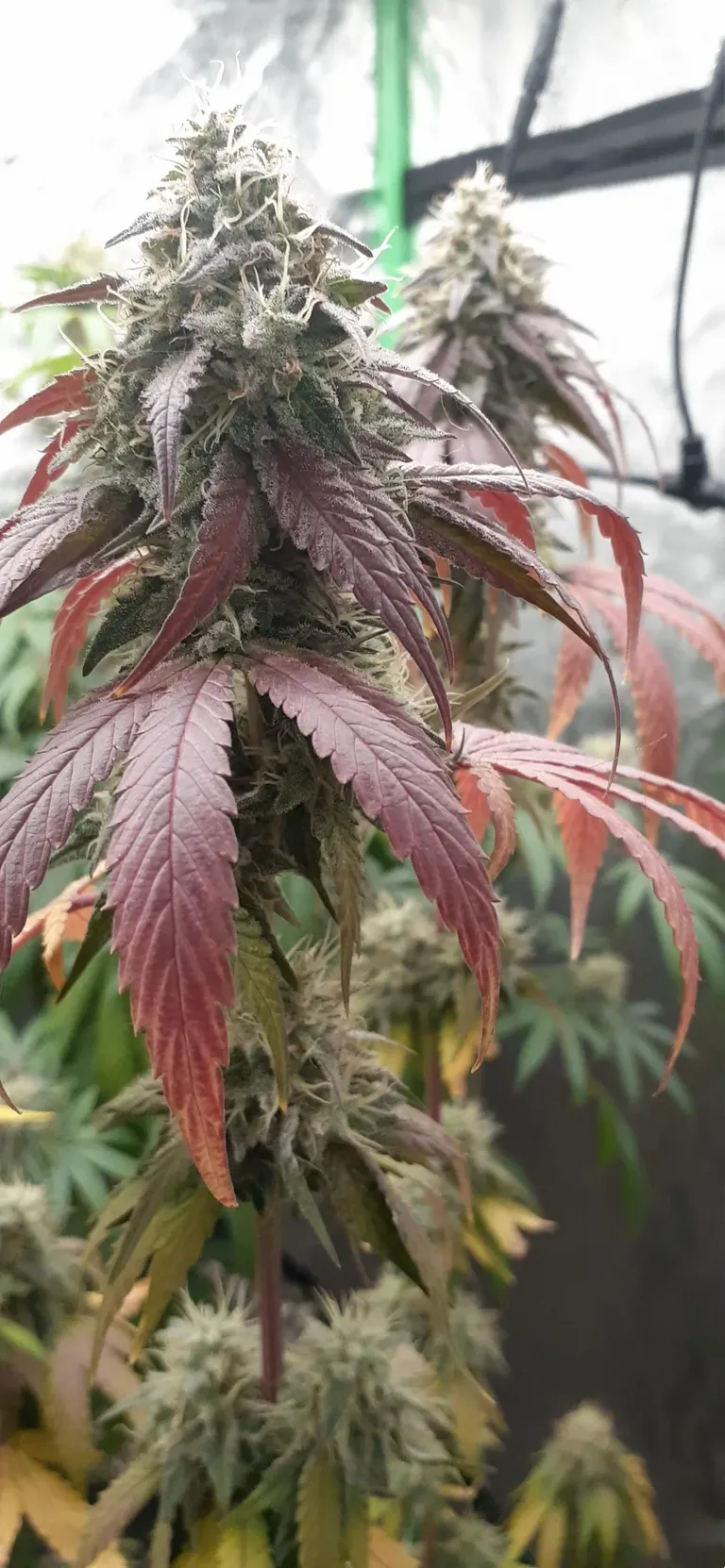 Bangarang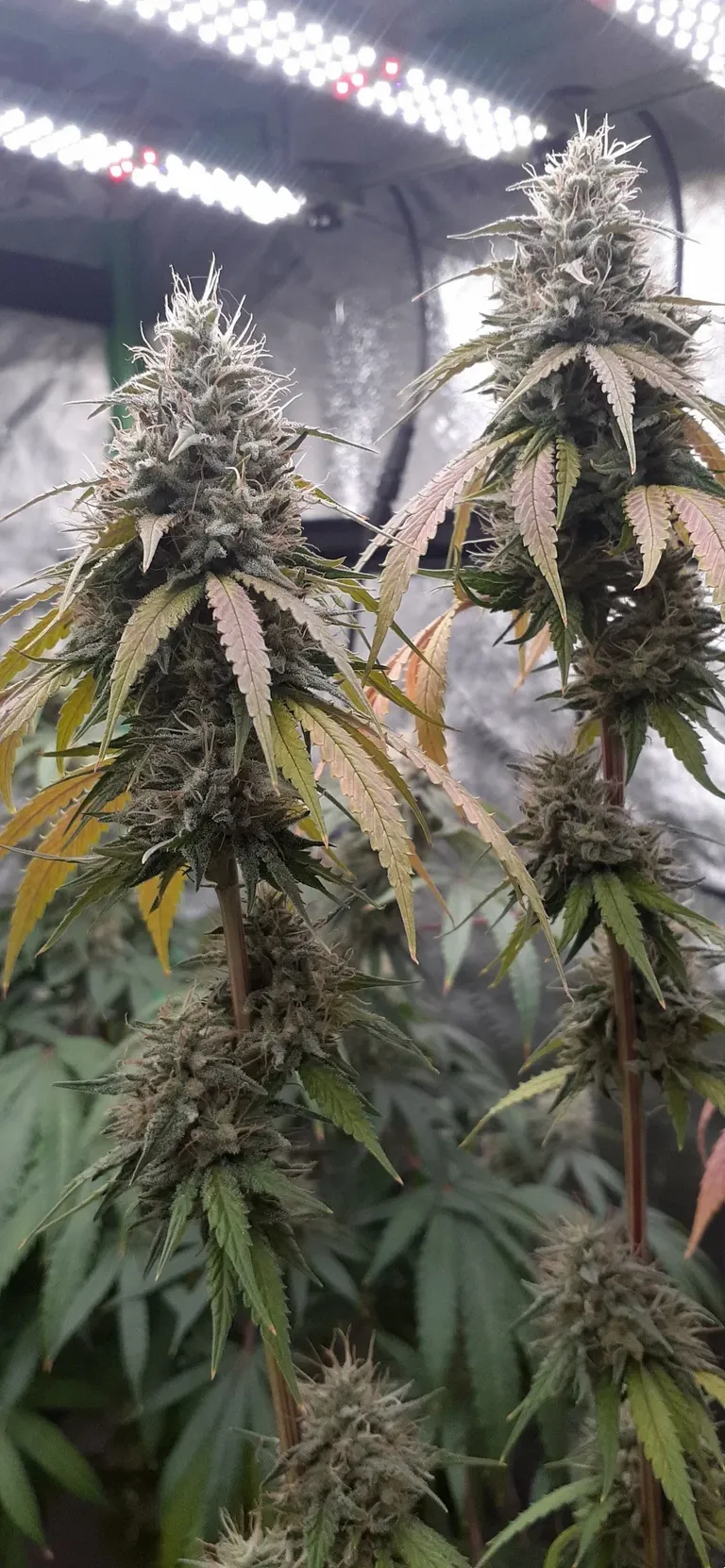 Bangarang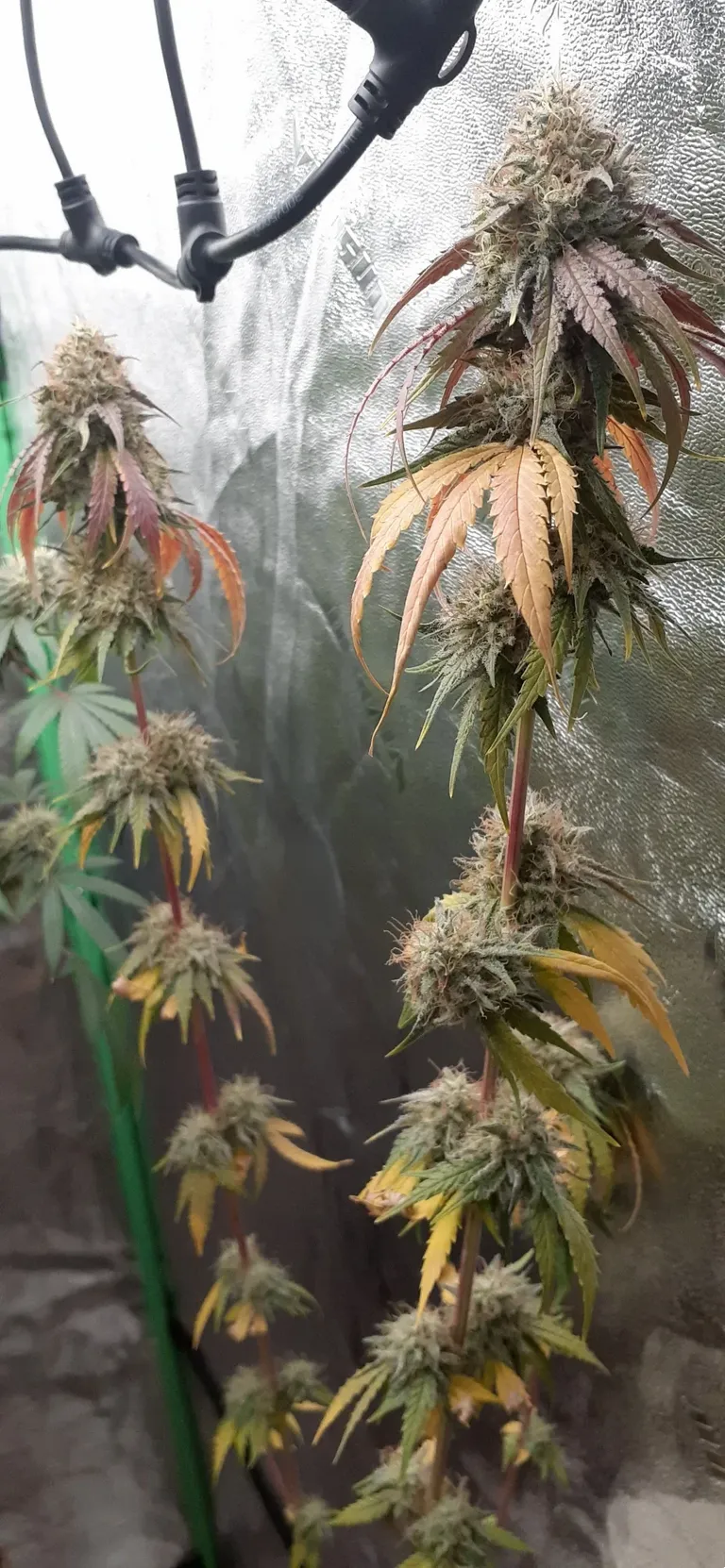 Bangarang
Two Big Mack Superstar Clones
Hello Everyone,
This is a collection of photos I took today from the indoor cannabis garden.
Everything is coming along really good, problems are minimal and not having a heavy impact. Currently fungus gnats are starting to multiply again so I will be working on this problem tomorrow. I also need to tie/stake some branches on the bushy Lemon Drip because she's getting top heavy and quickly starting to droop. The only other issue is with the Big Mack Superstar clones, the foliage shows either a nutrient issue or overwatering, root bounding could also be a factor. The foliage discoloration is not a major issue and the plants are still producing bud with no issues.
I have a couple unknown strains harvested and drying now, I'll be sharing some photos of the them after they dry. The unknown strains are very nice in every way, smell, visual appeal, and psychoactive effect, each category is top shelf for the unknowns.
Aside from the Big Mack Superstar clones, I'm waiting for the three Bangarang's and the bushy Lemon Drip. The Bangarangs should be finishing up first, then the BMS and then the Lemon Drip last. I'm not sure how long the Lemon Drip will need still, but I do know she has a lot of growth left to do, the big wispy pistils give away this insight.
I have three Miracle Mack's growing that I need to determine sex on and start flowering, as well as some clippings starting to shoot roots for more clones. I have a couple clones of the Big Mack Superstar and Lemon Drip getting large in vegetation stage right now, and am looking forward to moving them into the flowering tent soon.
That will do it for this indoor cannabis garden update.
What do you all think of how the plants are coming along?
I would love to read your thoughts in the comments section!
Thank you for stopping by, have a great day! -@futuremind
---
For the best experience view this post on Liketu
---
---