Indoor Garden Update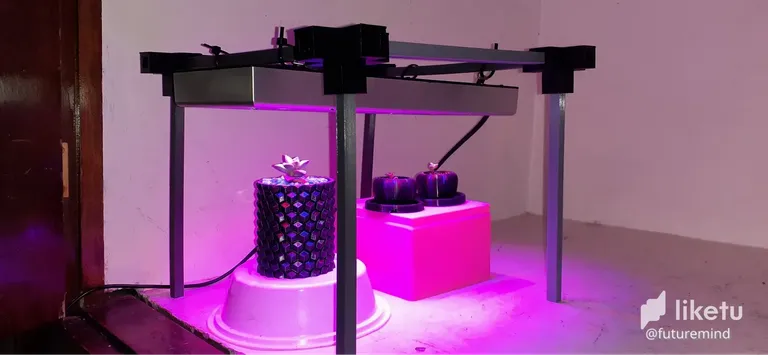 Graptopetalum/Sedum hybrid succulent in 3D printed pots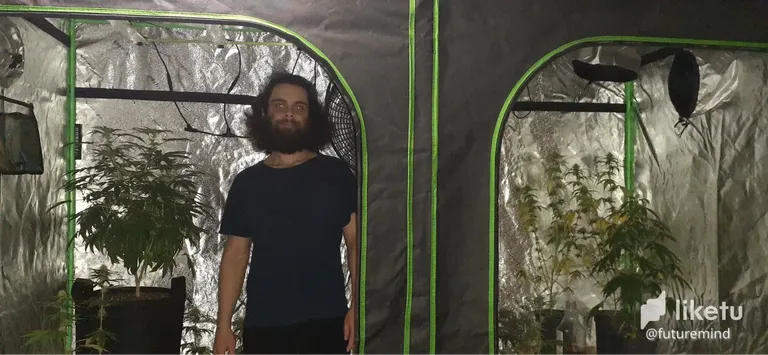 Futuremind with the plants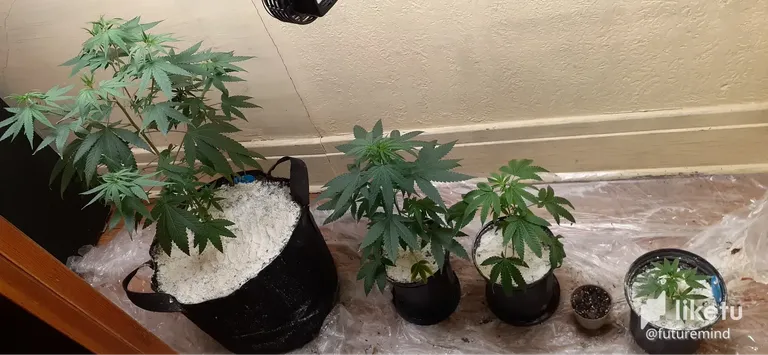 Plants in vegetation closet.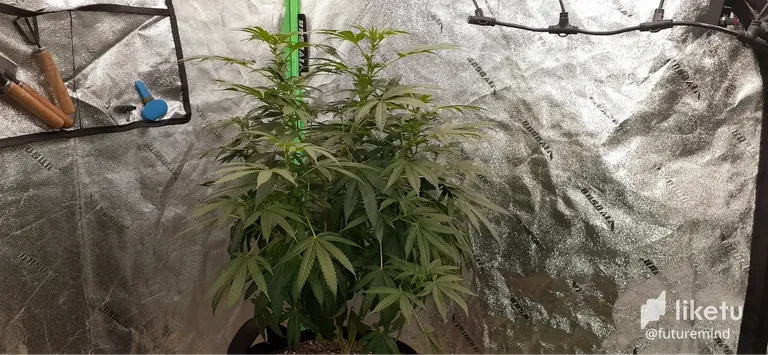 Lemon Drip Cannabis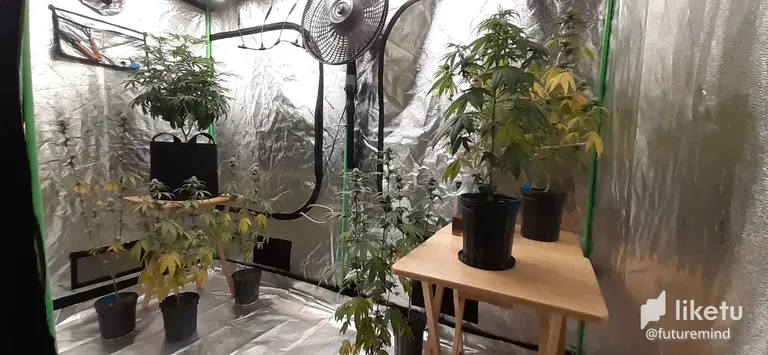 Full Tent View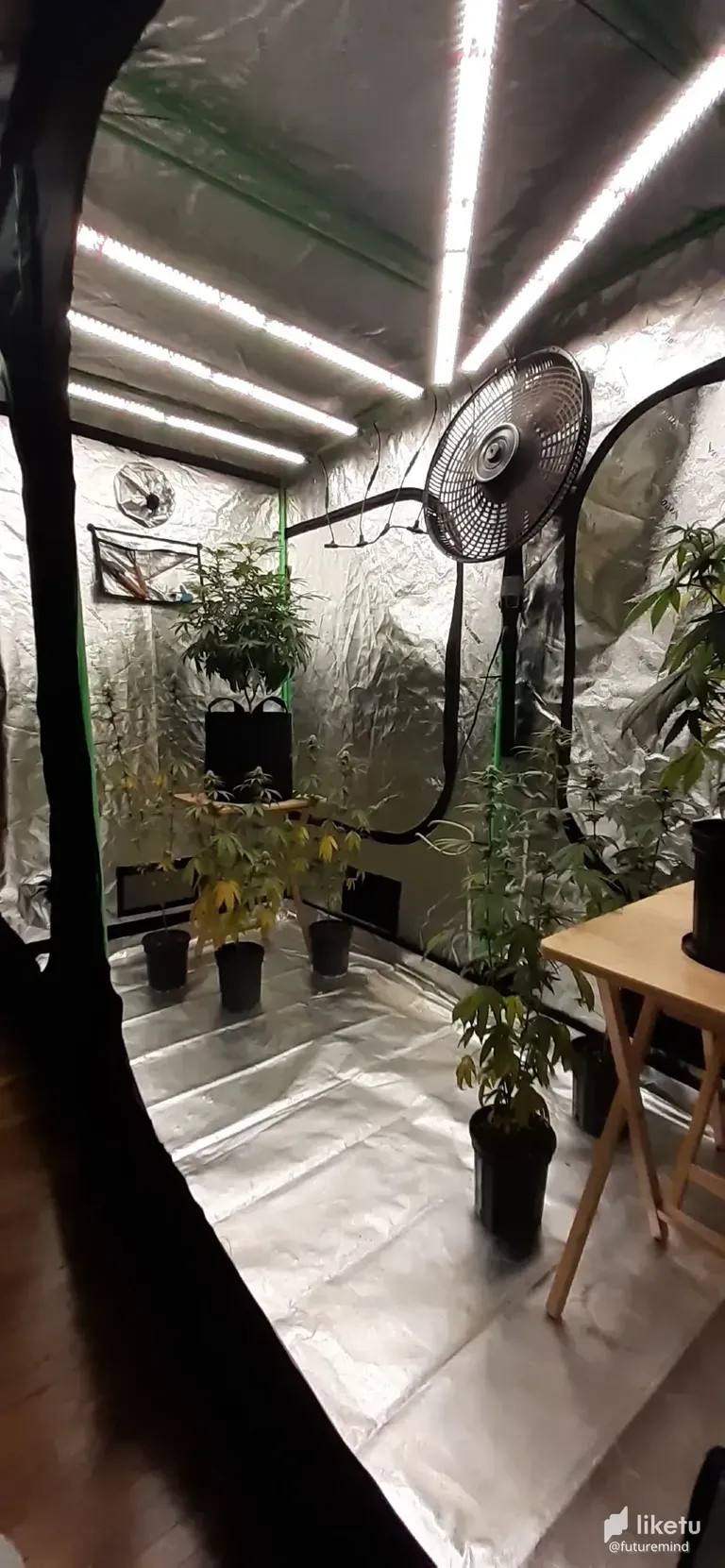 Full Tent View Showing New Light Orientation
Lemon Drip
Hello Everyone,
Today I have been busy in the flowering tent arranging the Kingbrite LED's for better light distribution.
It occurred to me last night that I should move the 240 watt light panel from the grow tent altogether. It was mostly a spatial decision to improve the tents efficiency. In my opinion this was a really good decision because now I have more freedom to arrange my plants where I want them, more space to walk around without having to watch out and duck beneath the other light, and it just feels more proper to me.
The obvious question may be:
Aren't you lowering the lumens/light power in the tent, thus lowering potential yield?
Not exactly...
This Kingbrite light panel boasts the best LED's (light emitting diodes) on the market currently, and it's not likely that I will get better results with the less powerful under-classed LED panel alongside it.
Don't get me wrong, the Aceple LED panel is really good, the proof is with the Big Mack Superstar, which was grown 100% under the Aceple. it has the capability of producing quarter pound plants. In my book that's pretty decent.
Now the Aceple is being stored and there is no plans to use it for the time being, especially considering I now have a good idea of how much juice my old fusebox can handle, and I was pushing it with extra juice being pulled that was not necessary.
The Lemon Drip cannabis that was sent to me by @choosefreedom is turning out to be the dankest looking weed in the tent. I knew this was going to be some good stuff, but wow.. I think we're all going to be in for a surprise with this cannabis genetic.
Not much more to report at the moment.
I plan to work out some photographic arrangements to improve the quality of my cannabis posts, and I'm germinating some Miracle Mack at the moment.
Exciting things are in the works!
That will do it for today.
What do you all think of the new tent arrangement? Was this a good choice?
I would love to read your thoughts in the comments section!
Thank you for stopping by, have a great day! -@futuremind
---
For the best experience view this post on Liketu
---
---