Day 2 - Indoor Grow Diary - Off-Grid Solar Powered Led Grow (Looking At Gorilla Skittles)

So today i thought i would look at one of the strains we will be growing in more detail :)
Gorilla Zkittlez (all pictures taken from Barney's website)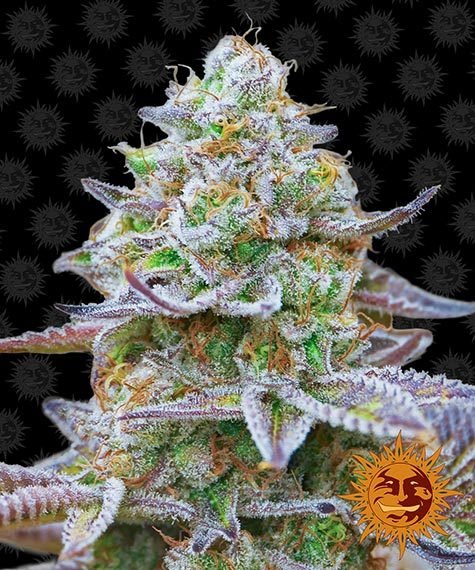 https://www.barneysfarm.com/gorilla-zkittlez-459
This was my favorite strain from last year and i highly recommend it for growing and smoking. This was the best outdoor plant i have grown so far. The plant was not too tall but really wide and bushy with loads of beautiful fat nugs.
The taste of this weed is exquisite and that's a word i never use lmao. Seriously though, as it says on the website.."You won't forget the first time you experience her fertile fruits". It is a really fruity GG taste and is seriously strong at 24% THC. Proper Psychedelic shit. :)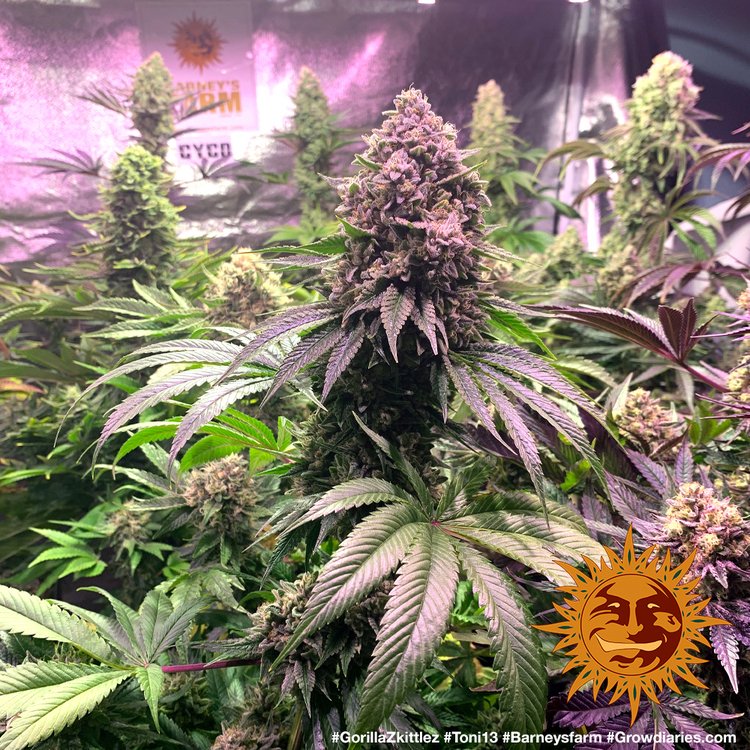 The yield was amazing. 500 grams of top quality buds and about another 100 of straggly bottom bud which was amazing for extracts and edibles. I was averaging about 300 grams per plant at that point so this was a really excellent yield.
It was also highly resistant to mold and caterpillars which can be a big problem here.
I wish i still had my own pictures but my phone died and i lost them all.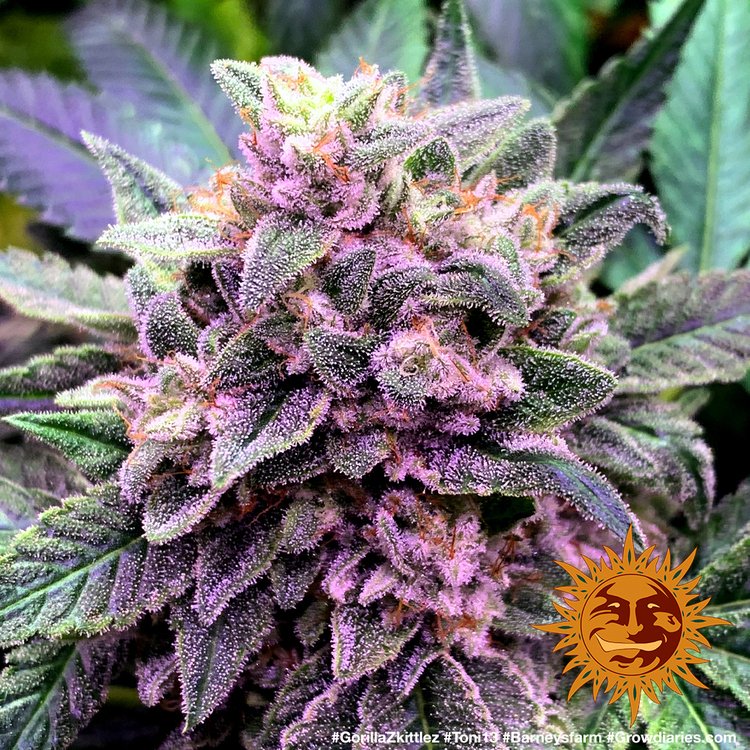 I will admit however that they never looked quite as good as these ones from barneys site ! Not far off though :)
The rosin from these buds was seriously amazing..really creamy looking and tasting :)
Some of the seeds are already splitting from yesterday:)
Specs from Barneys
GORILLA ZKITTLEZ™ Cannabis Seeds Specifications
Type: Feminised
Photoperiod: Normal
Cultivation: Indoor/outdoor
Characterisics: .Genetics: Gorilla Glue x Zkittlez
Effect: Powerful, Relaxing, Thought Provoking
Outdoor Yield (g): up to 2000-2500
Indoor Yield (g):up to 600-700 gr/m²
Flowering Time (days): 55 - 65
Feminised Outdoor Harvest Month: October
Feminised Outdoor Harvest Month Week: 1st-2nd week
Cannabinoid Content: Medium
Height (cm): 140-170cm
Height Indoor (cm): 140cm
Height Outdoor (cm): 140-170cm
Height: Tall
Indica %: 60%
Sativa %: 40%
Indica/Sativa: Mostly Indica
Medical Level: Medium
Medical: Yes
Taste: Fruity
Aroma: Fruity
Resistance to Mold (5=Best): 4
---
---