Biden pardons those convicted of marijuana possession.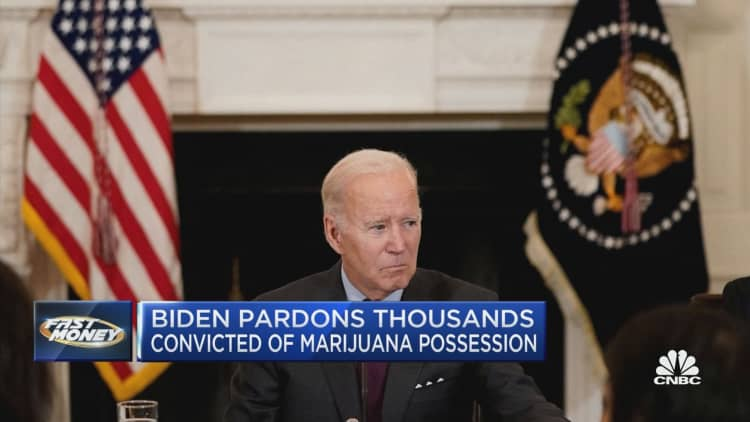 These are steps that are in the right direction and for that, Biden should be commended where it is due. However, it isn't as it appears because:
There are literally no people in federal prison serving time solely on marijuana possession charges (there are people in prison for distribution, but Biden isn't pardoning them)

Marijuana legalization is a no brainer backed by around 70% of the population. Yet, even now, he won't fully come out in favor of it (though he does seem to be moving in that direction). This is one issue on which Biden is actually worse than the vast majority of the rest of his party. He's now belatedly improving.
Better late than never, however!
I should also emphasize, that the pardons will still help some people serving time for multiple offenses (eg. both possession and distribution) and also wipe the criminal records of some who already finished their sentences.
It is not purely symbolic but is is definitely a lot less significant than news headlines would suggest.
---
---