HARVEST REPORT #9 - PIZZA GUILD HK SCHOLARSHIP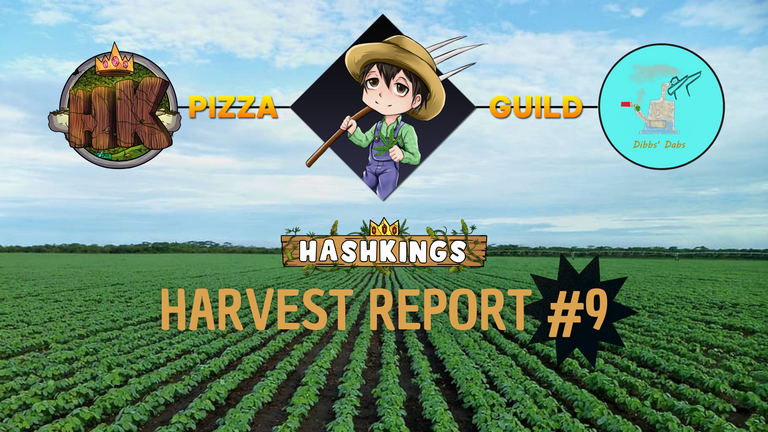 ---
Hashkings is a Cannabis Farming simulator game originally built on the Hive blockchain. Get your landplots in different regions, plant your seeds, water and harvest your BUDS - the main token of this ecosystem.

Harvesting
Hey everyone! Another cycle in the Pizza Guild has ended. As usual I had a great harvest before the end of this month's delegation.
I've planted 12 Colombian Gold and 3 Panama Red seeds in the 15 South America Landplots that the guild delegated to me and they all grew strong and healthy: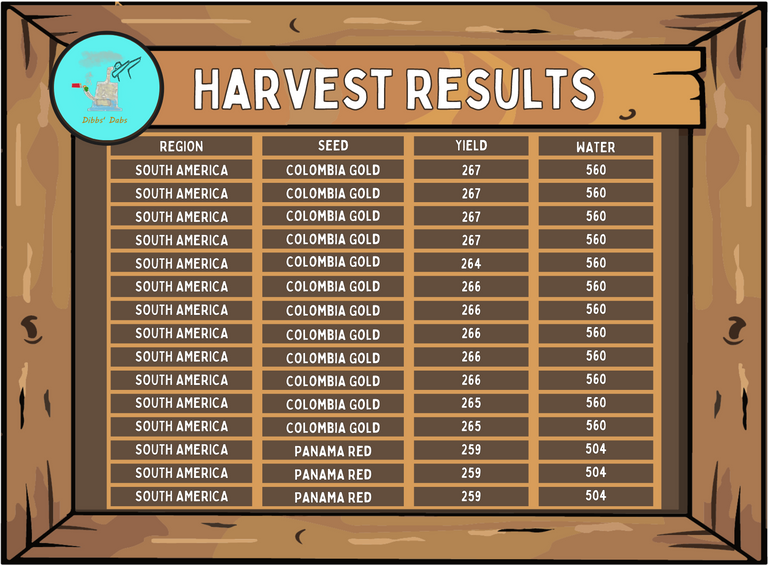 The total harvested was 3,969 BUDS!
During each harvest there's a 20% seed drop chance. From the 15 plots harvested, I got 2 Panama Red and 1 Colombian Gold seeds. The perfect math 😌.

Staking Buds
In the last harvest report 13 days ago, my 37,094,372 BUDS was worth 47,488 BUDS. And right now the same amount of BUDSX is worth 49.560 BUDS! I earned more than 2k BUDS.
However, the BUDS price have been dropping lately. I was not expecting that since the HIVE price is low, but oh well, I'm glad to see my BUDS number increasing 😅.
---
BUDS price chart

---
I've staked all my BUDS from this new harvest and also bought some BUDSX in the market. Now I have 43,940,430 BUDSX which is worth 59,297 BUDS. I hope to see this number growing fast!

PIZZA GUILD
Well, if you like games, music, writing, art, food, gardening (and so on) or are just looking for a nice community, join the HIVE PIZZA DISCORD where you can have fun, play games, meet people with the same interests, win prizes and !PIZZA.
That's all! I hope you liked it! Thanks and See Ya Later!
Posted using 1UP - Play2Earn & NFTs
---
---