OK... Stoners... Is this true or no?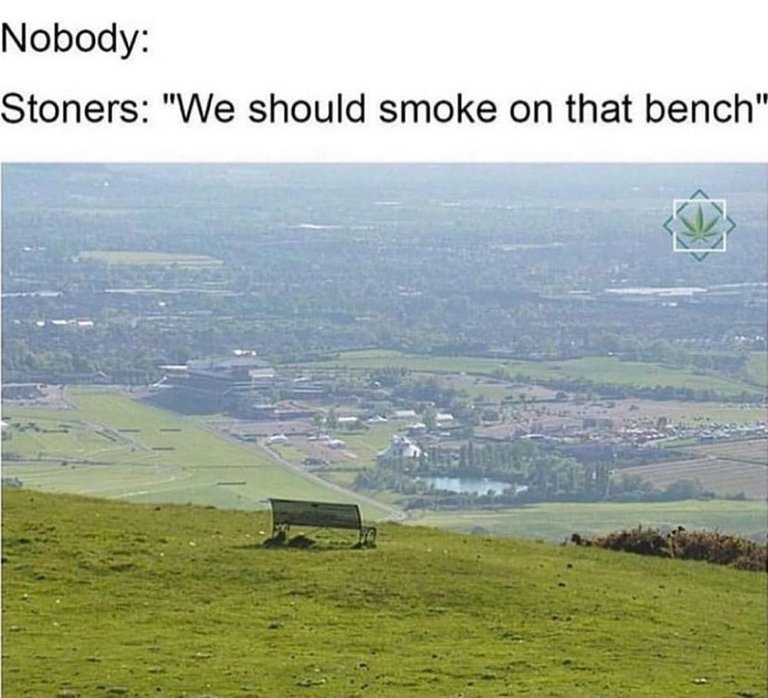 For me, I've got to say yes. I remember when I was smoking a lot a while back ago when I didn't have a place to smoke, my friends and I would head to ANY park with a bench or seat. Like we'd sit at the metal / concrete gutter of a retention pond and smoke up, or perhaps we'd be out to a local park and find a bench. If there was a great place to sit, enjoy the sights and smoke up, then we'd go there. Almost always there was a bench...
So, have you ever gone out of your way to sit at a bench to chill?
---
---