Morty Water Pipe For The Win!
To commemorate my return back to posting proper cannabis-related content, I wanted to share with you all the water pipe that we have.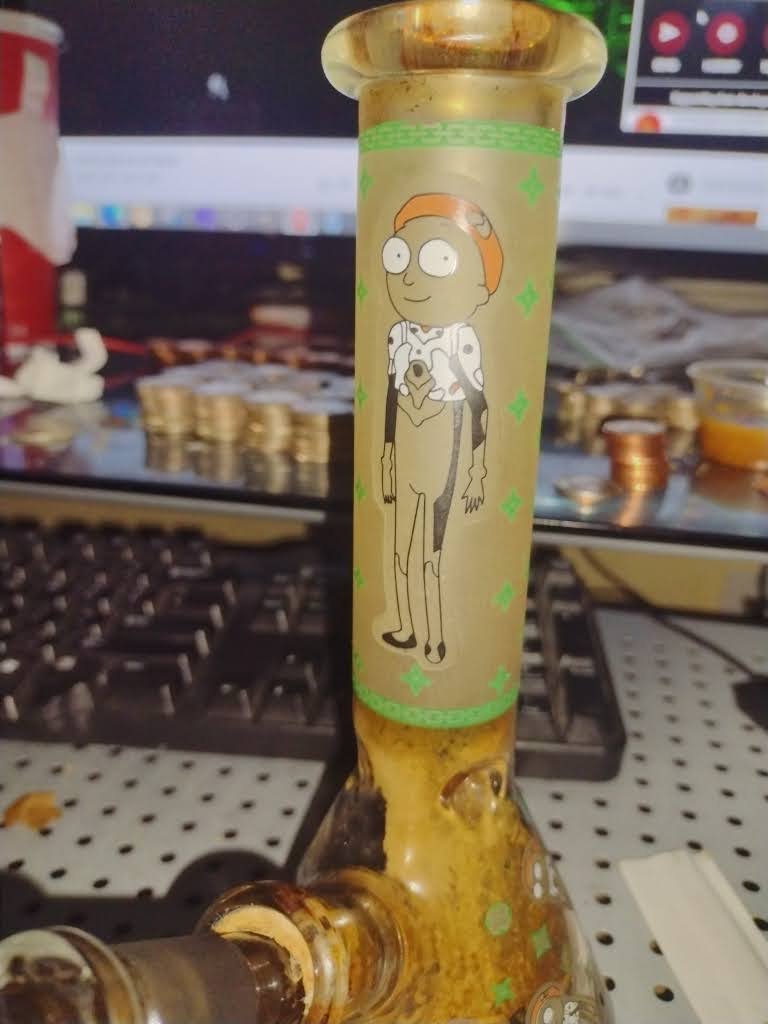 In every group of potheads we have people with preferences in how they smoke. In my group of friends it is pipes and blunts. This particular beaker water pipe is a special one considering my family loves watching Rick and Morty. This pipe was chosen by my sister, she's quite the fan of Morty. If you're wondering about the cost, honestly, I cannot tell you. There is no real information about where we got it or how much we spent, sadly. Personally, I think it couldn't be more than $30 USD.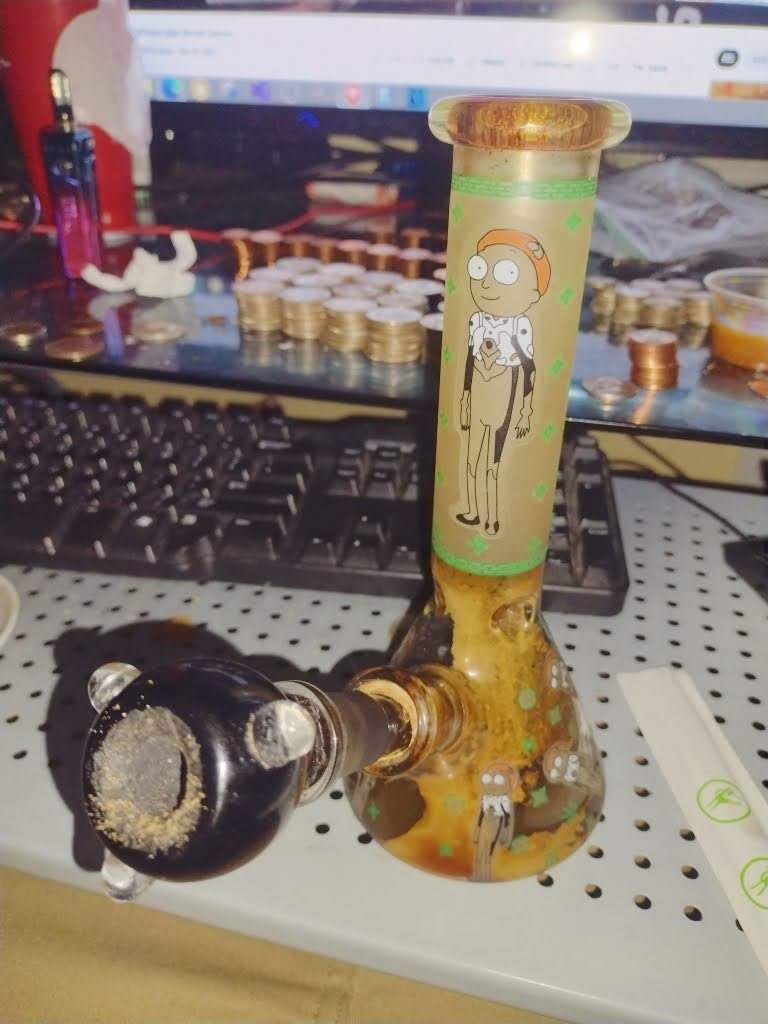 Full Size image of Morty water pipe. Ignore the coins in the background. lol
As you can see this pip is very heavily used. We haven't done a deep clean in a while, and also this piece is damaged. Hopefully soon we can get a good replacement.
---
---