I Just Bought Weed Seeds with HIVE!!!!

The other Day @jonyoudyer posted about a seed drop coming up. I skimmed through the post, seeing Hive Pay mentioned I got excited. In the comments, I asked if there were any strains that would make good Hash Rosin. In my experience as a hash maker, not all strains produce quality hash which is required for solventless hash rosin so genetics are very, very important.
I received a replay that "Monkey Bread F2" would possibly be a good one. After looking up it's genetics, I can see that it has hash producing ancestry AND seemingly a good propensity for an earlier finisher (here in Michigan that is paramount for attempting plants outside).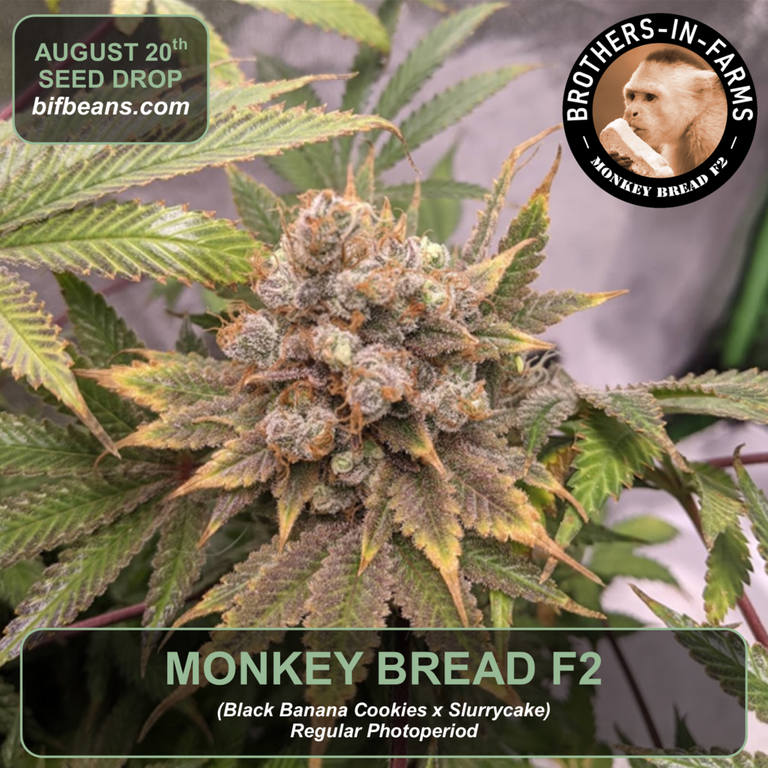 For those interested: Monkey Bread is a cross between Black Banana Cookies and Slurrycake
Slurrycake is a cross of:
Slurrybreath #2
( Slurricane IX x Velveeta Breath )
In-House+ThugPug genetics
X
Cake Batter OG
OG Kush x Cake Batter OG
(Terraform Genetics)
and the "F2" Means that Monkey Bread seeds were popped, phenohunted, and 2 were selected to be crossed together again, leaving us the "Monkey Bread F2" seeds.
What was funny was Hive Pay WAS NOT SUPPORTED at the time, but it was approved within 24 hours and I promptly made a purchase as soon as I got home.
Be sure to check out BifBeans.com and be sure to take a look at the upcoming seed drop on NYE : https://peakd.com/hive-195708/@jonyoudyer/upcoming-seed-drop-for-bifbeans
@bifbeans is a 10% benefactor of this post's rewards.
Thanks for reading! Smoke on!
---
---