Outdoor Grow Update - Trimming + Training
Hey folks..:) Welcome to another update.
Thankfully we had some clouds today so we had a break from the blistering heatwave. 🔥🔥🔥🔥
Here's a couple of pics of the massive Gorilla Skittles. I removed a load of the big fan leaves to let some light and air through. I also gave everything a blast of organic plant food which they loved😍
I have also been bending over some of the branches to train them to bush out more.
Ideally i should have some sort of support for this monster for when the buds get massive. One of those cages for protecting plants would be ideal for training and support. Not got any spare cash though so I might have to try and make something myself.
This is it from behind!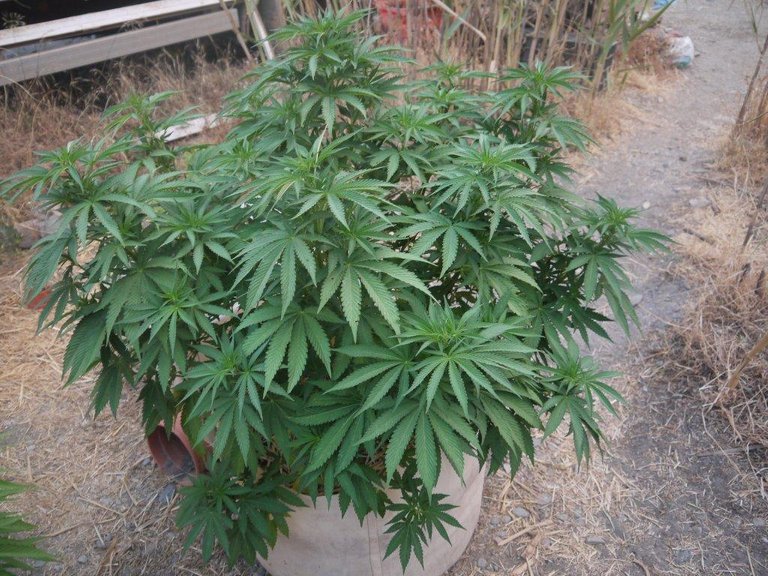 Here's the 2 Wild Thailand plants looking healthy. Both heads had been chewed off by these big crickets we get here but they have recovered really well. Just like being topped i suppose!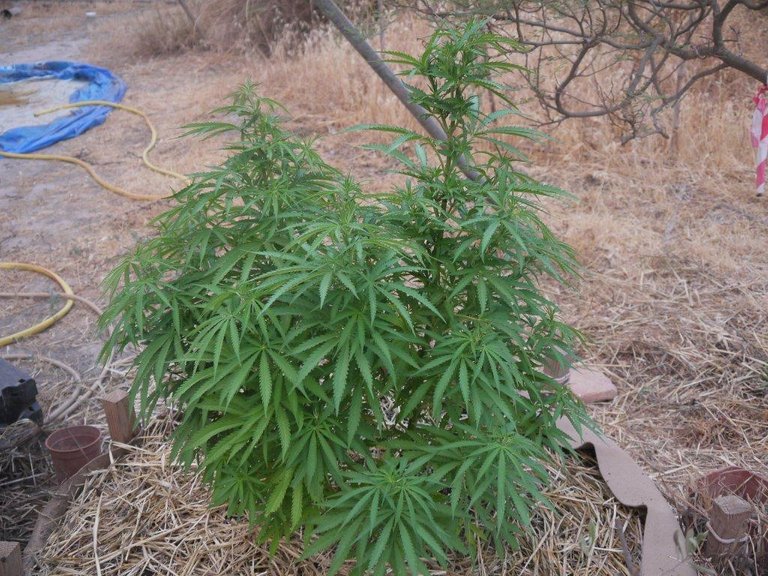 This is the 2 random plants my neighbour planted. Some of the leaves are starting to look a bit yellow which is a bit worrying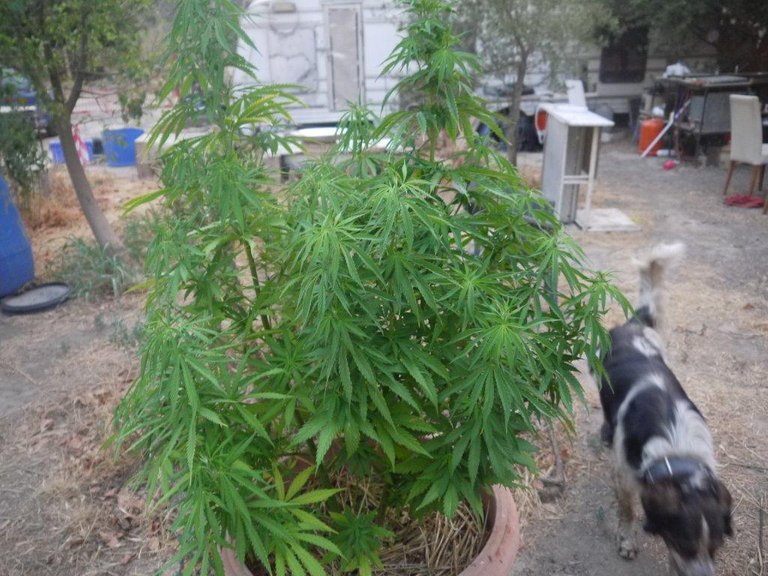 These 2 Tangie are really starting to get bushy now👍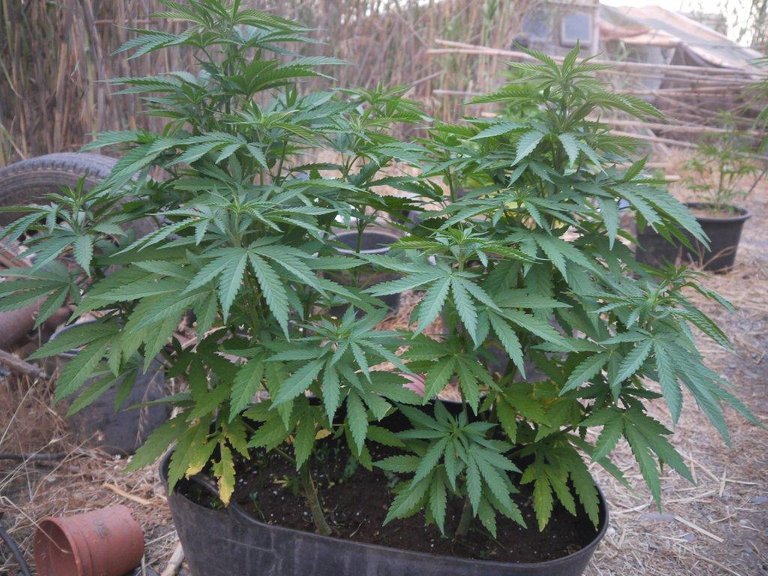 The N13 Kush is looking amazing and she smells wonderful! 😘 I think this is going to be a special strain!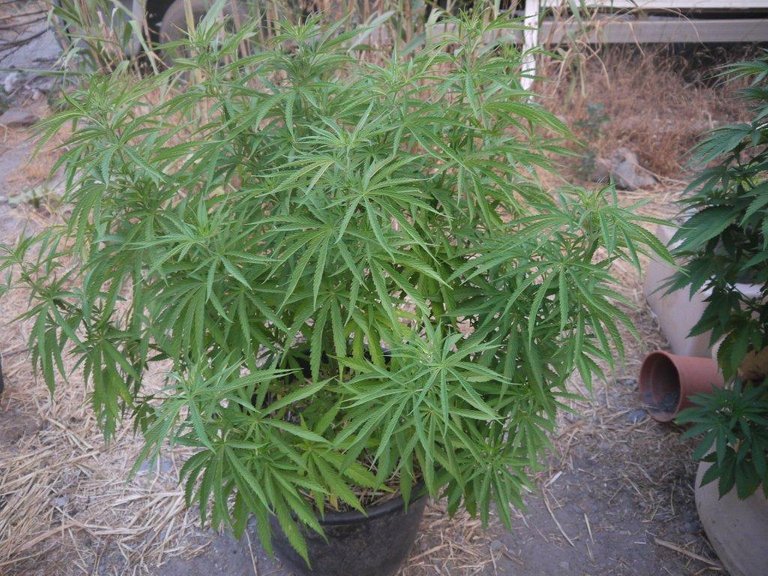 This is the Cheesy autoflower.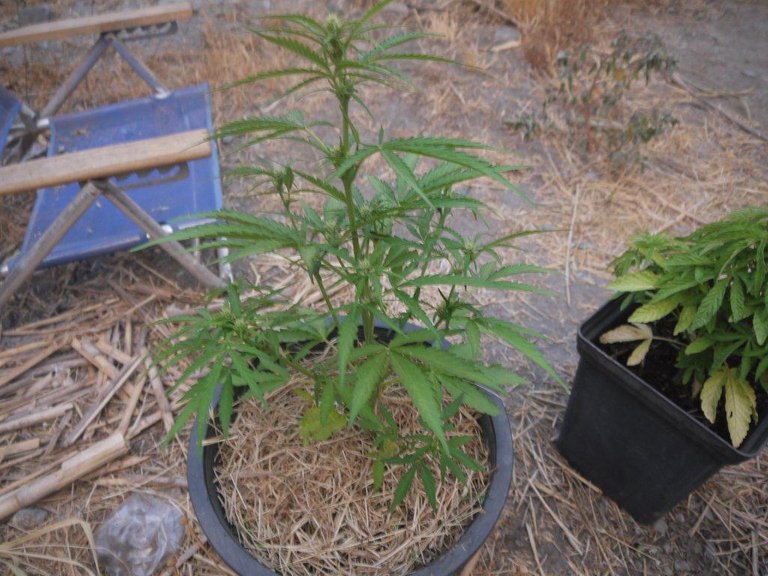 Last but not least the Tropicana Cookies! Got some yellowing of the leaves here too. Need to keep an eye on that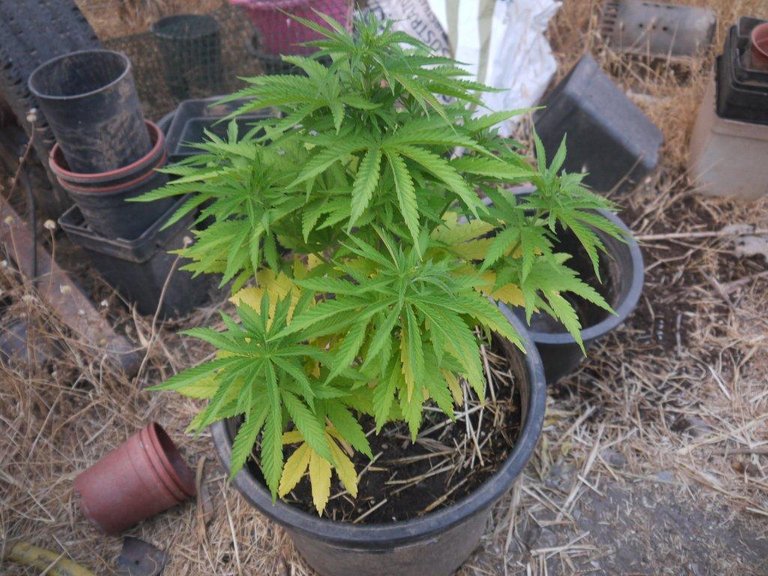 I also managed to pot up 2 of the Miracle Mack at my other grow location. I will get pics from there tomorrow.
Peace, Graham.
---
---