Outdoor Grow Update - Foliar Feeding With Aloe Vera

Hey folks..:) Welcome to another update.
The plants are really looking amazing today and i started giving them a spray with some Aloe Vera for the first.
I was doing some research and here is what i found out.
This amazing plant is 99% water but the the remaining 1% contains a high level of minerals, amino acids, and vitamins. The skin, leaf, and gel of an Aloe Vera plant contain about 75 active components like organic acids, polysaccharides, enzymes, saponins, vitamins, and minerals, etc.
Info Taken From https://cannabis.net/blog/opinion/aloe-vera-to-nourish-and-protect-your-cannabis-crop
Benefits of Aloe Vera to Cannabis Plants
It serves as a boost for cloning, root, and growth development.
Aloe Vera is a quality supplement for the cloning, growth, and root development of a cannabis plant due to its immense nutrient composition. It accelerates cell division, stimulates root growth, and even increases water and nutrient uptake. The stimulation of root growth allows the cannabis plant to be resilient to environmental agents such as harsh wind and drought. It aids seed germination and also prevents or ease transplant shock. During cloning and propagation, Aloe Vera can be used as a rooting hormone. The natural nutritious composition of the Aloe Vera makes it a potent fertilizer for cannabis plants and that is why it is the best option in enhancing cannabis plant cell strength and root development.
Use it as a foliar spray
Organic growers can use Aloe Vera as a foliar spray. The essence of foliar spraying is because cannabis plants tend to absorb enzymes and micronutrients faster through their leaves than roots. Micronutrients such as zinc, calcium, manganese, and magnesium are provided to the plants during foliar spraying. Foliar spraying with Aloe Vera is most efficient when you want to help your cannabis plant recover from a disease or deficiency. This process also enhances the biodiversity of the soil and attract beneficial microorganisms like mycorrhizal fungi that help with nutrient absorption in cannabis plants. Application of Aloe Vera as a foliar spray should be a weekly ritual until your cannabis plants begin to flower. You can use Aloe Vera as a foliar spray by mixing 4 liters of water with two teaspoons of fresh Aloe Vera gel.
It protects against environmental stress and disease
Aloe Vera contains a high level of saponins, which revive the soil and allow water to infiltrate the roots. Saponins also protect against menaces like fungi and detrimental microbes. It also helps to avoid pest invasion and serves as toxic to insects. Aloe Vera also strengthens the plant immune system through a component called Salicylic acid. This substance does trigger a response in cannabis plants called systemic acquired resistance (SAR). The salicylic acid protects the plant and enhances its resistance power to environmental hazards such as heat, osmotic stress, and drought.
It sounds amazing and i am hoping this will help with my current pest problem.
Here are some pics.. :)
N13 Kush + Gorilla Skittles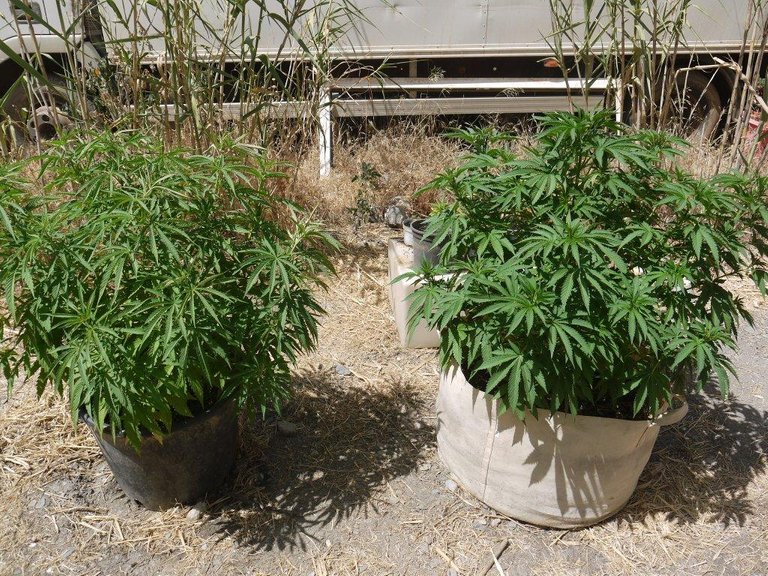 Gorilla Skittles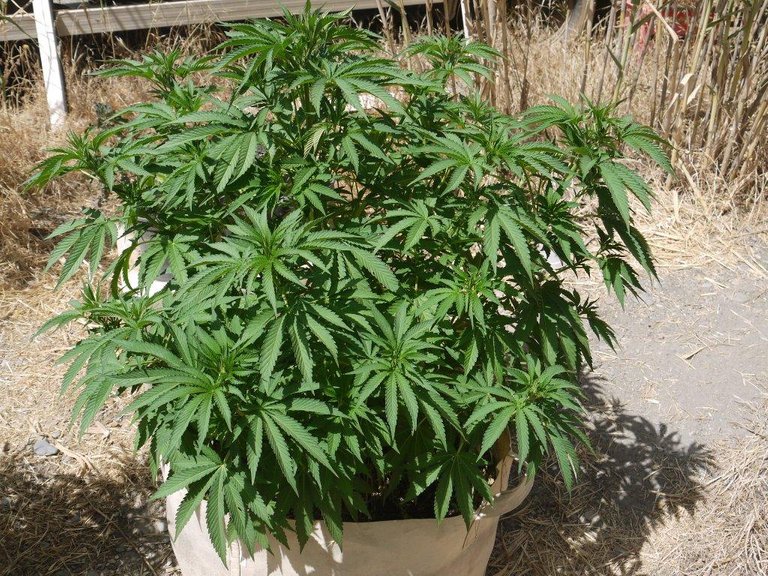 From Above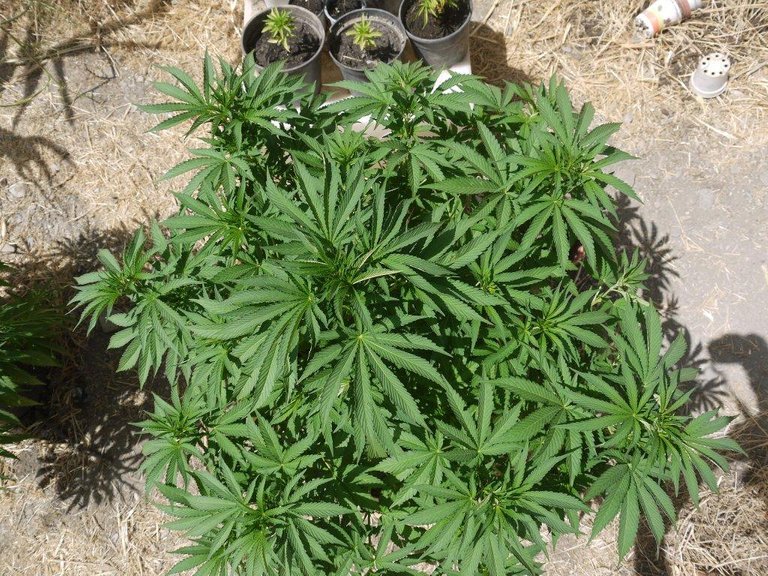 The beautiful N13 Kush ;)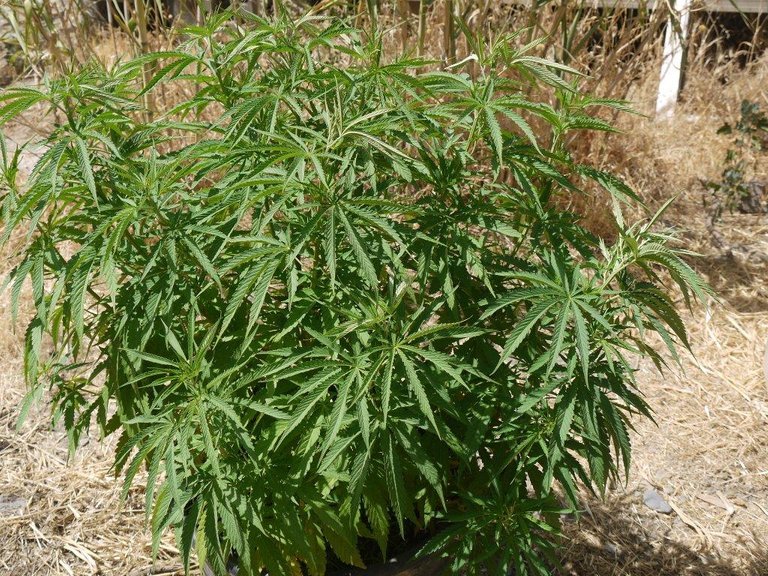 Sneaky Strawberry Plant.....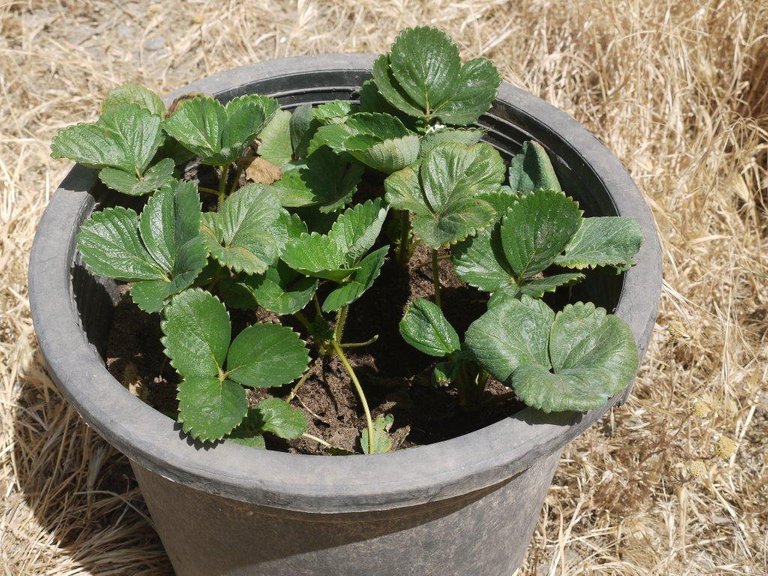 This is the Hitman OG cutting i was given recently. I just potted it up yesterday and you can see new growth already.!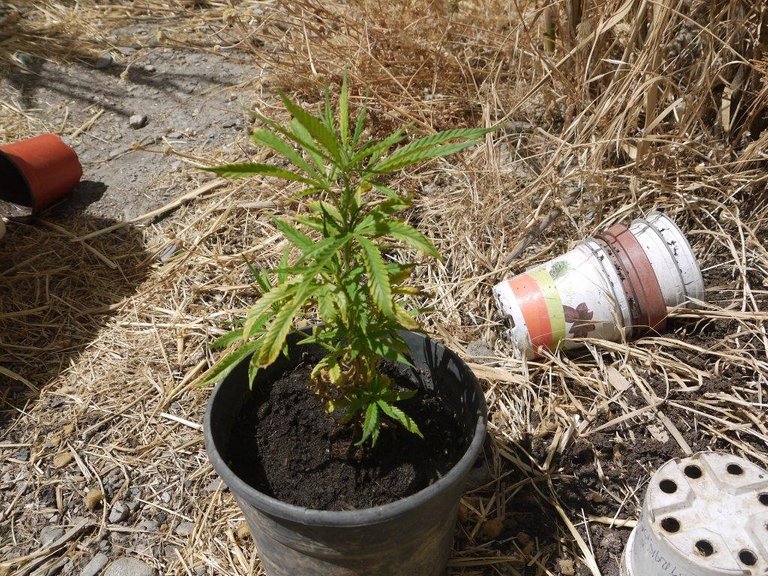 Lovely couple of unknown strains.
And of course the 2 WildThailand 100% Sativa landrace plants.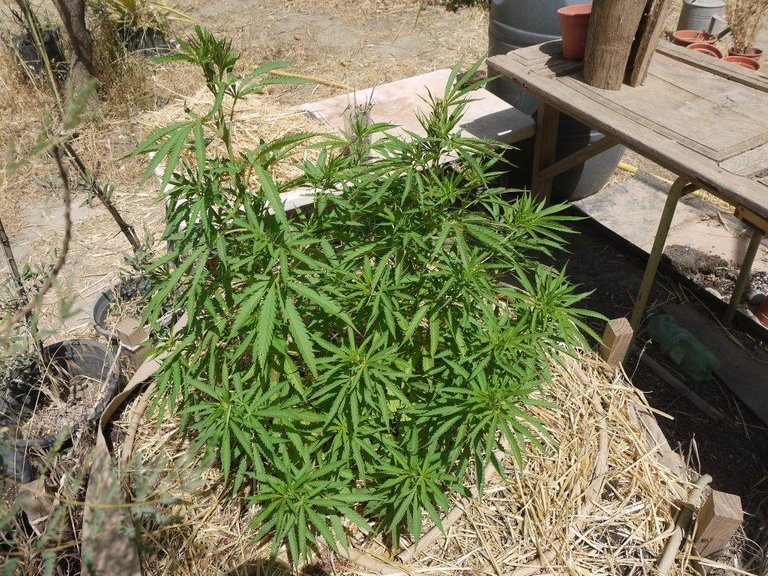 2 x Tangie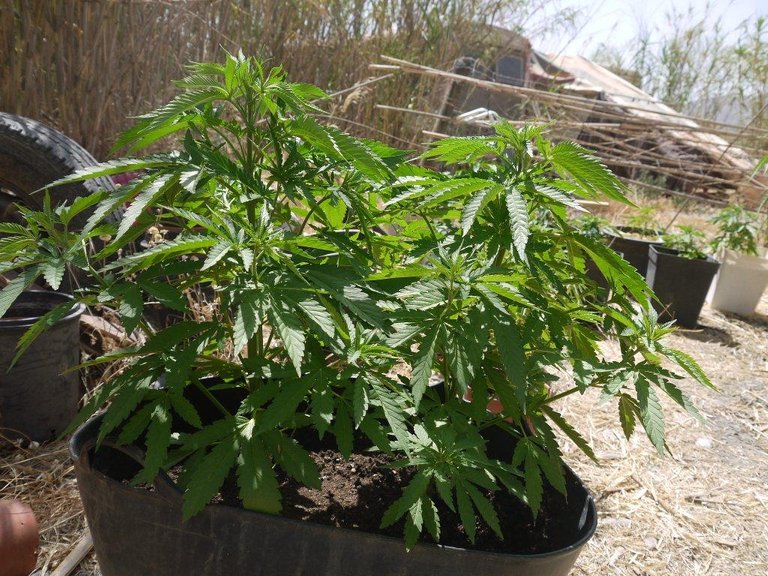 This is the Chessy Autoflower!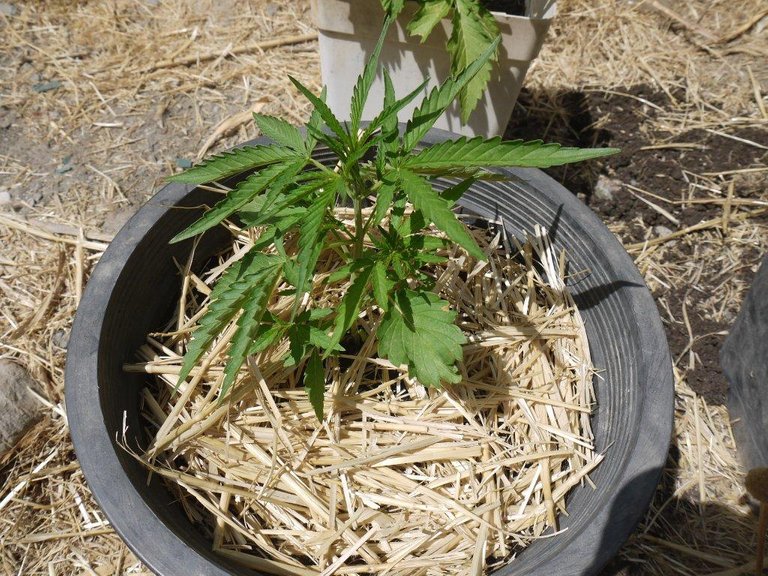 Last but not least we have Tropicana Cookies.
Harry Palms brings us Tropicana Cookies by way of Tangie and Girl Scout Cookies strains. So you can expect a fantastic combination of their unique flavors in their well-endowed child, the exciting and insanely tasty Tropicana Cookies. It'll fill you with giggly social energy and then fade off into a physically relaxing calm as your afternoon goes by. We don't recommend this one for nighttime use – you'll be bouncing off the wall.
With a super high THC level of 28% on the high end, Tropicana Cookies can not only take care of mood issues like ADHD and PTSD but can even treat inflammation. Muscle tension, a core cause of many stress and pain disorders, can fade away on Tropicana Cookies. Those who suffer from arthritis or cancer know that pain conditions can continue to crop up as your body's systems overwork or struggle against the pain. Tropicana can actually help with that by relieving aches and giving your body a sense of peace.
https://www.wikileaf.com/strain/tropicana-cookies/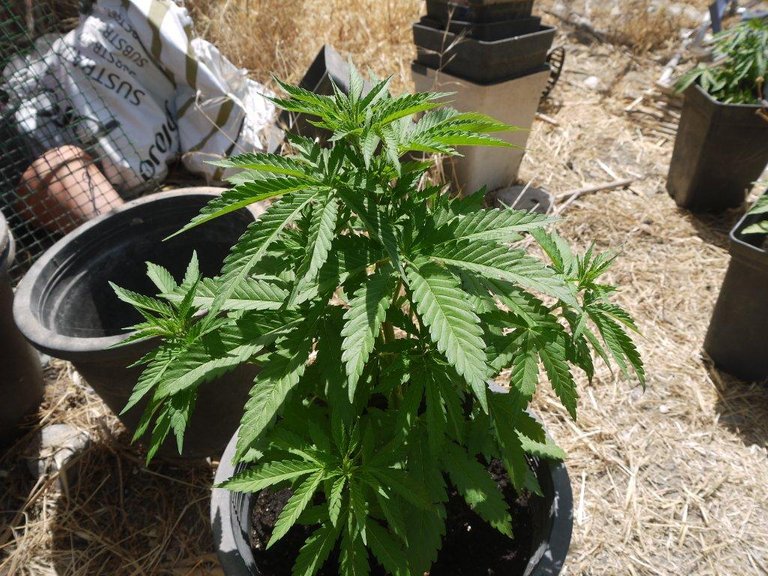 Check this great video frim the Mendo Dope boys and Minnisota Nice which shows you how to take cuttings with Aloe Gel! 👌👍


Peace, Graham.
---
---