Making Banana Tea

Hey folks, Graham here again with another update on the indoor/outdoor grow.
I thought i would I try making some homemade plant food for my little Wedding Cake as i don't have any cash to buy nutrients so i am making a banana tea.
I found the recipe on this site which is quite cool.
https://drcannabis.io/banana-tea
All you have to do is cut up some banana skins and put them in water for 3-5 days. Cover with a rag and put in the fridge stirring twice a day.
To water, first you must dilute the tea in standing water, 1 liter of water for every half glass of tea — or 1 part of tea for every 10 parts of water.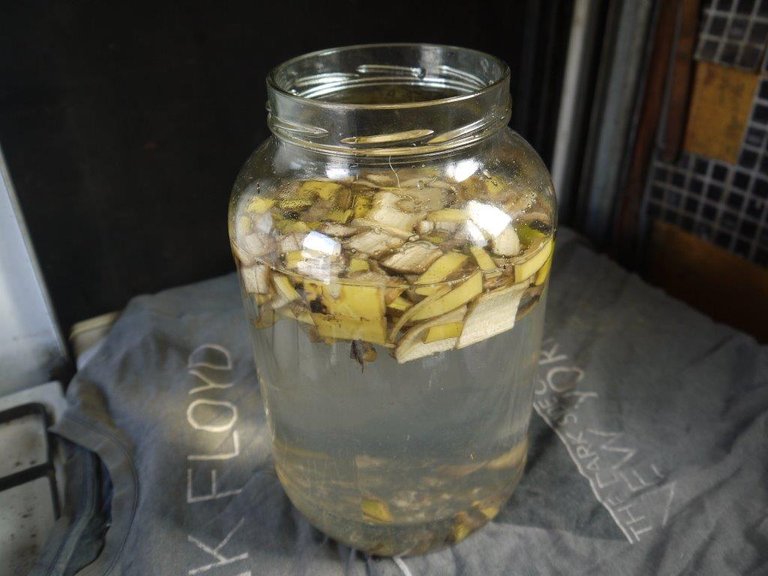 To be continued...
☮️ G.
#cannabis #weed #hemp #marijuana #thc #brofund #ash #canna-curate #lotus
---
---