From Scotland To Spain Via Morocco - Traveler Adventures - Day 5 - Heading For Tarifa!


Hey folks, so around this time 5 years ago my wife Ruth and i left Scotland forever to find a new way of life living off grid in a massive truck.!
We done a little bit of travelling through Morocco along the way and i wrote my first ever Blog about our travels on wordpress. I have decided to bring these posts over onto the blockchain in a series of daily posts where i will also add more info and afterthoughts.
---
So now we are into February and we are almost off!!!
And were Off…Almost..lol
FEBRUARY 9, 2017 / LEAVE A COMMENT
We had to reschedule the Euro-tunnel till Saturday but we are definitely leaving tonight. 🙂
Need to pick up some stuff in Manchester tomorrow then on to Avebury to say goodbye to my Big Bro and Carmen. 🙂 And of course hug the stones for some cosmic Energy. 🙂
We just need to load the rig into the truck now..!!!!
---
Yeah so we left that night and we took it very lowly as Ruth was new to driving such a big vehicle. We seemed to have loads of problems leaving but we are on the road now and it feels great.
We had a nightmare just getting out the UK. Everything that could go wrong did.! Including Headlights not working and keys snapping in locks but we got there eventually. We arrived late for the Euro Tunnel panickin but it is not a problem, they just stick ye on the next available train. 🙂
We flew through France and Spain (at about 45 Mph lol). Were in no hurry. 🙂 France has loads of great park-ups called Airs. Nice Scenic Spots with water and toilets and plenty space for walkin the dog. :). We went right through the middle of France + Spain to avoid the toll roads (brilliant feature on the satnav) We saved almost 300 Euros going this way.! And its a much more scenic route 🙂
---
Sadly at some point along the way one of our solar panels blew off the roof. !! So much for sikaflex not needing screws. I had watched videos on youtube of people doing the same with no problems but I found out later this was because my roof is made of fiberglass.!! Lesson well learned though,
1 Week Later.....
Living The Dream
After a week on the road we have finally made it to Tarifa in Spain where we will relax for a few days before before heading to morocco.
Feb 17th 2017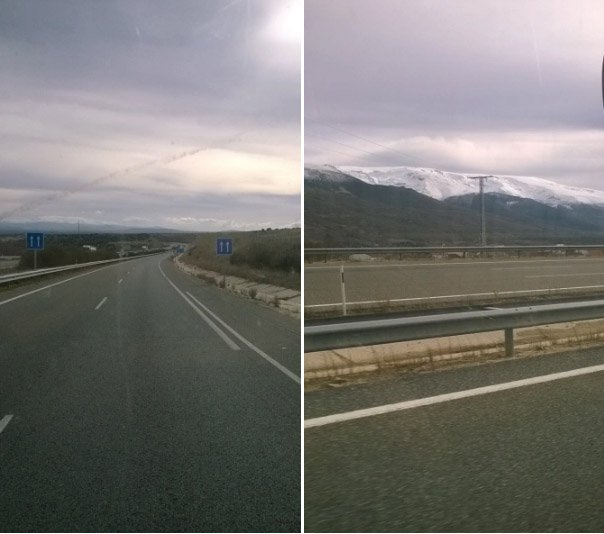 Tarifa is a Spanish municipality in the province of Cádiz, Andalusia. Located at the southernmost end of the Iberian Peninsula, it is primarily known as one of the world's most popular destinations for windsports. Tarifa lies on the Costa de la Luz and across the Strait of Gibraltar facing Morocco. Wikipedia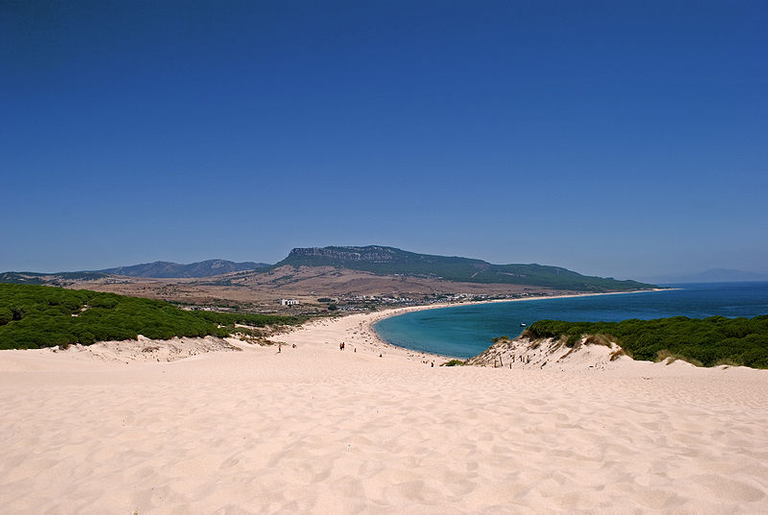 To be continued...
---
---