From Scotland To Spain Via Morocco - Traveler Adventures - Day 2 - Getting Our Truck + New Home!

Hey folks, Graham here. So around this time 5 years ago my wife Ruth and i left Scotland forever to find a new way of life living off grid in a massive truck.!!
We done a little bit of travelling through Morocco along the way and i wrote my first ever Blog about our travels on wordpress. I have decided to bring these posts over to be immortalized on the block-chain in a series of daily posts where i will also add more info and afterthoughts.
---
Here are the next few posts from December 2016. At this point we are getting very excited to leave and we have finally picked up our new truck and home from England.
---
We Got The Truck. :)
DECEMBER 1, 2016 / LEAVE A COMMENT
Mon 29th Nov – Picked up the new truck from Birmingham and Ruth done a great gettin it up the road especially considering she has never driven anything this big before..!!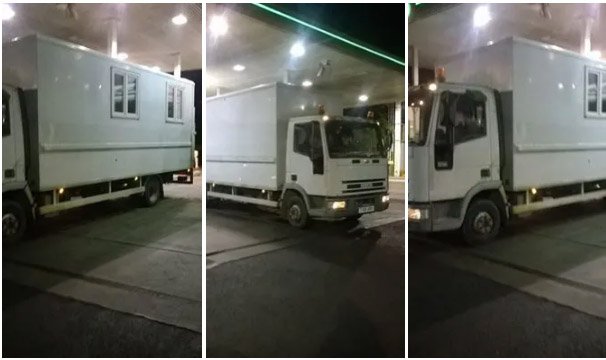 Its a monster..:) 7.5 Tonne Ford Iveco Cargo. Need To name her now.
---
In the end we called her Mary Jane since this is how we managed to buy her in the first place :)
At this point we are hoping to get to Morocco for New Year in hope of a party!
I have been searching online for parties in Morocco and i was surprised to find out sound systems from Europe have been having parties there for a while so hopefully something will turn up.
So now we have the truck parked up not far from our flat in Paisley waiting to get sorted! I have ordered the Solar System and my new wood Burner :)
---
Next Post!
Release The Kraken. !
DECEMBER 4, 2016 / LEAVE A COMMENT
I have just installed The new table/skim board!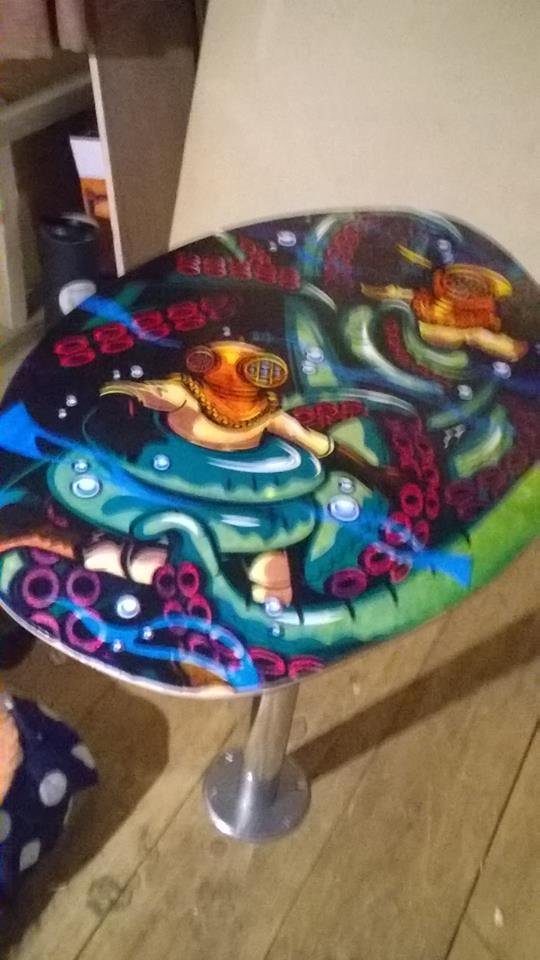 This was a great cheap option for a table.!
Next Post!
Solar Panels Arrived Today!!
DECEMBER 6, 2016 / LEAVE A COMMENT
Got our delivery from the excellent Bimble Solar website today.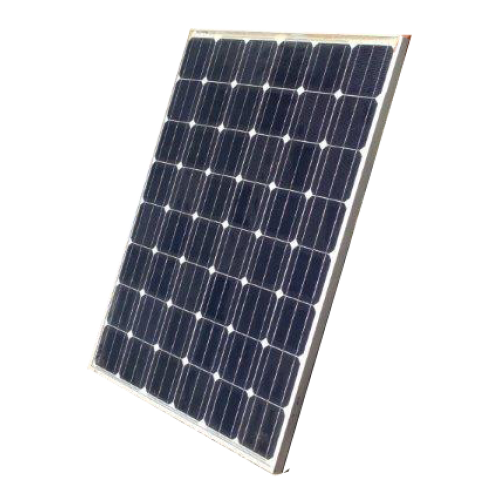 12V 350W Complete Solar Panel package with Battery, PWM controller & Mountings
350 Watts. (2 x 175W 12V Monocrystalline Solar Panels)
Crown 12V 105Ah Battery – 27DC105-105AH/12V
Solar 30 – 30A PWM Charge Controller 12v/24v
Only $400!!
I have to say Bimble Solar is the best place to get all your solar equipment if you live in the UK. They always have great deals on panels! The website is well worth checking out and they also have loads of information for beginners and a great Solar Power Calculator on there site to help you work out what size of system you need.
So now i just have to get them up on the roof of the truck!!!
To Be Continued..!
---
---