Terp-Test Episode 13 - Dream Diamonds - Pink Lemonade Himalayan Salt Blueberry Muffin

▶️ Watch on 3Speak
---
Whenever I see something that looks like it is out of one of my dreams... I grab it!.. and pull it into my own reality. This is exactly the case with this exceedingly unquiet concentrate. What we have here is THC-A crystals with reintroduced terpenes - what many in the cannabis world refer to as DIAMONDS.
This is the first time I am debuting diamonds on Terp-Test, but these particular diamonds are above top-shelf quality, appropriately stored under lock and key in the Capitan's cupboard.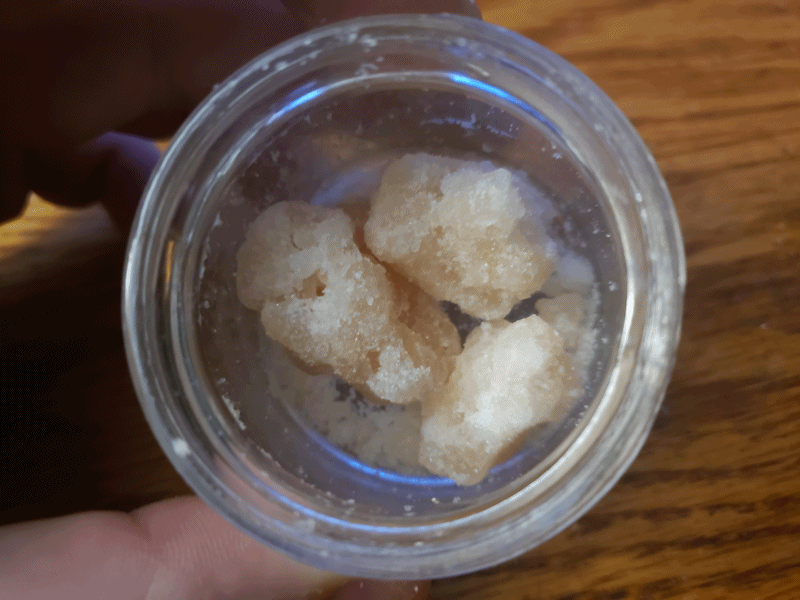 Every single person I have showed this to has said the exact same thing about this product:
Is this Pink Himalayan Rock Salt? It Smells Like Pink Lemonade though!!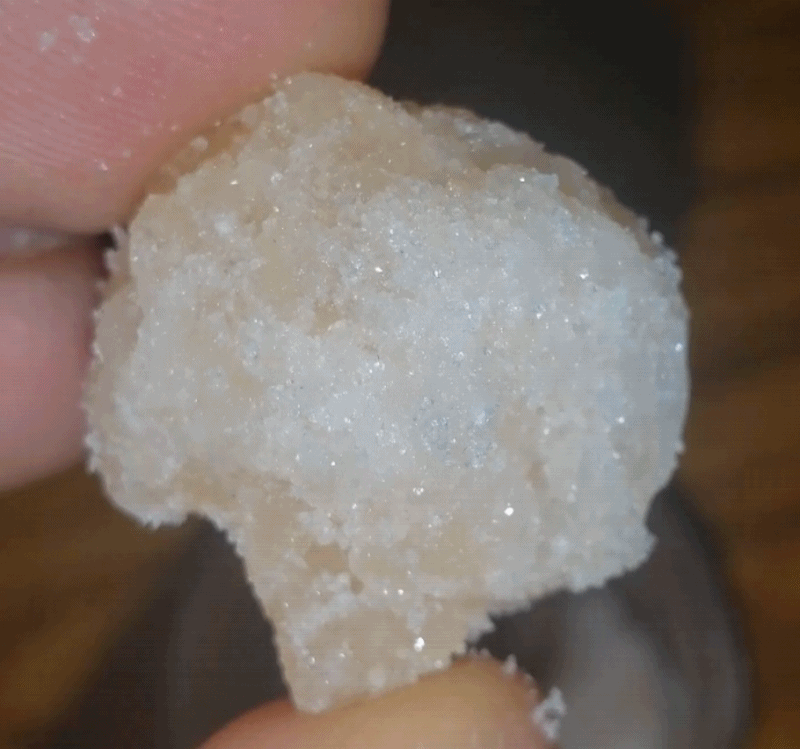 That is correct. The appearance (more so in person than in the photos) is extremely similar (if not exactly) to pink rock-salt, and smells HEAVILY of pink-lemonade in particular. While one might think that is an odd sight/smell combo, experiencing it in person however leaves everyone jaw dropped, drooling, and begging for more.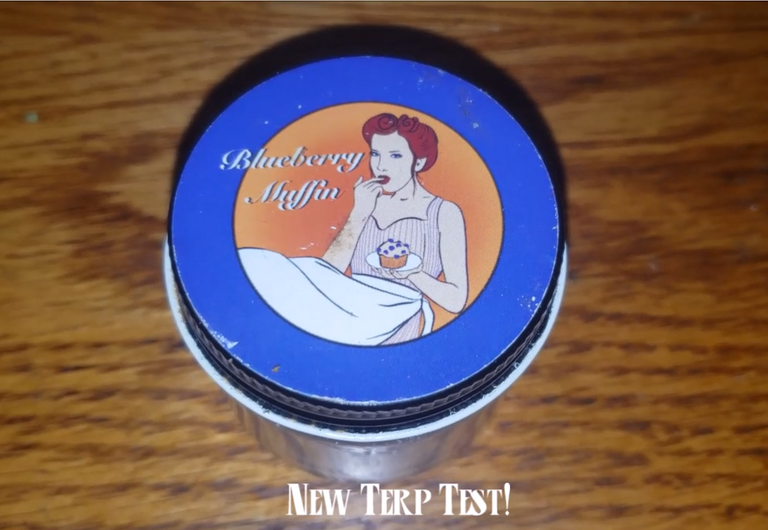 It may surprise you (as it did me) that the strain in which the source material for these diamonds was extracted from is Blueberry Muffins. For one thing, the color is the farthest thing from blue as you can get. Pink (a shade of red) is pretty much the opposite of blue on the color spectrum).
Secondly, a strain such as Blueberry Muffins is known for its unique and strong flavor profile with relatively low potency, while these diamonds taste nothing like Blueberry Muffins (which is in no way a bad thing in this instance), and poses extremely high potency. In my opinion, both Blueberry Muffin flowers and these respective diamonds both posses sativa-dominant flavor profiles, while in actuality are registered as indicia dominant strains.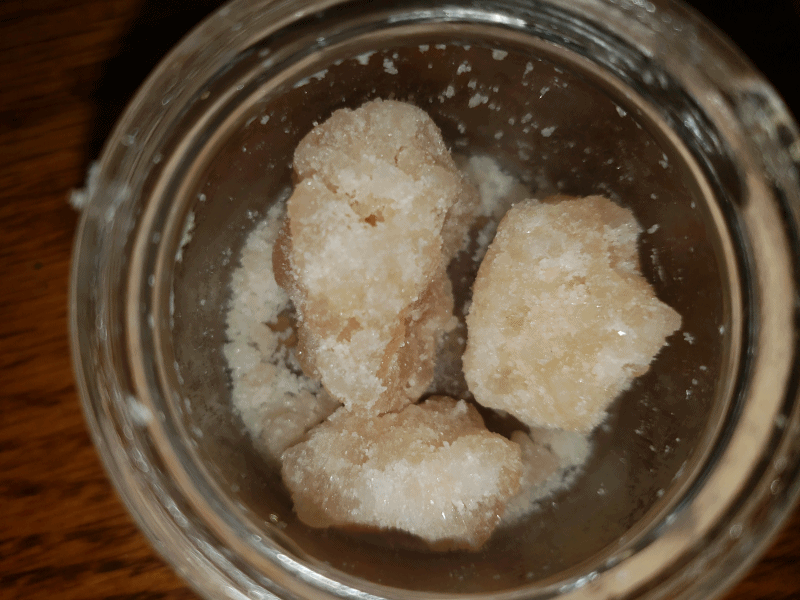 I traced this diamond-terp product back to the wizards that crafted it, and they said the pink color and resemblances of this particular run happened completely by accident, and even they are still trying to reverse engineer their own accidental recipe... so no one really knows how this product is actually achieved with these particular extremely desirable features.
Furthermore, these diamonds not only taste EXACTLY how they smell (in terms of strength of scent vs. smell AND in actual flavor profile vs smell profile), but they also get you RIPPED!! I often forget that these are essentially pure THC with re-added flavor... Do not underestimate the POWER of diamonds.... I could get used to this though. I have come a long way since the 1st Episode of Terp-Test Featuring Blueberry Muffin flower cuts.

Blueberry Muffins Lore
A cross between Blueberry and Purple Panty Dropper, this indica-dominant strain is known for it's extremely unique flavor profile and often lower potency, which makes it a great herb for blends and concentrates. Muffins always tasted more on the sativa side in my opinion, but the concentrate featured in this article/video is even more so on the sativa-flavor side, but in a very different yet also unique way in it's own right. Another smooth smoker that pairs well with Lemon Skunk.

Links to All Terp-Test Episodes

***If you look closely in the video (around the time I take the dab), you can see some of my spirit orbs floating around that chose to make themselves seen.
Watch on LBRY:
(Unsupported https://odysee.com/$/embed/Terp-Test-Episode-13---Dream-Diamonds---Pink-Lemonade-Himalayan-Salt-Blueberry-Muffin/9d5f4c550ed02d718ad3cf20c15828f4059689fd?r=4KHMd9pwMqcpdP5nRGnyoRytqeeZr18D)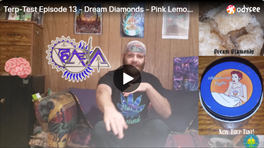 Bless the Method

Our Village Vission
Links for Free Crypto Earning Accounts
Links to Vital Crypto Resources
---
---