Minited My 1st Cannabis NFT on Weedcash - A Gift to Canna-Curate's Founder
Last night I minted my first Cannabis themed NFT on Weedcash NFT Marketplace entitled: Rose City Diesel Heaven. @JonYouDyer loaned me the bit of extra Weed Tokens I needed to get whitelisted there a while back, and has always been a HUGE supporter and outstanding friend to me in this Hive / @canna-curate space.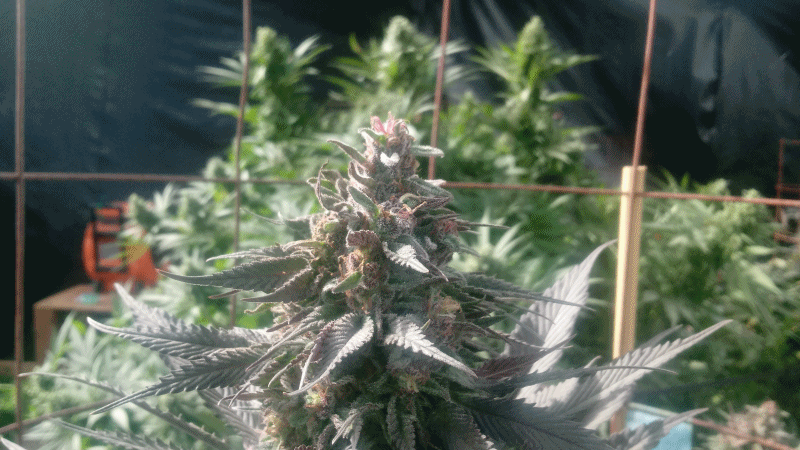 Johnny also issued me my first ever canna-NFT as a gift 11 days ago: Edition #4 of the Canna-Curate Logo NFT, which I am honored to receive (total 420 editions - appropriate). I will be returning the loaned weed to him asap (I almost have enough liquid now).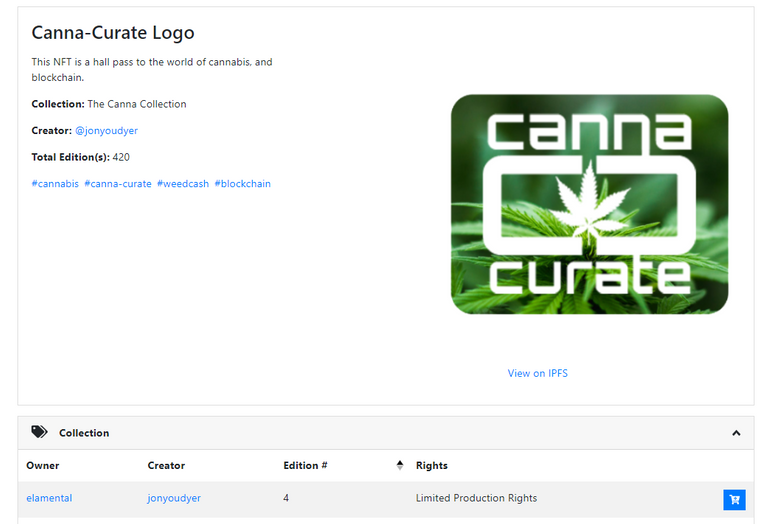 As a thanks to my good friend that has shown me nothing but love in the entire time we have known each other, I sent an edition of my Rose City Diesel Heaven NFT to him directly following the minting. I only minted 3 editions, so this one is rare (+ my Canna-Alpha NFT #1), and depicts one of my favorite photographic GIFs I have ever manifested. I kept #1, sent #2 to @jonyoudyer, and listed #3 on the market for 500 Weed which sold INSTATLY to @loonatic, who has since relisted his edition for 600 WEED (thank you for the support homie).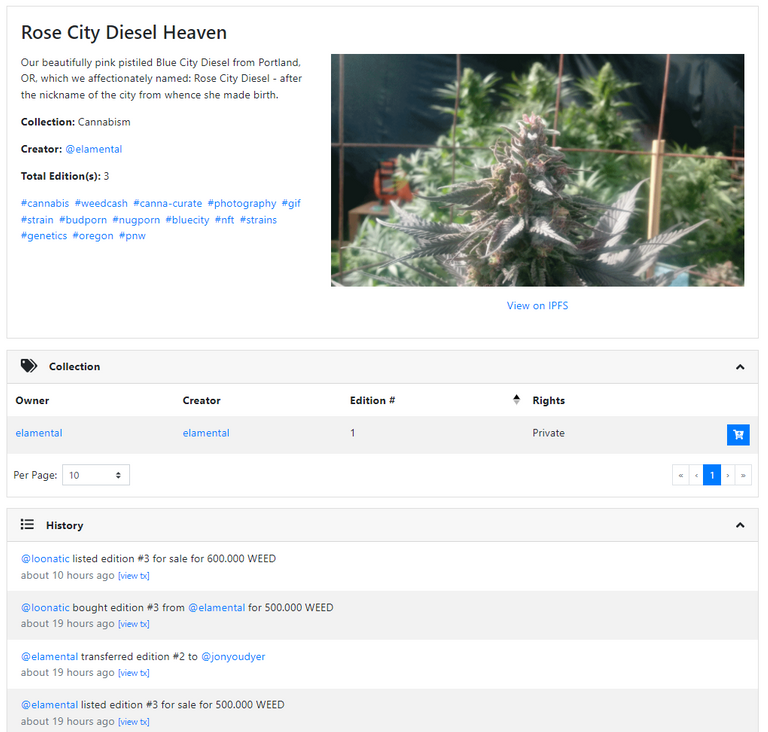 Thank you to everyone who continuously supports all my creative projects on Hive and in life outside of Hive. I will be announcing my ELAmental high-resolution MP4 (with audio) album-promo exclusive NFT (a free gift for my fans who buy copies of my new album) within the next day or so - along with my new album release.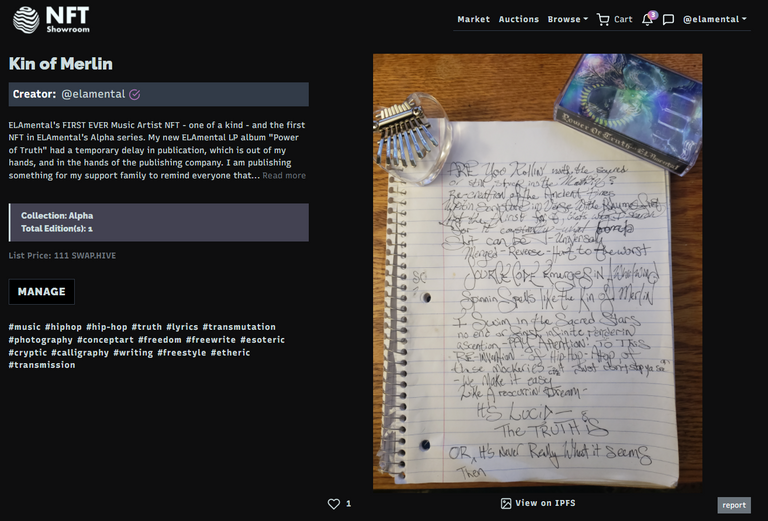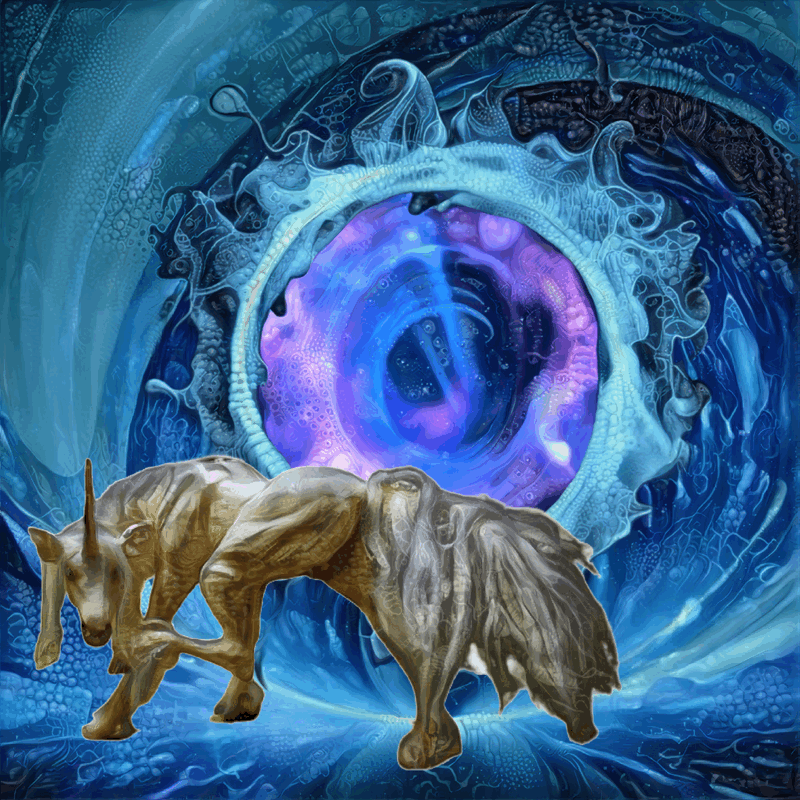 Bless the Method

Our Village Vission
Links for Free Crypto Earning Accounts
Links to Vital Crypto Resources
---
---