Garden Journal March 2022 - Blossoms

Sometimes, late at night, I click on one of these suggested videos on Youtube where you see a Korean Street cook, toasting 249 toasts, flipping 249 eggs and cheese, then it's a worker in Poland, cutting stones with precision, next thing you know, it's 2am and I am on the third video of a unicorn vacuuming sparkles with a giant straw.
The video above, is my version of that video at 2am. It's unexpectedly satisfying to watch someone else mowing grass in stop motion.
It's not the best mower, but it does the job (when it works!), and also provide a good workout 😄.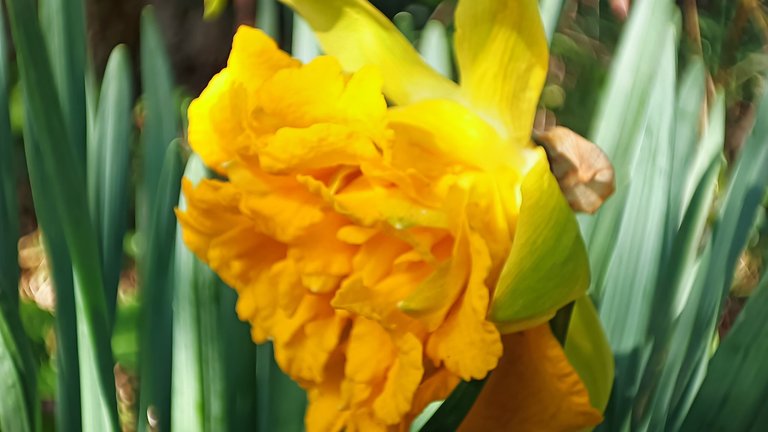 It's funny how you cannot predict what nature will do. At that time last year, most trees were blossoming fully, after a very rainy month.
This year, not much rain, and it affects the flowers. Good to know!
(Not Real) Cherry Blossoms
I don't understand, these trees should be full of flowers by now! This is that Japanese Cheery Blossom, the scent of the buds should overpower the garden, but it seems like it went straight to make leaves.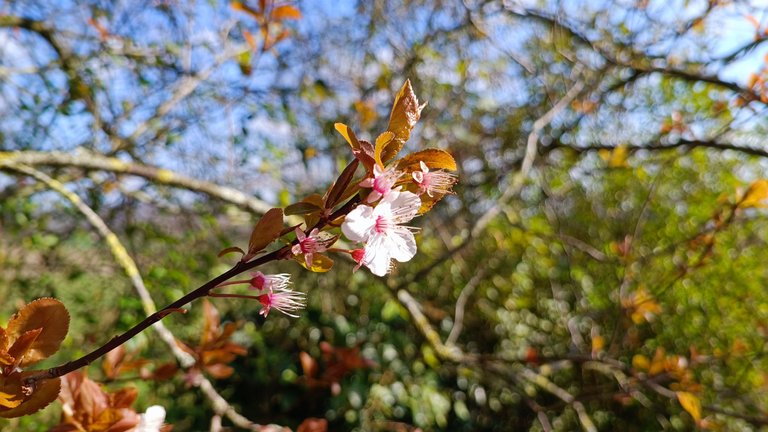 Bees
I can still find some, but if you compare to last year's post late February, we had so many bees!
Well, let's just say that the bees have been pretty shy for now.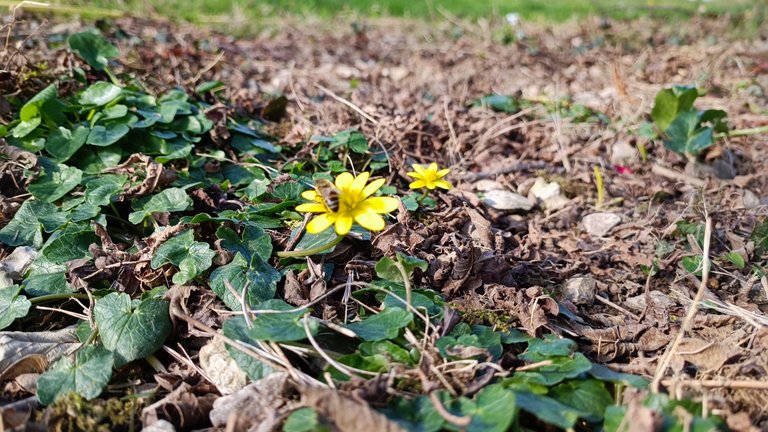 Real Cherries
This is why it's pretty cool to have a journal on Hive, I can go check when we harvested the cherries, and it seems to be around the end of May, it means that we have 2 months to go. It looks like nature is taking it slow though.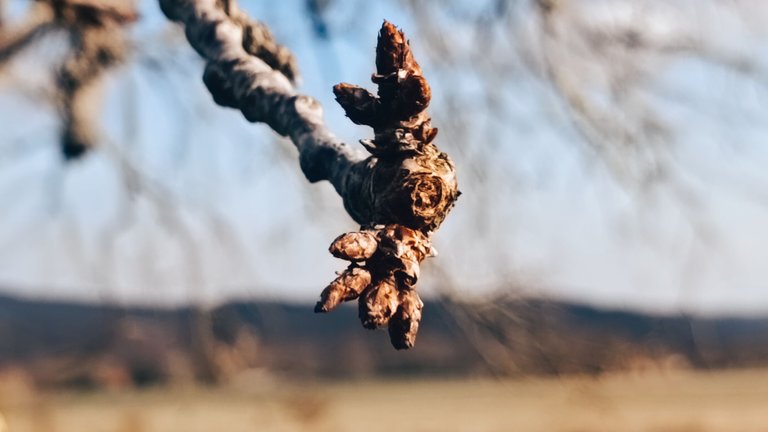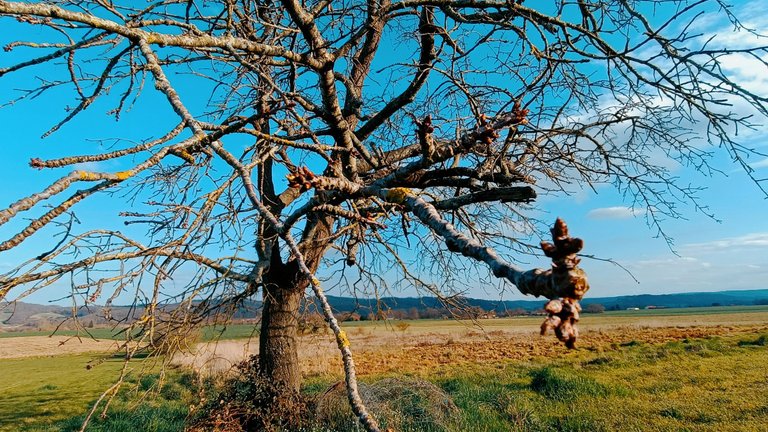 Now, I am not the only one that notices the buds look like little buddies! It's almost like I could hear them talk, whispering about the incoming spring and the bees.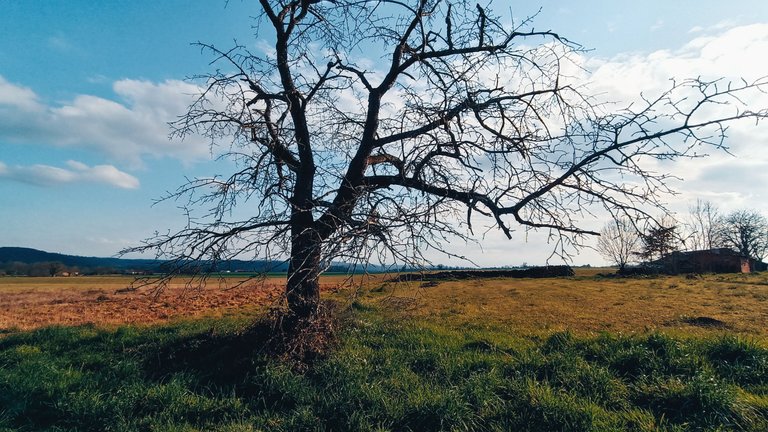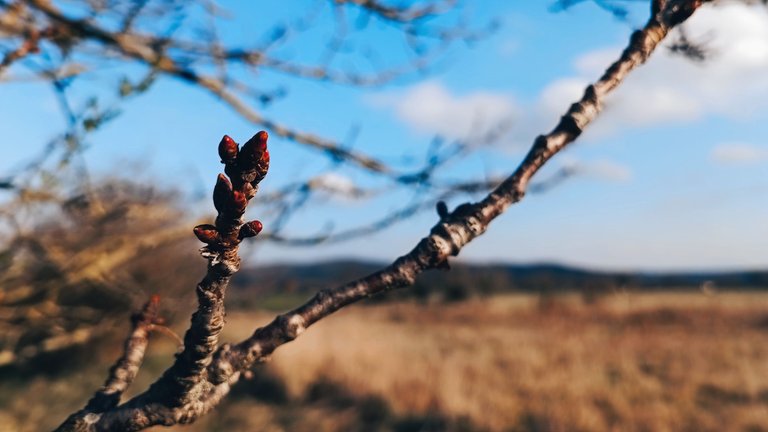 Figs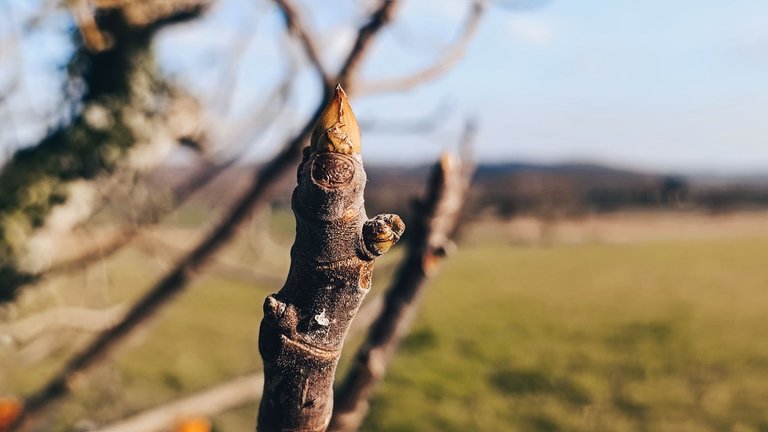 At the same time last year, the tree was encumbered with climbing vines and they are almost completely free now, there are tons of new shoots now, rest assured that we're going to have tons of figs!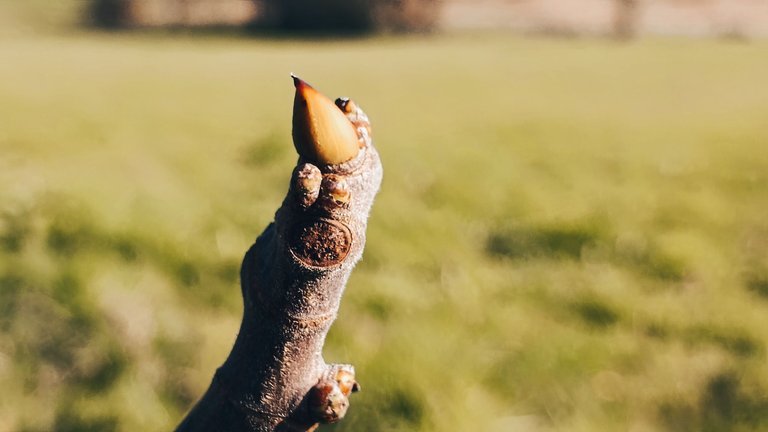 Berry Bushes
Having less humidity, means there is less frost in the morning, and it seems that it has affected the bushes greatly. (giggity)
I can't wait for these bushes to grow. 😐 I had a whole bunch of jokes on that subjects but I've got a feeling they won't translate well on the blockchain, let's keep this one clean up until the end.
You notice, no swear words for now...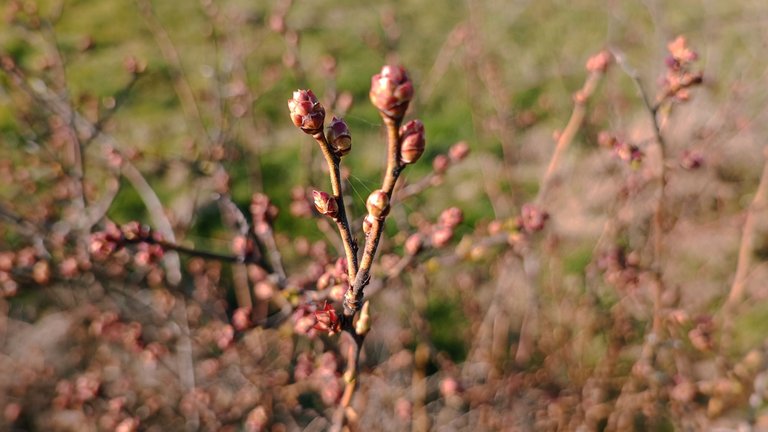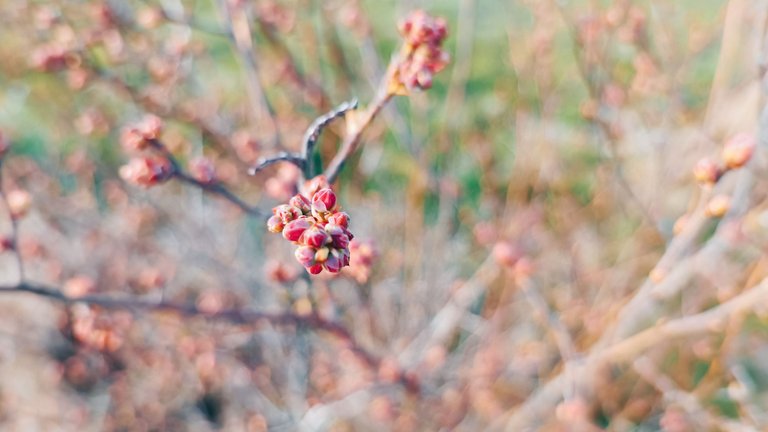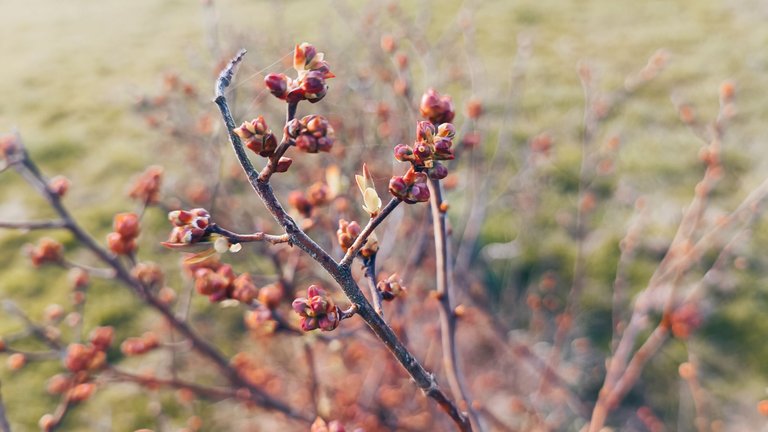 We got blue berries, we got blackberries, we got strawberries, we got a small raspberry bush that survived the storm. I am starting thinking of adding more trees this year, I haven't decided what yet.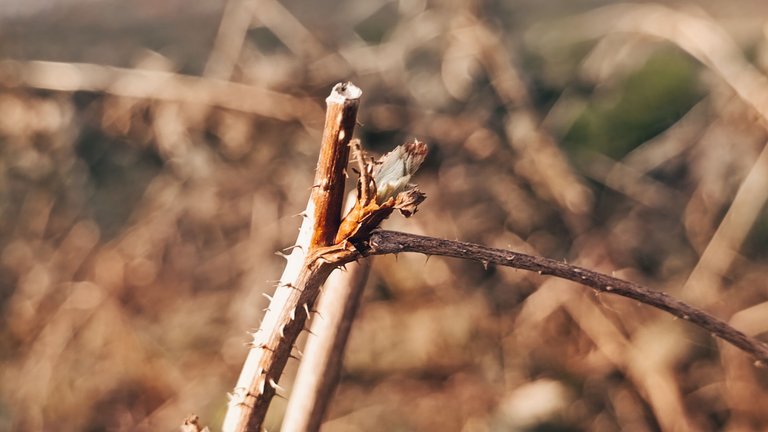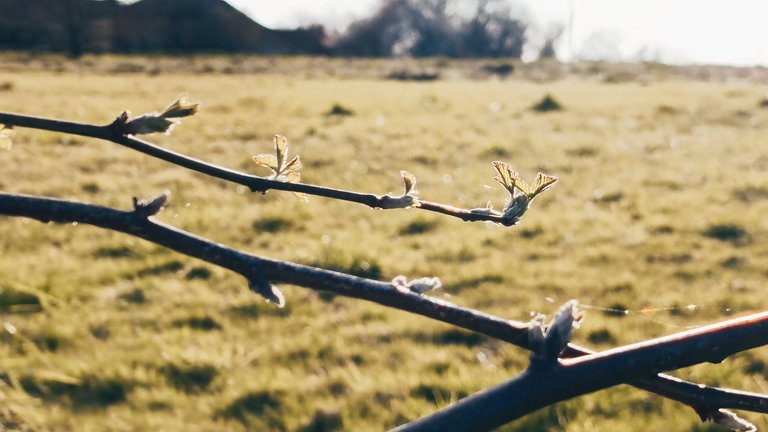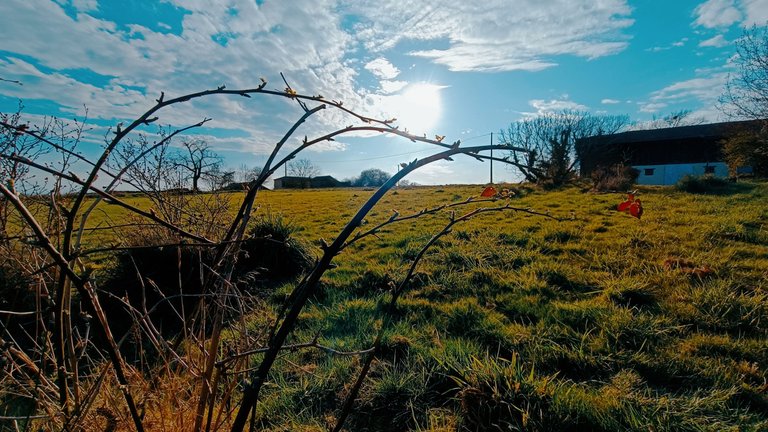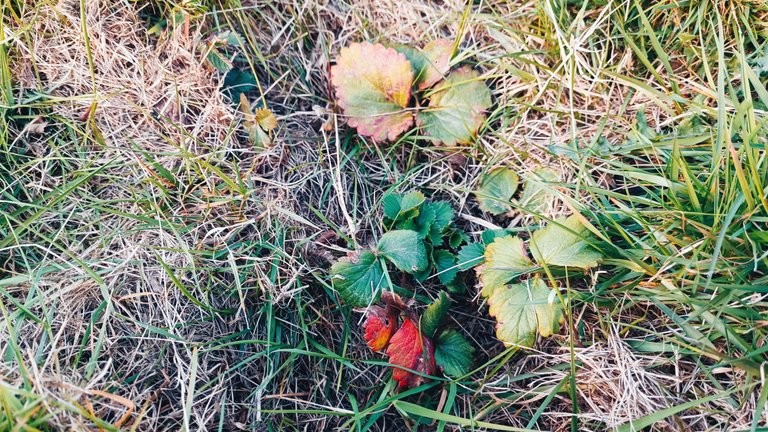 The Strawberry now survived the transplant, and winter. The 3 other strawberry plants are AWOL. I might just add a few more, next to the blueberries.
Baby blueberries.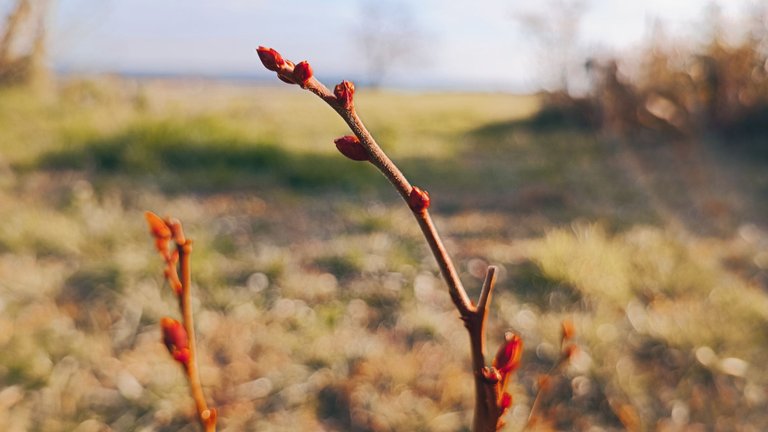 I think it's another variety of blueberry.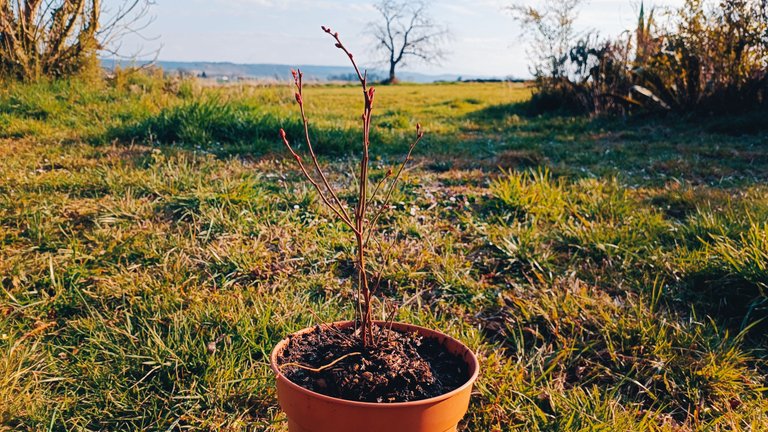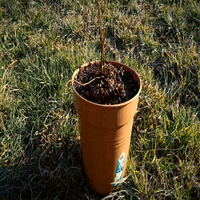 No Veggie growing for now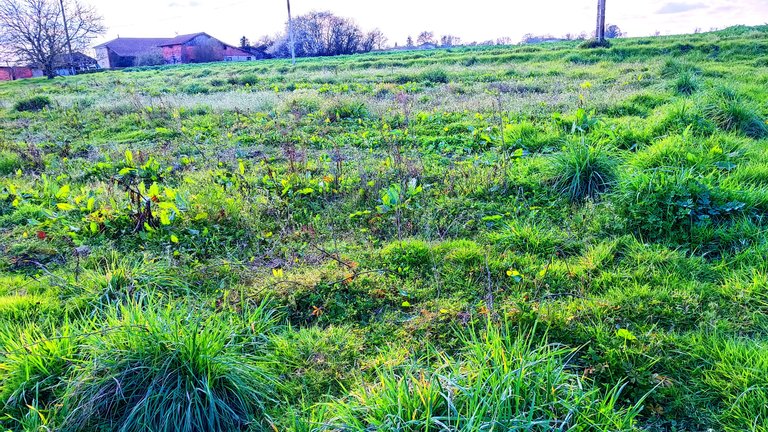 As we are planning on going around a little, it will be hard to attend to a veggie patch, I haven't even started turning the soil this year, and I probably won't. Actually we will probably just dedicate a small portion of grass, something easy to handle.
I am also thinking of planting vegetables that don't require constant watering, and could survive with the usual rain.
I actually still have potatoes from last year haha, I don't know what to do with them anymore.
Also, the current global situation might cause a price spike for wheat, and who knows what else. So, I might change my mind soon, and make sure to have a plan B, in case SHTF!
We are also supposed to visit a permaculture spot somewhere, but it's not confirmed yet, and I don't like talking about uncertain things!!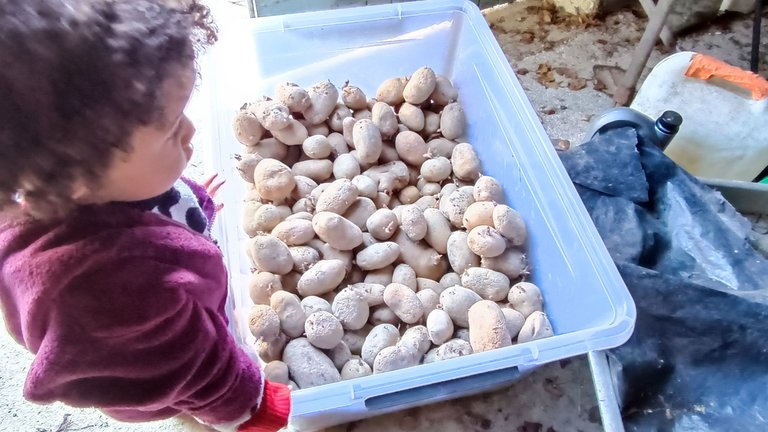 Plums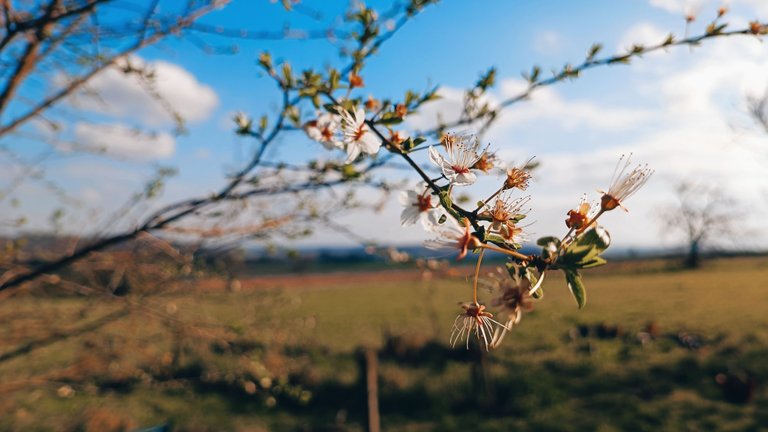 Also very weird that we have that little flowers this year, maybe things will change soon as the temps get warmer.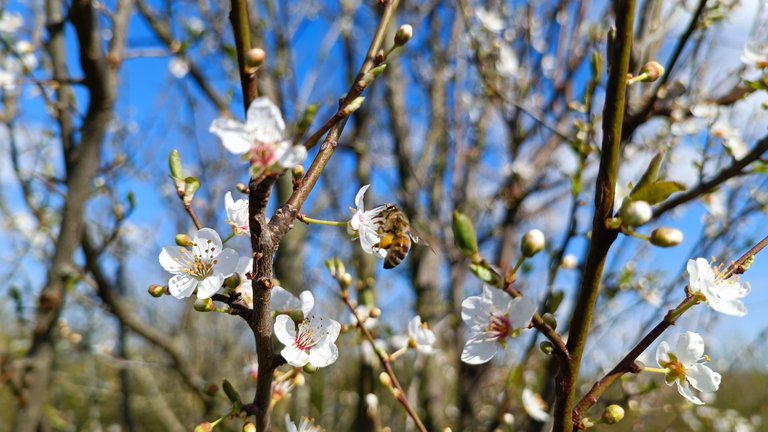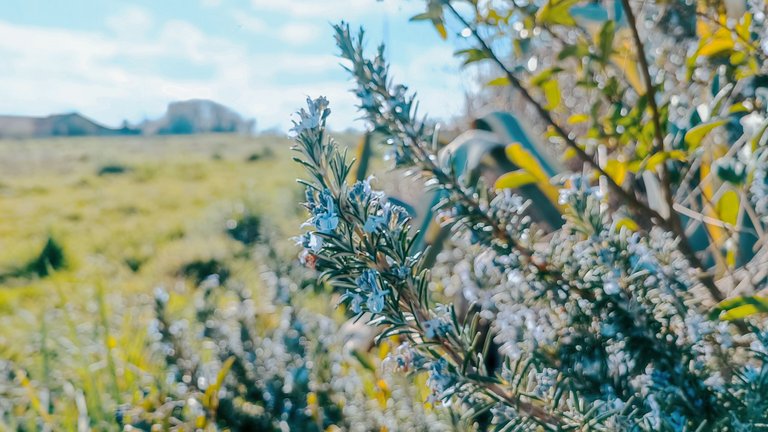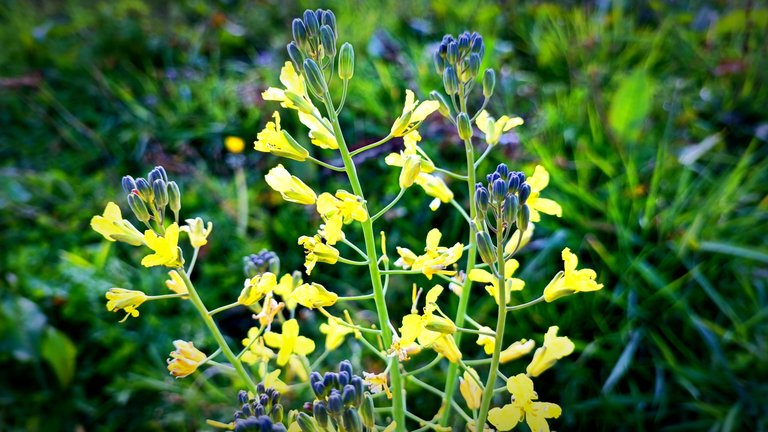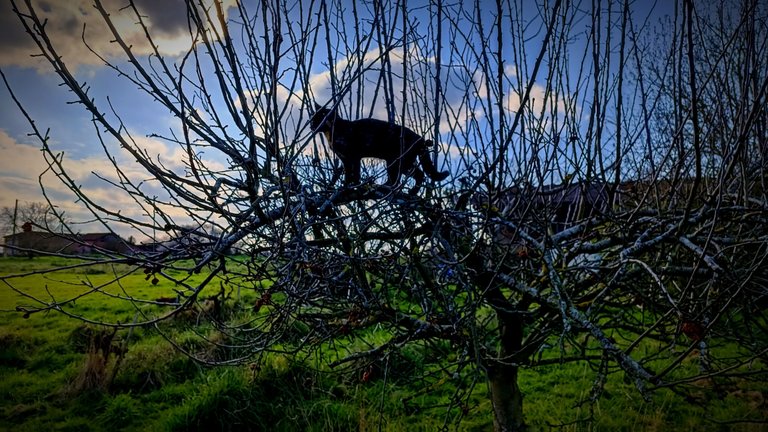 You would be surprised how long that last gif is, and you also would be surprised that while writing this post, I accidentally deleted the entirety of my photos and videos, by copying on a disk & deleting it at the same time (genius!) on my phone, before uploading the pics (don't ask me how & why).
We managed to find it again, eventually, and I say "we" but it's @lionmom that found it for me while I was swearing, so shout out to her for staying calm at all cost, while my technique is more "bash bash, Hulk smash aaaaaarrhhg".
Anyway, I lost all the pics that I edited for hours, and then I (she) found a back up, and here we go again, I have to edit & reupload the whole thing, and it was worth it!
---
---