I bailed on day 1 of the meditation course and went to Manali. "Happiness Is A Pleasure Between Two Pains"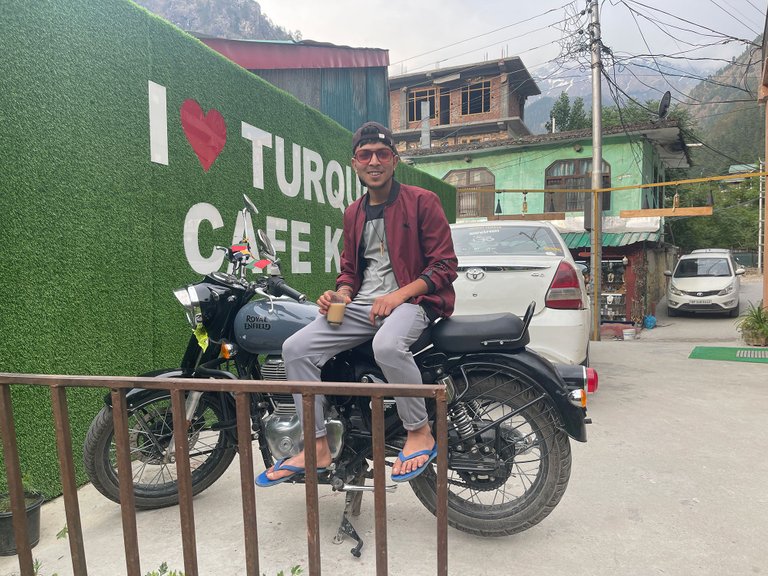 It feels like I got some catching up to do! The last I wrote i was about to begin a three day Buddhist meditation course In Dharamshala.. but i lasted just half a day and had an 'allergic reaction' to the amount of talking and questions and answers that were being spun around this beautiful meditation hall. I had high hopes for this course, but in the end i quickly realised that this was more of a theory and discussion around meditation, and the Buddhist way of seeing and relating to the world. After two solid hours of listening and talking and the prospect of 10 more hours over the next two days was just too much and so I bolted! It was interesting to notice my reaction to this.. its a bit hard to explain really as it was quite nice in a way.. but ive realised that i have had enough of talking and trying to figure out what Truth means, or what happiness is. We debated for around an hour about happiness. People all had many questions about it, what it means, what truth means, how to overcome sadness and pain. Its was nice in a way, but i felt that i had my answers to what Karma is, and what happiness is.. and it was really nice that just as we reached the end of the first half of the day I was reminded of a very special quote and i think summed up that entire discussion so well. "Happiness is a pleasure between two pains."
Once we can realise this simple truth, we can know that we will never always be happy. No matter what we do (almost), there will always be ups and downs, because that is the nature of life. Most of the suffering we have is because we resist the hard times and they feel much more heavy whilst we are attached to wanting to be happy. Learning about detachment is a big part of understanding why we need to practice meditation. If we are detached, or equanimous, we no longer hold on to happiness or sadness and instead just experience them without the overlay of anything being good or bad.
What we didn't get to in the first half of day 1 was another state that some call bliss.. Bliss is the thing that I think we all yearn for.. because bliss has no end or any reasons for being.. which is why it never ends.. I wonder if they spoke about that in the two days that i missed?
I'll never know, but that's OK... because i realise that all i need to do is just meditate more, that's all.. Also, truth be told, i was having an itch.. a craving.. one of my old habits was tapping me on the shoulder and beckoning me to visit Minali. I haven't been stoned in a very long time, and smoking Charas in the Himalayas is something i have waited two decades to do! Charas from this region is one of the finest cannabis hashish resins imaginable. The smell, the taste, and the glorious highs that they bring are something i have not experienced for a few years. SO i left at lunchtime and went to a travel agent very impulsively and booked a taxi to Kasol!
Before i knew it, the next morning, instead of walking up the hill to the meditation centre i was on a different path entirely. This is what i came to the north for, to witness the mountains, the Himalayas, the Parvathi river, and to experience smoking in the fresh air and valley of Kasol. Whilst smoking pot is technically illegal in India, there are certain times and places when that rule is ignored. Most of the villages that produce this hashish make no effort to hide it as it is a big part of the life, culture and economy of the entire area. Holy men, or Shiva devotees are also exempt from any smoking laws and smoke as and when they like without intervention.
The taxi ride was rough! I am still recovering a day later as it was 6 hours through very winding roads at high speed. I don't travel well on turns and after my usual vomiting session, i just lay down and held on whilst we drove toward the mountains and valley of the Minali area. I survived the drive and we stopped just short of the city by the parvathi river. It is beautiful clean and cold water from melted ice capped mountains, and all that can be heard from my room is the gushing of this great river.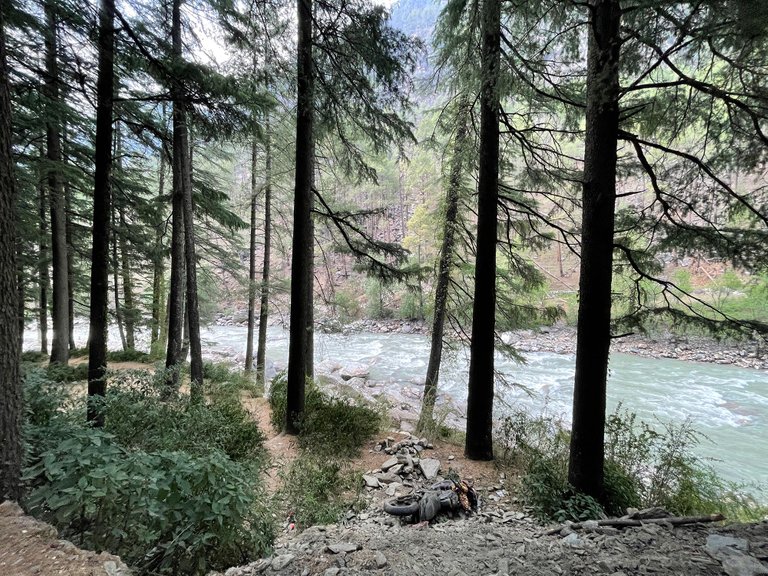 As we arrived, bleary eyed, we stopped in the city centre. It was again Unique, and very condensed. There was so much going on, so many shops and trinkets for sale that i hardly knew where to look. This was clearly a huge tourist spot for Indians and a lot of Israelis too..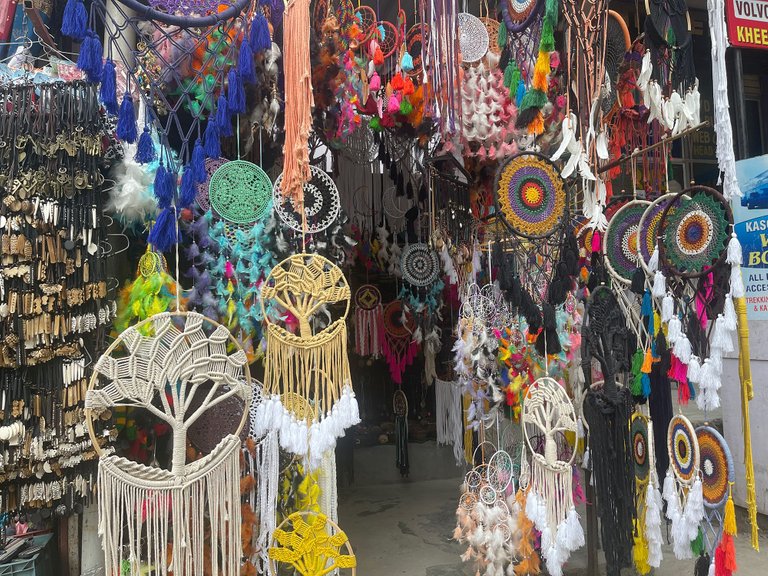 Many Israelis flock here after their 2 years mandatory army service to relax and unwind finally in relative freedom. I didn't eat through the entire day, and just took a simple hotel room somewhere amongst the hustle and bustle of the town. This morning i woke up and thankfully my headache was gone, and slightly sluggish i decompressed and finally had a good lunch of some fresh fish.. I haven't had any fish in a long time, and they are from these clean rivers which is hard to find these days! I thanked the Trout and ate it very happily whilst admiring the mountains and pine trees that surrounded us all in the valley. :)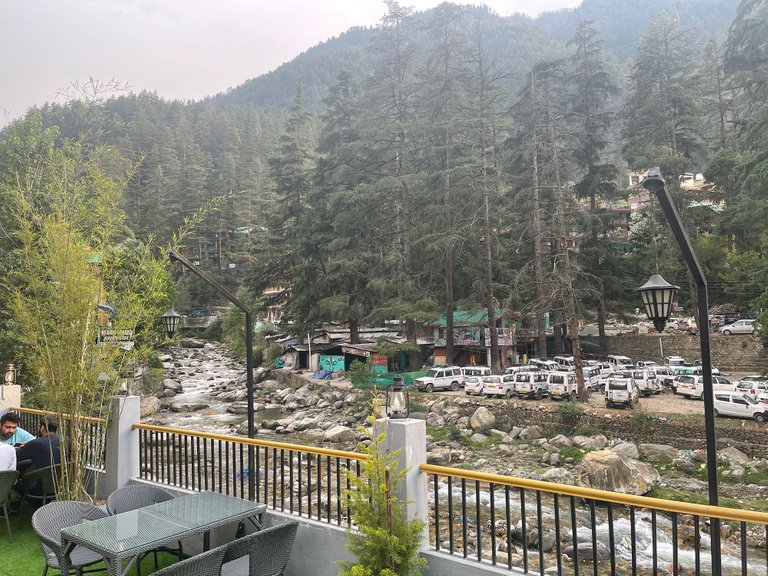 I have booked a nice looking place from tomorrow.. it looks like a cob cottage in a more rural spot with beautiful views and a bit more open space. I must say i don't do well in small hotel rooms in busy cramped towns or cities.. I just feel very cooped up and weird.. After so long on the road and in so many fancy hotels, i am so ready for a more farm like experience.. nice n simple.. no distractions!
I haven't really had time to walk around yet, but i will take some photos once i reach my new accommodation tomorrow and hope to share a bit more when im more settled in..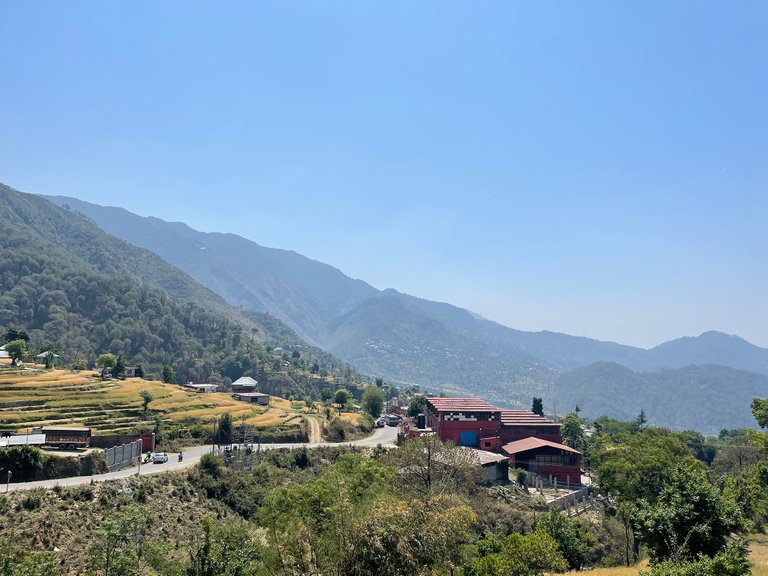 ---
---