A Killer Psyber X Story

I hope you enjoy Killerwots Article
please click his name at the bottom and give him a follow
---
Have you heard of Psyber X? It has been stirring up a buzz here on Hive over the last couple of months and I have to say, I'm excited about it. I was in the audience of the AMA the other night, which was the first official one, and I think there are going to be more of them in the future. It was very interesting hearing so much about the game in one go. Before the AMA all I knew about the game was that it was announced and it was a first-person shooting. The interview was transparent, there was some question that had been prepared before going live, but, the rest were asked live by different audience members as the talk went on.
If you want to join the Psyber X Discord follow the link there and get involved with the community.
What To Expect Upon Release
From what I've picked up from the AMA and other bits and pieces of information I've read while I've been following the project. To start off with, the game will release with a 50v50 Big Team Battle style game mode, where you compete for the pot.
The pot will be made up of payment by each player participating in the game. Now, one thing that stood out to me is that the bar to enter the game is low, there will be a payment to get into the game, but, it won't be too high to stop anyone from getting involved. Also by the sounds of it, when you play against people it won't be for a ridiculous amount of LVL Tokens either so there'll be nothing stopping you from playing it once you're in.
I do like the idea of a player needing to bet not only on themselves but, also on their team. So, get the practice in ladies and gentlemen, when everyone's money is on the line we want to see teamwork. I think there'll be a battle royale mode launching as well, so for any of the lone wolfs out there you'll be covered too.
As well as that for anyone who isn't the biggest fan of First Person Shooters, there is an option to turn your perspective to Third Person, which is great to hear, as I know a lot of people who aren't fans of the First Person perspective.
Psyber X I think is well capable of being one of the best Play-to-Earn crypto-based games on the market when it releases. As the creator of the game has said, the team is seeing Psyber X as being along the same lines as Call of Duty or Fortnite. Which I'm happy about, as I play those kinds of games a lot, without earning anything from them. However, adding in the Play-to-Earn aspects, to a game like them, brings a lot more attention to it and will have an active player base, based on the earning aspects.
But, by the sounds of it, the whole Play-to-Earn aspect of the game isn't the backbone of Psyber X. The creators are setting out to make something fun that will attract and hold players, the Play-to-Earn aspect to me seems to be there as the icing on the cake.
I think this game could be one of the stepping stones towards the future of gaming. What Hive is doing with giving people the freedom to earn crypto for essentially being on social media, is what the crypto gaming world wants to do for gamers.
Why I'm Excited
One thing I'm really excited about with Psyber X is the fact that we're all here right now while it is all being created and we'll be here on the first day of the game's release, which isn't going to be too far into the future.
I'm thinking of this like, imagine if you were there, hanging out while some of the people at Bungie were making the first Halo game. Having been a huge gamer my whole life, I think it's cool being here while it's all happening. If you enjoy gaming get involved with the project, the community is welcoming and happy to answer any questions anyone might have.
Here's a link to the White Paper if anyone wants to give it a read.
If you would like to find out some more about the game, here's the AMA video which was recorded live and uploaded to YouTube. It's just under one and half hours long and will catch you up on all things Psyber X, the hosts went into the details of many aspects of the game and it is well worth getting involved in at this stage.
Thanks for reading, I do hope you enjoyed his perspective on the game & AMA.
If you would like to write an article featured by me comment below, I will visit your blog and talk in discord.
@killerwot is 50% beneficiary & @hive.fund is 5% beneficiary
Please feel free to support by relbogging for visibility

& below is information you may have missed from previous posts as well as several Links and tips for earning effectively on HIVE
---
White Paper Released 2-16-2022
Click White Paper to view
---
Psyber-Swap Development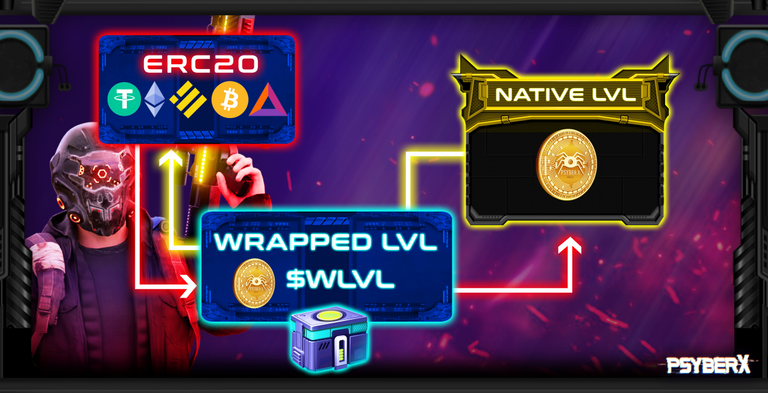 Ethereum (ETH) Wrapped LVL has been created (WLVL)
view etherscan
---

What If I Told You I Found Family Here?
In The discord chat it is much like your community where we chat like cousins and siblings
Join the conversation to not miss upcoming music contests winning BEATCZ tokens
Visit Beatz Chain Front End & listen to some tunes


image source
Buy
BEATCZ on LEO DEX
This is not financial advice yet look at this chart, still under 1/10th of a penny yet taking off!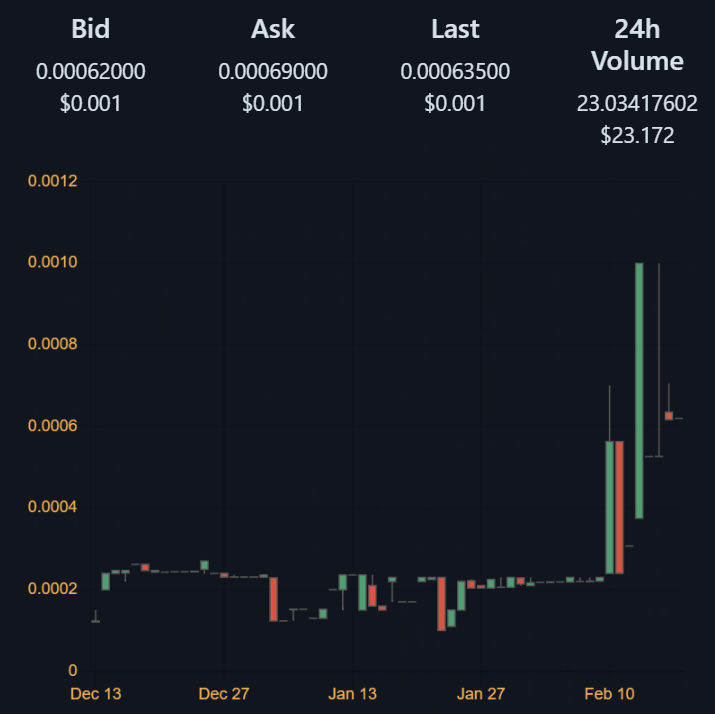 image source
---

THGAMING Guild Token & Diesel (Liquidity) Pool
View the diesel pool here
Look at the rewards 185% APR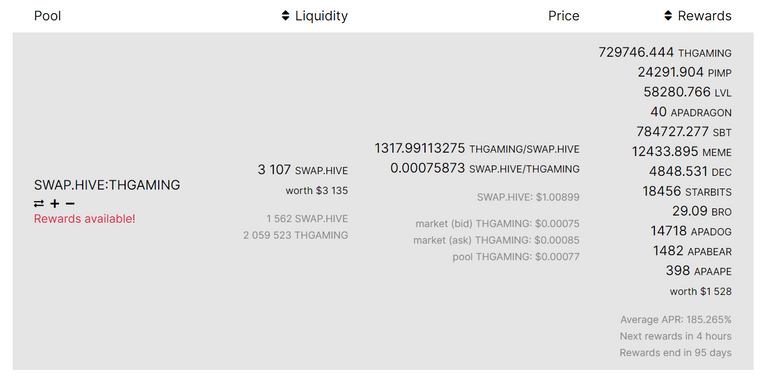 image source
Look at the New 2 Week Old Chart, still under 1/10th of 1 penny with WP coming soon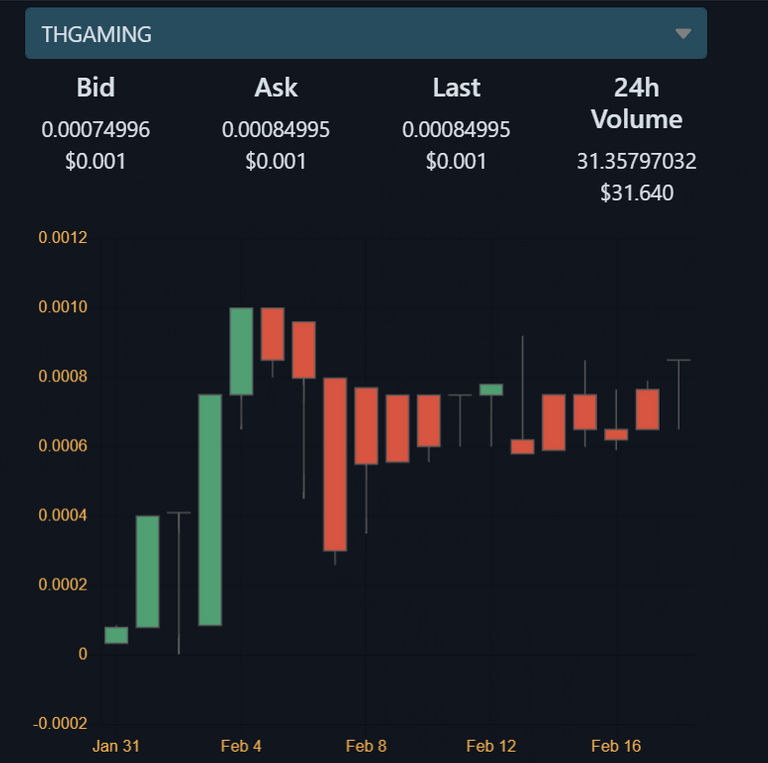 image source
---
That is it for this release, more updates as soon as they develop
---
Big contests in my previous post worth over 2,000 HIVE, just click @dynamicrypto and look for the 500,000 LVL token contests post
Psyber X Links
arranged by @casimirio


PsyberX on Pimp Media


PsyberX on 1UP Zone


The official hive account is @psyberx


The official twitter account is psyberxofficial

The official twitter account of Royal Reptile Gaming Studio is Royal Reptile Twitter


The official Discord Channel is Psyber X LVL Token Chat


The official Youtube account is PsyberX


The official Facebook page is PsyberX


The official Instagram account is PsyberXofficial


The official Tiktok account is PsyberX


NftShowroom PsyberX Collection


The community page on Reddit PsyberX


The official 3Speak account PsyberX


Whatsapp Group Invite


Line Group Invite


Telegram Invite
---

Thank You for joining us in bringing gamers to HIVE!
Our plan, to give you LVL tokens to help us trend with awesome content releases
We are attempting to give you free tokens, game is funded so please do not invest


I added HIVE Blogging resources to my signature to help you earn and support the most HIVE Tribes as your content is welcome in.
Great Information and links to many awesome Tribes on HIVE below, please feel free to click around any links provided, you will not be dissapointed!
Blog or Vlog to Earn 12 Cryptocurrencies
For each article or video you share on HIVE Outposts!
Do you use Social Media and let corporations sell your information and get rich off your content?
I still have my accounts yet only post where I can earn with HIVE Blockchain Outposts shared in the tables below unless HIVE onboarding.
When you are posting you can include 10 tags yet you must only use relevant tags or you risk the DV (down vote).
I challenge you to post about multiple topics to include 10 of these tags so you may earn 12-13 Cryptocurrencies with each article or video you share.
I left the dead front ends here as the tokens can still be earned and you never know if they will be up again.
How to make your blog look better.
---
Don't blog? no problem you can still stake any of these tokens and delegate them to the accounts listed in the table below to earn 95% of the curation gained back to you in daily automated payments.
Cartel Streamer Drabs
Follow Dr. Abs on Twitch




Check Dr. Abs out on YouTube




Follow Dr. Abs on Twitter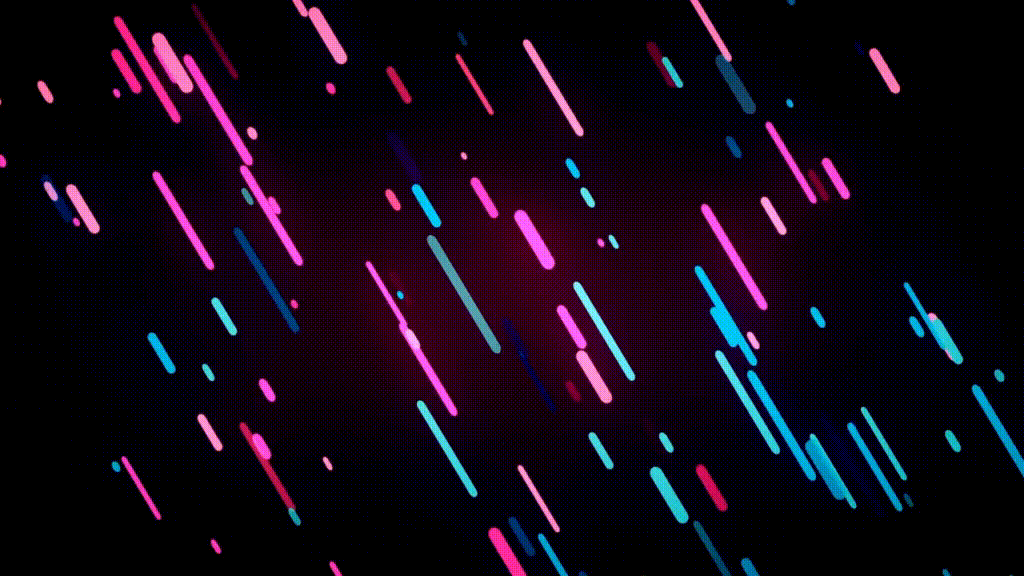 DELEGATE TO PIZZA
Please consider delegating your HP to our @hive.pizza curation account. Not only does it help our project grow, but it also allows us to further ramp up our onboarding and curation services. The Pizzabot you know and love also consumes more and more HP every day which has to come from our curation account. Not only this, but you will farm your share of the daily $PIZZA rewards pool!


You can also check out the HIVE.PIZZA website here.
Buy $PIZZA
Leodex
Tribadex
Hive-Engine

Join the Discord and $PIZZA NATION

Join our curation trail here
Vote for us as Hive-Engine witness here
Vote for us as HIVE WITNESS HERE


THGaming Official Social Media Links
🔹 THGaming Discord
🔸 THGgaming Instagram
🔹 Youtube : @jim-crypto
---
@raymondspeaks - @brofund - @brofi Links
THE MANCAVE DISCORD
Make sure to also give our TWITTER a follow
---
PIMP Front End
PIMP - @enginewitty
The Alliance Discord
---
Pimp Your Post Thursday PYPT - @shadowspub
Join The Conversation in discord
---
Join 1UP.ZONE to blog about play2earn gaming
Join the conversation in Discord with all the 1UP Curators


---
A personal note- I have a loan with The Bank of Neoxian Blockchain Contract Here & I recommend them for any crypto lending needs.
(wait 1 week, bank is closed temporarily)
Join The Conversation & Jinx Game
Join The City of Neoxian chat here
Blog from The Cities Front End
Join The City of Neoxian front end here
 


Earn a 16% APR on HIVE POWER and Support LeoInfra's Onboarding Efforts by Delegating HP to @leo.voter (Currently at 2M HP). We Use this to Claim Accounts and Delegate RCs to Newly Onboarded Users + Daily LEO Payouts to Delegators
---
Visit CineTV
Join CineTV Discord Chat
---
Play Muterra
Join Muterra Discord
---
Join Hash Kings Discord Chat
Play Hash Kings
---
Play Dcrops
Join Dcrops Discord
---
Visit WEED cash Network Front End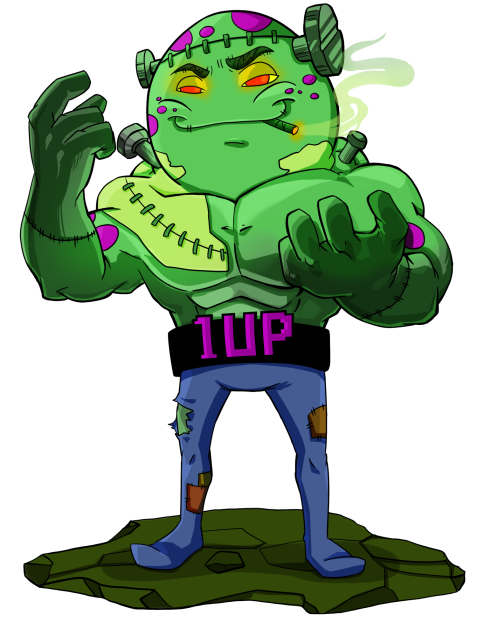 ---
Check out my videos on 3Speak?
▶️ 3Speak
---
---