Some Cannabis I am growing
The Cannabis I'm growing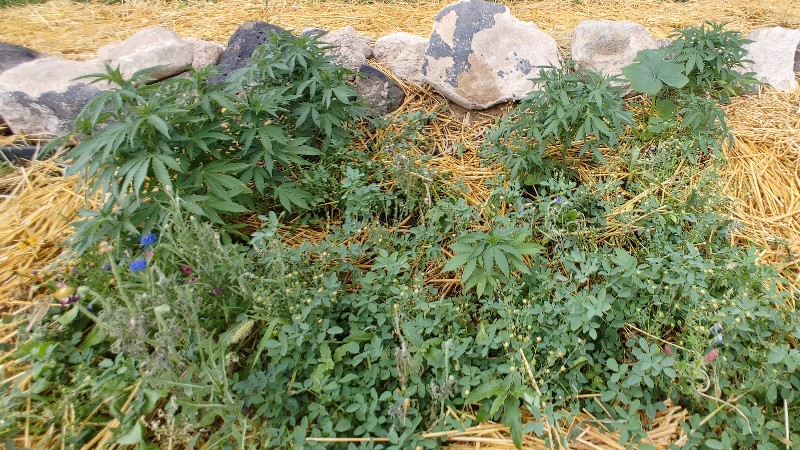 ---
Recently, I was diagnosed with Complex PTSD stemming from childhood traumas involving being an orphan of a corrupt Las Vegas Cop.
Growing Cannabis, maintaining a garden and caretaking animals (and humans), is a big part of how I calm my mind and typically a great way for me to not get caught up in highly complex thought patterns.
I am growing some plants at this farm I built. While I am a few plants over the recreational limit, I will be getting a medical card for cannabis next week that will allow me to continue to grow the plants I have growing here.
"Here" is just outside of Las Vegas, NV. Currently, we are a few days away from summer and already we are experiencing a heatwave of record proportions. This week we have been having daytime highs of 115° F + with humidity around 5%.
A Little patch of cannabis
This patch of cannabis just popped in some rocks and clay soil. I had no idea where these came from but I'm rolling with it. They all showed female parts just before summer is starting here. Over the past few months, I have been top dressing the area with random composts(full of earthworms of course) and soils. Eventually, wild flowers were planted, as well as some cantaloupe, in the area. The cantaloupe isn't growing too well in the sun here though.
Luckily, these plants did not start budding and had a seamless transition into the vegetative cycle of the plant/year.
They seem to be sativa dom hybrids with a faint cheesy smell. Considering they started in compact clay soil, they are doing better than expected and starting to get comfortable in the top dressings I made here.
The center piece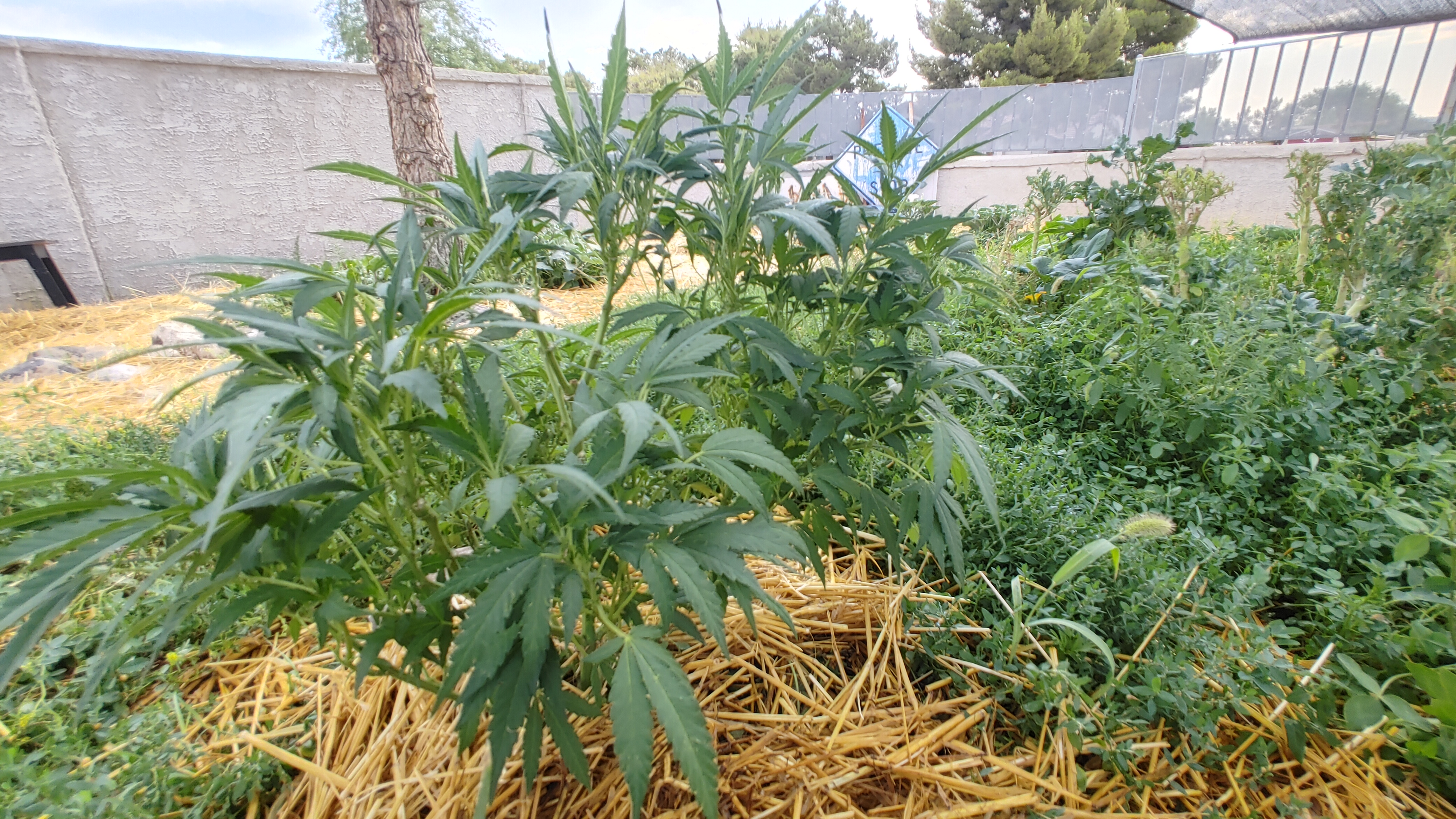 I just did a post on this plant and how I trimmed it.
This plant started growing in the winter and then began budding in spring. Unfortunately, it couldn't finish budding so I trimmed off all the old buds and funky leaves.
It's funny but this plant is growing exactly in the middle of your main growing patch and not intentionally, at least on my part.
A random purple kush plant we harvested and allowed for it to come back.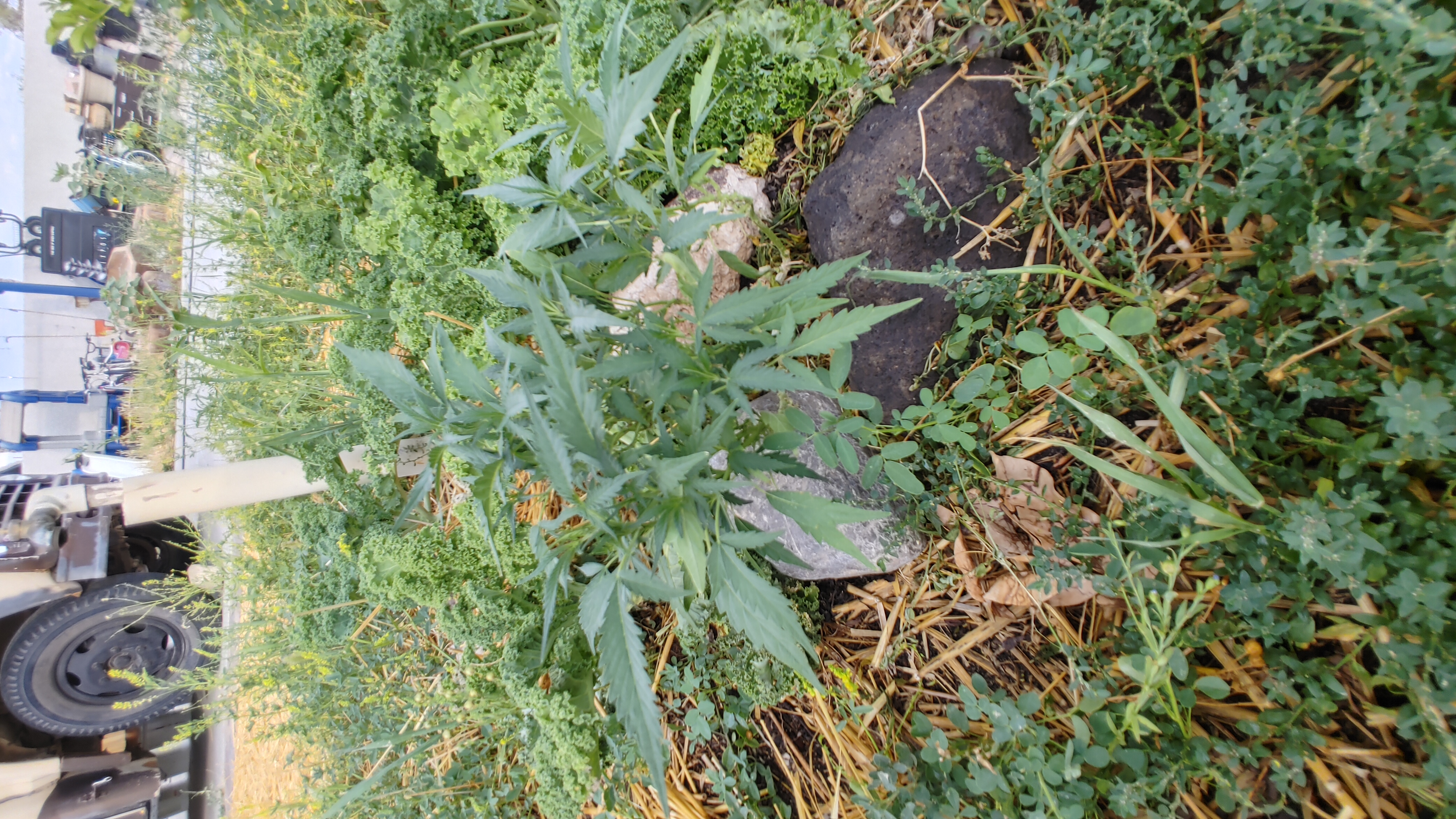 This plant was a kushy plant that actually did finish. It wasn't anything to brag about but still was a cool harvest. It was just not an ideal time of year for it to bud( lack of light and freezing temps.
I'm glad this purple plant came back to life and i'm given the chance to grow her right!
A few of the Purple Hazes and Purple Tears F3 breed by Dirt Farmers Genetics in one gallon fabric pots using super soil from Buildasoil version 3.0.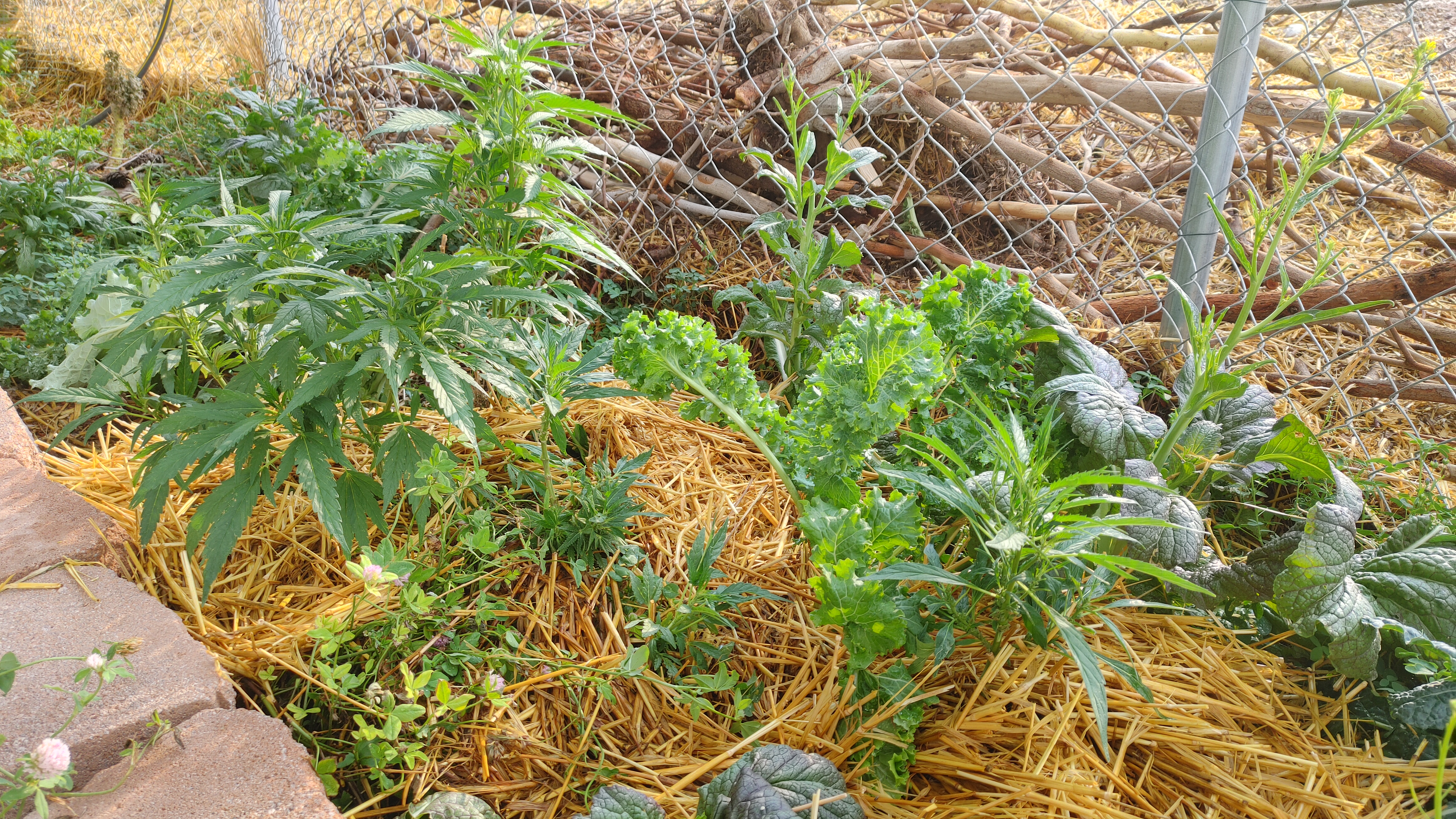 Mostly due to financial constraints and prioritization of money towards other aspects of the project here, I have yet to transplant these girls. They are growing fine for now and I will give away a couple of these and probably just transplant the rest straight into the ground. I just haven't been too worried about it.
The purple hazes are growing great!
The Purple Tears F3 is just now bouncing back from going hard into flower. I just trimmed the old flower parts off and hopefully they will go into a vegetative state as hard as they went into flower. They are a strong indica and it's growing a bit short and stocky.
---
My personal Instagram
https://www.instagram.com/taelorkahrs
dynamicsteemians discord
https://discord.gg/ufEcCJBU3K
---
---