Practicing taking a soil sample, dilution process, preparing slides and focusing the microscope

Things are picking up for me as far as soil school goes. After going full ham for the Foundation courses by completing them in 4 weeks with a 95% overall grade, I took the next 4 weeks to move from Boise, Idaho to Eugene, Oregon and helped build up my landlord/friend's property to be able to grow a garden and stabilize the hillside suffering from erosion.
---
But now it is time to get back to schooling. I have to admit that I struggling to focus after switching gears from school to moving. Slowly but surly I will get back on track. I will start school back up by learning how to use the microscope correctly and identifying aerobic and anaerobic organisms. After I complete 8 -one hour sessions successfully with my assigned mentor on how to use the microscope, I should have a certification to operate as lab tech analyzing soil samples for others and then I will start gathering materials for the composting part of the program.
We are given the opportunity to practice and complete each of the 8 microscope sessions before we make first contact with our soil food web mentor. A couple of days ago I practiced session 1, https://ecency.com/hive-196387/@dynamicgreentk/the-start-of-microscope-class. Today I will start session 2. To be honest there was 2-3 hours of videos I had to re-watch as well as materials that I went over in manuals. The videos and material I had to review from the Foundation Courses is so thorough and well put together that it will be hard to fail if you watch each one more than once. Today I will be practicing the hands on aspect of session 2 now that I have reviewed all necessary videos and manuals.
---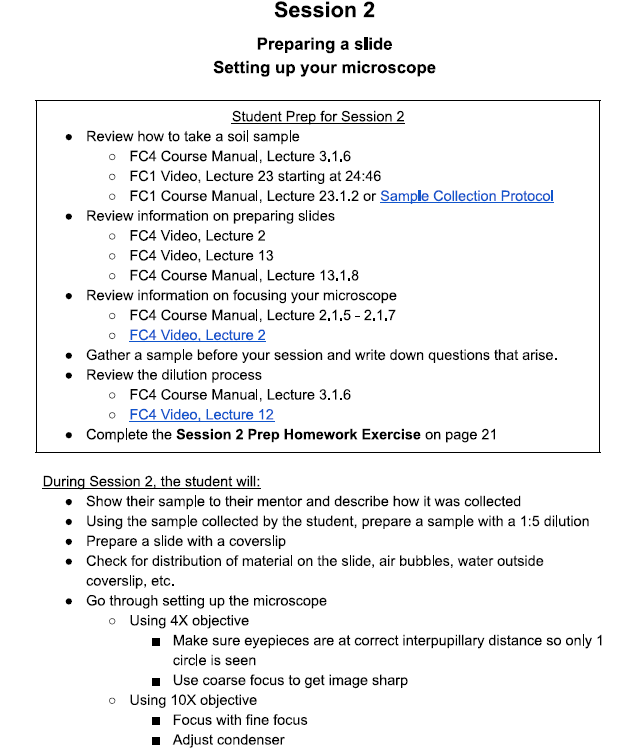 ---
Practice for Microscope Session 2:
Prepare Sample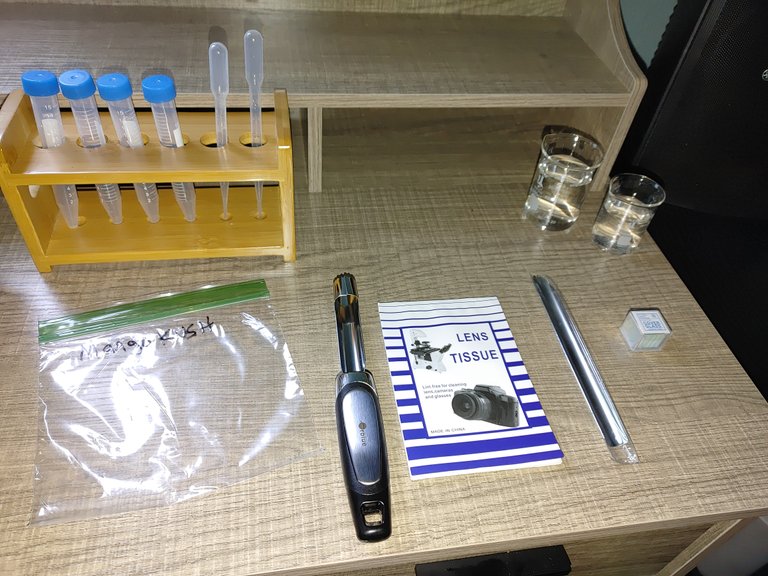 Describe how the sample was gathered/mixed.

Taken from three areas around a 50 Gallon pot that contains a cannabis plant. Approximately 6-8 inches from the plant stalk.

Plant was just planted a week ago
Container has "Super Soil" soil and compost that has been tested by Earthfort before buying.
Clover is just now sprouting in pot
Local Earthworms were also added a week ago.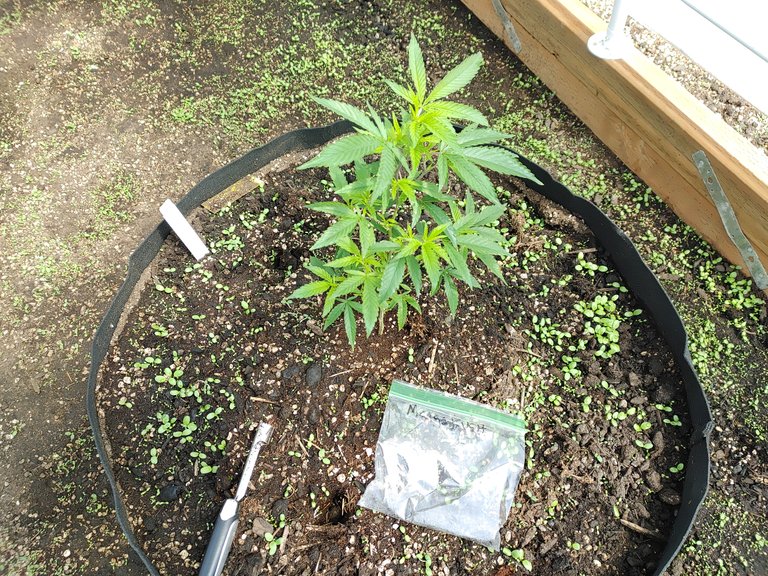 Used an apple corer to collect a sample from each of the areas and combined in a sandwich bag for a representative sample.

Labeled bag with sharpie

Describe how much sample material is used.
22 grams
Describe and perform dilutions.
Added 1 ml of soil to test tube and then added 4 mls of water to test tube. For thirty seconds I shaked test tube, I went from 9 o'clock to 12 o'clock direction with my arm when shaking.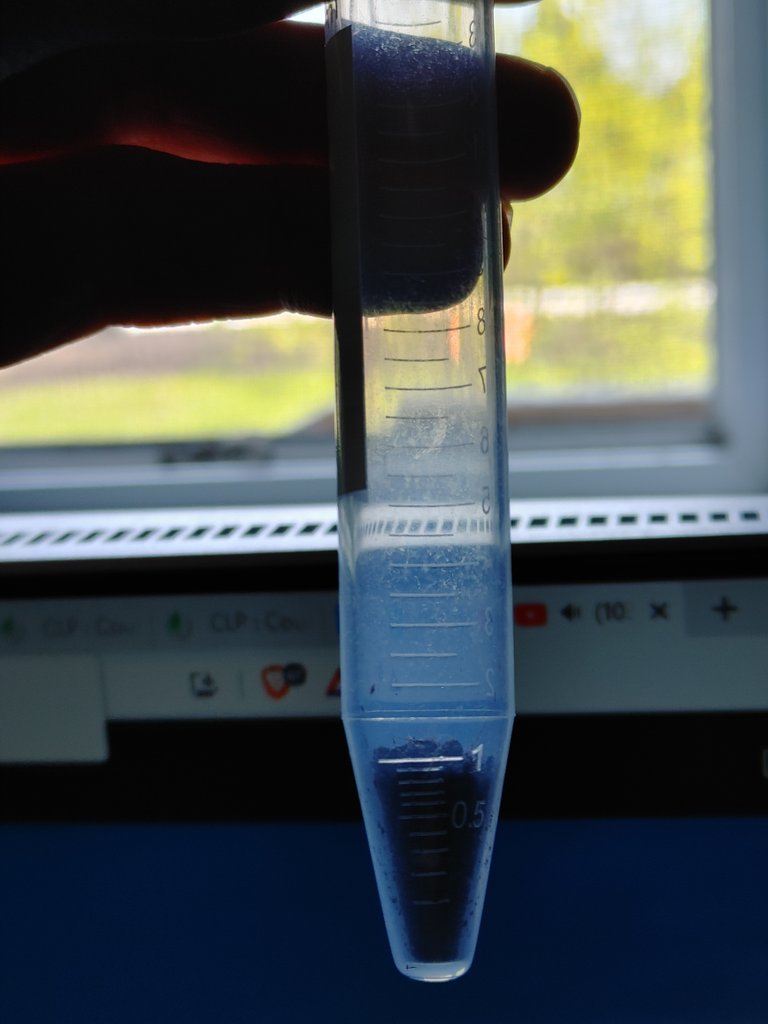 Apply 1-2 drops (take note) on the slide; spread drop with the coverslip.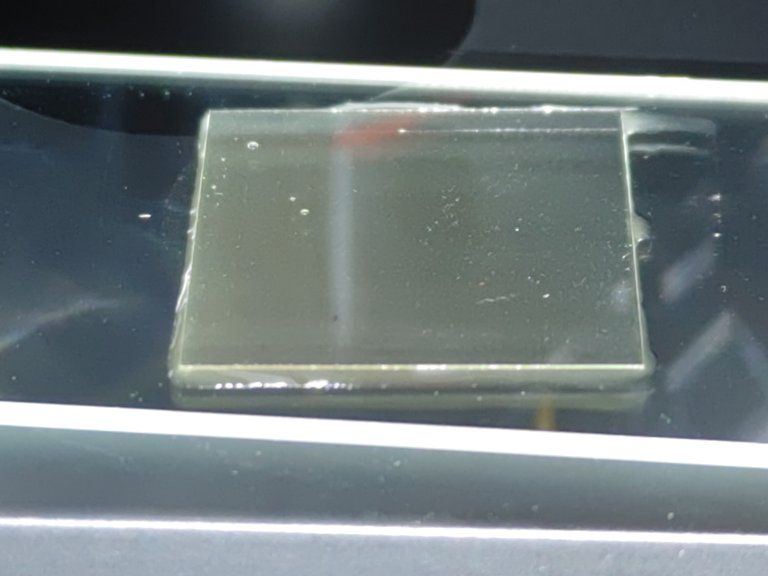 Adjust the microscope for the first time in the day.
Place sample on stage secured with stage-clip.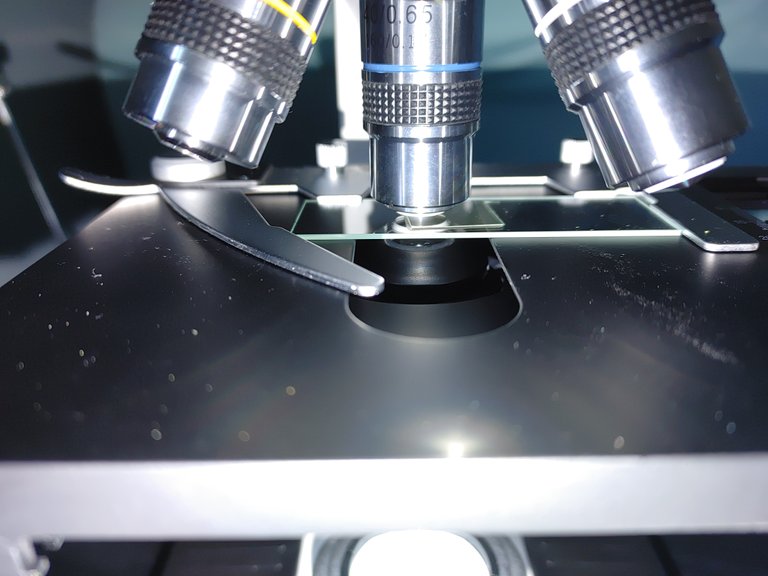 Turn on the light source, turn down intensity, initially.
Adjust the distance between the eyepieces until only one circle of light in FOV.

Dial-in 4X Objective and raise the stage to the highest setting.
View through the Eyepiece and bring the sample into focus with the Coarse Focus Knob (moving the stage down).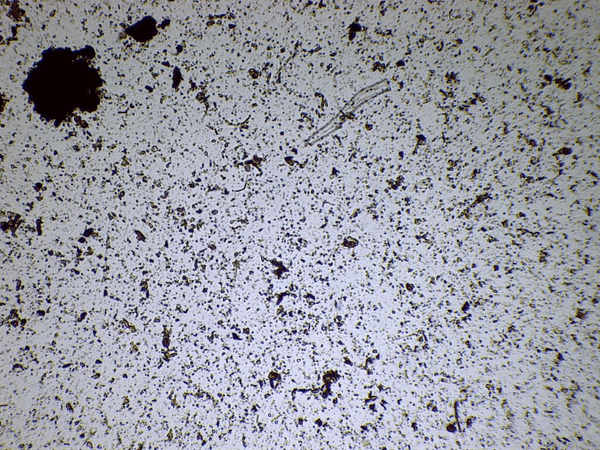 Dial-in 10X Objective and focus on the sample with the Fine Focus Knob.

At 10X, focus light through the Condenser on the sample using the edge of a piece of paper across the light source as outlined in the FC Course Manual. The edge of the paper should be in sharp focus and find the middle of the blue-red shift. Adjust the Iris Diaphragm for shadowing as outlined in the FC Course Manual.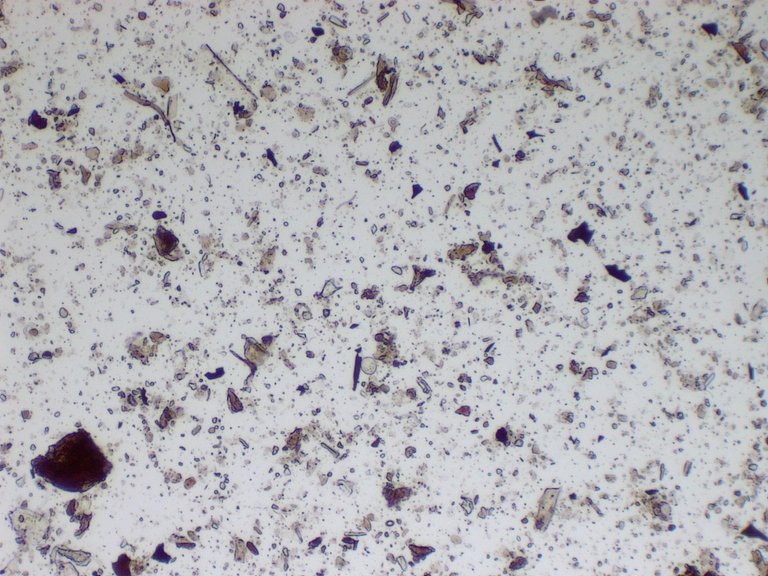 Dial-in 40X Objective and focus using the Fine Focus Knob.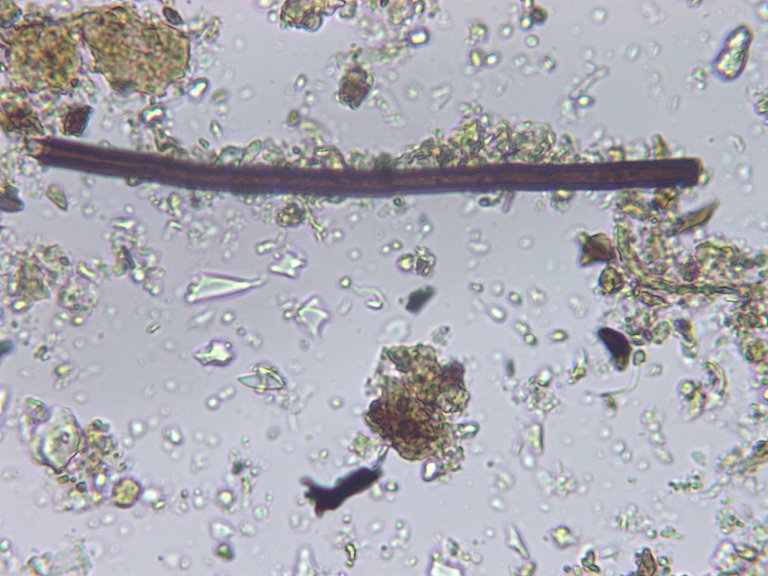 This is all just practice. I feel better about the process now and feel ready to make more samples and continue on to practice session 4 where I will be learning how to input data into the App that is for accessing microorganisms, SMApp.
I am thinking in a week I will make first contact with my Soil Food Web School Mentor, Wes.
---
---