Harvest Time! Compost Updates and Going Back To Work! 10-17-2022

Harvest Time!
---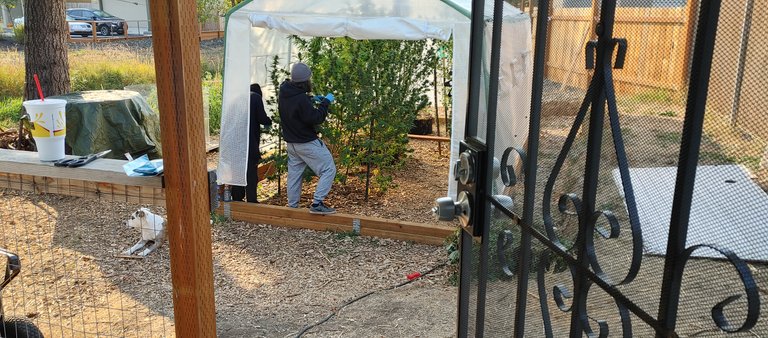 ---
---
Always goona love you Hive community!
---
@dandays you have been an incredible dude, union brother and all around friend. Thank you for the support and the 2am discord chats...😘 I am so over growing cannabis, food and even composting. Maybe it is because I am tired and mentally exhausted or maybe it is because it is winter and it is natural to start to rewind and reflect. I think it is because I need a community or someone to keep this desire for growing and composting going. I am doing this by myself and interestingly enough the Hive Blockchain Community, especially @jonyoudyer/ @canna-curate has been my biggest supporters. Thanks Acidyo and OCD, I would tag ya but I have a feeling you know when your name is mentioned on Hive. The support has been very encouraging!
Much love and thanks to everyone on Hive for the support!
---
Time to move forward with life
---
I better educated myself with farming this year with The Soil Food Web School, moved to Oregon and pulled off a full term outdoor cannabis crop here. My anxieties and overall mental state of being is so much better than while living in Las Vegas. I am even starting to get back to work in the entertainment business, I have some IATSE union work this week and a possible production manager-ish position next week for some big national tour company. I feel pretty good about it all.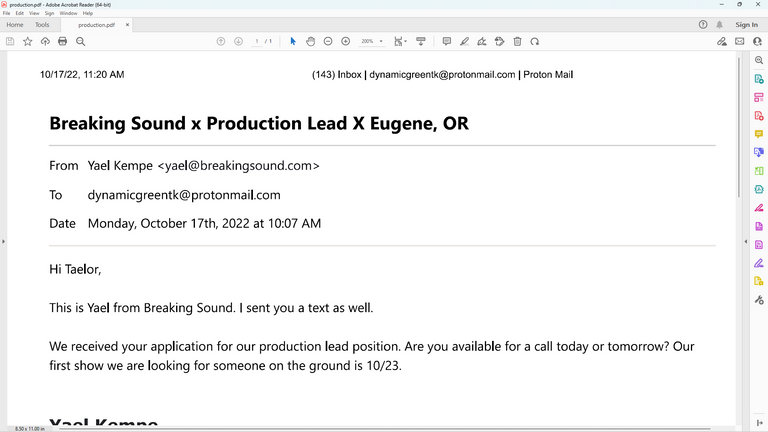 What I learned with The Soil Food Web School really helped me out a lot and I am very confident in my abilities to manage a living soil system now. I really do love growing and the soil food web science more than doing Entertainment Business stuff so at least I started a path towards that future with my current schooling.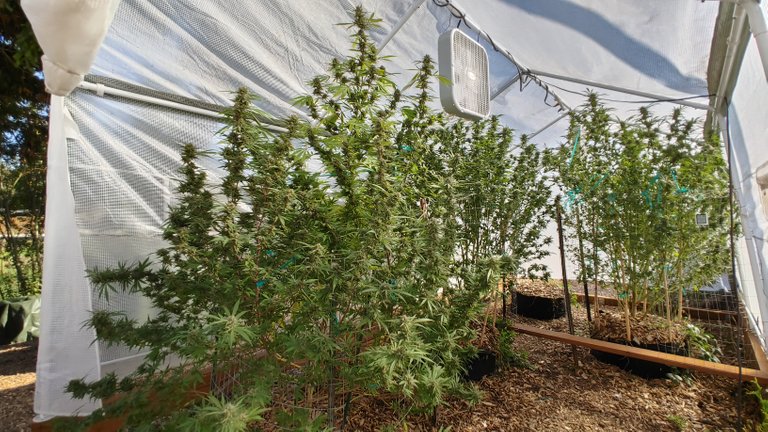 ---
Flow with whatever may happen, and let your mind be free: Stay centered by accepting whatever you are doing. This is the ultimate.
- Zhuangzi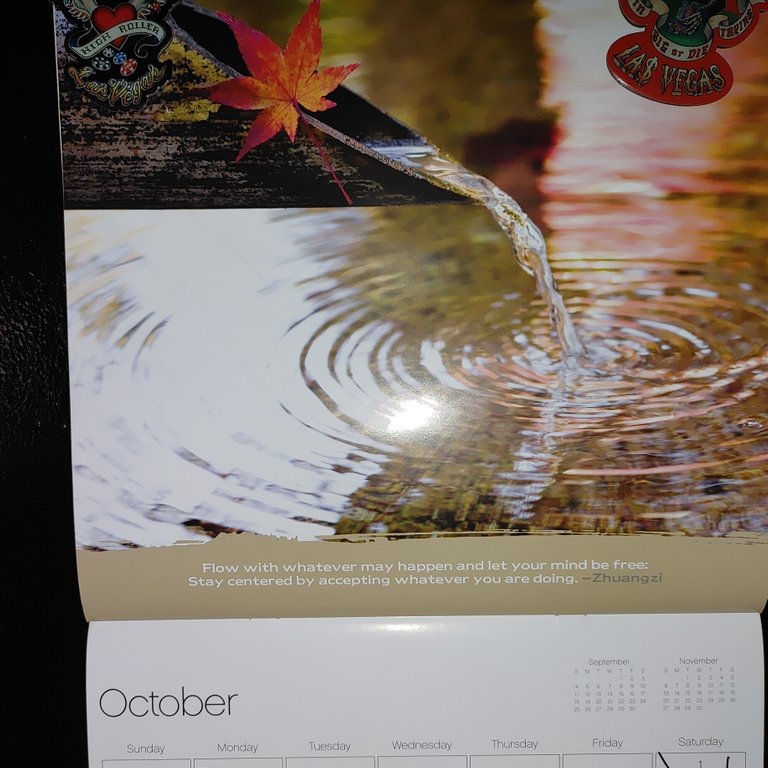 ---
Gotta love a good ole inspirational calendar on the refrigerator Just trying to stay focused on the objectives in front of me has helped things flow. Many times over the past month I have been close to freaking out but so far so good. I think this calendar quote has been a nice reminder to keep calm.
---
All the plants but one has been harvested
---
We have all but one of the cannabis plants harvested, The Gorilla Glue #4 forum cut is the last girl standing in the Greenhouse. For whatever reason this girl has been a difficult one to take photos of. Today was no exception as the days are cloudy now and we have 12+ days of rain ahead of us. The Gorilla Glue will be cut down before the rains.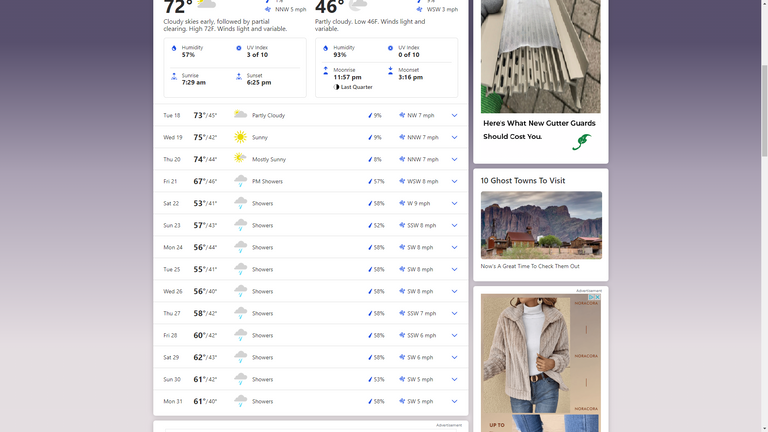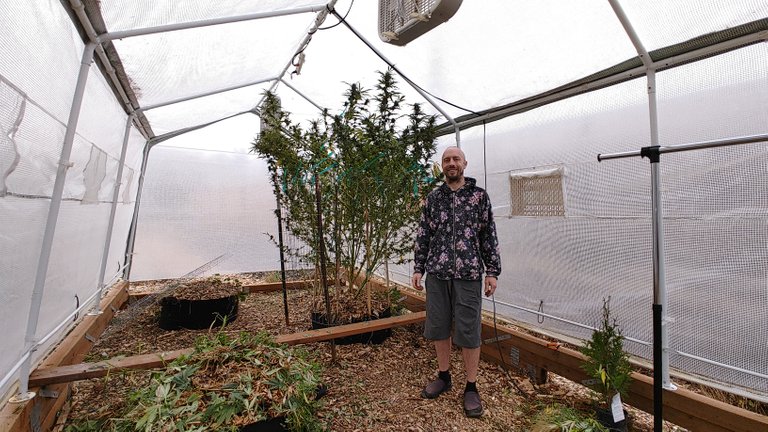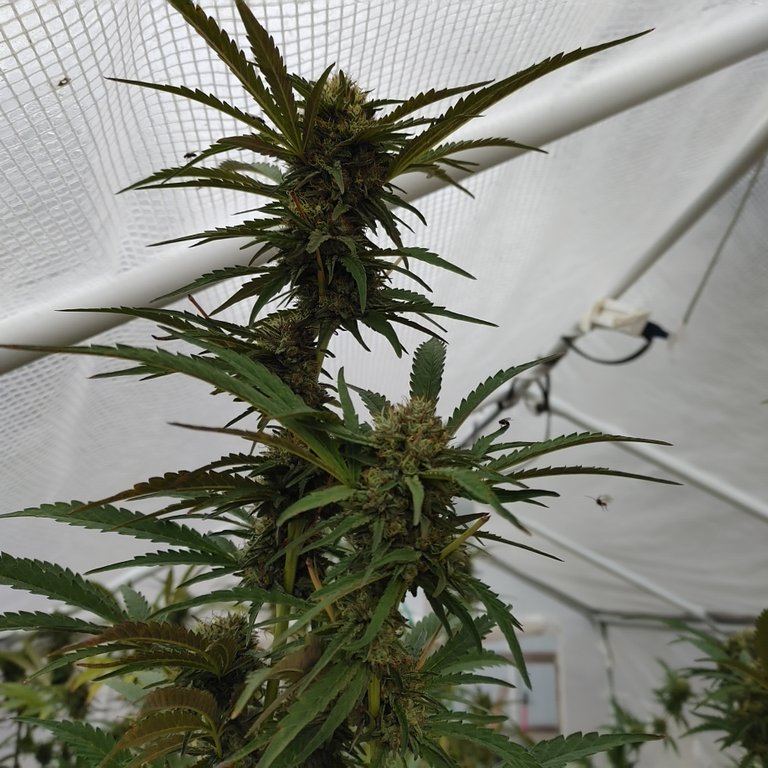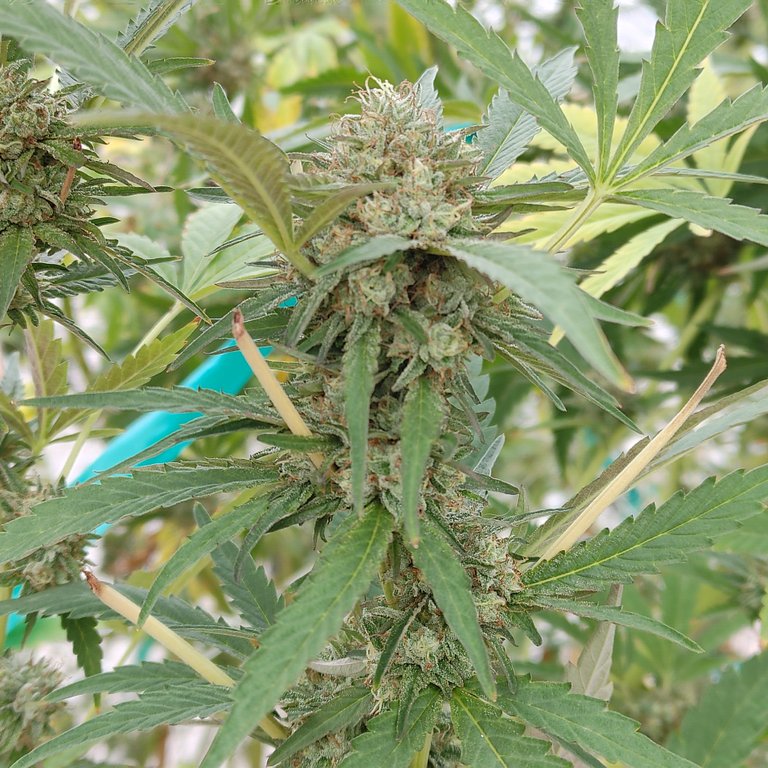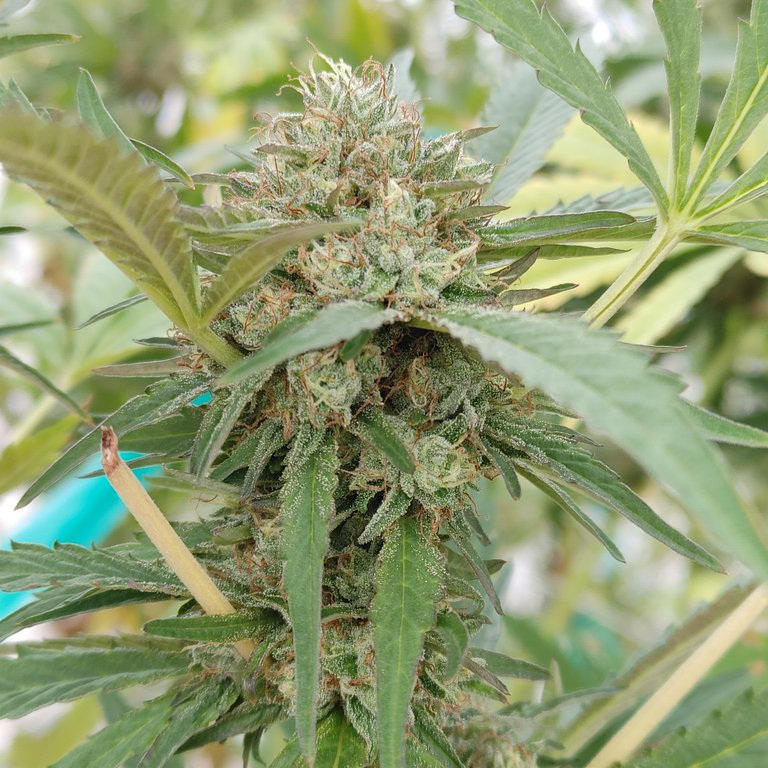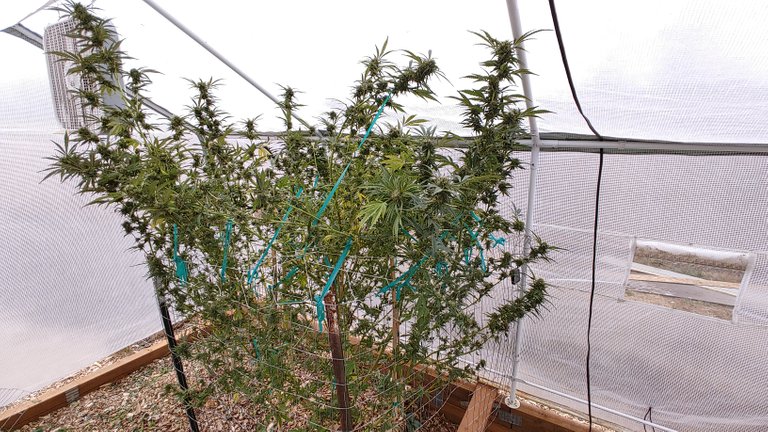 ---
---
The Thermophilic Compost Piles Are Maturing.
---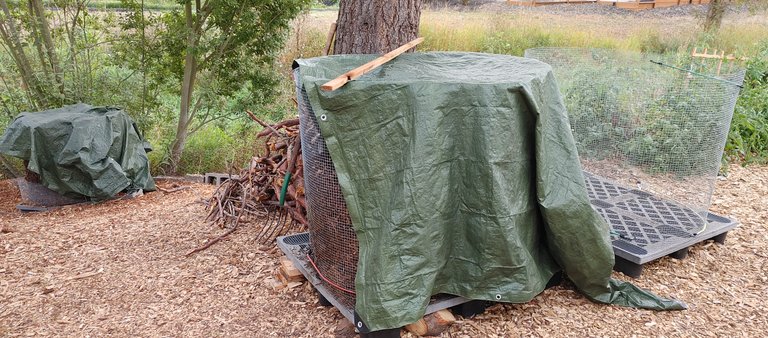 Currently, the temperatures in the hot middle of both the composts have lowered enough to have the compost piles be considered maturing. The maturation process will take 14-17 days before I can do some testing of these Compost piles to quantify the microorganisms. Hopefully, once this is accomplished for both compost piles I can obtain a compost certificate from the Soil School. However, I want to fine tune these piles and think they wouldn't be ideal by future expectations ie fungal diversity and more optimum temperatures while cooking.
These piles are number the way they are because I had a failed pile, CTP pile #1 back in April.
---
Thermophilic Compost pile # 2
---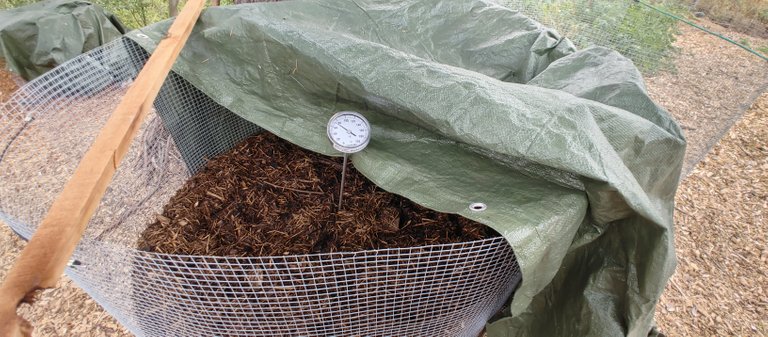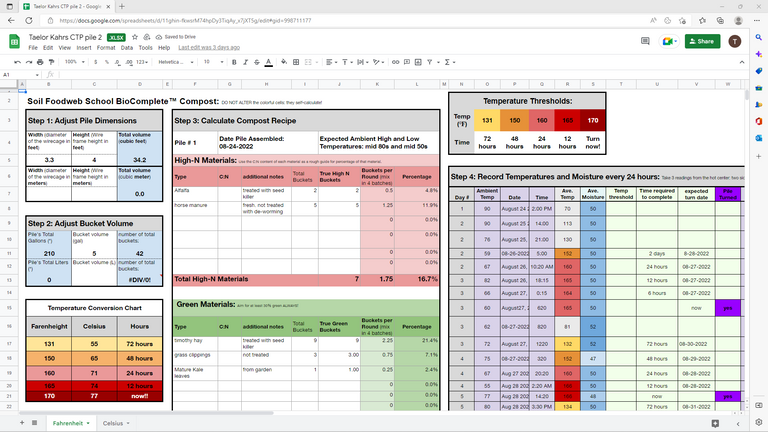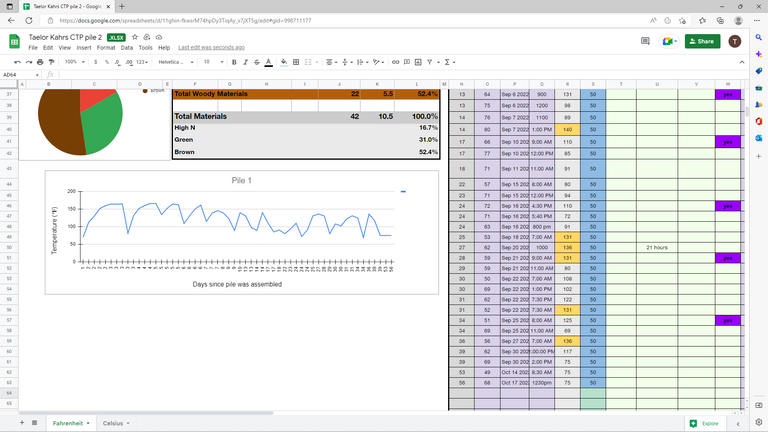 ---
Thermophilic Compost Pile # 3
---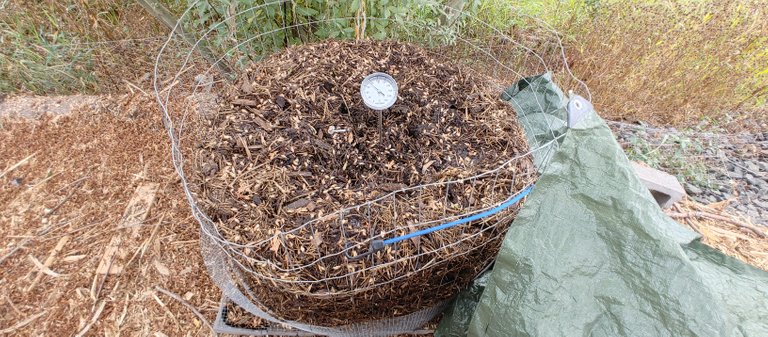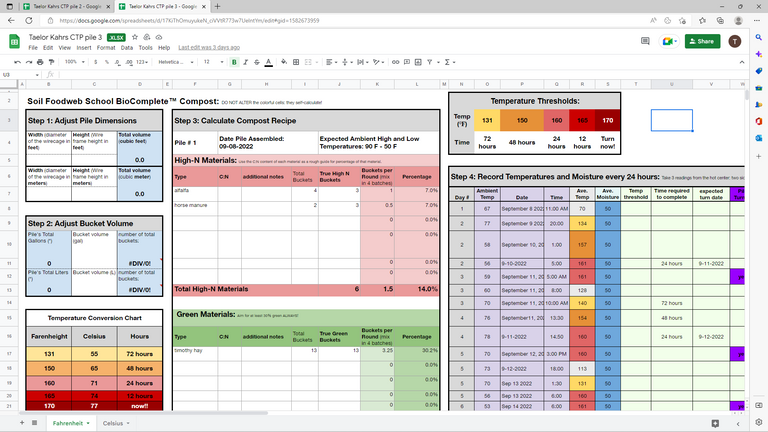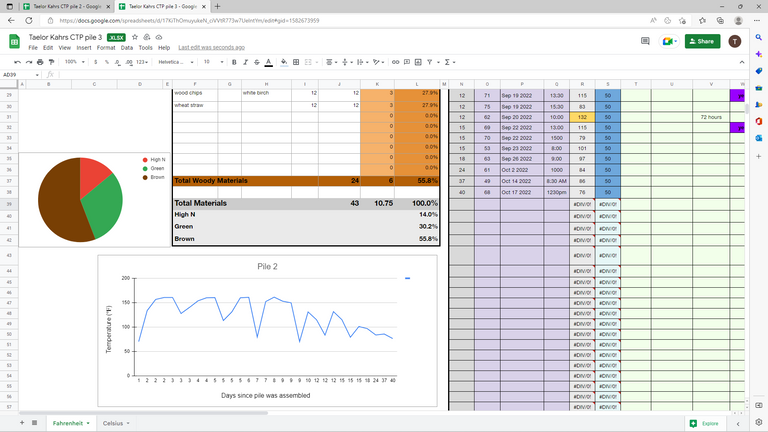 ---
The food plants are still growing out back
---
Our tomato plants, Kale and Shizo is growing still despite the lack of care from us. The upcoming cold temperatures and rains will ensure only the Kale remains until a frost. The Shizo is seeding out and we will harvest the seeds and leaves soon. Did you know that each dried leaf is 1 USD locally at the herb shop. Thankfully, the Doctor Zymes helped kill a lot of bugs and wash off the smoke/ash from these plants, THANKS again @jonyoudyer!
Shizo!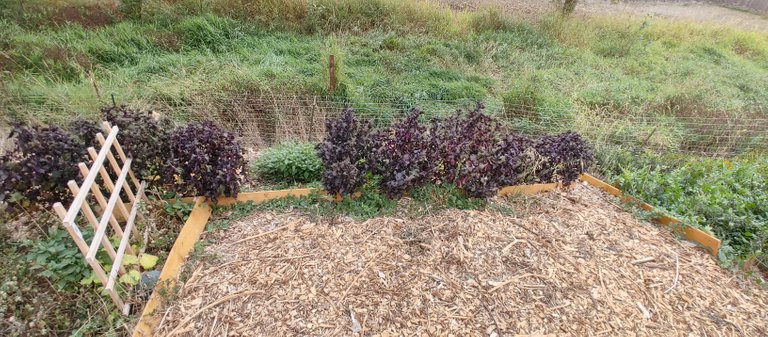 Tomatoes!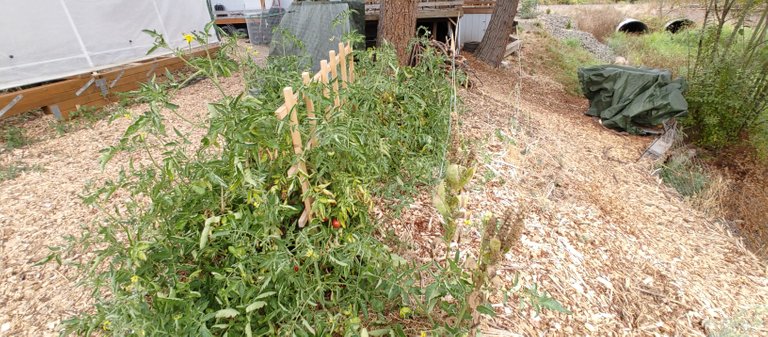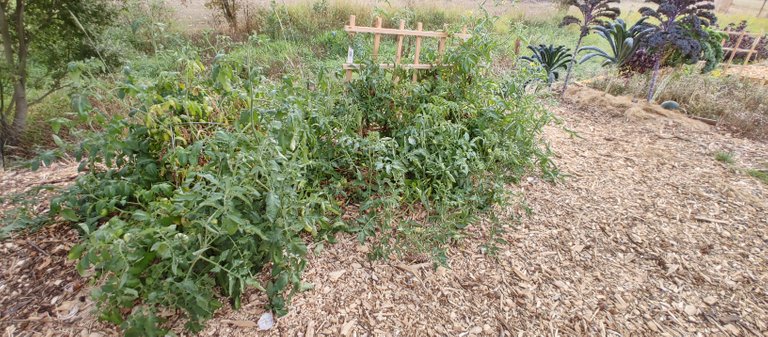 Kale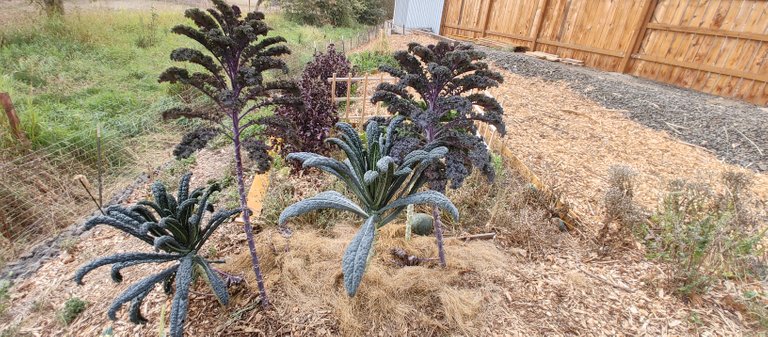 ---
---