Day Three For The Second Thermophilic Compost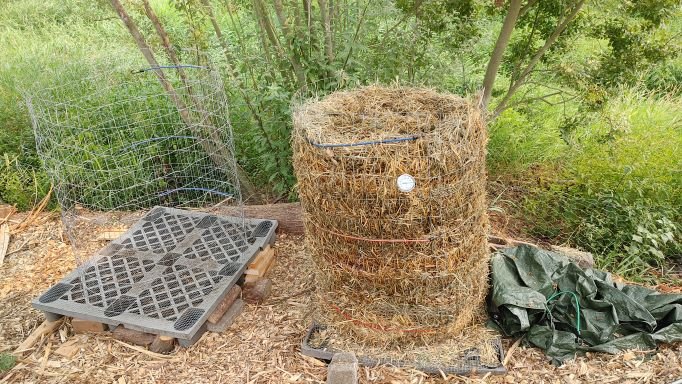 I woke up this morning around 1 am to check on the thermophilic compost and found it around 160 F. Since the area I am in, Eugene Oregon, is under an extreme fire watch and currently have ashes raining down on us; I decided to poke some chimneys to vent some hot air out. I told @mrprofessor that I am trying to avoid doing before the first turn but considering the circumstances, I went ahead poked some holes. The temperatures stabilized at 160 F and I was able to go back to bed feeling good that this pile will not get past 170 F towards 180 F where alcohols are produced and can ignite.
I woke up again around 5 am but for the day. I went out and checked the compost and the temperatures were still around 160 F. Phew! I will need to turn this compost tomorrow morning at 5 am though due to the temperature range.😑 So I setup the next pallet and wire cage for the compost for the early morning party.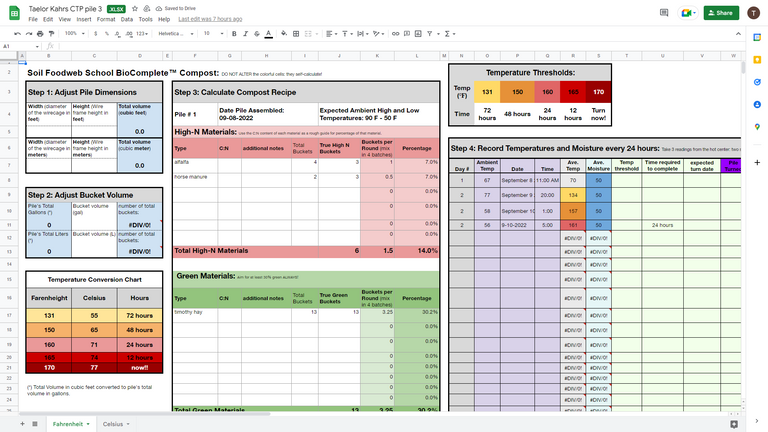 So far so good for this thermophilic compost pile. I need to successfully pull this thermophilic compost pile off to get a compost certificate with The Soil Food Web School. I need to successfully do two thermophilic compost in a row to get a compost certificate. I just recently turned the last compost pile one more time hopefully this morning. I ended up turning it SIX times total! Yikes! I had too much nitrogen in the pile and it was most likely from the horse manure. I still passed apparently with it but mostly had to turn so much because of moisture management. Each time the compost heats up moisture is moved around the pile or lost from heating.
I think it is ready to go through the maturation phase as it has been at 90 F all day. We will see what it looks like tomorrow.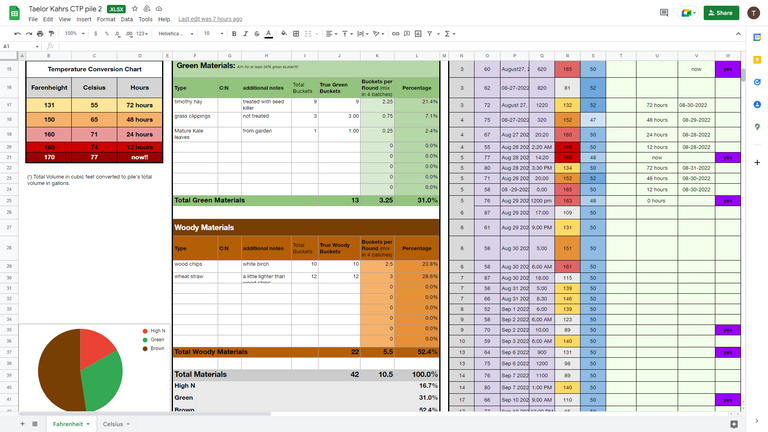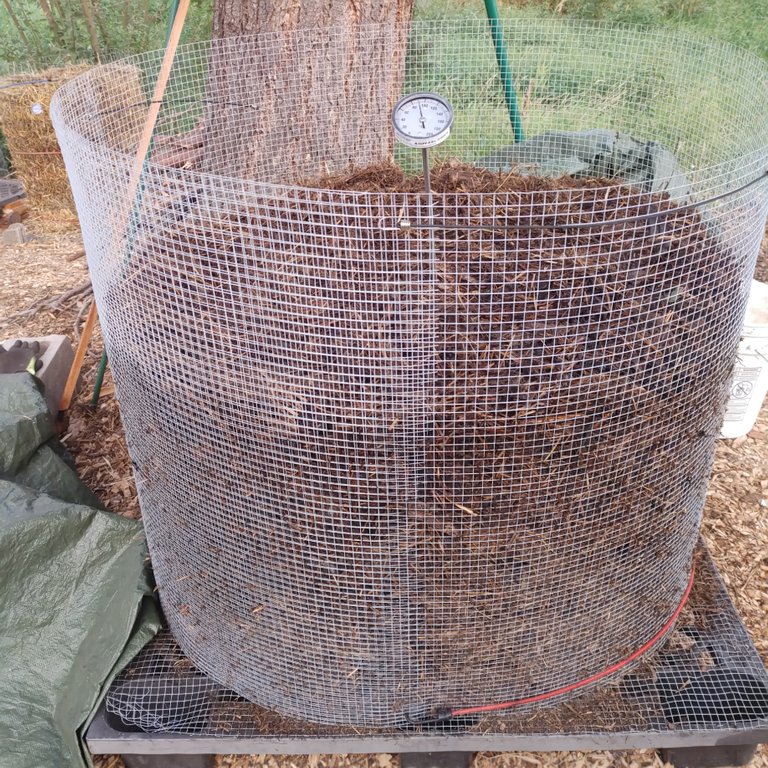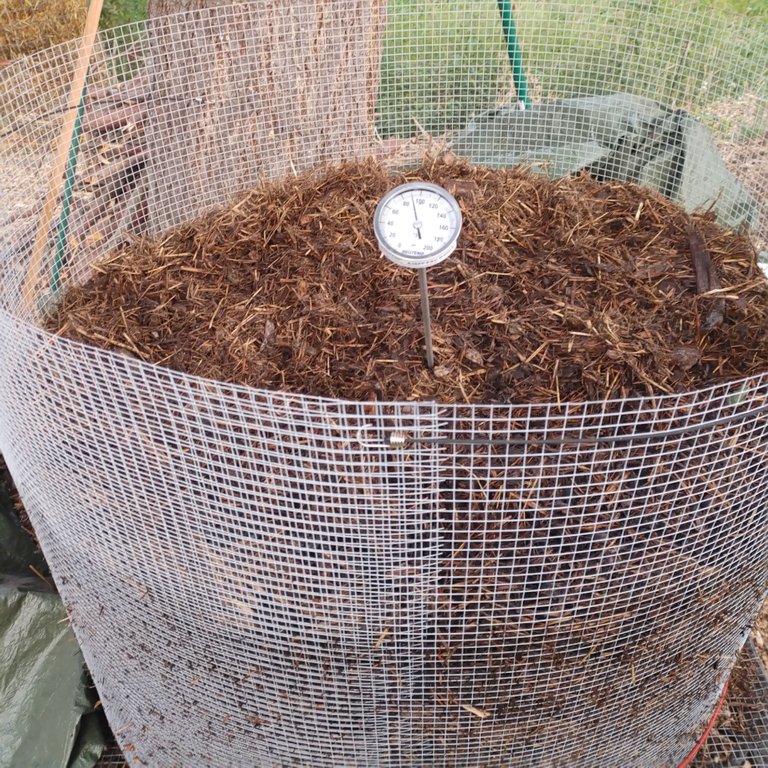 I had to do all of this in really smokey and ashy air from the Cedar Creek Fire. It is raining ashes and will be for one more day I guess. If anything the lack of Sun is helping keep the compost at a good moisture level!
But the ashes and lack of Sun is not that ideal for the girls in the greenhouse!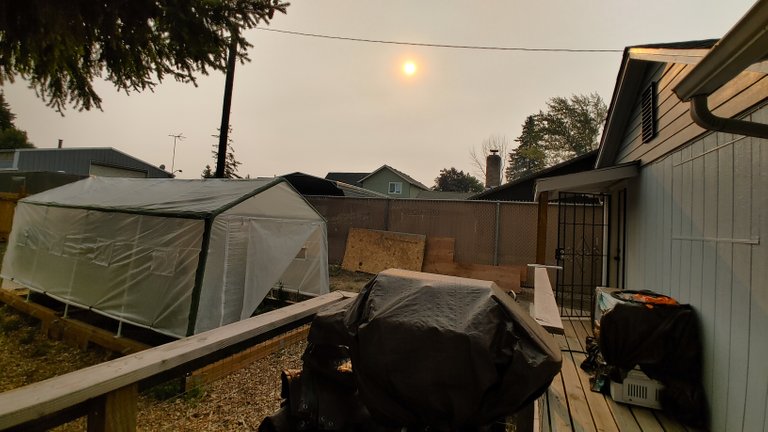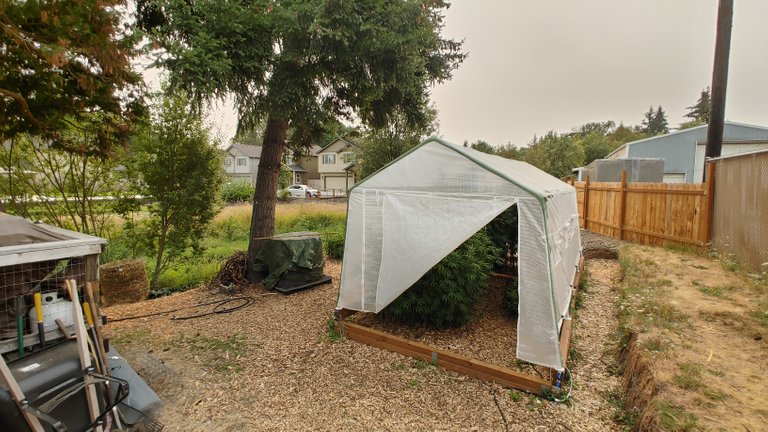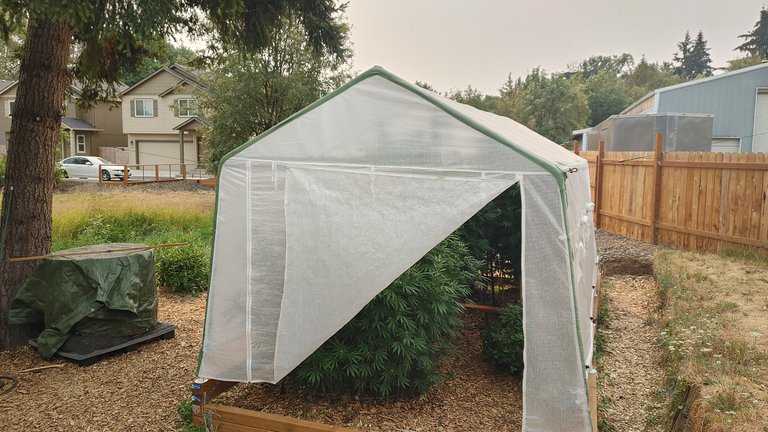 ---
---