Cannabis 7-1-22. Beneficial Bugs, Bamboo Stakes and Mycelium!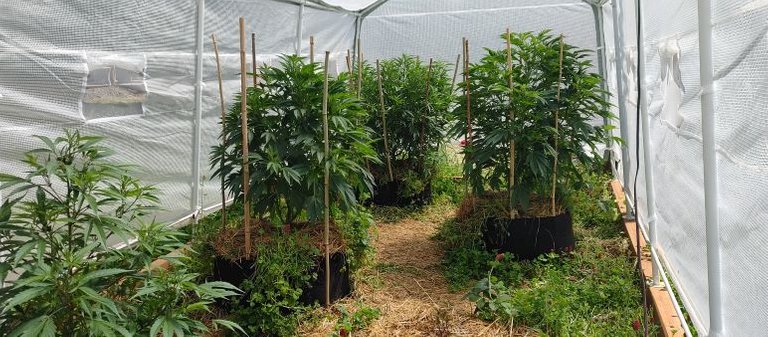 ---
Well, it has been an eventful week. I spent a full day making small batch compost extracts for soil drenches that were applied to the food crops. I got a bunch of beneficial bugs from natures good guys, https://www.naturesgoodguys.com/. They sent packages to wrong locations, sent some bugs that were dead (In which they made right with refunds and re-sent packages) and other things I'd rather not go into. Either way I got everything I ordered. Mostly mites for gnat control but we also got some bugs for caterpillar control, aphids and thrips.
Beneficial bugs that we ordered:
Hypoaspis miles - Stratiolaelaps scimitus - Predatory Mites

Target Pests: Fungus Gnat Larvae, Thrips, Sciarid Flies, Shore Flies, Root Aphids, Springtails, Root Mealybugs, Bulb Mites, Poultry Mites, Snake Mites.

Special Blend Predatory Mites - Triple Blend Predatory Mites
Attacks Several Species
of Pest Mites

Target Pests: Two Spotted Spider Mites, Broad Mites, Rust Mites, Russet Hemp Mites, Cyclamen Mites and Southern Red Mites and other species of mites

Trichogramma Eggs on Hanging Cards - Caterpillar & Moth Control

Target Pest: Attacks over 150 species of Caterpillars and Moths. Including: Web Worms, Loopers, Leaf Worms, Fruit Worms, Cut Worms, Boll Worms Army Worms, Tomato Worms, Corn Worms, Borers, Gypsy Moths, Codling Moths, Diamond Back Moths, Oriental Fruit Moths and more!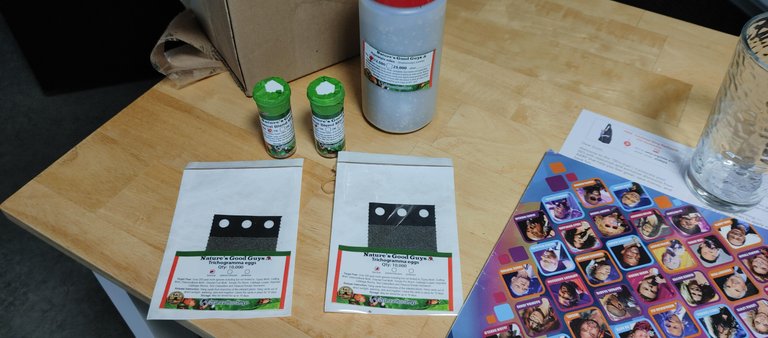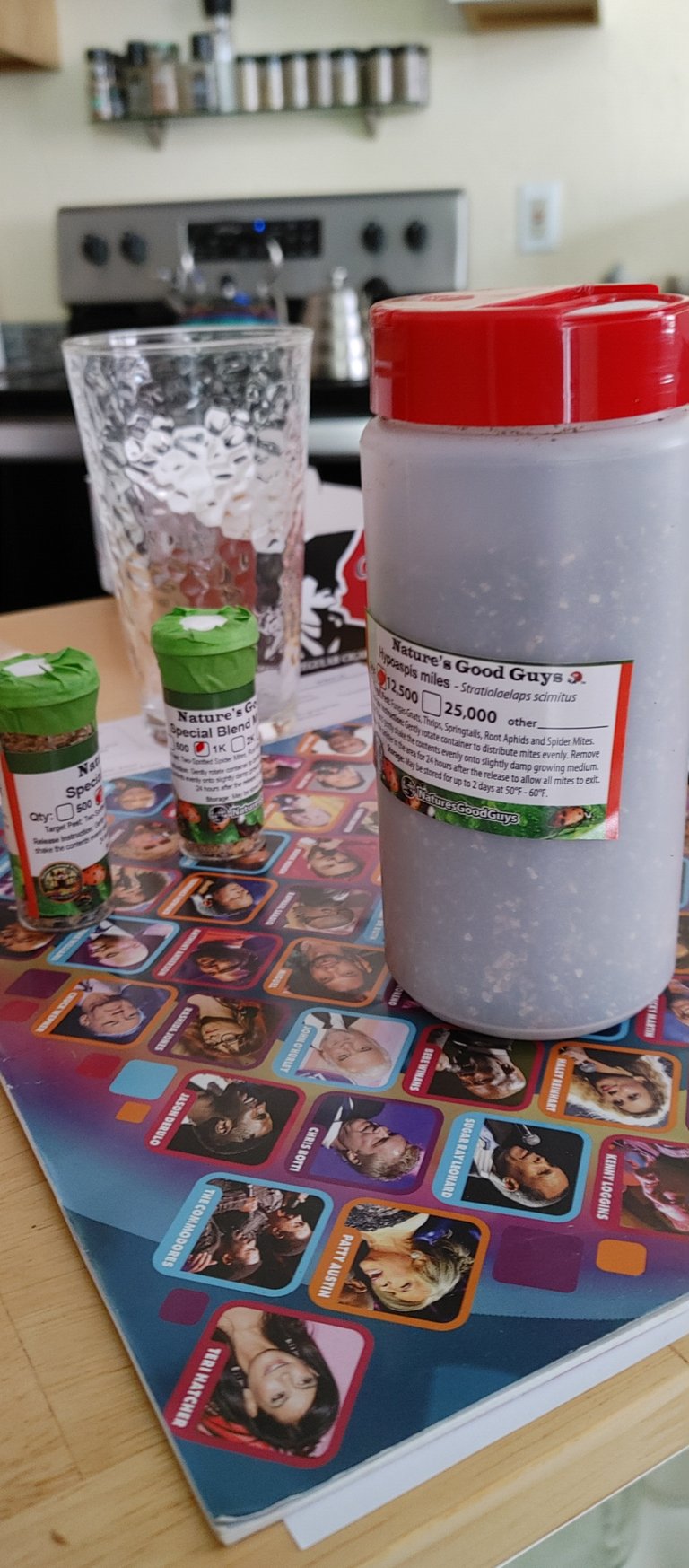 I recommend Arbico Organics for beneficial bugs however.
We also got some 5' Bamboo stakes from The Backyard Farmer store in Eugene. They were hand cut and $1 a piece! We also scored a 5 gallon bucket of their on-site local earthworm castings because I said I will test with a microscope for biological activity.
My buddy, whose garden this, wants to tie hemp string around these bamboo stakes for each cannabis plant a la tomato cage style. I am not excited about his vison of it but I can only suggest tying each main branch individually. I am just the microbe guy.
We also got Hb and Sc Nematodes to help further gnat control and other bugs Each Cannabis plant got the nematodes soil drenched in.
There are some baby trees being added to the Creek side of the house. I also trimmed up the backyard as well as implementing a 2-3x a week compost tea regimen. I see amazing results after each application, also since we had no sun during spring and the soil is new, we are playing catch up with our soil biology/plants. Some other little things happening and the next post I make about the cannabis here will include the food garden and new tree stuff.
Our fungal bio-mass has been lacking, so we got a bag of Mycelium for the cannabis plants. I broke off pieces of the Mycelliated grain bag and placed under the straw in the containers of each plant and around the bottom of each fabric pot.
Here are some close ups of the girls! They are still transitioning from flower to veg. Hopefully, by next week these girls will be in full on 7 fingered leaf veg mode. Right now most these girls are showing 3-4 fingered leaves. The Gorilla Glue is showing 5-6 fingers.
Mango Kush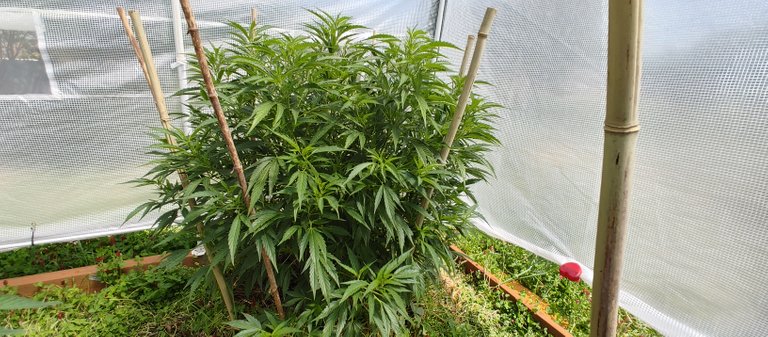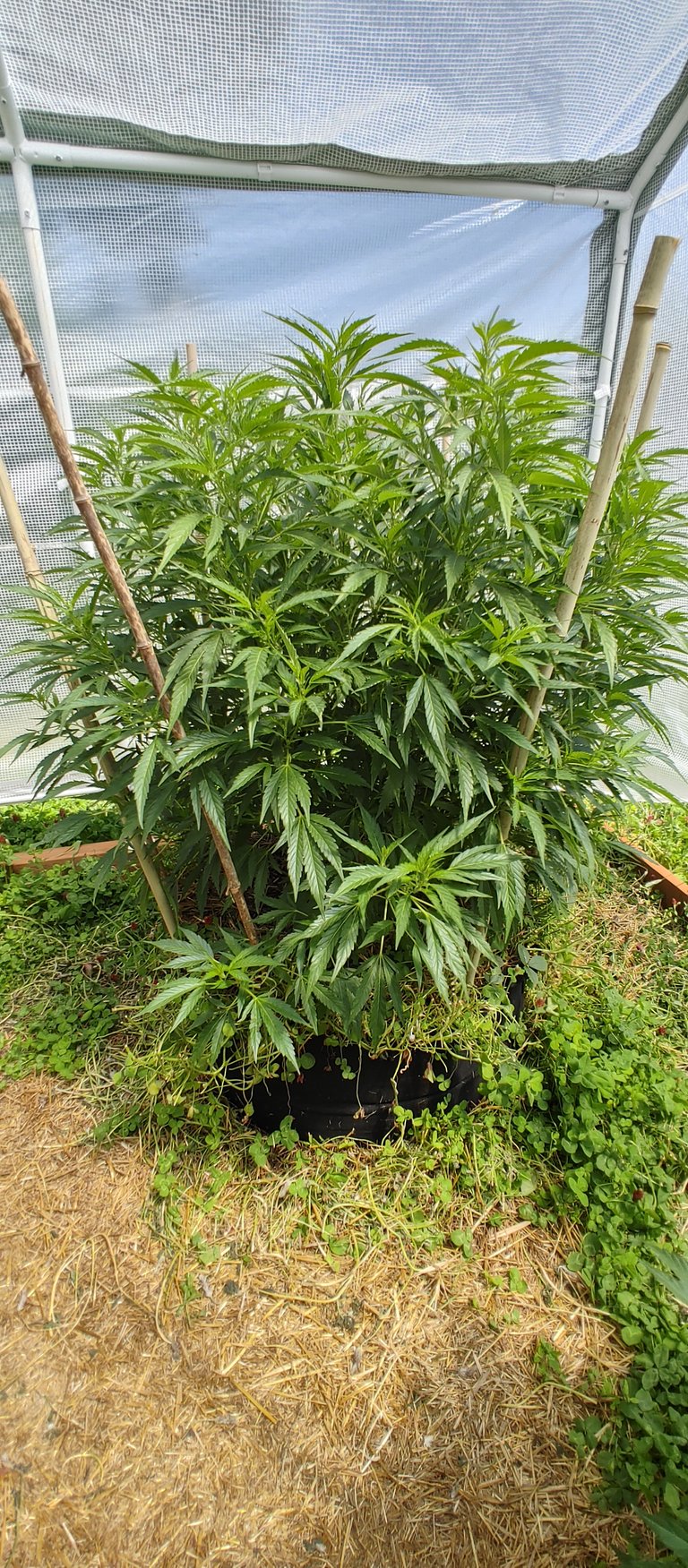 Gorilla Glue 4 Forum Cut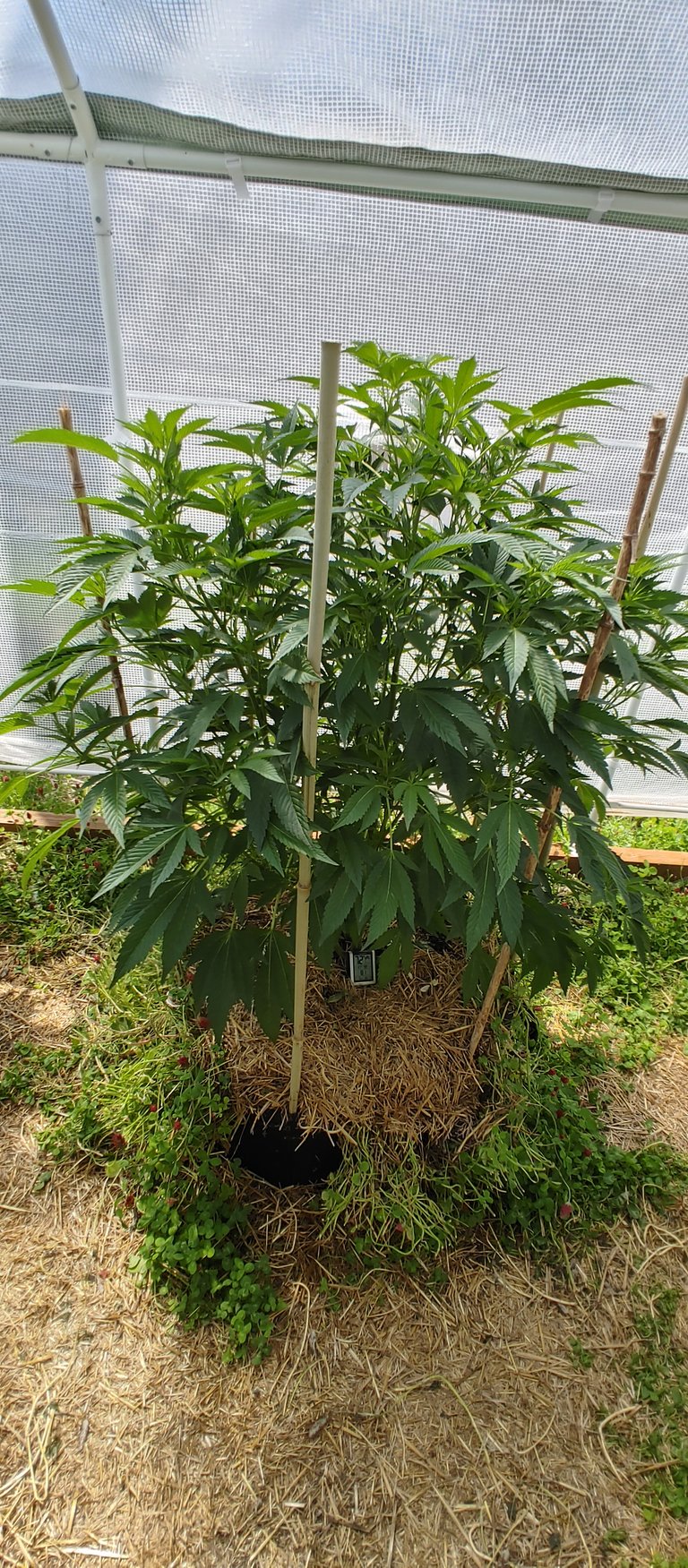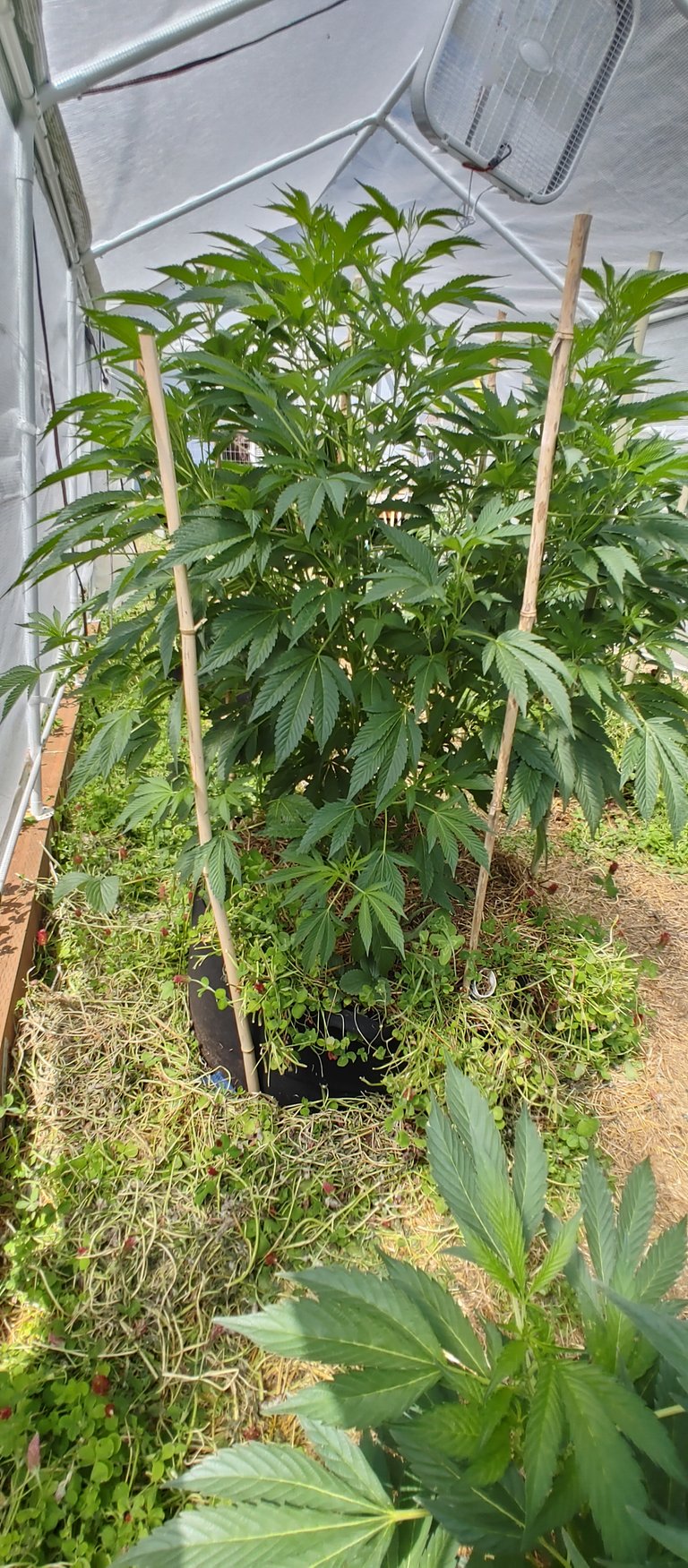 White Tahoe Cookies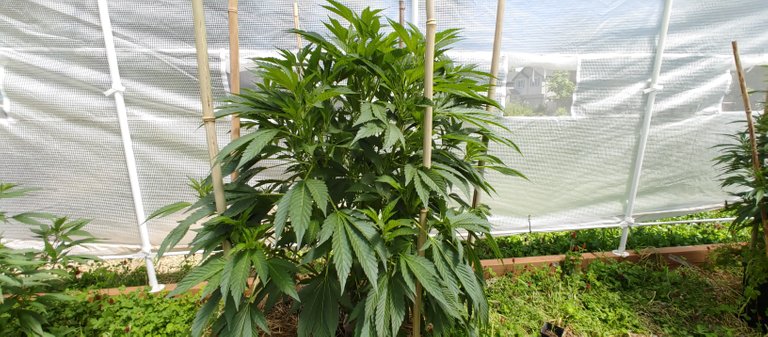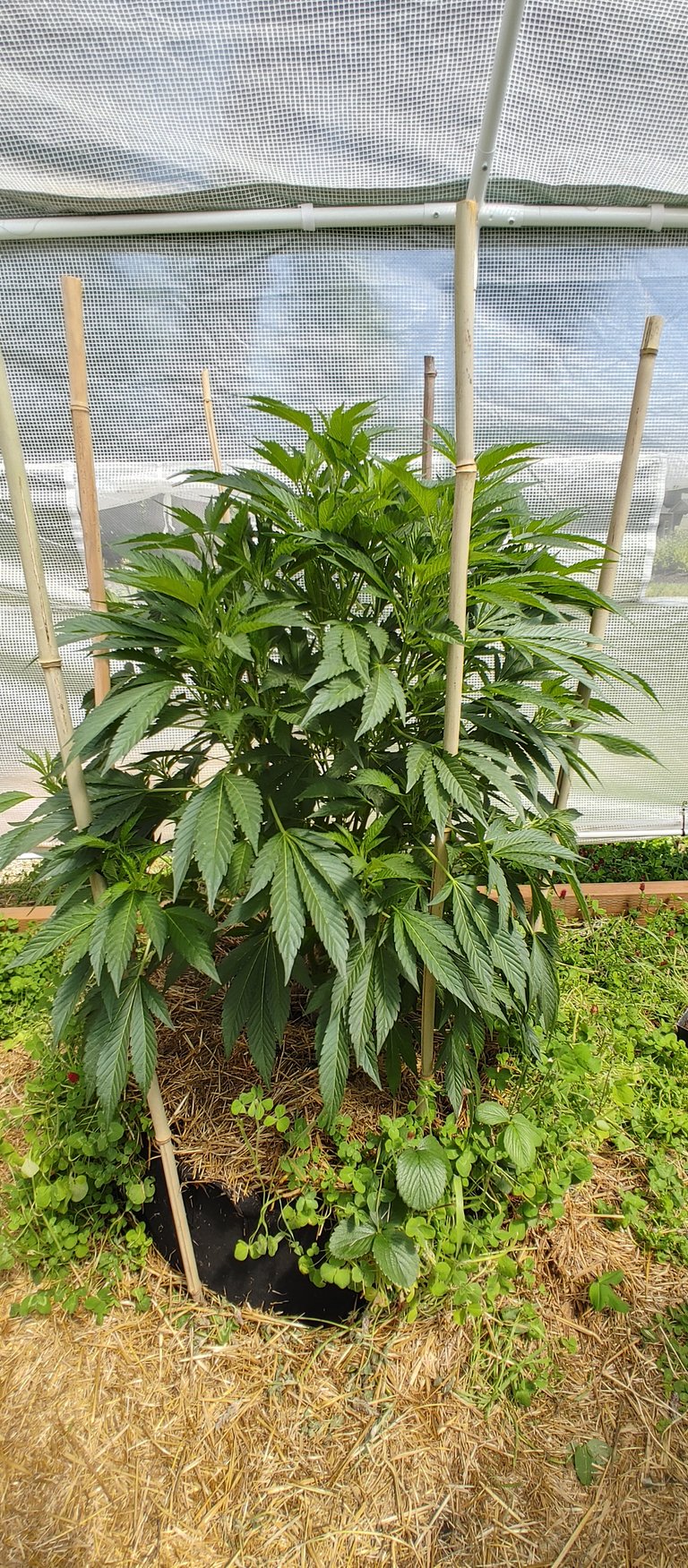 Mimosa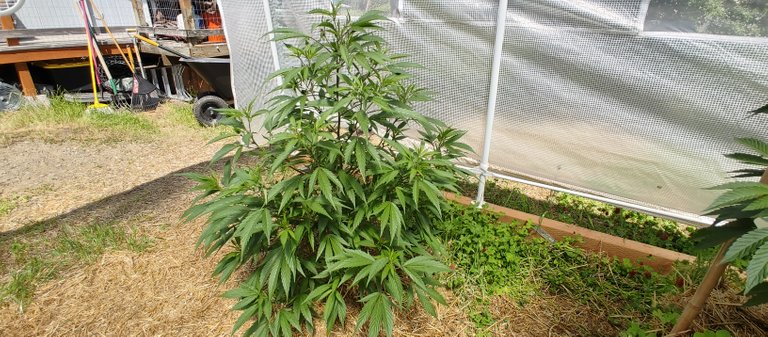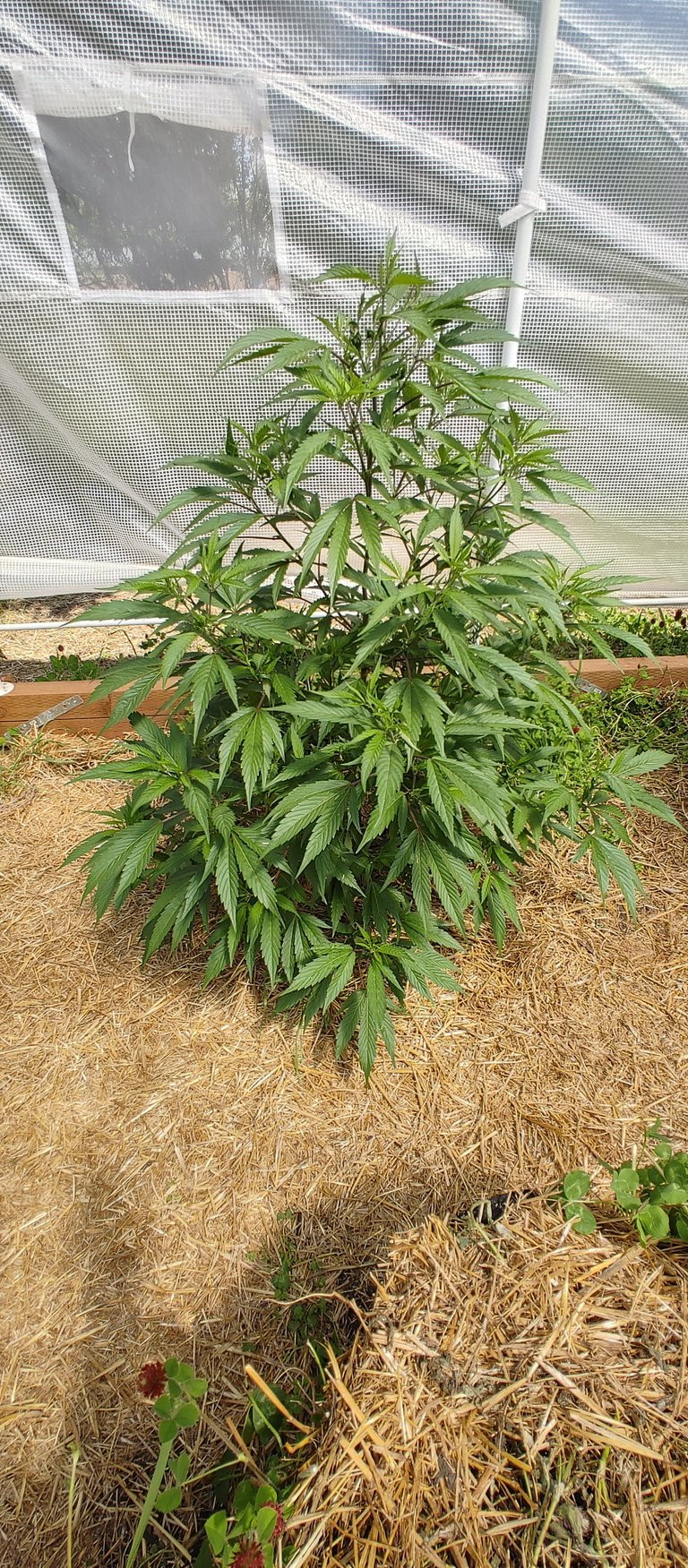 Girl Scout Cookies Forum Cut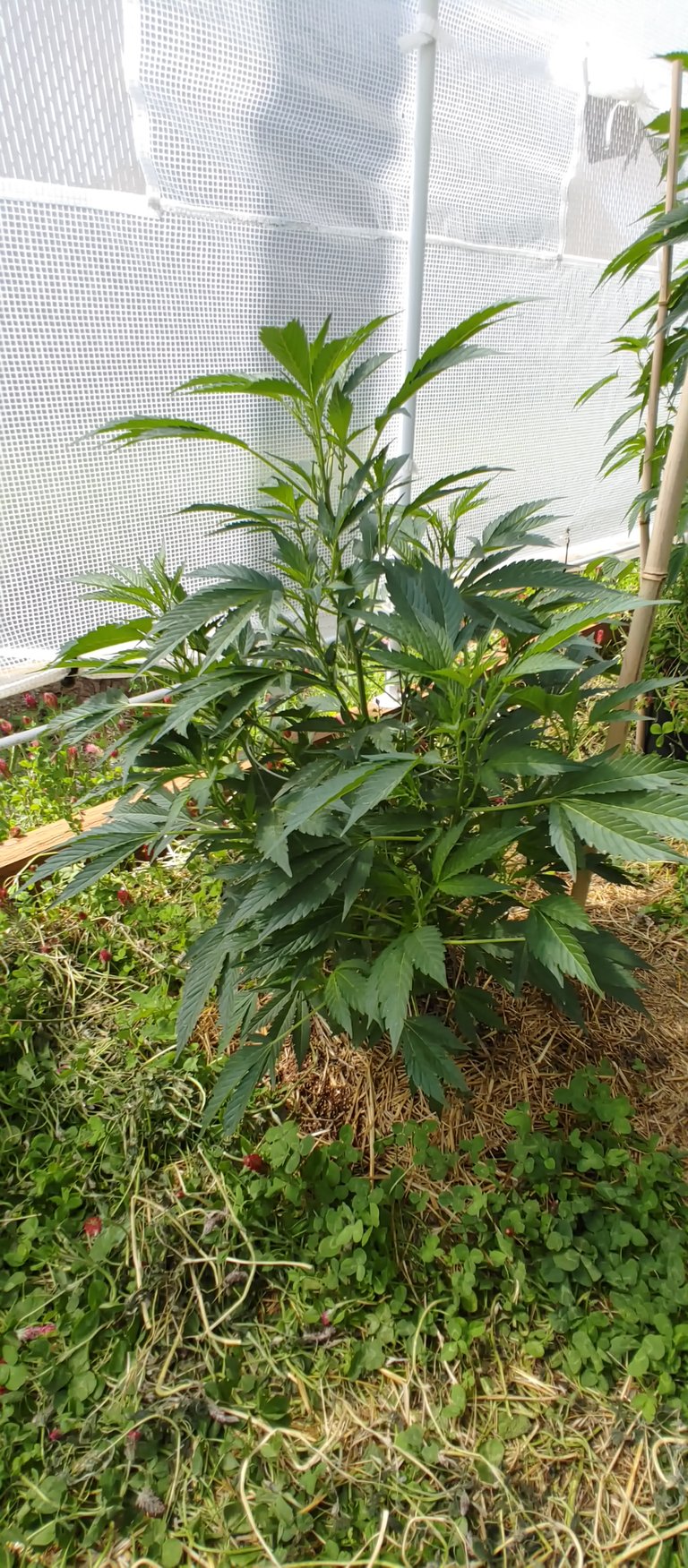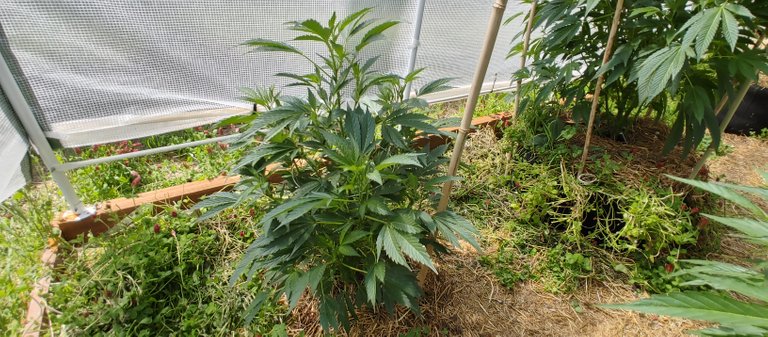 ---
---