Cannabis. 07-16-2022.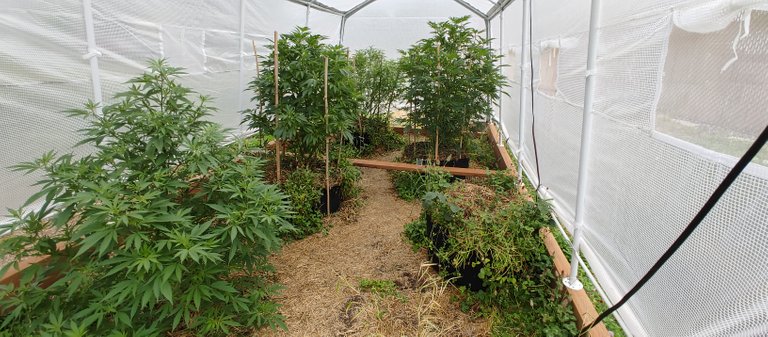 (Unsupported https://www.bitchute.com/embed/lEbvolDoGnhE/)
---
---
School has been mentally exhausting.
It has been a pretty mentally exhausting couple of weeks studying and taking tests for my CLP(Certified Lab Tech Program) certificate for The Soil Food Web School. I am waiting for the results of my second test of four. My next two tests will be more of hands on with the microscope, so I have been preparing my micro-fiber cloths, cleaning microscope/slides and cleaning my room really good in preparation of getting back to microscoping. Hopefully, I can pass this section to move forward.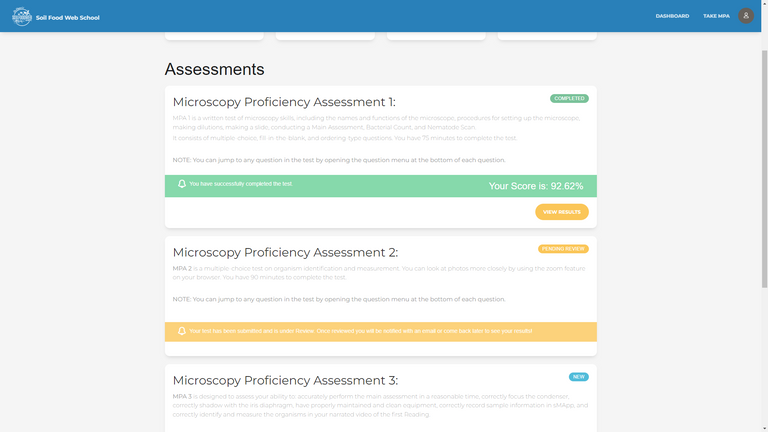 @jonyoudyer mentioned in a @canna-curate post about how I do not use fertilizers but I had to clarify in that post that I do use fertilizers.
Nutrient Cycling
As I am building up my fungal bio-mass in the soil for the cannabis plants, my soil food web mentor suggested I still use fertilizers but in small amounts ie a 5-5-5. When the fungal bio-mass in the soil is equal to the bacteria bio-mass than we can start trying to increase these numbers, equally, to help encourage large yields. Building up a fungal bio-mass in soil is not that easy and takes time. However, with nutrient cycling we can still achieve amazing results despite lacking fungal bio-mass as long as we have predator prey reactions which release nutrients into the root zone.
---
There are four main ways we are fertilizing.
Super Soil

We used a super soil from a company near Eugene, Oregon. They implement microscope to ensure there are no bad microorganisms and amend their soil very well.

SOIL RATIO

5% Worm Castings
5% Bio-Char
15% Compost
40% Coir
35% Pumice

Dry Amendments

In each yard of GUS Premium Blend we add:

Greensand 8.40 lbs.
Fish Bone Meal 8.20 lbs.
Basalt 7 lbs.
Crustacean Meal 5.21 lbs.
Kelp 3.60 lbs.
Oyster Shell Flour 3.20 lbs.
Gypsum 2.64 lbs.
Glacial Rock Dust 1.76 lbs.
Alfalfa Meal 1.52 lbs.
Neem Cake 1.16 lbs.
Compost, Compost Extracts and Compost Teas
Using compost that is aerobic and has diversity is essential for nutrient cycling. Ideally, one wants to make compost themselves but in my current situation I do not yet have a compost pile done yet so I have been buying various composts locally. Having a microscope is essential to prevent getting compost with bad organisms or rather applying it. Watering has been difficult with this grow due to environmental conditions and client/friend desire to grow under a pine tree. I have been just now trying to water every other day but still these girls are more of a once to twice a week kind of girls.
I need to do the weekly compost extract feeding to the garden here in a day or two. I was thinking of making a post about it to explain that process better. Basically, I soil drench the compost extract and foliar spray the compost tea brews.
Soy Aminos!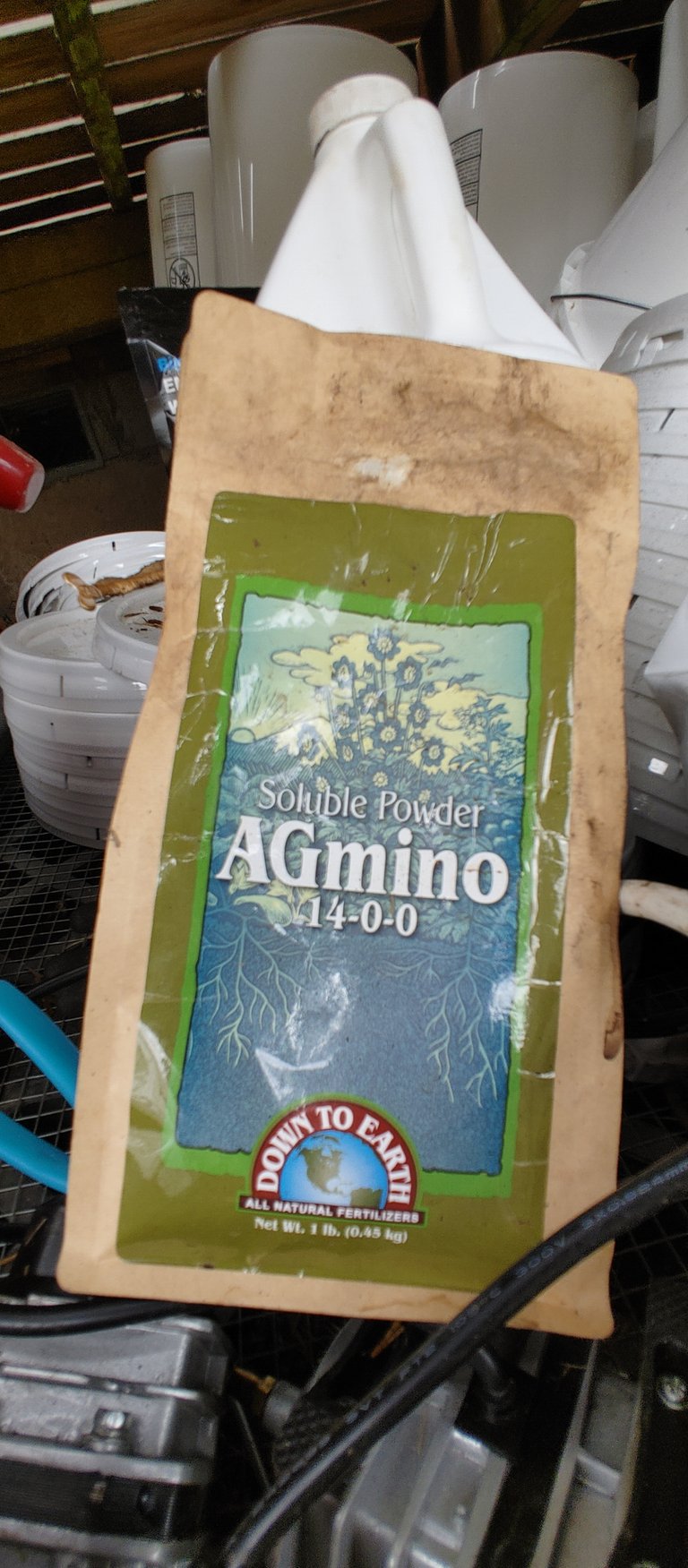 This product is specifically for encouraging fungal bio mass growth. The proteins help with that but still would be nice to get something with more fat content like a fish hydrolysate. The fish aminos are hard to find anymore and less sustainable. I just mentioned this product to @derangedvisions so hopefully he looks further into it. The team at buildasoil is very helpful and knowledgeable. I have been using them since 2017.
This is a pretty high N product but fear not! This product does not burn and even works just as good if not better when applied as just a foliar spray. Be careful though, since this will grow fungi one has to be sure the fungi you have in your soil is beneficial. One way to do this is by incorporating beneficial fungi with myceliated mushroom bags and a straw/woodchip mulch cover or even using a mycorrhizal with a weekly watering or with each watering.
Granular Fertilizer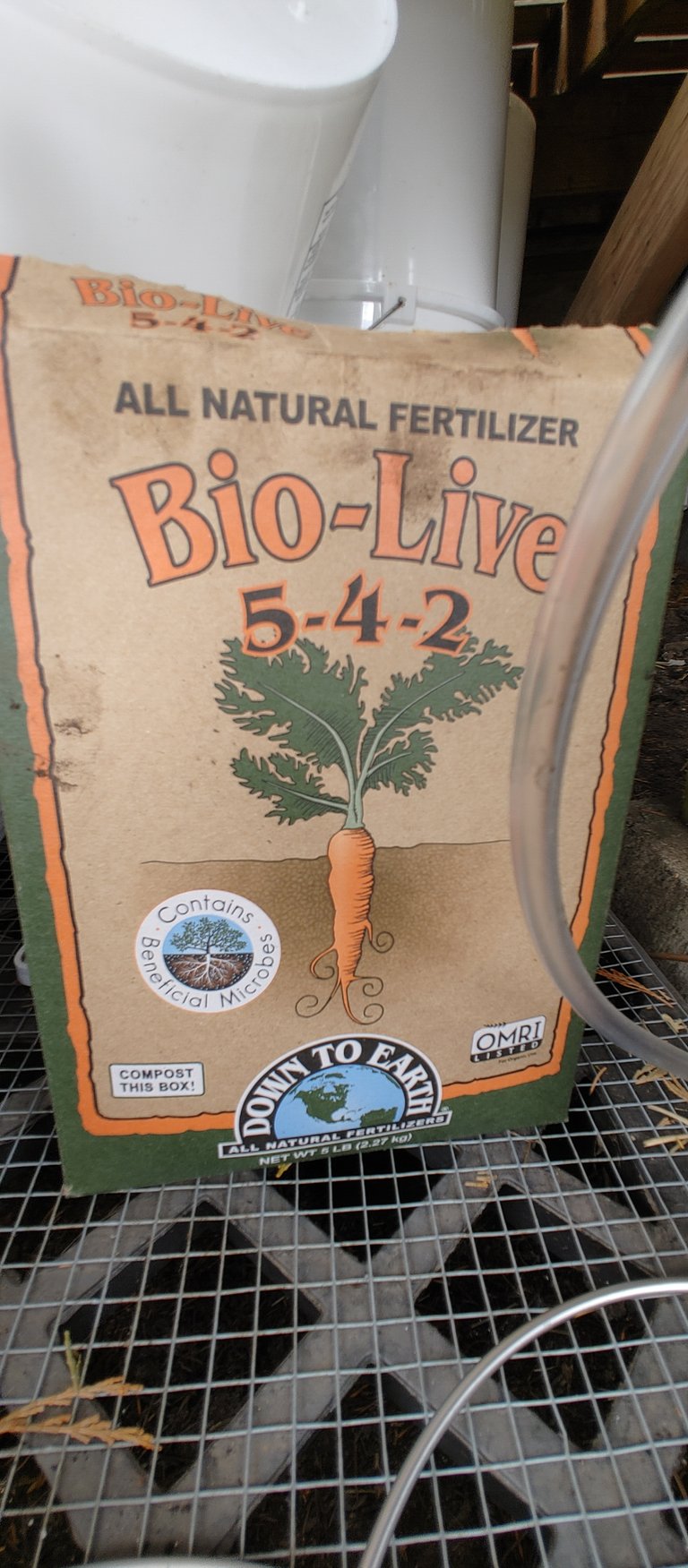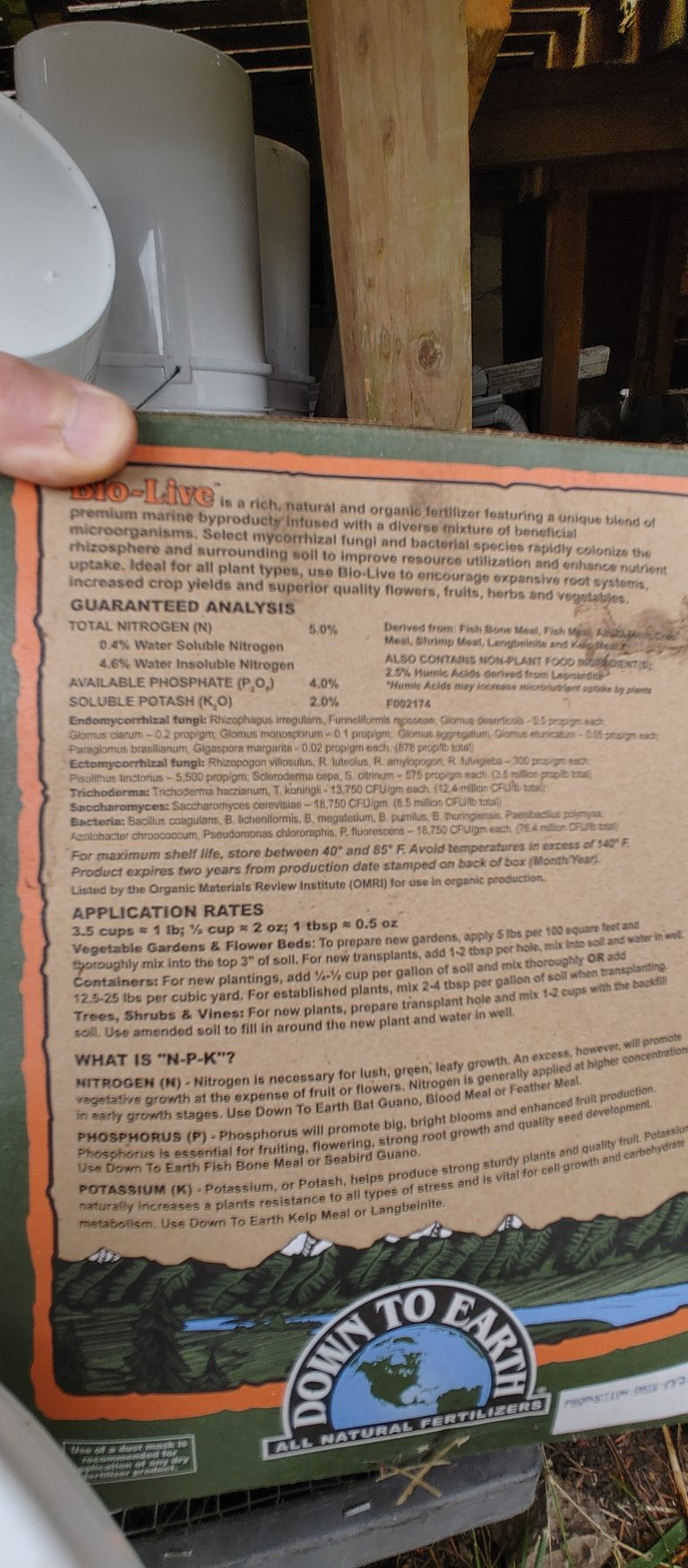 Since, I was told to still use a fertilizer by my soil food web mentor, I chose a top dress application. However, I just noticed a key mistake I made when buying this product probably because I was rushed at the store. My buddy has MS and does not have the best patience anymore...
TRICODERMA!!! ARGH!!!! Trichoderma is a parasitic fungus and will wipe out all fungi in your soil good and bad. So it is still useful for eliminating bad fungi. Luckily, I only used this twice and sparingly. This explains some issues I saw while using this product. So thanks @jonyoudyer for making me aware of this by your canna-curate post mentioning fertilizers. If you did not make that post than I would had never checked this box again!
Anyways, it is time to start building buds and their budding sites, so I foresee a little fish bone meal action soon to replace this product. Also, I have an amino acid bloom product from https://buildasoil.com/ called Buildabloom on its way to me. It took 2 weeks just for them to ship it to me and is already sold out. I was told it is their best selling product. I will be using the buildabloom aminos instead of the High N aminos here next week.
---
Cannabis Pictures! Woo
Without any further delay here are pictures of the girls!
The Mango Kush
We have been de-leafing this plant extensively. This girl was our fastest and most vigorous grower... until she went too far into flower as the pine tree grew too big over the greenhouse and the days got very cloudy. Hopefully, we see 2-4 more feet of new growth as I clipped off the small branches still in flower and LOTs of leaves.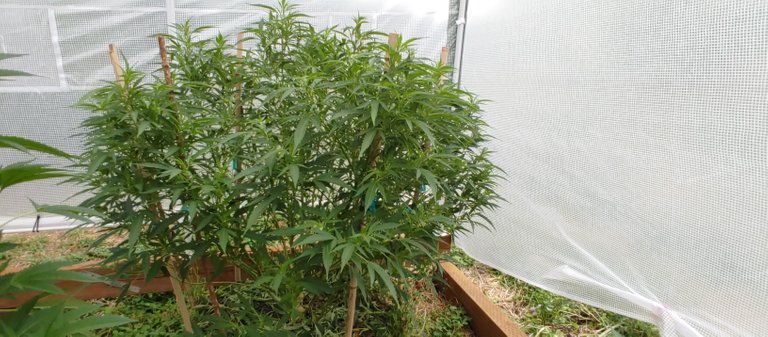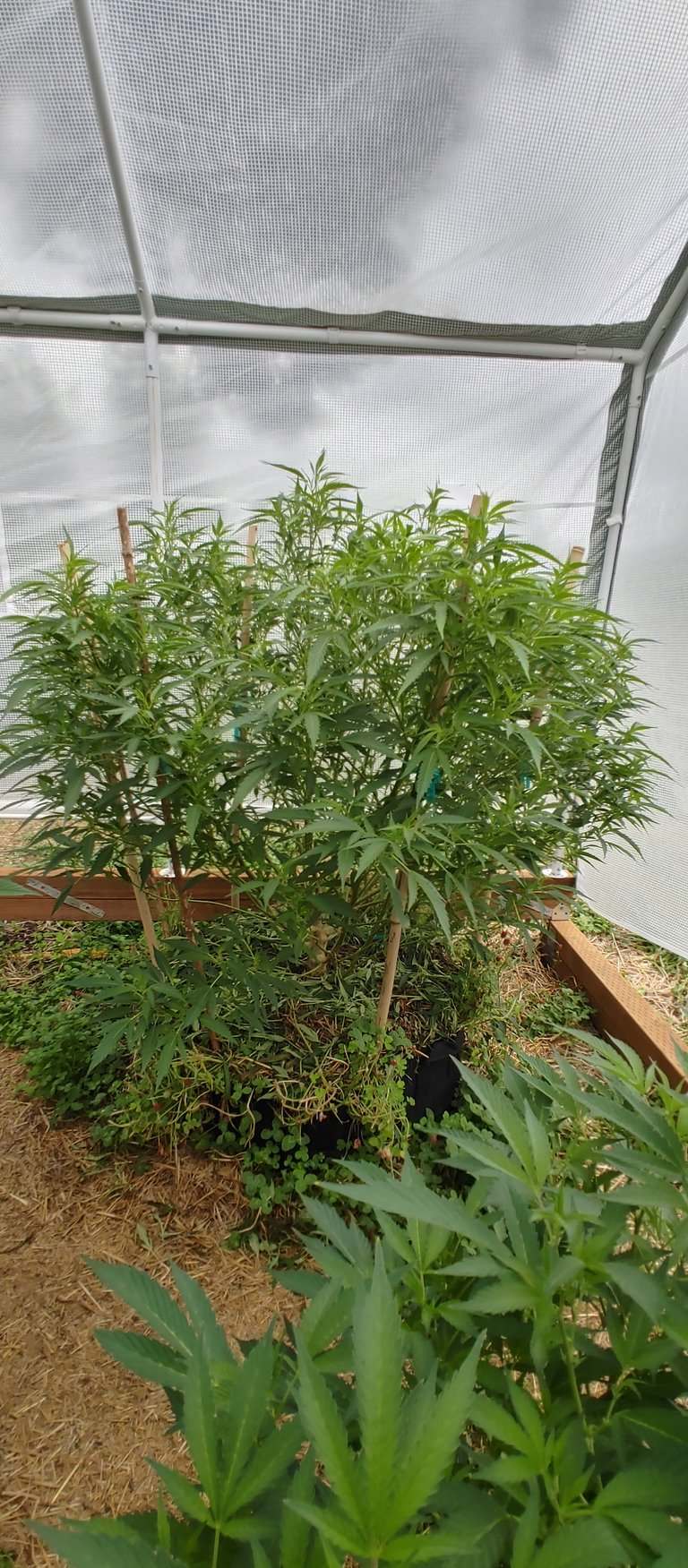 The Gorilla Glue Forum Cut
This girl is a beast. She did a hold my beer thing and out grew everyone in this space. I think mostly due to it getting maybe 2 hours more sun than the rest of the girls here and good genetics. We really have been trying to limit her height but nothing wants to stop her, not even tying her down.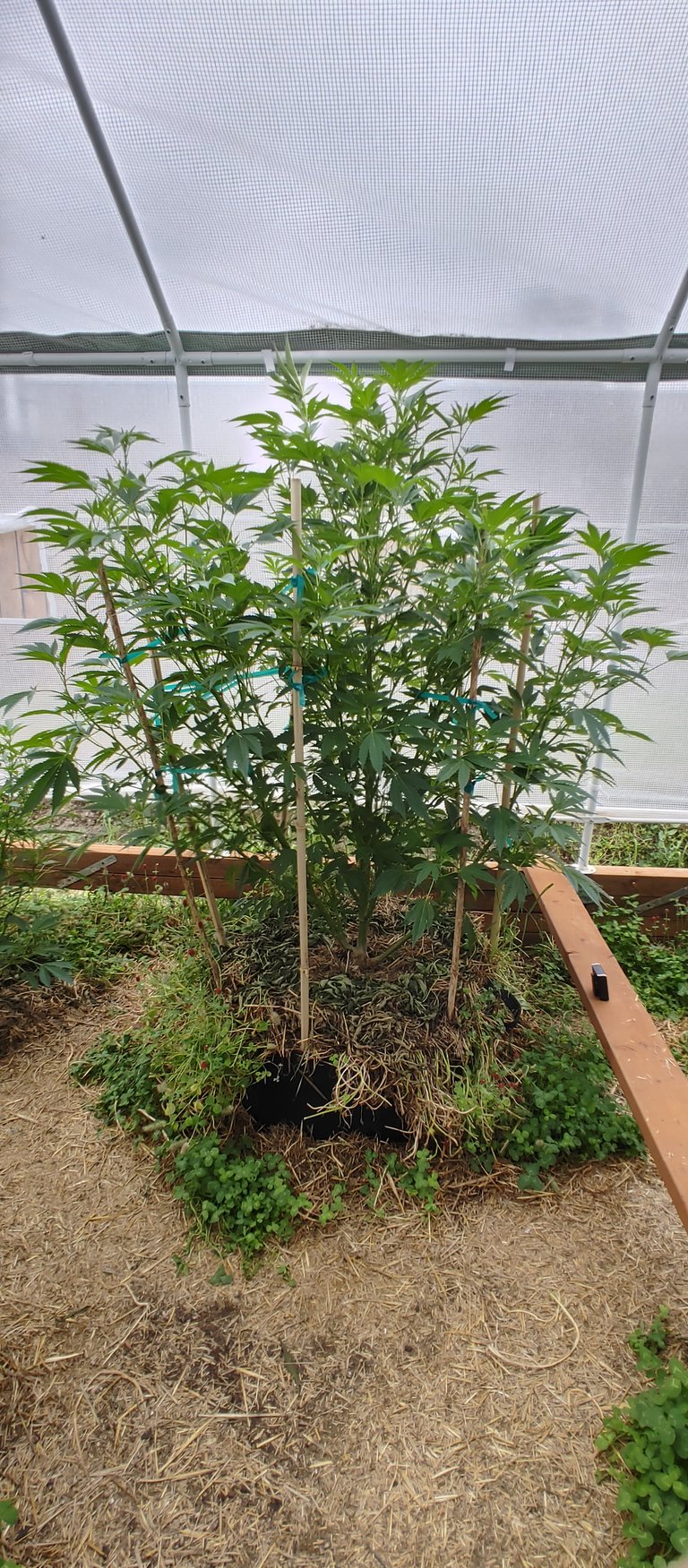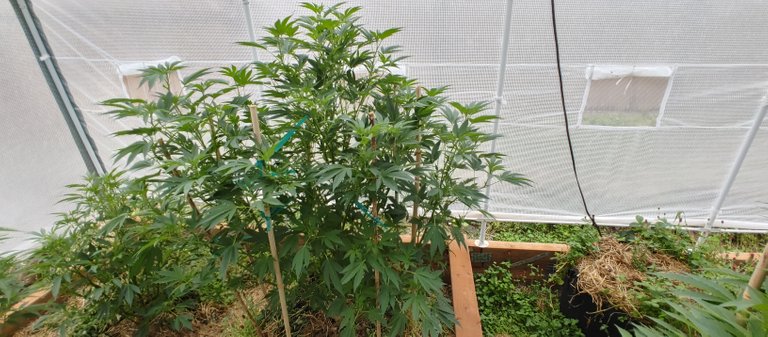 The White Tahoe Cookies
This girl is getting lots of shade unfortunately despite the pine tree trimming. She is getting enough sun to slowly transition out of flower and back into vegetation. She hopefully snaps out of it sooner than later as the days are getting shorter but still more on track than the mango in terms of getting back on track with growing instead of budding.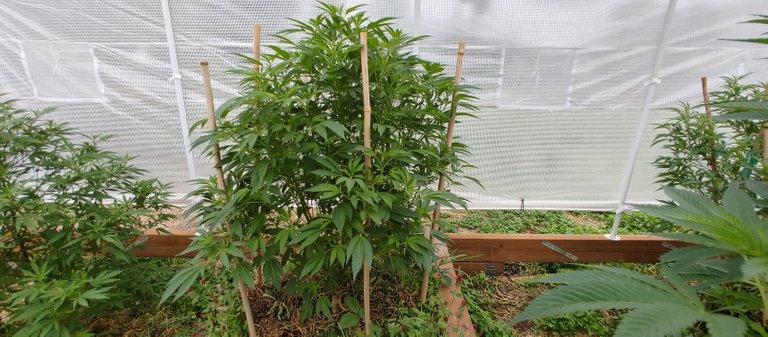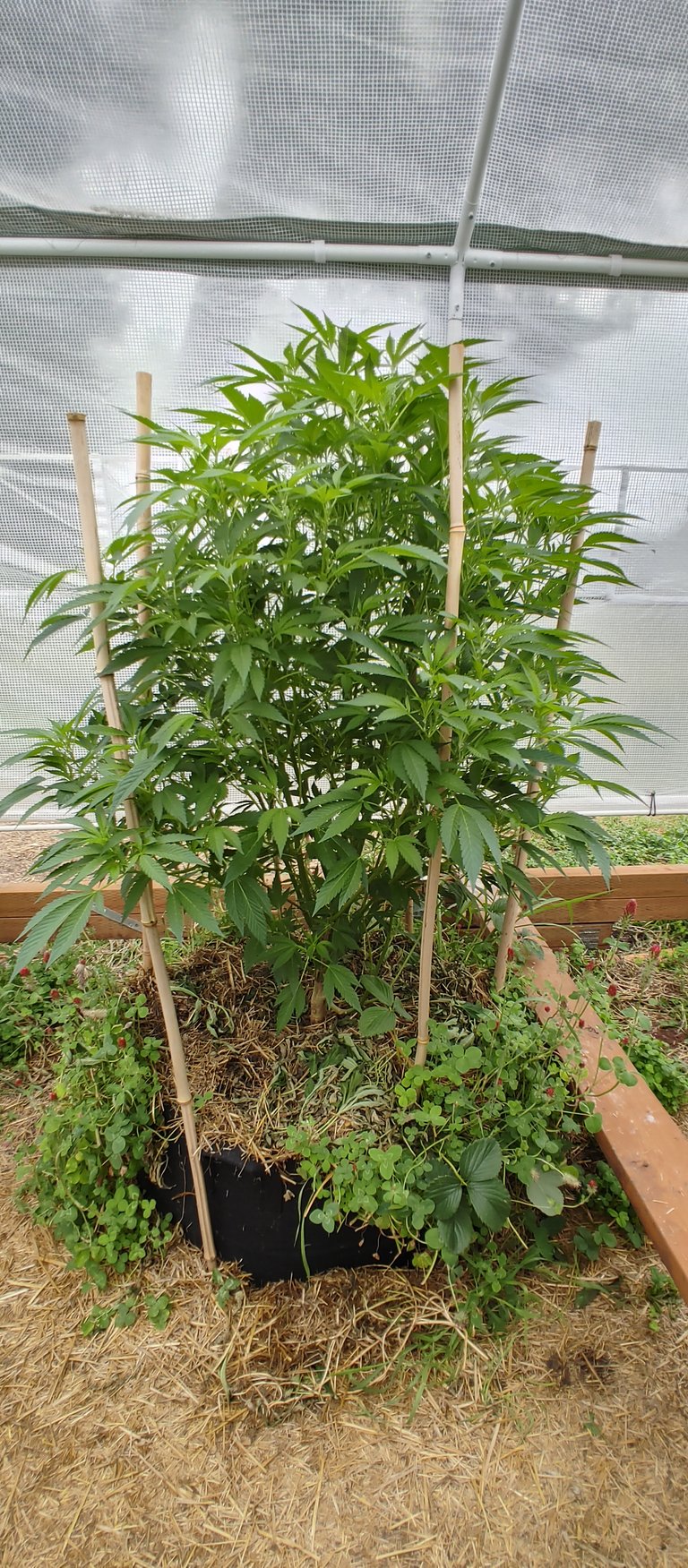 The Mimosa
This girl benefited the most from the pine tree cutting and gets a lot more sun than usual. As a result she snapped out flower quickly and is now growing nicely. There is no super soil for her and the soil compaction level is pretty high so thankfully she is doing very well!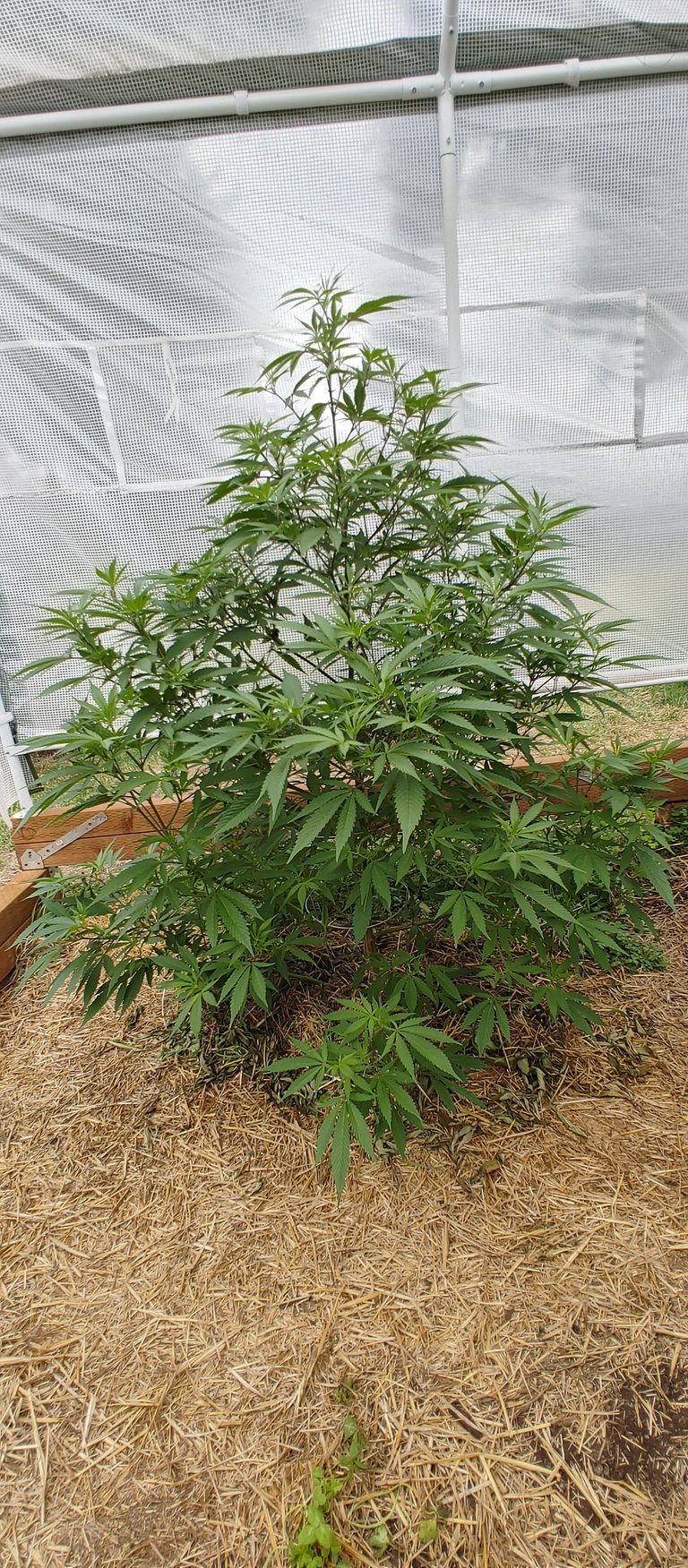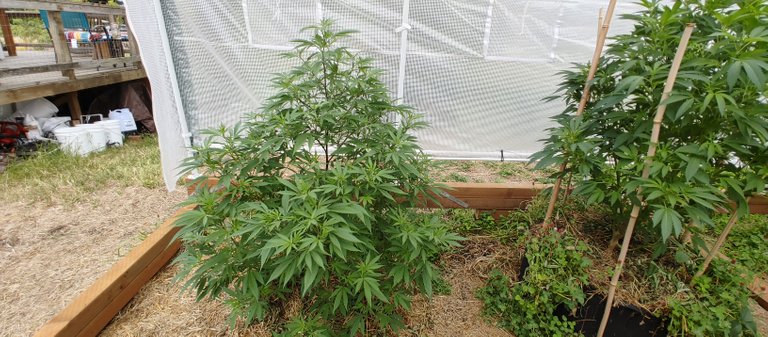 The Girl Scout Cookie Forum Cut
She is doing pretty well considering. Her soil compaction level is high and has no super soil. She is also being shaded out by the other girls next to it. I have faith I can get at least a half pound out of this one. I do enjoy this strain and hope to still have it produce despite it's size.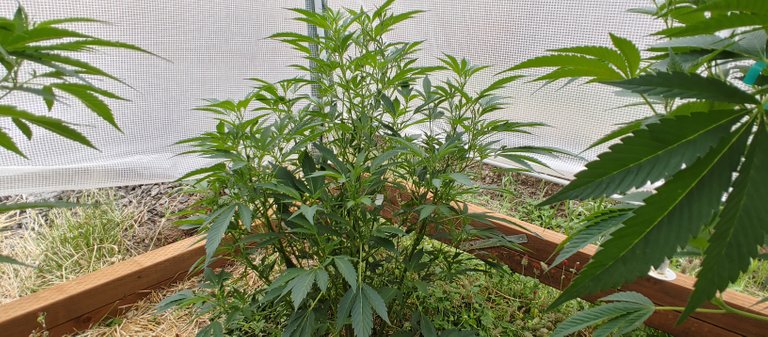 ---
Thanks for stopping by and reading this blog!
---
---