#MyHiveGoals - Weekly Progress Report - Closing March!

I am using https://hivestats.io/ to track all my progress within Hive, I recommend you all to check HiveStats out and set some goals for yourselves!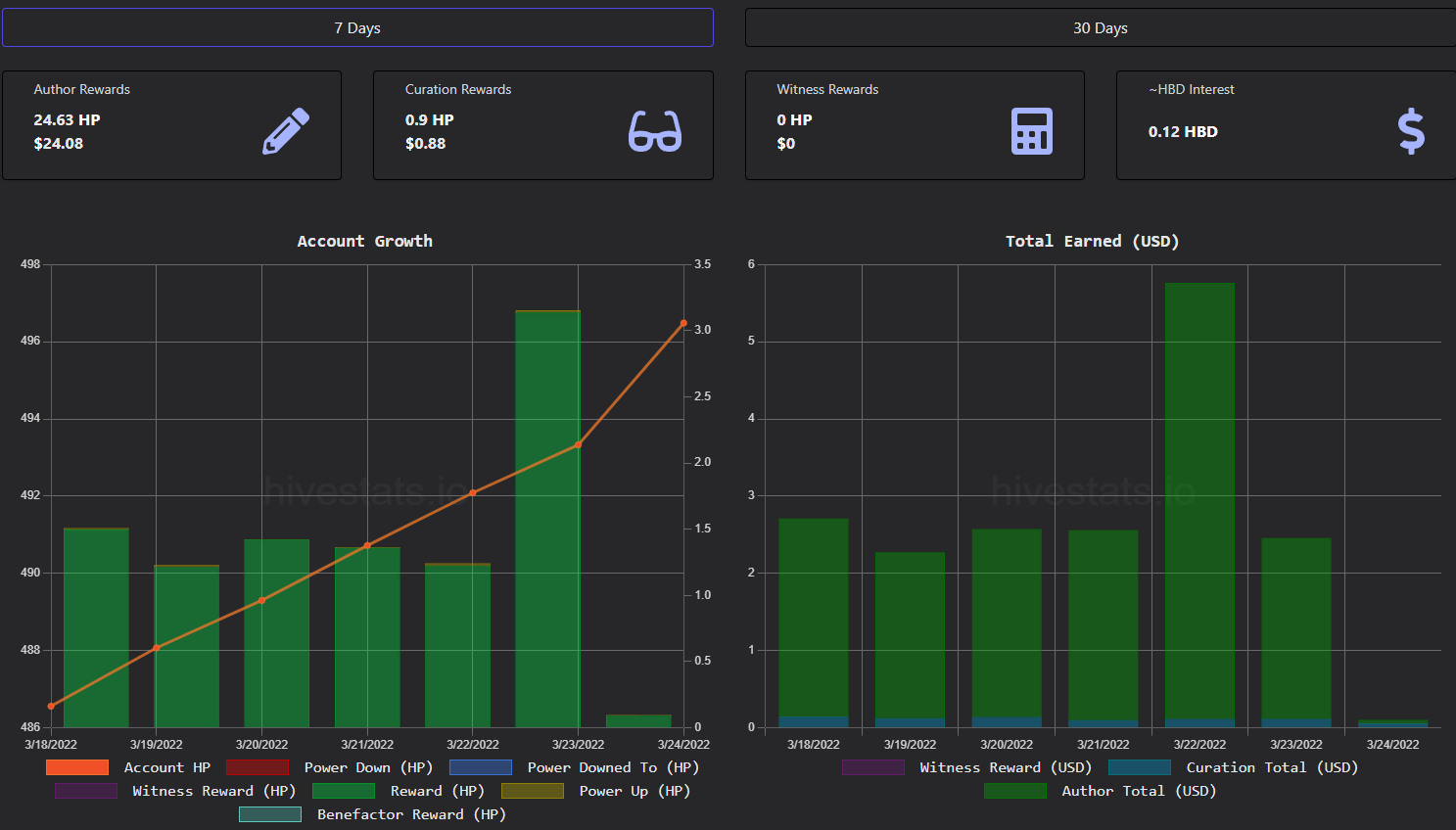 Hello everybody! Hope you're all doing well and making them sweet gains. I haven't done a progress report in a couple weeks as I've been quite busy with other things but I finally have some free time to continue where I left off!
As I have been quite busy the only post I've really been able to put out is my daily giveaways, I definitely make sure to keep up with them. So over the last two weeks or so every post I have done has also been split into a straight 50/50 pay-out.
I did want to split my pay-outs a long time a go but I've also always wanted to stack my HP as high as possible, in as quick of a time as possible. I think I'm almost at a good enough point in my accounts lifespan to now aim towards other goals!
I've been gaining around a steady 1.5 HP daily over the last couple weeks, as well as the split into HBD which I've then deposited straight into savings, I will show you guys my accumulation of Hive and HBD down below.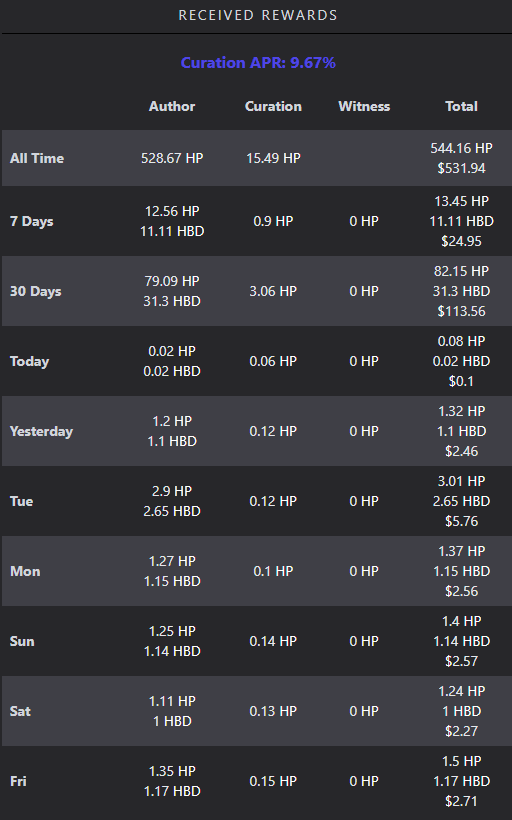 It's nice to see how quickly your account can improve looking over the 7 day chart or 30 day chart, quite impressive to know you can earn yourself x amount of Hive/HBD for your efforts, content and quality work.
My curation return has upped a tad since my last report, I was barely averaging 0.1 daily in curation rewards but it seems we're pushing higher back to our 0.2 average we was once used to!
Kind of do miss claiming them curation rewards daily and being shocked at how quick they stacked up!

So with my posts being split up recently I've had the privilege of dividing more of my earnings into savings, I have stopped depositing HBD for now as the 50 mark is a good enough goal to aim my Hive for, I don't earn a lot of Hive daily from my BXT staking, probably around .030 Hive.
But with my liquid HBD I will hold onto it in the hopes of a Hive price dip one day then do a conversion, I did this previously in my last post buying around 14 Hive for 0.86$ each, comparing it to today where Hive is sitting at 0.98$, its a small amount but over time significant profit!
So with this idea in mind, I will sit on as much HBD as I earn through my posts until I can aim to lock away 50 liquid Hive into my savings too, then we will aim for the 100's!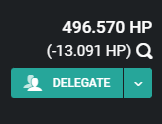 I've also closed in to the 500 Hive Power mark, which is truly incredible, seems like only yesterday I found out about Hive and signed up, but here we are all from my own posts and curations. It's been building slowly over the months but definitely going ahead It will tumbleweed faster and faster. :)
Token Holding Update-
I include my diesel pool liquidity in these holdings for anyone wondering! so some coins may fluctuate a tad more than others. I'll display which pools I'm providing LP for down below!
| Token | Previous Week | Current Week | Earned |
| --- | --- | --- | --- |
| Hive Power | 437.647 | 496.584 | + 58.937 |
| Hive | 6.043 | 25.658 | + 19.615 |
| HBD | 37.99 | 52.169 | + 14.179 |
| LEO | 78.67 | 104.336 | + 25.66 |
| ONEUP | 2,763.211 | 3,532.158 | + 768.947 |
| BXT | 9.07 | 10.446 | + 1.376 |
| BEE | 53.38 | 67.81 | + 14.43 |
| PIZZA | 193.83 | 1,024.79 | + 830.96 |
| LOLZ | 207.548 | 367.028 | + 159.48 |
| CENT | 692.852 | 1,009.783 | + 316.931 |
| CTP | 149.668 | 198.999 | + 49.331 |
| POB | 70.09 | 107.99 | + 37.9 |
| SPT | 2052.116 | 2,229.899 | + 177.783 |
| SPS | 389.298 | 451.724 | + 62.426 |
| VYB | 33.340 | 59.076 | + 25.736 |
| VIBES | 12.816 | 18.93 | + 6.114 |
| NEOXAG | 59.608 | 92.986 | + 33.378 |
| WEED | 0.008 | 116.362 | + 116.354 |
Pizza-
I invested big into PIZZA between my last post and now, I locked up 850 more some tokens to bring my holding to 1000, multiple reasons I did this, I love the community and want to show my support while also gaining a higher rank within said community (come check out the Pizza guild if you haven't!) and the ability to dish out more than 15 slices a day through the !PIZZA command!
This is great for me as I host giveaways and have a lot of consistent lovely people in my comments always! So its only right I can show my appreciation for their kind words by a nice warm slice of PIZZA :D
ONEUP-
I have gained quite a bid of ONEUP tokens since my last update also, I have locked majority away but I am also sitting on around 120 or so liquid right now, I locked up enough to bring my TOTAL stake to 3000 ( a few hundred is delegated out to the ONEUP-Curator) the rest accounted for in the table is liquid + pool holdings.
But with my recent joining HashKings I've enjoyed learning more about the game and would like to get more invested and committed on my journey. The next stage is to try forge some avatars for me, I won't go into any specifics in-case people do not play nor care! But to forge two avatars together it cost $2, so I am aiming to put some tokens I can pay with to the side to allow me to explore these functions of the game etc..
So for a while, I may be paying for services/assets with ONEUP.
Diesel Pool Positions-
Previously I was entered into 5 Pools, I withdraw my liquidity from the PIZZA:STARBIT pool as I required the PIZZA to stake! It isn't much of a loss right now as the rewards did run out a day or two before I withdrew my liquidity, seemed like a better route than leaving them there for low APY
The rest of my holdings are doing pretty good, just collecting rewards as usual. Not much has changed in my positions from impermanent loss thankfully, overall pretty steady the last few weeks!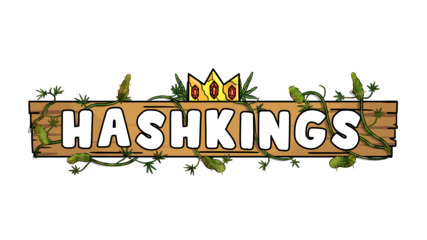 I've made more investments into HashKings since my previous post! I've been including them in my HiveGoal reports over the weeks as I like to account for the investments I've made so one day I can look back and see how well It's all preformed!
So this time I couldn't resister, I saw two legendary avatars going for 15.00 SWAP.HIVE each which is a STEAL. I grabbed both almost immediately, sadly no luck on the level/XP front but alas!
I don't plan on flipping them either, but perhaps forge them into one mega legendary avatar like I mentioned above with the ONEUP tokens, so if I need to forge a couple times and buy joints, that's where my spare ONEUP will come into play as HK lets you pay with specific tokens.

I also grabbed 1 more plot of South American land for just under 6.5 SWAP.HIVE.
That brings my current land holdings to 3, two being South American and one being Mexico.
Pizza Guild Scholarship!
If you did not know, the PIZZA Guild are amazing and have recently started a scholarship programme. I didn't apply for the first wave of scholars as I didn't play HashKings at the time and wouldn't have liked to take a spot from someone more deserving!
I then invested myself and played for a few weeks with my solo plot of land and avatars I opened from packs in previous weeks, then wave two of the scholarship opened up!
I applied and have graciously been accepted! Thank you to the PIZZA Guild and community for the opportunity. I'm incredibly excited to farm up the BUDS together!
That being said, I will be gaining BUDS at a significant rate due to this scholarship! And with the up and coming HashKings updates, we will see BUD Staking be implemented soon, I plan on locking up my BUDS the day of release and then seeing how we go from there as I don't have a truly huge amount.
But while the APY is extremely high I will at least be involved on day one! On the other hand, once that update has release I will most likely be putting some extra BUDS to the side to roll joints and plan my stratagy for levelling up my newly forged avatar when that time comes. Just need some more spare funds for the forging & spare BUDS for some joints.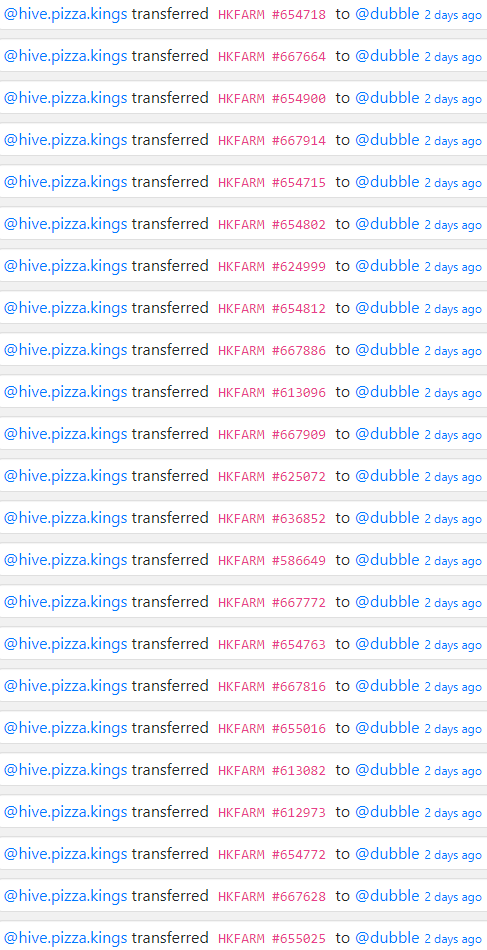 Thanks to the Scholarship I received delegations of 15 plots of land to farm with! The land was also accompanied by 15 seeds of two different varieties and around 16,000 WATER tokens for watering my crops which will be plenty for this delegation period. The Guild has allowed me to play and farm while providing all the assets, truly a great incentive, my gameplay will be improving ten fold thanks to the Guild!
I look forward to keeping you all updated on any more of my own investments into games or assets going forward, I will be posting my first harvest reporting in the coming days so please do keep an eye out for it if you're interesting in HashKings or the Scholarship programme!
if you'd like to join the discord and come chat, perhaps learn all about the scholarship you can come get involved below, just follow the discord link!
What is
!PIZZA
?
Read more about it
HERE!
JOIN THE PIZZA
DISCORD
THANK YOU FOR READING!
Posted Using LeoFinance Beta
---
---