Hive.Pizza Guild Scholarship - HashKings Harvest Report #8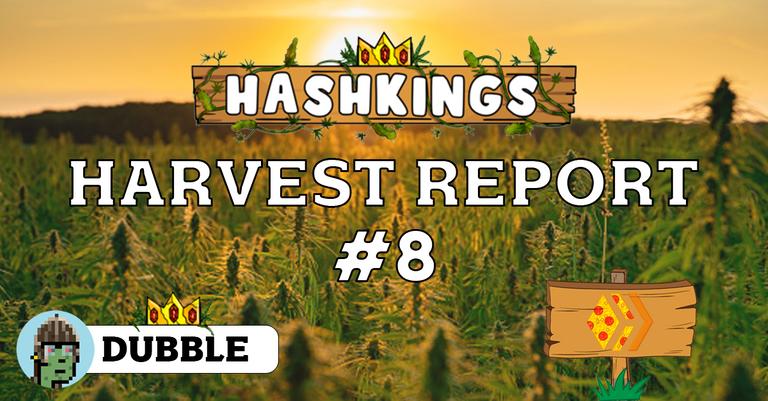 Howdy Farmers I hope everyone is doing well on this beautiful day!
This will be the second harvest report out of the months delegations! So we still have two remaining plentiful harvests to look forward to for this delegation period!
This will be my eighth harvest report as a Pizza Guild HashKings Scholar! As always thank you to the PIZZA GUILD for the scholarship!
These delegations help up my BUDS earnings significantly and I can't thank the team enough!
A massive thank you again to the 🍕Pizza Guild🍕, this opportunity has been incredibly fun and enjoyable, I look forward to many more harvests with you all!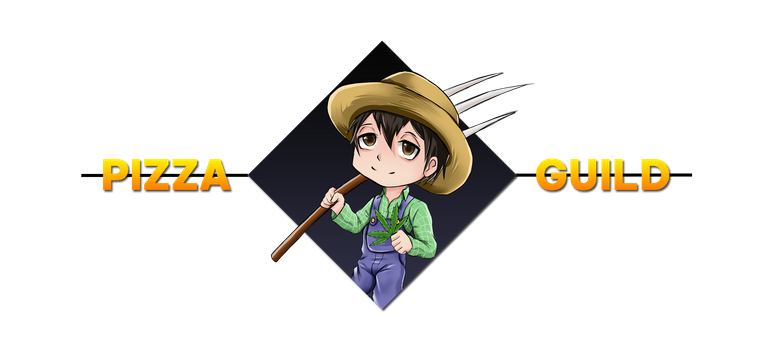 I farm for Creo's Chronics, I'm delegated 15 plots of South America land which allow us to plant two different seed types (not counting special seeds.)
This is our last week planting our Colomobia Golds! I'm curious to see what kind of yields we pull in next week due to the price difference and HKWATER difference between the two weeds, quite a difference in cost when you scale it up for a specific amounts of plots, those little fractions could compound quickly!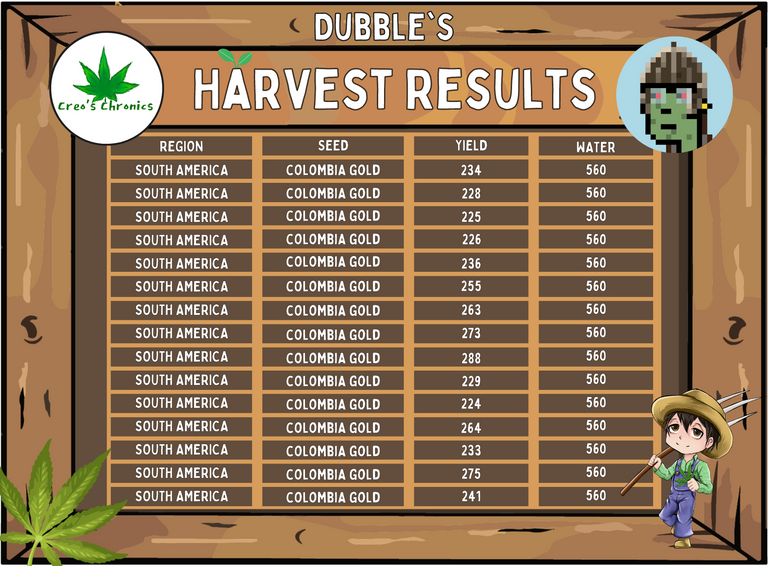 Quite a difference even compared to last week, we've managed to farm up 200 some less BUDS.
Can say I am definitely looking forward to pushing into the Panama Reds! Those have always been kind to me 😂
| Total Yield | Farmer Share | Guild Share | Water Used |
| --- | --- | --- | --- |
| 3694 BUDS | 2585.8 BUDS | 1108.2 BUDS | 8400 HKWATER |

Lucky Seed Drops!
We have a 20% chance at returning a specific seed to the region per harvest, so if I have 15 plots of land to harvest said week, that's potentially 15 chances at free seeds, not bad chances!
I got extremely lucky this week in comparison to all my previous harvests, this one definitely returned this most seeds at a whopping FIVE!
1/3 of my yield resulted in seed drops, I am more than happy with that! Keep the free harvests coming! 😂

BUDS STAKING!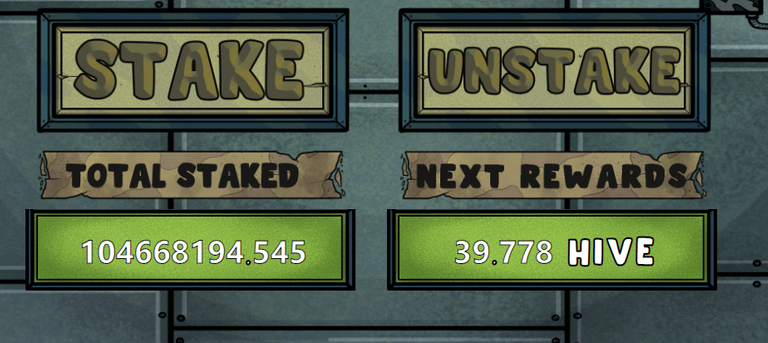 Another deposit down and with that we have our newest numbers for staking.
We've been depositing into the pool ever since staking went live, now we might not be depositing huge and excessive amounts weekly but what we do deposit is respectable for ourselves! Of course it's helped along incredibly by the Pizza Scholarship, I was earning under 600 BUDS per week with my own plots.
Thanks for the 15 delegated to me on-top of my own I am managing around two-three thousand BUDS weekly, which is fantastic! Not to mention the compounded BUDS from my staked holdings too.
| Total Deposited | Total Stake | Earned BUDS |
| --- | --- | --- |
| 47,956.5 BUDS | 54,616.9 BUDS | 6,660.4 BUDS |
In due time we would've stocked up enough to perhaps withdraw some and start rolling up some joints to level are avatars!

What is

!PIZZA

?🍕 Read more about it HERE!🍕
🍕JOIN THE PIZZA DISCORD🍕
🍃JOIN THE HASHKINGS DISCORD🍃
THANK YOU FOR READING!
---
---