Hive.Pizza Guild Scholarship - HashKings Harvest Report #7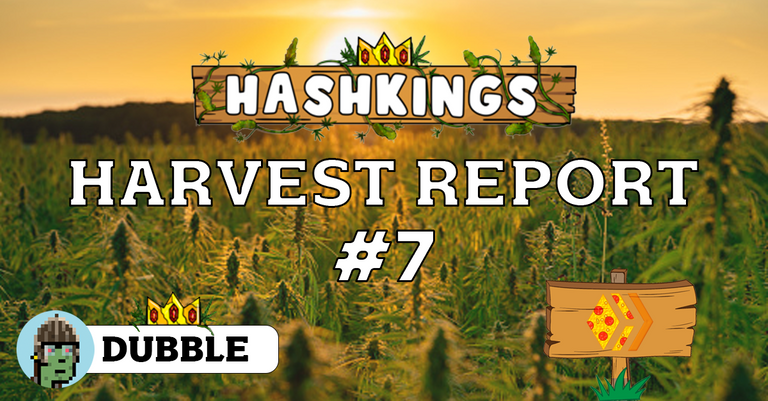 **Hello friends! We kicked off another delegation period within the guild last week which means we're back in action farming up them BUDS! **
This will be the first harvest out of the months delegation, so we got three more plentiful harvests to look forward to for this peroid!
This will be my seventh harvest report as a Pizza Guild HashKings Scholar! As always thank you to the PIZZA GUILD for the scholarship!
These delegations help up my BUDS earnings significantly and I can't thank the team enough!
A massive thank you again to the 🍕Pizza Guild🍕, this opportunity has been incredibly fun and enjoyable, I look forward to many more harvests with you all!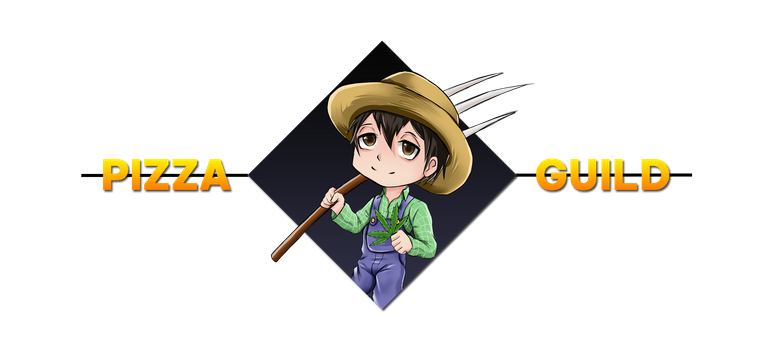 I farm for Creo's Chronics, I'm delegated 15 plots of South America land which allow us to plant two different seed types (not counting special seeds.)
This harvest I've gone solely for Colombia Golds and again I'm noticing for a higher costing seed (in HIVE and HKWATER) the yield seems to be less than Panama Reds! I know I've only been looking at my own yields but I would be curious if anybody else notices the gains when swapping to solely Panama Reds. 🤔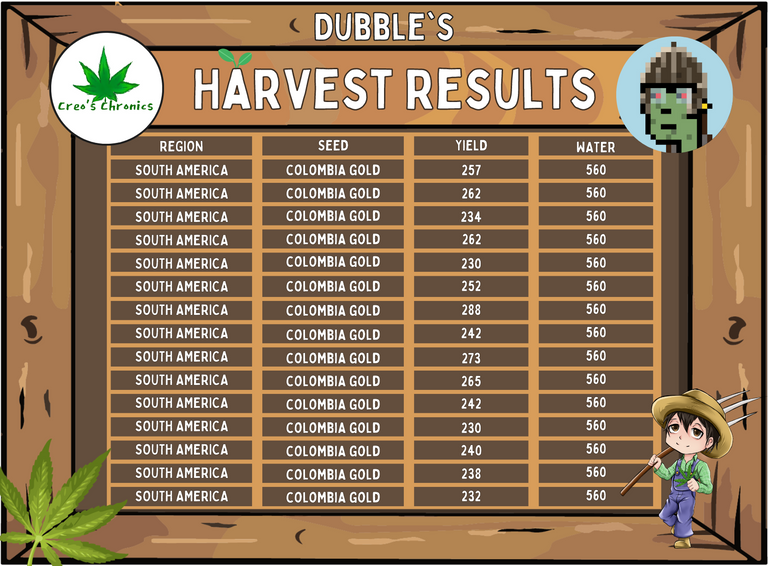 Another successful harvest week none the less! we are managing to deposit quite a lot of BUDS into staking with the guilds help from these land delegations which then increased our returns even more so! More on that later!
For now here is my total harvest results!
| Total Yield | Farmer Share | Guild Share | Water Used |
| --- | --- | --- | --- |
| 3749 BUDS | 2624.3 BUDS | 1124.7 BUDS | 8400 HKWATER |

Lucky Seed Drops!
We have a 20% chance at returning a specific seed to the region per harvest, so if I have 15 plots of land to harvest said week, that's potentially 15 chances at free seeds, not bad chances!
this week wasn't so lucky on the other hand, I only managed to return one seed (and it was from my own plot!) so technically 1/16 on the is dubble lucky this week 😅 onto next week then!


BUDS Staking!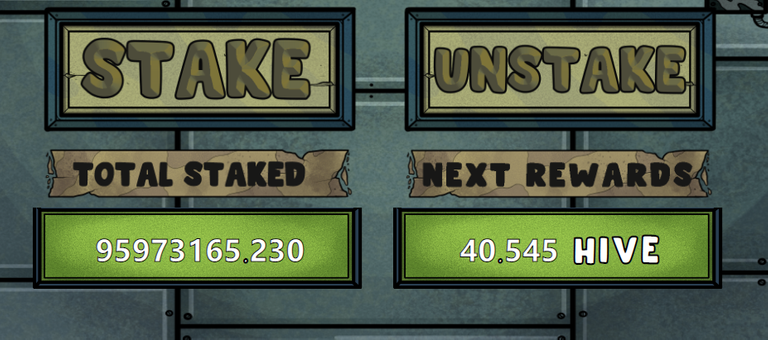 I aim to deposit as many BUDS as I possibly can, some days I hold off as depositing 15 from raids seems more work that it worth, but mostly once I hit at least 100 BUDS I will deposit. Let alone for harvests, they immediately are dropped into staking and on that note we can see the pool is still going strong! with 40 Hive worth of BUDS deposited everyday which all us stakers share amongst ourselves.
In total I've staked:
40,293.4 BUDS
Current stake in pool:
46,434.0 BUDS
an increase of 6,140 BUDS! pretty amazing, they will definitely come in handy one day for levelling up my avatars or other features if new announcements come! i.e using BUDS in BANG! Tower Defence! That would be pretty cool.
Regardless, I plan to keep depositing into the pool and upping my stake every harvest as the potential is amazing especially right now when my avatars are not the highest and my BUDS are not the biggest. Until that day it can compile me more BUDs!

What is

!PIZZA

?🍕 Read more about it HERE!🍕
🍕JOIN THE PIZZA DISCORD🍕
🍃JOIN THE HASHKINGS DISCORD🍃
THANK YOU FOR READING!
---
---