Hive.Pizza Guild Scholarship - HashKings Harvest Report #2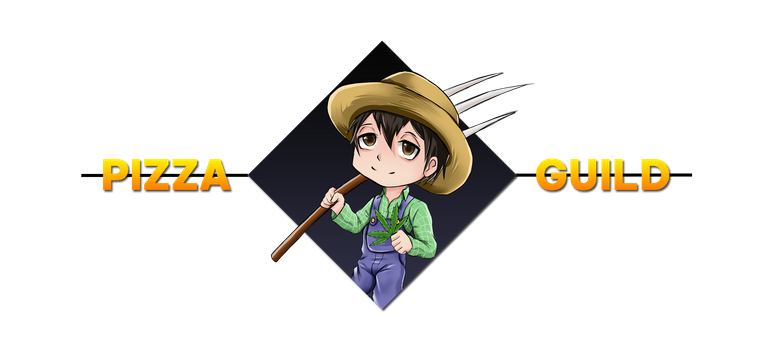 Hello friends! Hope everyone is doing well! welcome to my second harvest report as a Pizza Guild HashKings Scholar!
Second weeks harvest went without a hitch again, no issues just straight smooth sailing! It's been a very enjoyable two weeks being a scholar, my land delegation is coming to an end in the coming days as we get an extra couple of days per allotment for wiggle room such as if we can't harvest or plant at specific times and what not!
A massive thank you again to the 🍕Pizza Guild🍕, this opportunity has been incredibly fun and enjoyable, I look forward to many more harvests with you all!

I farm for Creo's Chronics, which is my sub team for those wondering! Here is my harvest report for the following harvest which consists of 15 plots of land!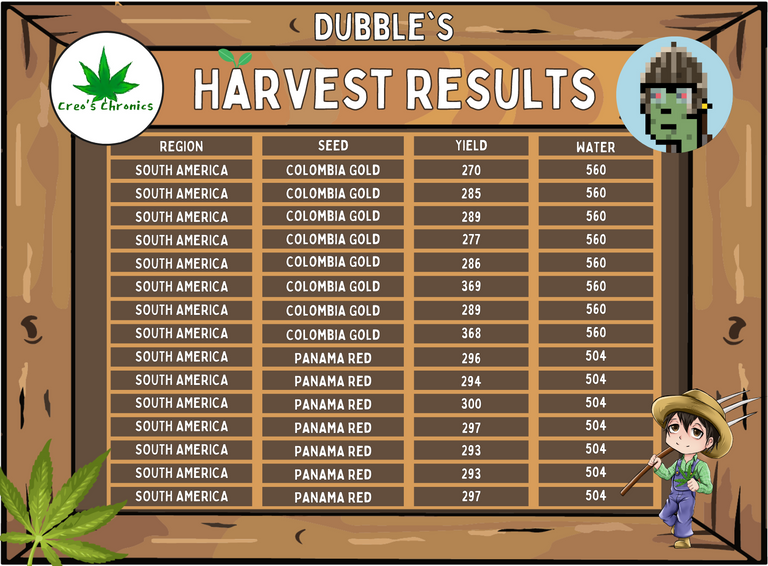 This week I wasn't too luck with my Colombia Gold harvests with all but two averaging below 300! tis' the life of a weed farmer.
I'm thinking going forward I will just split my seed batches up into two different harvests i.e one week being purely Panama Red's and the other being Colombia Gold's. Just to keep things neat, organized and easy to track.
| Total Yield | Farmer Share | Guild Share |
| --- | --- | --- |
| 4503 BUDS | 3152.1 BUDS | 1350.9 BUDS |
Bonus Drop- during harvesting there is a 20% chance to return a seed, although my luck isn't the best I still managed to pull at least one seed during my 15 plot harvest this week, which I won't complain about! a free seed is a free seed, another batch of weed for me to grow one day when my own plots of land are done with their current grows.
Just another added perk of being a Pizza Scholar, thank you Guild!

Hopefully next harvests I can see myself net more than one free seed 😉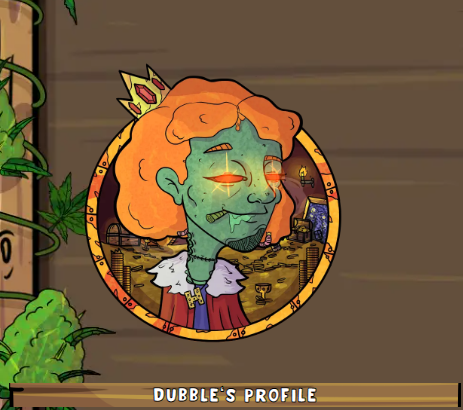 As always I'm sending my avatars to raid each day! Although my lower avatars don't return much it still adds up over time, my level 32 avatar definitely carries the others in terms of pulling its own weight!
Thankfully it doesn't matter too much as I don't have a huge stockpile of BUDS to burn through trying to level my avatars, instead I'm spending time in the discords (Pizza + HashKings) reading and learning more about raids and forging.
I definitely still want to go down the forging route but at the moment, it's definitely not a priority. Not until I can at least stack a good enough amount of BUDS to convert into joints for levelling, plus I would like to pool my BUDS into staking once that feature is added, even if its small gains daily in terms of BUDS I can withdraw that liquidity with x amount of days or weeks and have gained more than leaving it in my hive-engine wallet.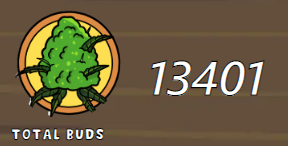 See you in the next harvest report, hopefully I will have close to 20,000 BUDS by then!

What is

!PIZZA

?🍕 Read more about it HERE!🍕
🍕JOIN THE PIZZA DISCORD🍕
THANK YOU FOR READING!
---
---