Hive.Pizza Guild Scholarship - HashKings Harvest Report #11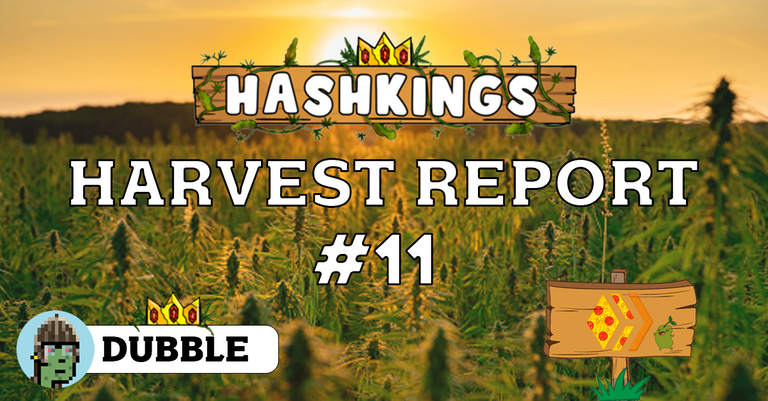 Howdy Farmers I hope everyone is doing well on this beautiful day!
This will be the fifth harvest report out of the months delegations! We was accidentally delegated a week extra ontop of the regular months delegations, no complaints here another harvest for us!
This will be my eleventh harvest report as a Pizza Guild HashKings Scholar! As always thank you to the PIZZA GUILD for the scholarship!
These delegations help up my BUDS earnings significantly and I can't thank the team enough!
A massive thank you again to the 🍕Pizza Guild🍕, this opportunity has been incredibly fun and enjoyable, I look forward to many more harvests with you all!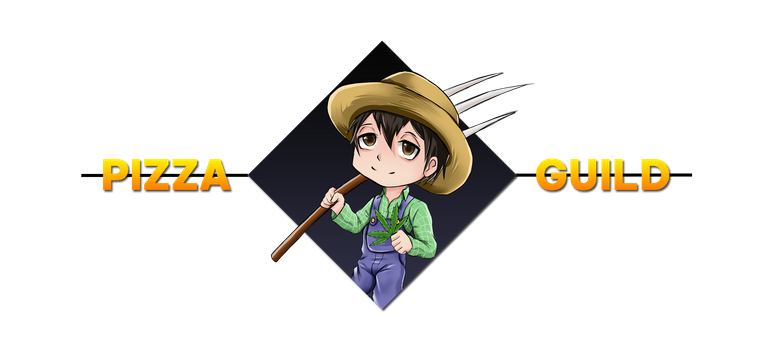 I farm for Creo's Chronics, I'm delegated 15 plots of South America land which allow us to plant two different seed types (not counting special seeds.)
We had a tad mixed range of seeds this week, not many of the Colombian Golds though! Panama Reds definitely overall better seeds in my opinion.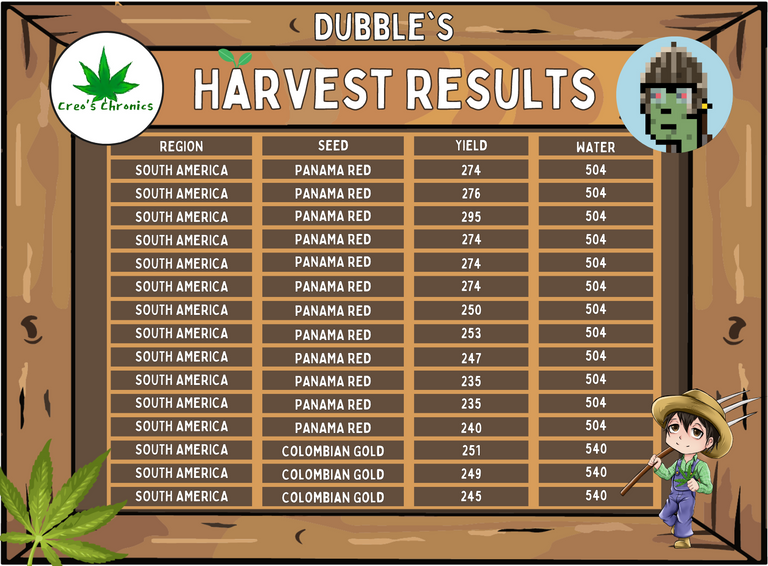 | Total Yield | Farmer Share | Guild Share | Water Used |
| --- | --- | --- | --- |
| 3872 BUDS | 2710.4 BUDS | 1161.6 BUDS | 7,668 HKWATER |
In comparison to last week here is the difference in numbers.
| Total Yield | Farmer Share | Guild Share | Water Used |
| --- | --- | --- | --- |
| +150 BUDS | +105 BUDS | +45 BUDS | +108 HKWATER |
Nice extra BUDS for this weeks harvest!

Lucky Seed Drops!
We have a 20% chance at returning a specific seed to the region per harvest, so if I have 15 plots of land to harvest said week, that's potentially 15 chances at free seeds, not bad chances!
We had some good luck this harvest pulling 3 seeds out of our 15 plots! Happily take them and stack them up for any rainy days, always good to have a supply of free seeds so you don't have to go diving into the market 😂


BUDS STAKING!
This weeks harvest has just been dropped into the BUDS staking feature within HashKings!
@dubble transferred 1425.900 BUDS to @hk-stakingstake
It's fantastic to see the amount of Hive deposited into the pool daily for us to share amongst the stakers in the forms of BUDS. I think it was a great incentive and feature to add into the game.
It's definitely going to help a lot of players out long-term with earning some extra BUDS to increase their avatars XP levels but also help the market by long term locking up BUDS and not just dumping them onto the exchange, like myself for example!
I haven't sold a single BUD yet, I planned to save them all up from this scholarship to use forward joints, I could definitely do that now but the staking ability has rewarded me more than I expected, so why pull out now! my rewards are harvesting me more rewards, which in turn will help tremendously when I'm ready.
With Bang! Defence coming out soon too, that will be another way to earn some more BUDS and perhaps spend them too? Guess we will see!
| Total Deposited | Total Stake | Earned BUDS |
| --- | --- | --- |
| 59,786.4 BUDS | 68,517.172 BUDS | +8,730.772 BUDS |
We're up 979.27 BUDS this week from staking alone. Amazing, on-top of my harvest yields and RAID returns, we are stacking the BUDS up quite nicely!

MOTA STAKING!
MOTA is another token within HashKings which you can receive by burning BUDS. I usually purchase any MOTA I need off the market, I have enough staked to return me two seeds each week, one per specific plot I own myself (not delegated to me.)
I missed another seed drop for my Mexico land last week but I wasn't going to let it happen for a third time, so I staked an additional 0.5 MOTA to account for fluctuations. Seems quite a lot of people are staking MOTA for the Mexico lands more recently in comparison to South American.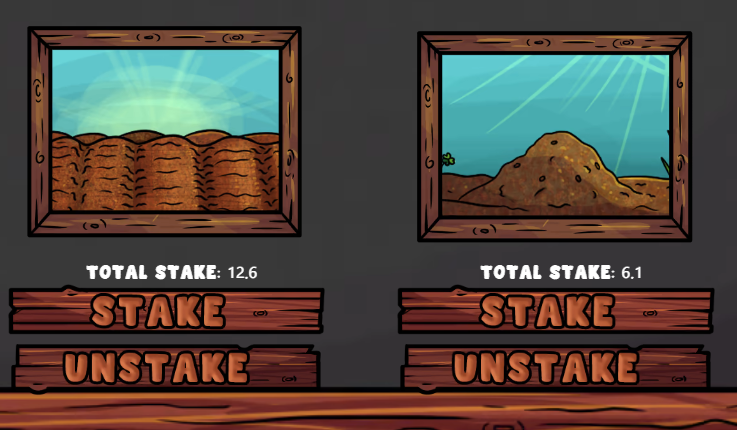 Thankfully these do help quite a lot with harvests rewarding me a free one per week basically if you stake a 1:1 ratio with land, makes it quite chill!

What is

!PIZZA

?🍕 Read more about it HERE!🍕
🍕JOIN THE PIZZA DISCORD🍕
🍃JOIN THE HASHKINGS DISCORD🍃
THANK YOU FOR READING!
---
---