HashKings: Third Harvest Results! Staking MOTA + More Investments!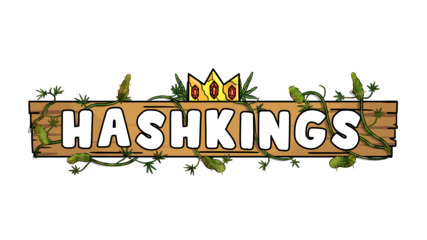 How we all doing! I hope you're all well, this is the 3rd week I've been playing HashKings and I'm understanding more everyday.
I still only have the two bits of land but I've improved upon my farming abilities! I was previously purchasing seeds via NFTM.ART which was pretty much leading me to a loss per week or breaking even. I'm playing for fun, so it's not an issue but of course we all want to see profit and gains in every aspect espeically if we've invested etc.
I harvested my Mexico land and was greeted with a seed. I was very confused, as I didn't know there was a drop chance to recieve seeds from harvests! Which is fantastic, I was told it is a 20% chance which overall returning a seed when I confirmed where this seed came from via the Discord!

A decent harvest again gaining another 447 BUDS but I'm happier about the seed. Gaining seeds saves me a lot of thought process and calculations attempting to workout if I'll be making a profit this week or not, again I don't care about the profit. but the fact I now can generate my own seeds occassionally is amazing to know going forward.
More lands, more chance of seeds per harvest! Time to get more lands soon.
I also knew about Staking MOTA. So a couple days ago I went ahead and purchased myself around 17 MOTA and I previously had 1 MOTA from burning BUDS.
Staked 11.5 MOTA to Mexico Land
Staked 6 MOTA to South American Land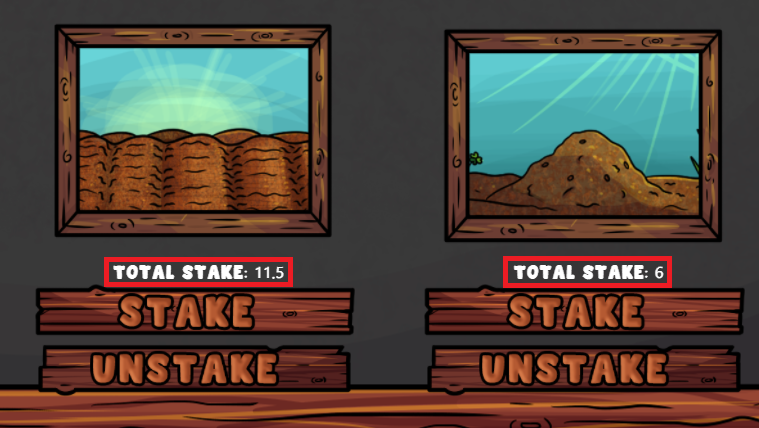 In return for staking the set amount of MOTA per land you will recieve a seed drop, as I'm in range for drops I awaited the weekend to get my first ever seed drops!
I wasn't disappointed either, having now a free source of seeds going forward for the forseeable future I can see my farming capabilities getting better by the week.
I perhaps should learn about Water Towers next, as I would like to also see myself producing water to have no outgoing cost per week and instead can start generating pure BUDS to roll up some big boy joints.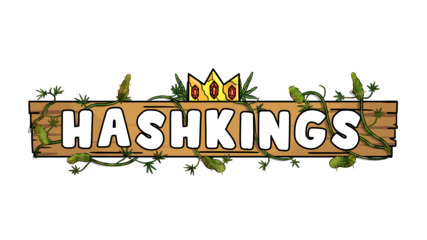 My New Zombie Queen.
So if you've read any of my previous HashKing posts you would've seen me say I'm brosing NFTM.art as often as I can in the hopes of snagging some deals on lands or seeds. I didn't expect myself to be after avatars, but for the previous weeks I've seen the legendaries going for 40-60 SWAP.HIVE.
I can't confirm if any have sold, but that was the prices I saw them listed at always for weeks.
So it seems someone is quitting and was off loading a bunch of their assets, I missed the chance of a bunch of cheap lands but I did grab myself 2x Zombie Queens for 30 SWAP.HIVE each.
I initally had the plan to use one to forge with my current Zombie Queen and hold the other/send to raids until I could hopefully flip for a slight profit ;) But upon purchasing I noticed I now had a level 32 avatar with 6445 XP.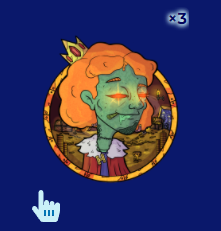 So I wasn't sure what to expect when I purchased the avatars, it makes sense the XP stays with them but I wasn't too sure how the XP/Levels worked with the NFTS. Now I do.
So I think my plan of forging is out the window, or perhaps I save up my BUDS and forge my two other Zombie Queens who are level 2 and level 0.
Unsure! but exciting times ahead I'm sure. I still need to understand forging more and the benefits. But If I can see a long term benefit I'll definitely take the leap.

With my new purchase I also realised I could now enter the higher level raids, immediately sent my new Queen out to participate and netted myself 129 BUDS for that single raid. Pretty amazing considering my stock of about 15 other avatars can't pull anywhere close to that! Given they are all level 0 except the other queen who is level 2.

So its been a good week! Stacking BUDS quicker now and in higher quanities, my South American land harvest was sub-par only rewarding me with 283 BUDS this harvest but we make do, hopefully raids can make up for the lost buds in the mean time!
THANK YOU FOR READING!
---
---