Want to see my 2 Inch MONSTER?

Something's wrong with this Reclining Buddha cannabis seedling - but something's also very RIGHT! It's TWO inches tall, has SEVEN sets of lateral branches, and is about to flower!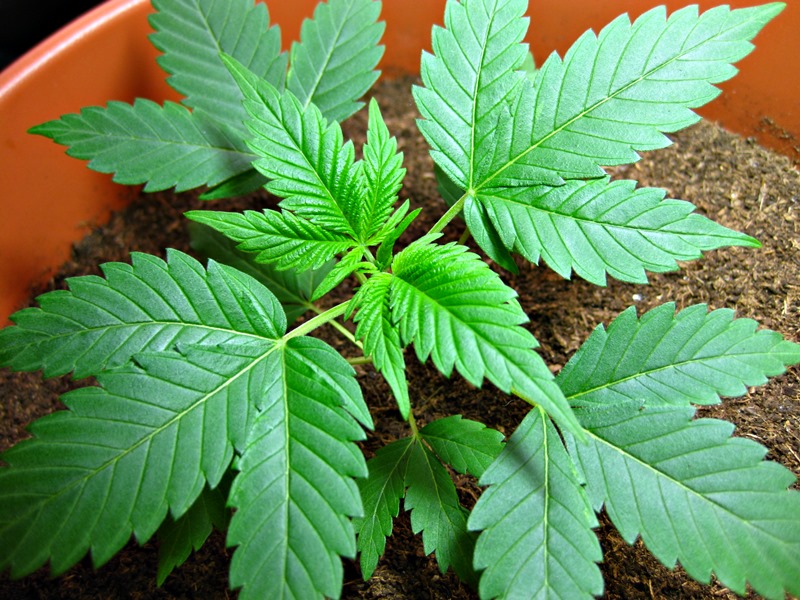 After weeks of struggling to take root, I photographed and talked about this stunted plant last week, and it has further broadened since then (now 7 inches across).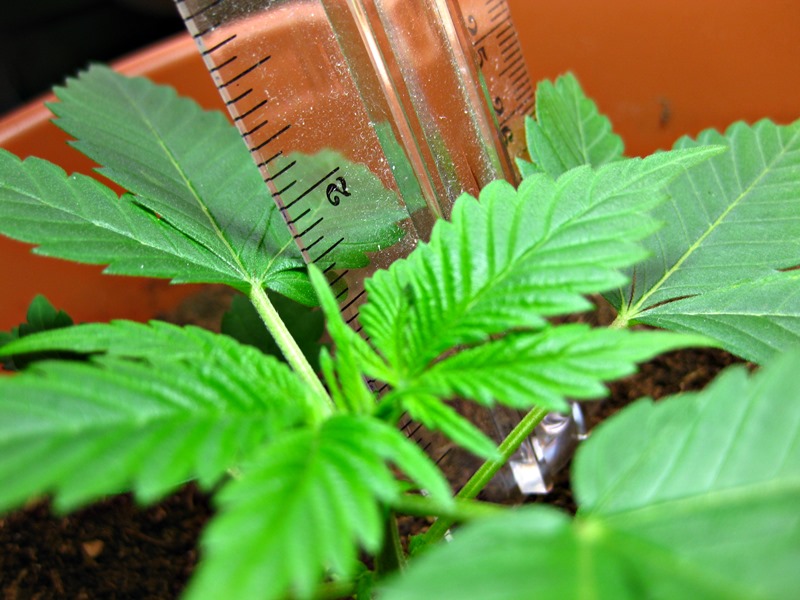 The leaves are larger, deeper in colour, and more-uniformly shaped.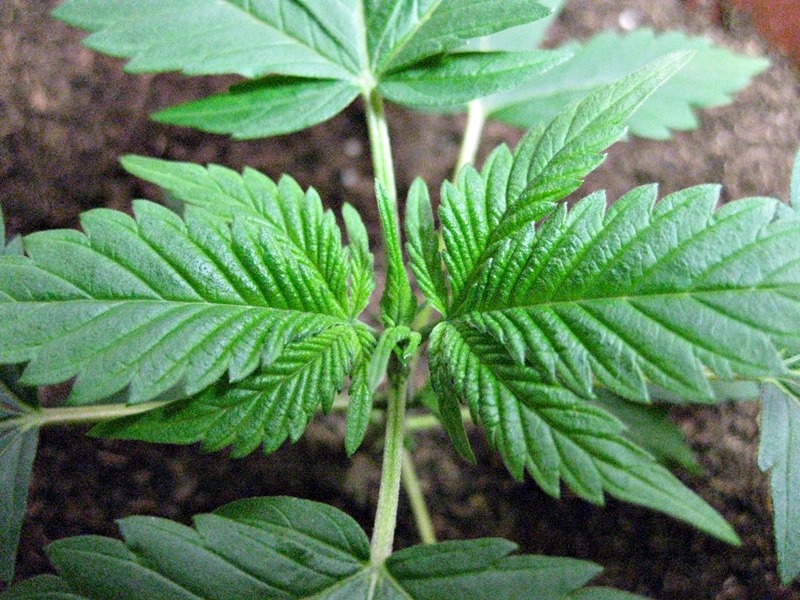 I haven't topped this plant (like I did the other 4), I'm just letting it stretch! All the way to 2 inches now, hahah!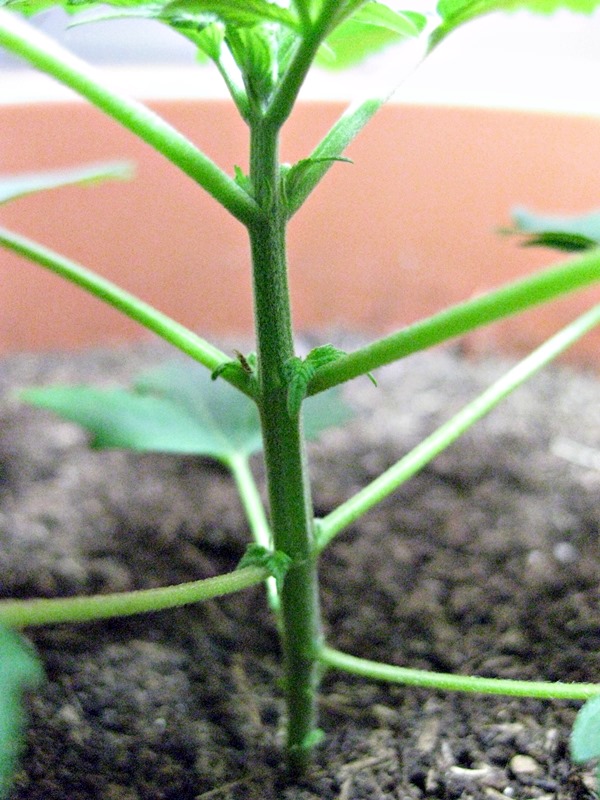 7 nodes in just 2 inches, with an 8th filling out now. I have no idea why. It should be genetically very similar to the other 5 plants. It seems to be due to unique physical trauma received during rooting of the germinated seed.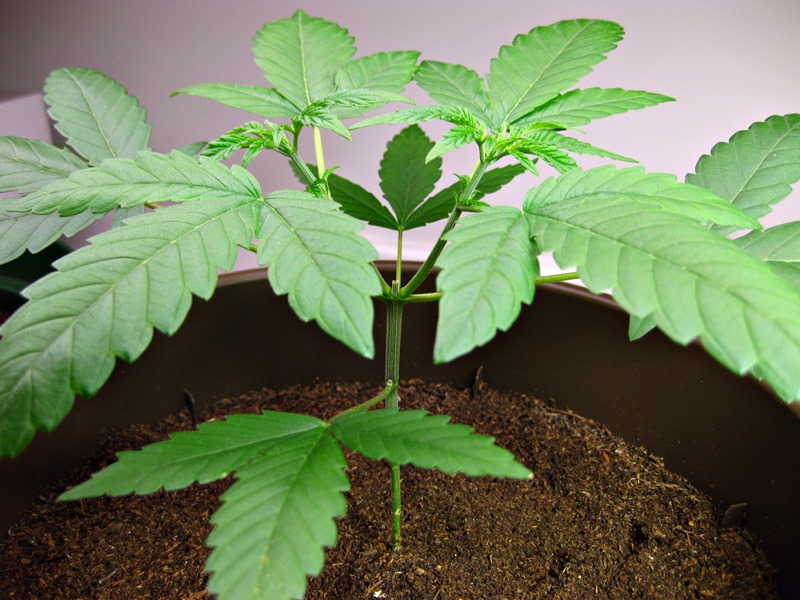 For comparison, that's what the other 4 plants look like at the moment.
Time to Flower
Dedicated dark hours per day is now increasing from 4 to 12. Yes, they're fairly small, but I'm happy with that. Each pot has a certain amount of nutrients and if I veg too long, the flowers will be sparse and wispy.
Perhaps these stout young plants will pop out some dense tasty Indica flowers?! I've never flowered a 2 inch plant before, but we're about to find out what happens!
Stay tuned for the conclusion of DRutter's Winter Medicine Patch and the 2 Inch Monster.
DRutter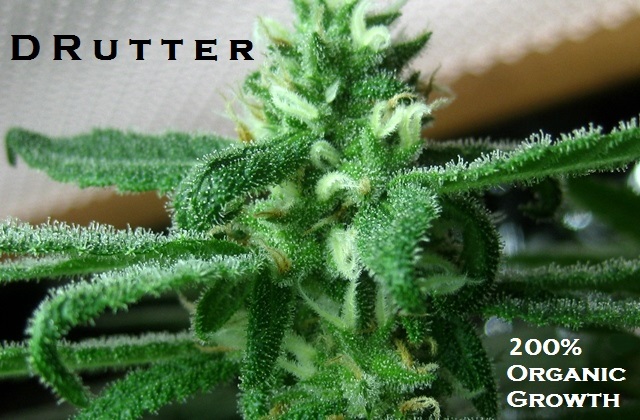 ---
Posted via weedcash.network
---
---