Trying to save 2 precarious lives with cannabis

I just got this frosty dank organic outdoor bud from a close family member! He grew it in his yard this summer. I plan to make full-spectrum oil and give it to people I know who are dying, in the hopes it can heal them and save their lives.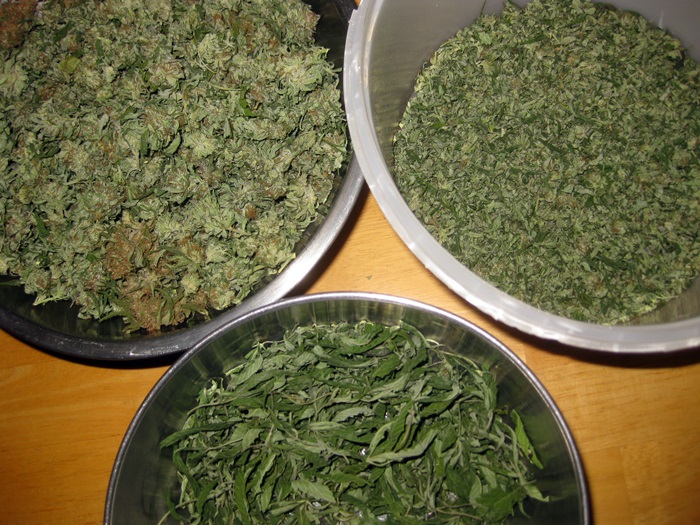 My wife @MediKatie and I have been champions of cannabis as medicine for 10 years now, both online and off, spreading knowledge and saving many lives. It has been an incredibly rewarding path. Neither of us (or our children) would be alive if not for cannabis, a fact I have documented dozens of times here on the blockchain. We have many productions on medicinal cannabis use, including Cannabis CURES Cancer.
Now, with this load of high-quality bud that is perfect for producing Rick Simpson Oil (RSO), I intend to make enough medicine to knock back a stage 4 cancer AND heal end-stage liver cirrhosis, in 2 different patients.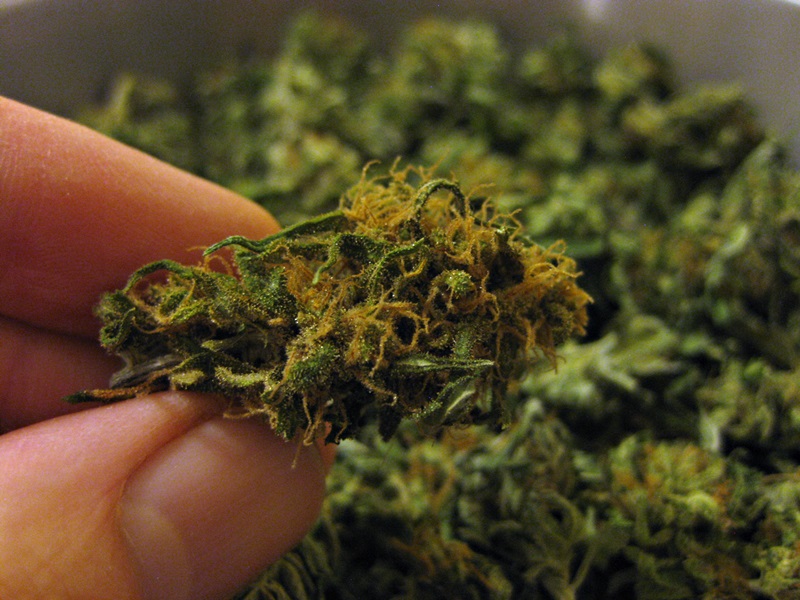 Aside from a bit of leaf which I set aside, I ended up with a big bowl of buds (seen above) and a bowl of sugar leaf and trim (shown below). After processing the bag I received today, and the harvest from my own last indoor crop, I have 106 grams of bud and 64 grams of trim.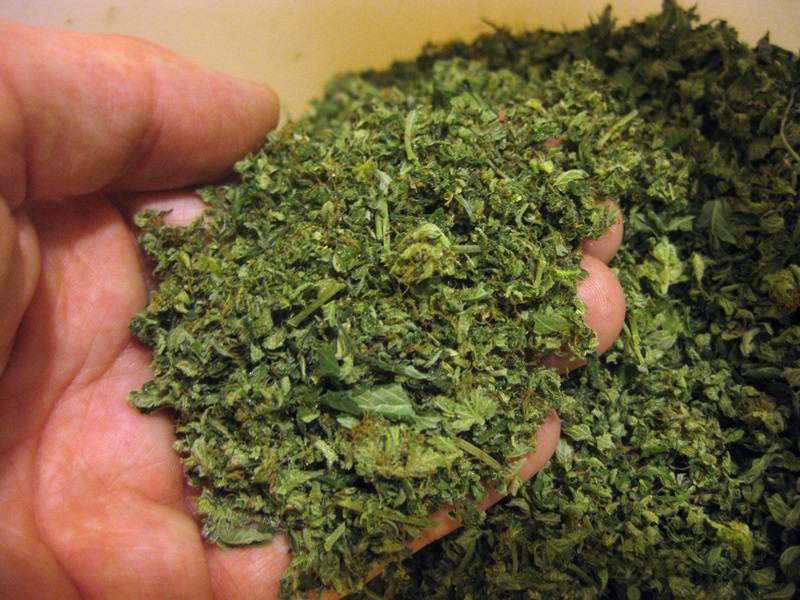 The trim is pretty sticky and dank, and I wouldn't be surprised it it was about as potent as the bud itself.
So I've got 170 grams (6 ounces) of high-THC organic weed.
Rough estimation: I'll get about 35 grams (1.25 ounces) of pure cannabinoids after extraction.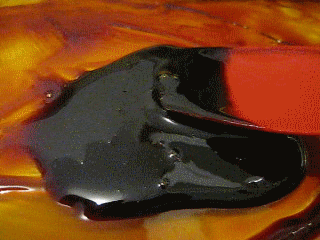 Patient 1
The adult son of an older man I've befriended at the local freedom rallies.
His advanced stage 4 cancer originated in his brain. The tumor is an astrocytoma and it's located in his parietal lobe. He is having trouble with certain movements, reading, balance, and judgment. All conventional treatments have failed, along with some alternative treatments. He has smoked cannabis recreationally for years, which helps his cancer symptoms and mood somewhat, but it has not been a sufficient dosage to deal with the growing tumor. No medication is working and the radiation does more damage than good. He has been given weeks to months to live. He feels somewhat helpless at this point, but his father tells me he may be receptive to taking the oil.
My hope is that if I produce the oil and present it to the patient's father, he will get it to his son with information and a nudge in the right direction.
Cannabis oil (especially high CBD full-spectrum oil) can shrink and even completely remove brain tumors, even astrocytomas which are incredibly resistant to almost all known treatments (like radiation, chemotherapy, etc). It is tolerated well by most people (especially those who have a history with cannabis), and very unlikely to cause any type of unwanted effects. This cancer is very advanced, but even so, there is hope it can be reversed, or slowed. At the very least, the patient will benefit from symptom relief. With no other options left, taking some cannabis oil and being nicely stoned for a few weeks isn't so terrible. And it may very well knock that cancer into remission! If so, I'll gladly help source another batch of oil to keep it under control.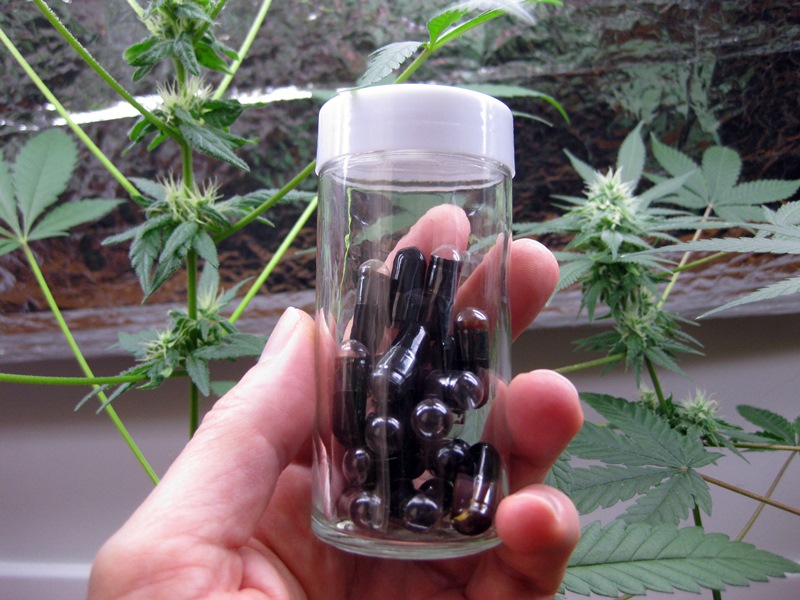 Patient 2
A close family member (but not the one who grew the cannabis).
His late-stage liver cirrhosis is caused by decades of alcohol and drug abuse. He is jaundiced (a serious sign of liver failure), hardly able to keep food down, trembling, in pain, and depressed. He has been to rehab a few times, but it never stuck, and he appears to have all but given up now. He is a cannabis user when he hasn't spent all his money on booze, but has never taken it seriously as a medicine. Currently he is losing weight, took 2 Covid shots earlier this year (and was sick after each of them), and has lost his job. Alcohol addition is incredibly powerful and his life has taken the toll. He has been given weeks to months to live.
My hope is he can find the will to turn around, and then accept my offer of help. I can give him a little oil to get him started, and dispense it to him a bit at a time, to avoid any chance that he might over-consume it, or be tempted to sell it for drugs.
Cannabis oil (especially high THC full-spectrum oil) can help repair damaged liver cells. I don't know how much actual regeneration is possible, but cannabinoids are protective of liver tissue, so it would halt any damage currently taking place. If he can stop drinking, in part by replacing the cannabis high for the alcohol buzz, maybe he won't die. Cannabis oil can also help treat depression and PTSD, which often go hand-in-hand with addictions. And it certainly will help with his physical pain, replacing the need to use drugs like Tylenol (acetaminophen) which would surely kill him.
If you damage your live with alcohol, you can never EVER taken Tylenol again. It's so dangerous that some people use alcohol and Tylenol together as a cheap and effective means of suicide. Just don't do it! Cannabis oil is safe on the liver, and treats many types of pain just as effectively as Tylenol does.
I'm going to bring you along as I further process this bud into a concentrated form that can knock out tumors and heal organs!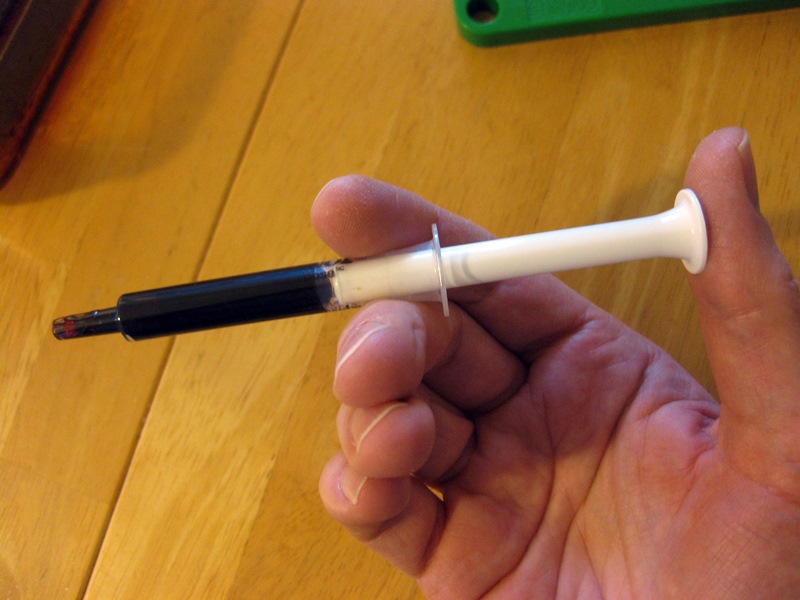 Time is not on our side, so I'll be starting this as soon as humanly possible. I already have the isopropyl and everything else required to make it happen right here at home.
This is my area of expertise! This is what I do. I love to heal! That's why I became a nurse. It's also why I got out of nursing - because healthcare has become SICKcare. It's about keeping people sick and dependent on pills or injections. Cannabis is the safest therapeutic compound known to man - even safer than Ivermectin - and it literally grows on trees, so there's no profit for the big pharmaceutical corporations. That's why it's still so controlled, and censored, even after they supposedly legalized it. See my documentary Legalization is a LIE for more info.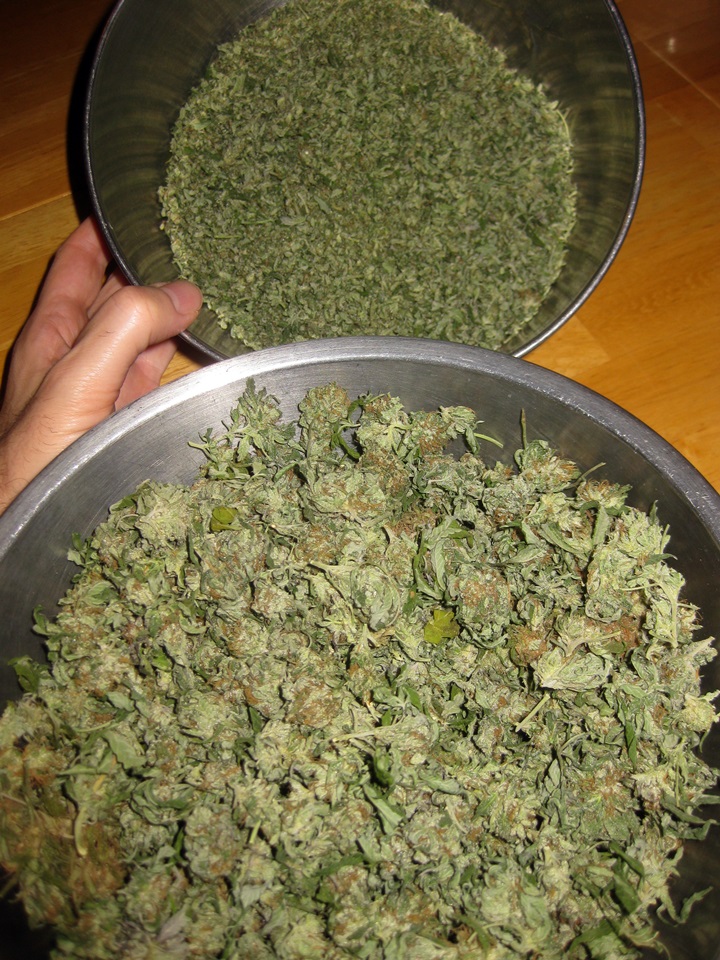 This hybrid cannabis was grown in real dirt, under the Southern BC sun, fed rainwater, and is sparkling with trichomes. It's going to make excellent oil! I can't wait to get started, and then to distribute the medicine to those who need it. I'm confident I can bring relief, and possibly save lives.
DRutter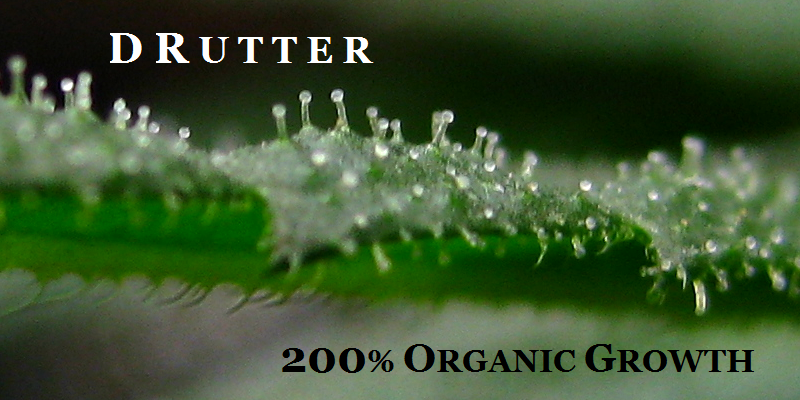 ---
---