Topping my Steem OG seedlings a bit early this time
And they're off! The tops of my little cannabis plants, I mean.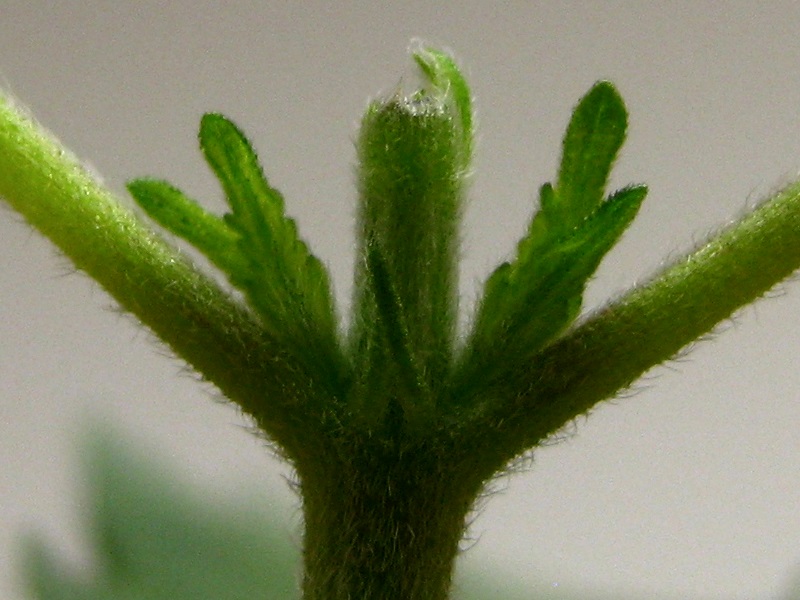 And just like that, not one stem, but two. In the wild, this ability means a young plant that gets injured (perhaps nibbled by something furry) still has a chance at life. Pretty useful.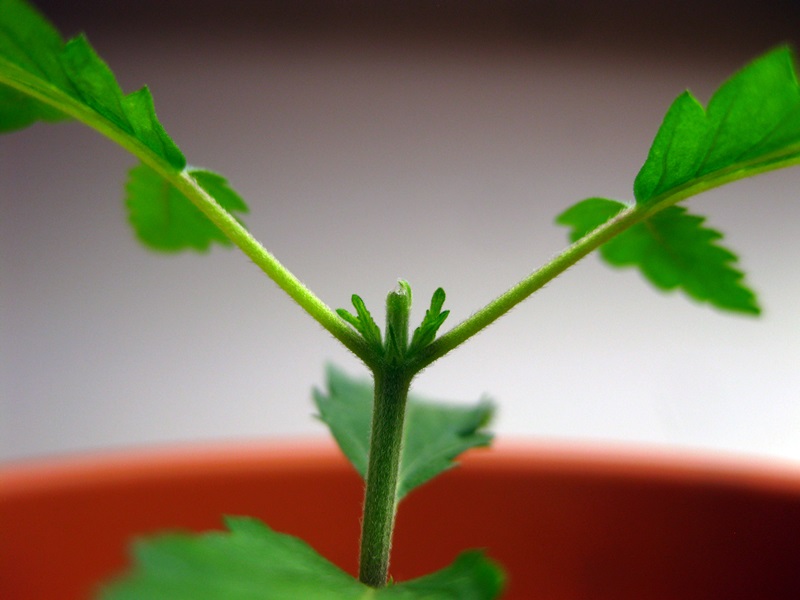 Topping plants seems pretty drastic, but when done at the right time (from about this point, until early flowering) it costs the plant very little, and often leads to favourable outcomes. I definitely recommend it. If you're scared to try it, that's normal! We all were. It's one of those things you wish you'd had the guts to do a lot sooner.
My goal this time is to TRIPLE top, something I haven't done before. I plan to let these 2 stems grow up just a single node, before topping again to 4 stems in a square formation. Then, also after just a single node, I'm going to top those 4 AGAIN to produce 8 stems, in a roughly octagonal formation.
For now, they're still quite small, so hopefully I'm not putting too much strain on them at this tender age (25 days). I've got 4 young females in 4 big pots: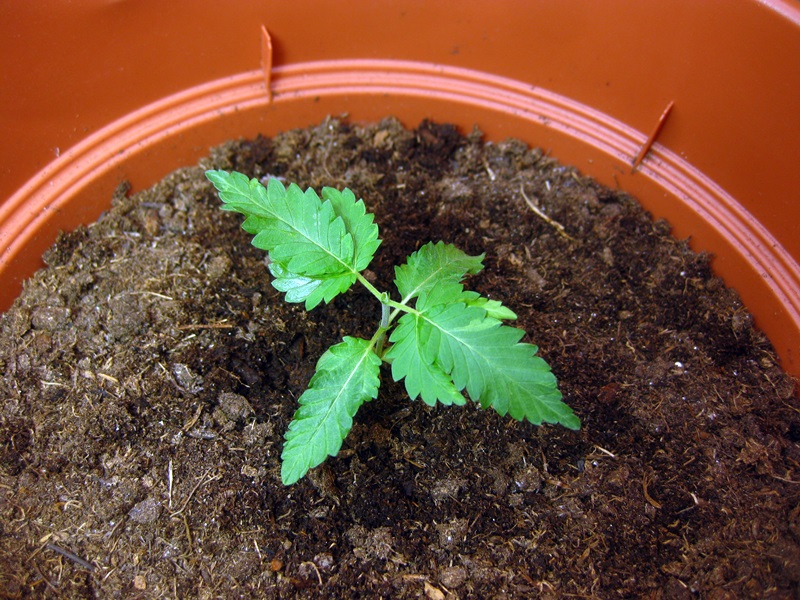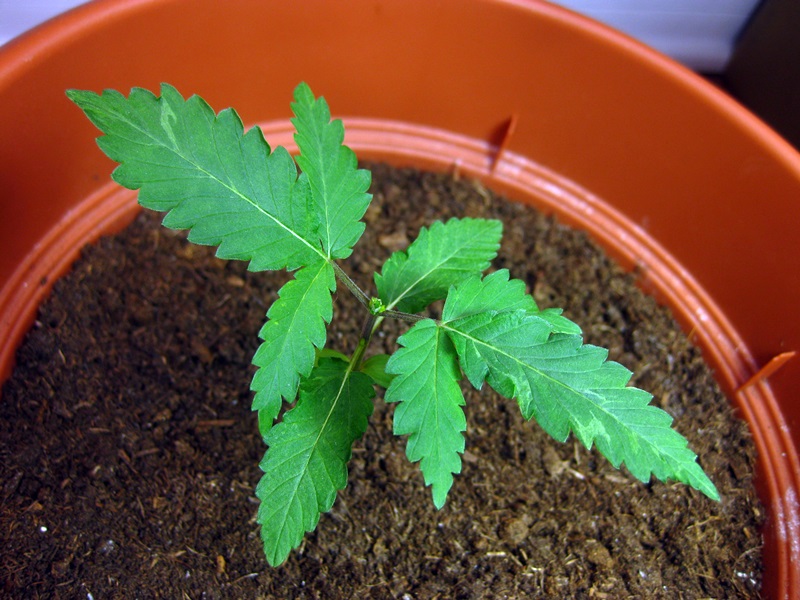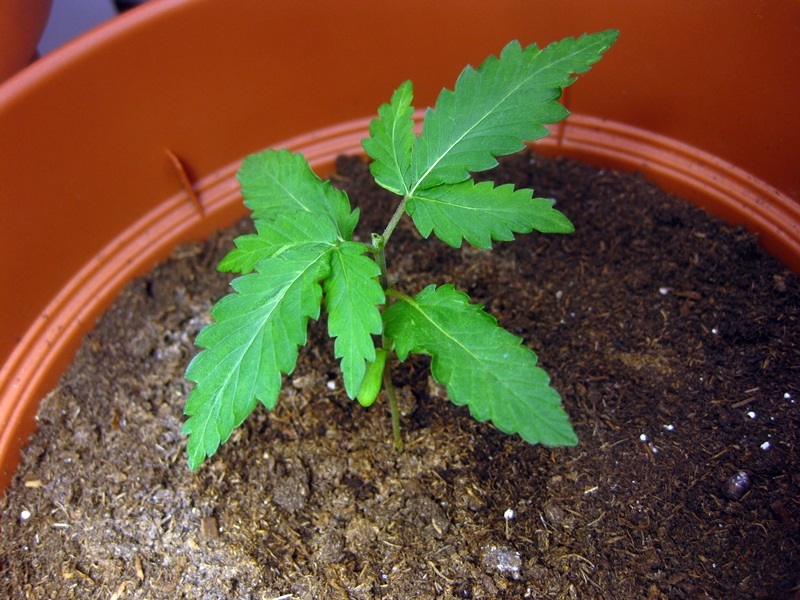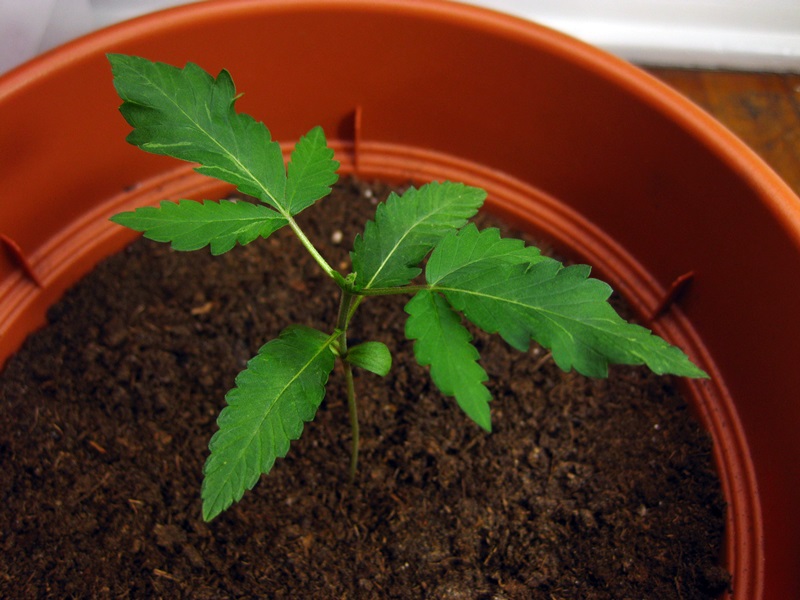 They're a bit homely, but that's normal for my garden. My strength tends to be in the later vegetative and early flowering stages, so stay tuned, you're in for a couple good months of canna-posts :))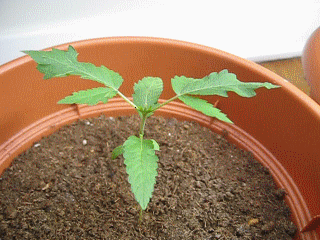 Grow in peace.
DRutter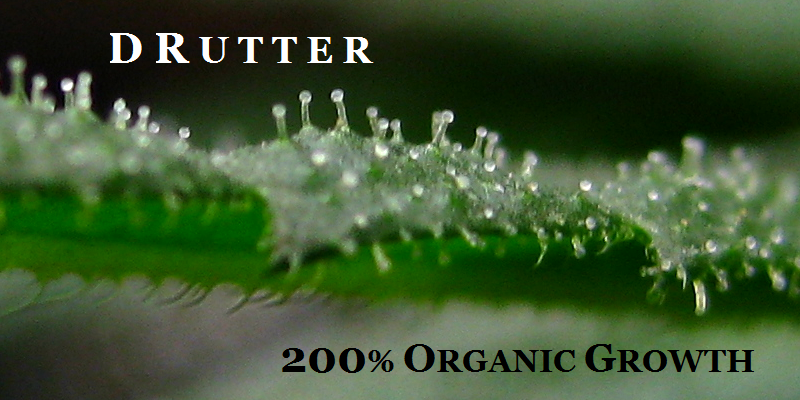 ---
---