There's something special about growing cannabis outdoors
The frosty nights are (hopefully) over here in BC, Canada... time to get into the garden! This year, on top of my food crops and flowers, I'm growing cannabis in my yard. It may be stolen by thieves (or cops), but I'm going to do my best! I took a few photos of the startup of this crop.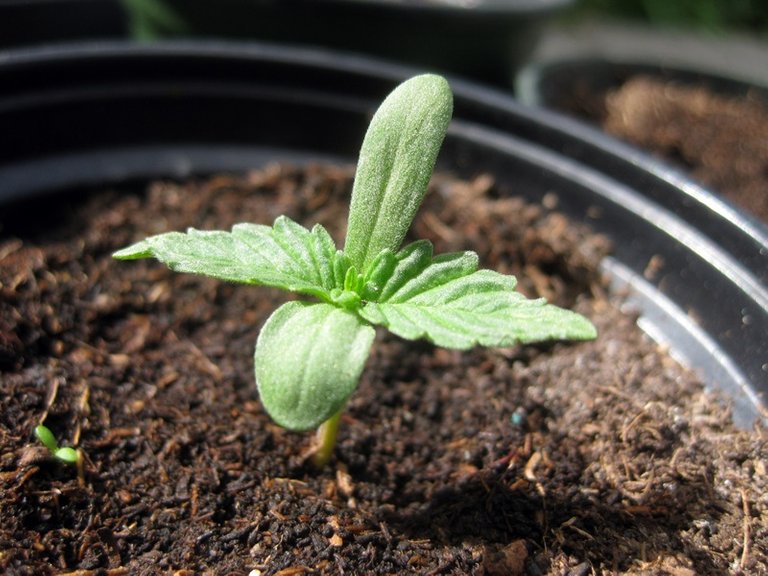 That's the Steem OG. It's a hybrid of hybrids, gifted to me by @jonjoudyer back in the Steemit days. I feminized the seeds myself using herm pollen, and have been waiting for an opportunity to try them.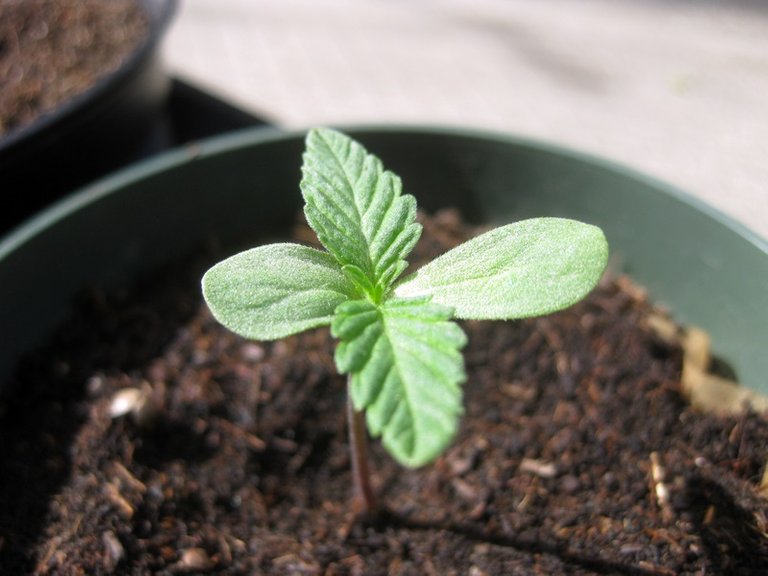 That's a Steem OG which I crossed with a MK Ultra! So it's a hybrid of many hybrids, and a strong indica. Should be interesting. Also feminized.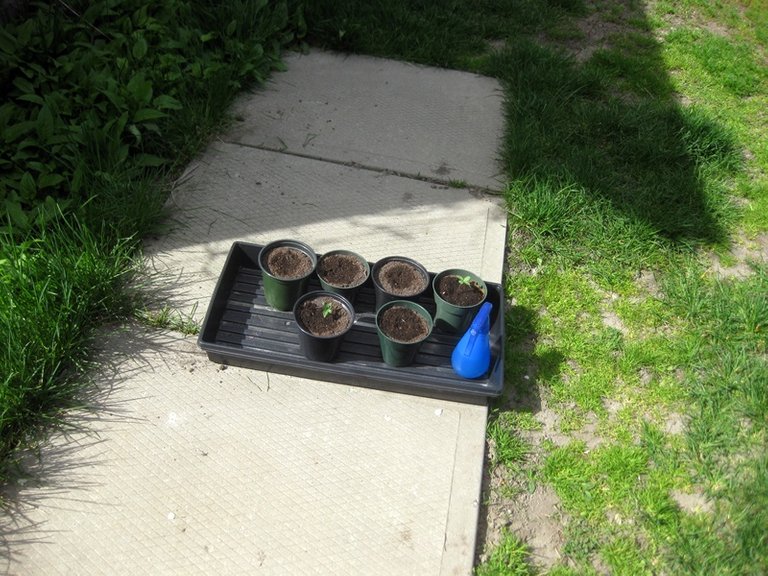 That was today out in the yard. The sun was shining so I let the sprouts soak it up. Only 2 have appeared so far. It's dry here, but I'm keeping them misted.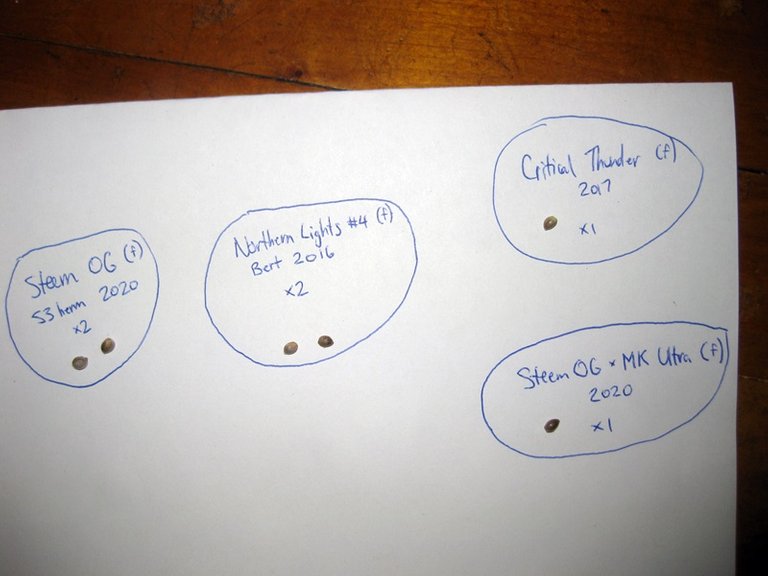 There they are last week, as seeds. They're all feminized! I learned my lesson last year with a tester plant. It grew well, but it ended up being male. That's not so bad indoors, but I can only grow 1 or 2 plants in my garden outside... if they're male it sets me back a whole year. Let's not do that again!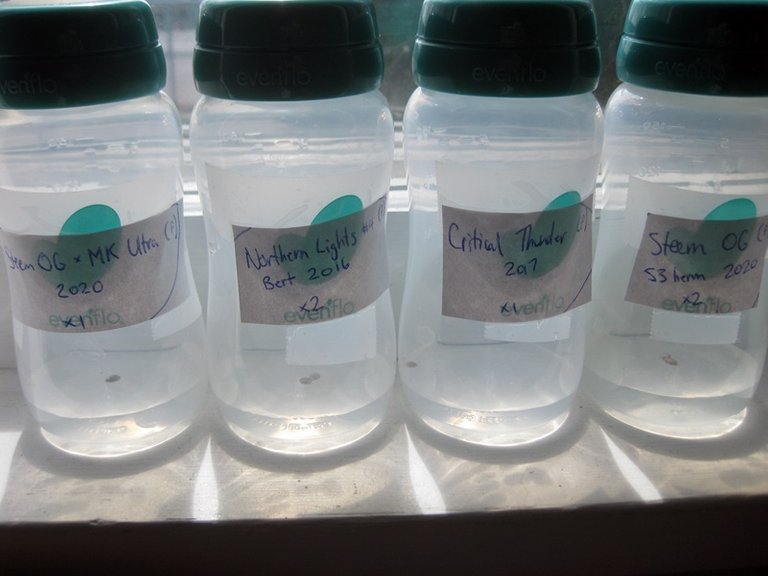 The seeds in water. Yes, I used old baby bottles for the germination process this time :P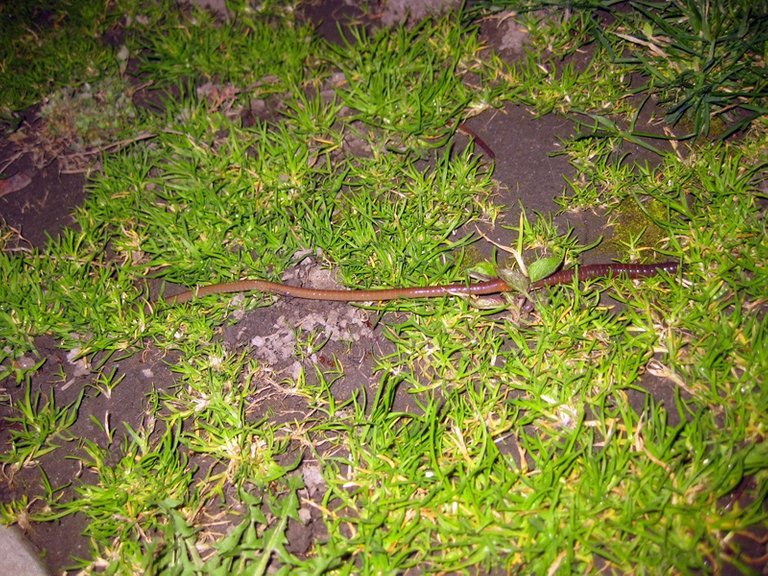 There's a global fertilizer shortage right now and the price of worm castings is through the roof! Luckily, I know some worms! They hang out in my back yard after dark.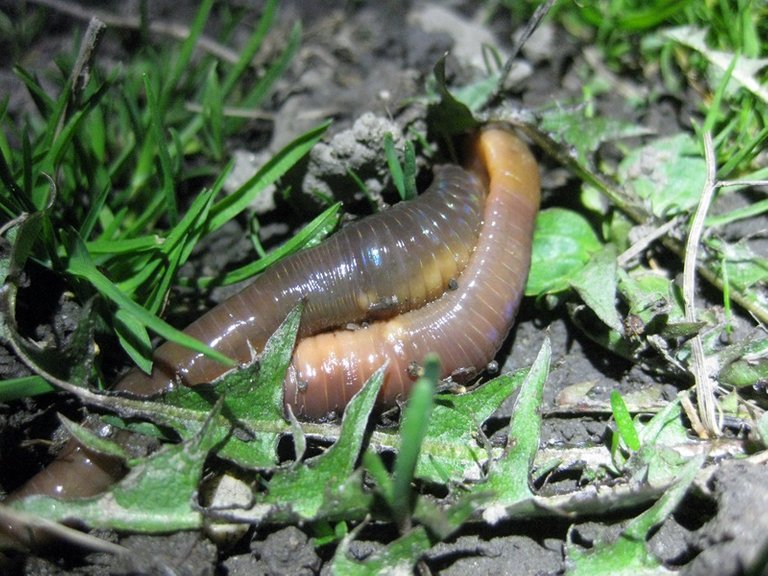 Sometimes they're doing the 69 out there, like these two! Bunch of hermaphrodites! Anyway, most of the time they're just eating and pooping. And it's the poop (castings) I'm after. I collected several handfuls and mixed it with some plain soil from the garden. This made up my potting mixture.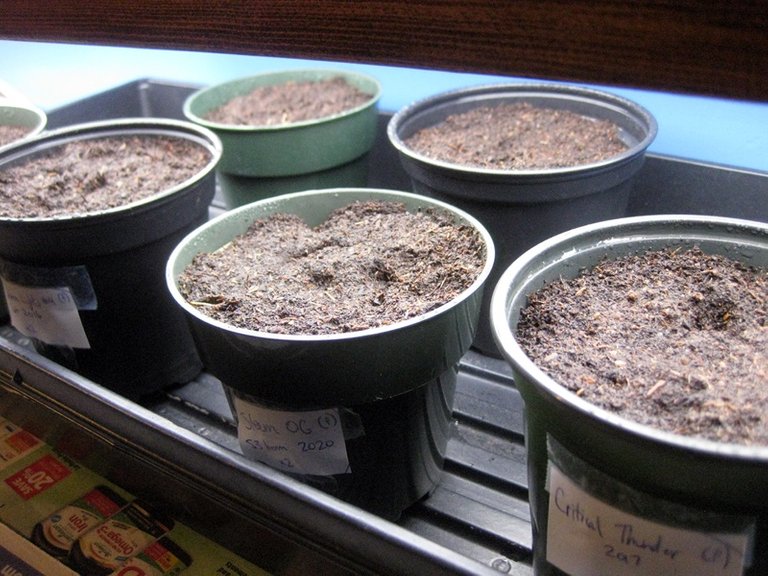 At night, I bring them inside. I don't have my normal spot anymore (we had another baby and that room got taken over!), but they can hang out downstairs under this lamp when it's dark out. Also, on days when it's really windy and rainy out, I'll probably keep them in, at least until they're bigger.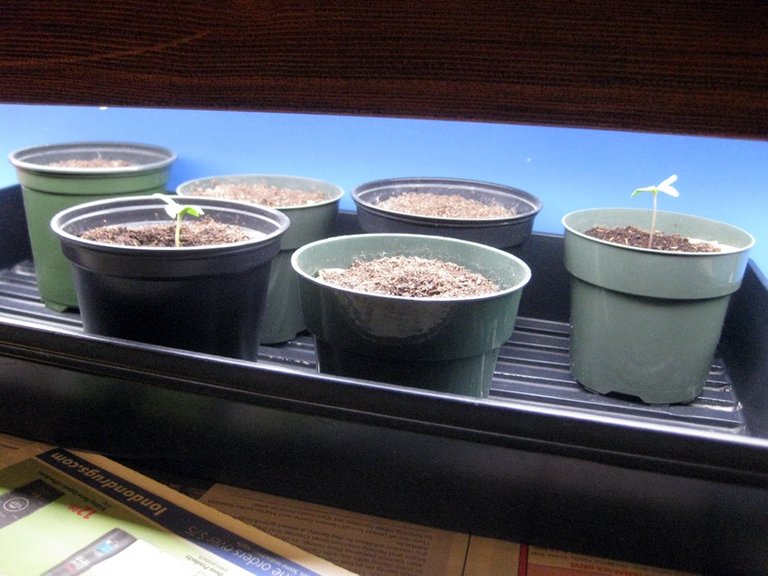 There they are tonight, under the lamp, hoping it will be sunny tomorrow so they can go back outside!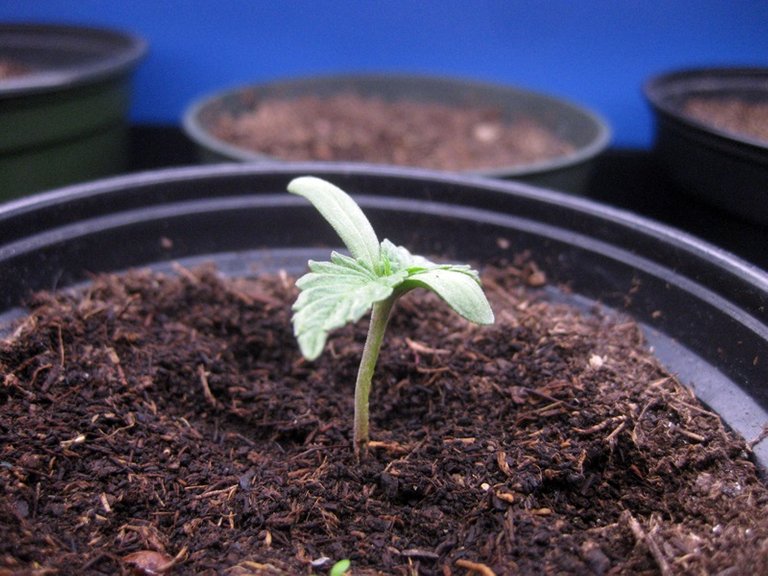 In about June, they'll go out into the garden, where it will be nice and hot. They'll finish vegging in July, then naturally flip to flower in August. If they need help (we have bright street lights nearby) I will use a tarp to give them more darkness at night. Harvest should be early October.
Here's a shot of my wife @MediKatie toking on her dab pen out in the garden last year.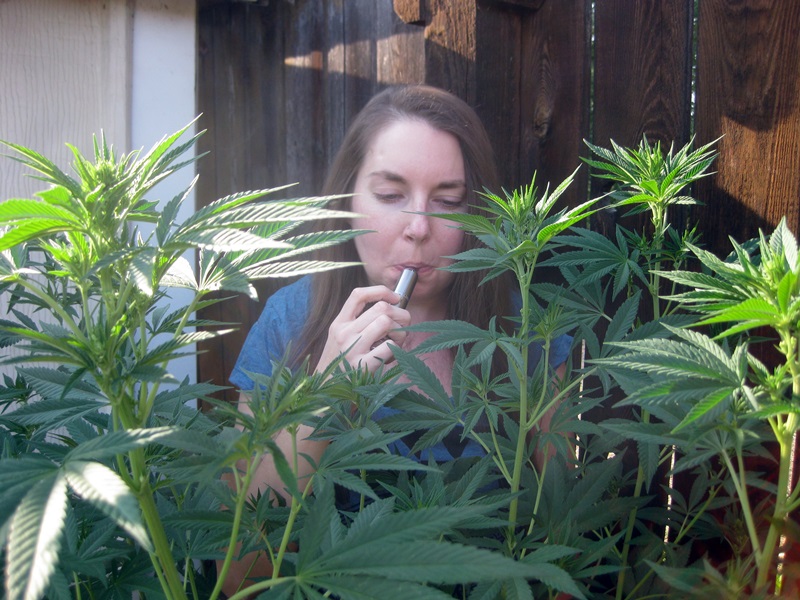 The plant was male, but it proved to me there's enough light and nutrients in that spot to grow cannabis. It was also the largest cannabis plant I've grown thus far, and he was really healthy, so it was a good learning experience.
That said, I'm looking forward to ONLY GIRLS this time around!
Grow in peace.
DRutter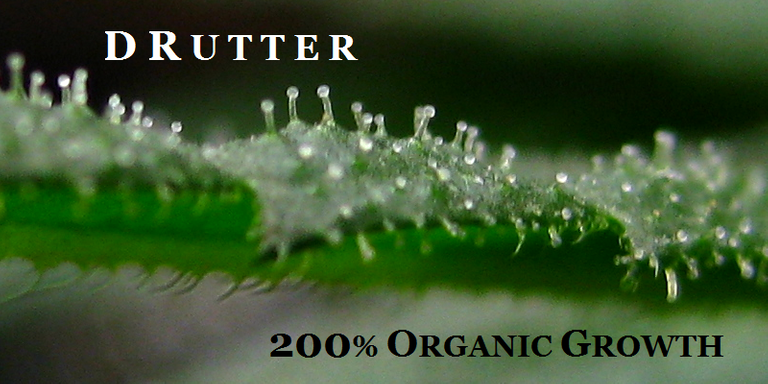 ---
---