Jarring up some sticky Reclining Buddha
After hanging 5 or 6 days in a dark closet, my fluffy organic indoor cannabis buds are ready to cure in glass jars! They're sparkly, sticky, and smelly... a good sign of things to come : )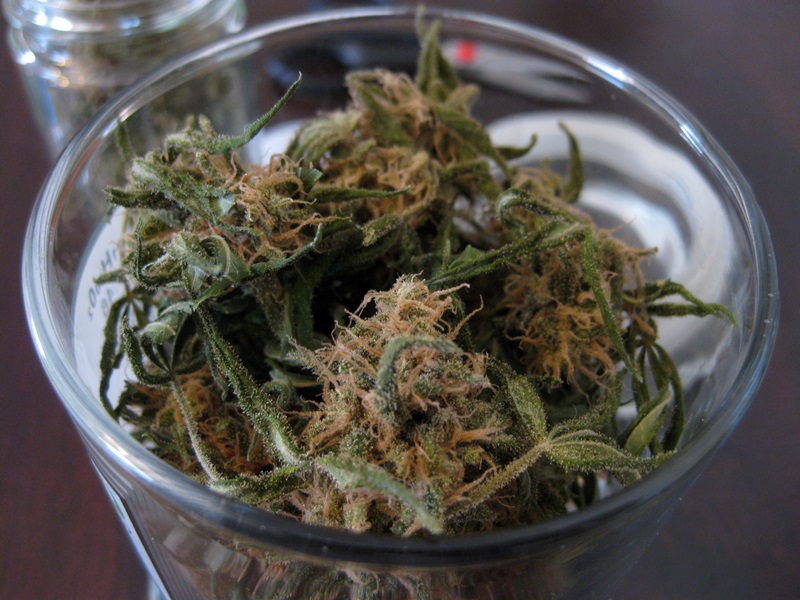 At this stage, I don't remove the 'sugar leaves' (tender green growth near the buds and covered in trichomes). They can cure with the bud, and then either be removed to make edibles/topicals, or smoked.
Normally, most of us don't smoke a lot of leaf. And personally, I'm very picky when it comes to what I smoke, if I smoke at all. But leaf grown 200% organically (nothing except light, air, water, and organic soil) and cured properly is smoother than most bud you can buy. It's like candy. You don't even feel the smoke in your throat... but you definitely feel it in your head.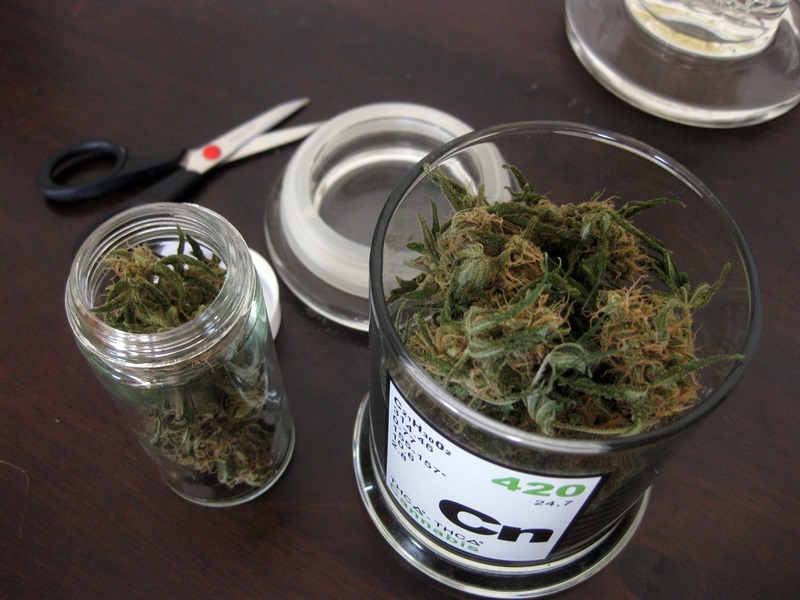 Sticky scissors! The smell is like gasoline, skunk, and pepper. There's also a "wet grass" smell that will fade as the bud cures, usually replaced with a hint of sweet fruit.
It will continue to lose some of the green colour. How I understand it is beneficial bacteria are eating the chlorophyll and sugars, breaking it down to simpler molecules. This makes the bud smoother and helps mature the cannabinoids and terpenes. Once the bud becomes dry, the bacteria die, and curing stops. My strategy with curing is to dry as slowly as possible without getting mold. If you dry too fast, you won't get much of a cure. If you dry too slowly, you risk getting mold in your bud. Personally, the bud I grow tends to be 'fluffy', so it dries fairly easily, and I rarely have to worry about mold.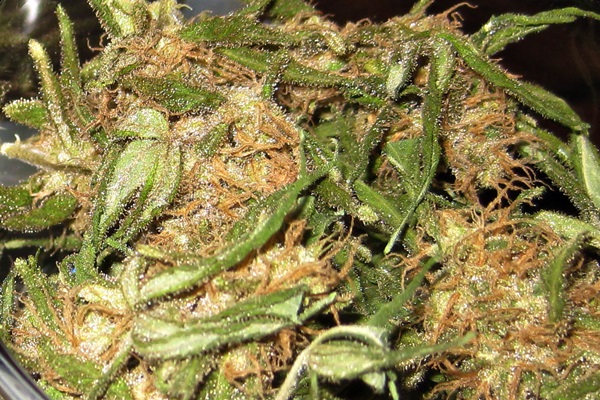 I'll get some better closeups once it's cured, but that picture gives you a general idea.
Yield was decent. I only had 3 females (out of 10 seeds) this time, but I'm happy with the bud curing in these 2 little jars. Pretty much worth its weight in gold, not that I'd sell it. I've been to a lot of dispensaries (dozens in Vancouver's underground cannabis market over the years), and often asked to see their best bud. I've seen a lot of big buds. I've also seen plants with huge yields. Big buds and big plants are impressive and cool, no doubt. But gram for gram, the best weed I've ever seen or experienced? The fire that comes from my own little medicine patch.
Here's one of my favourite plants, a Steem OG called "Ace" I grew a couple years ago: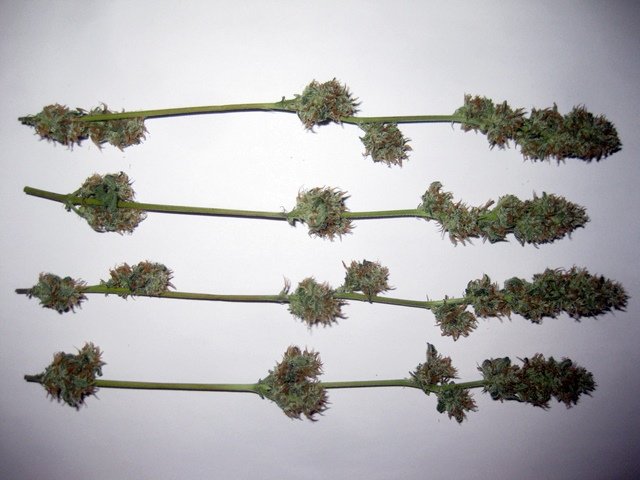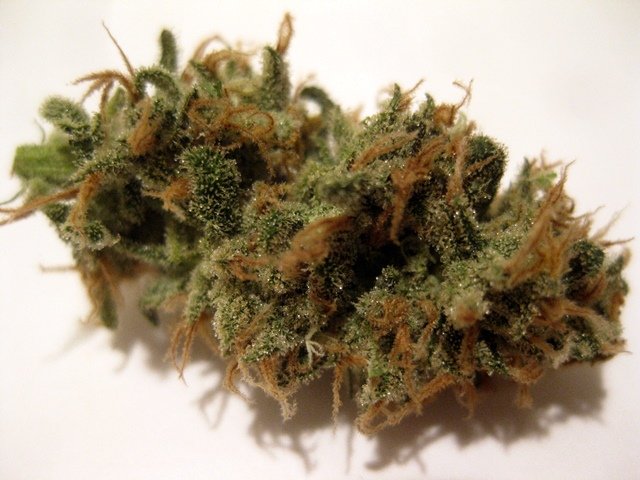 For now, my 3 plants are jarred up, and my little garden spot is being cleaned and prepped for another crop. I believe I'm going to grow some feminized Steem OG seeds I produced myself last year. That way, I know the genetics are good, and I know I'll get enough females to fill my garden.
Stay tuned for that, as well as final photos of these Reclining Budda buds!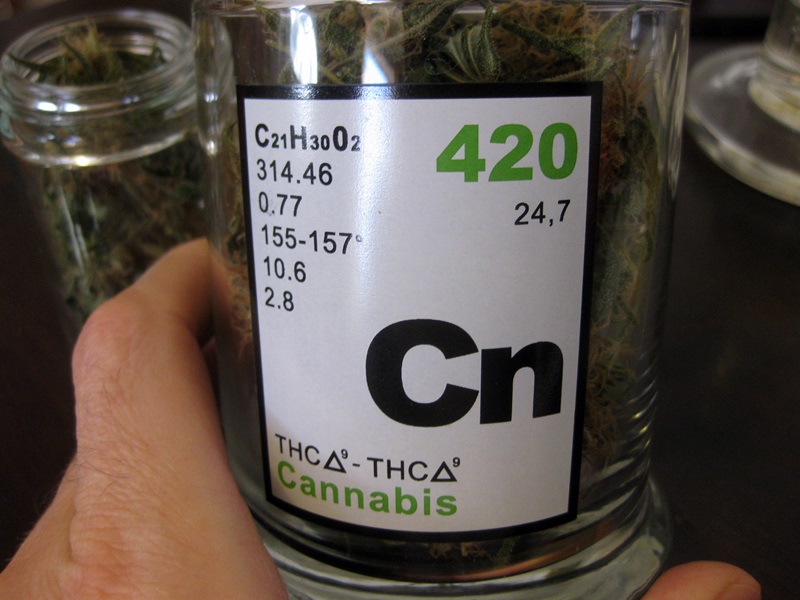 Grow in peace.
DRutter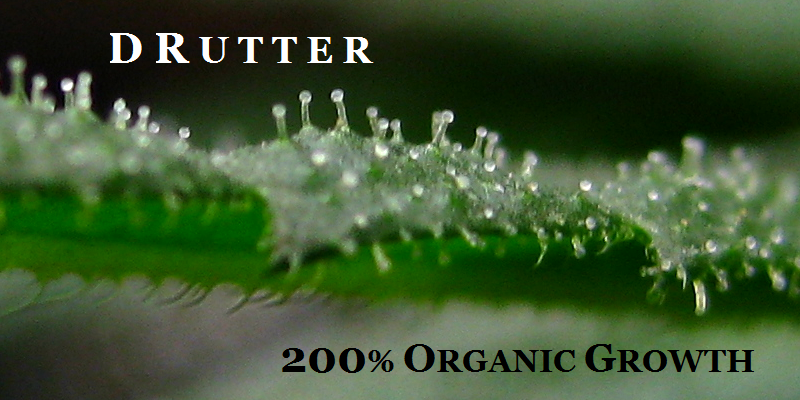 ---
---