Happy 4/20! Reclining Buddha crop report, and an offer to grow some along with me!
My Reclining Buddha buds have cured for a week, just in time for a taste on 4/20! Check out these photos of the top-shelf flower produced, every step posted here on the Hive/Weedcash blockchain! If you like what you see, read below if you'd like some free seeds from this crop, so you can reproduce these results for yourself, using nothing but air, light, water, and dirt.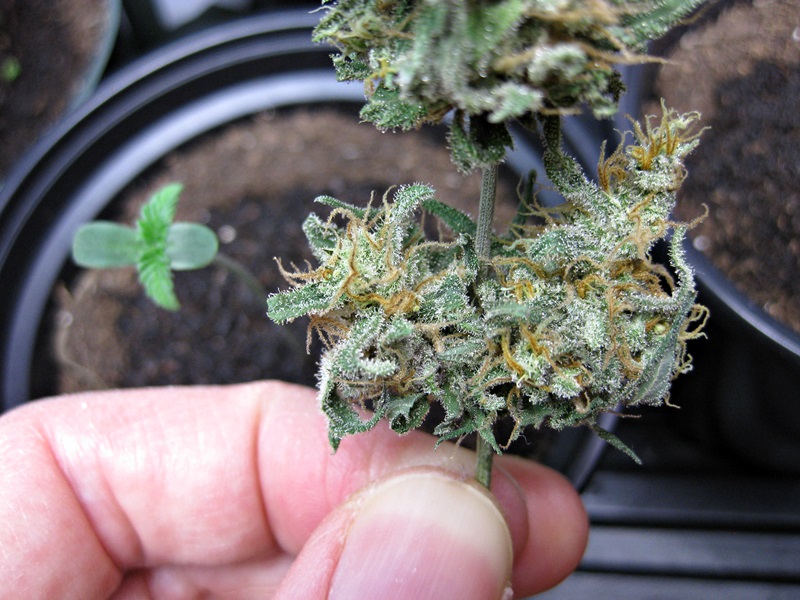 After harvest, they dried up really nice in few days of hanging, and have cured 7 more in glass jars. Not a lot of volume lost, but a lot of weight is gone. That's just water, anyway. They now have the perfect moisture content, and grind up beautifully for smoking or vapourizing. Nice and frosty! Very sticky to the touch. Classic indica terpenes, diesel and skunk, with a hint of sweet fruit.
You can see the next generation sprouting up in the background. Say hello to your Auntie! (Before I take her away and smoke her...)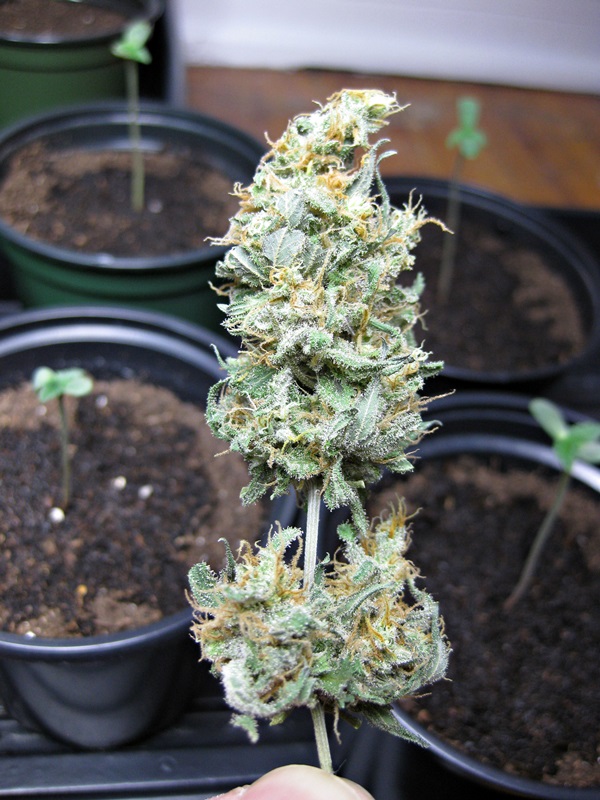 It was a joy to grow this strain. I received the seeds 5 years ago as a gift from a subscriber in Amsterdam.
Reclining Buddha is a heavy-hitting Indica, high in THC, moderate in CBD, and known for mind-altering effects and uplifting sedation. The strain is a cross of mainly Super Skunk and Holland's Hope, two iconic Dutch cultivars. It was bred by Sensi Seeds.
They traveled with me through some weird times, and weren't spring chickens by the end of 2020, but at least half of them cracked. I was glad I didn't lose these genetics. I really enjoyed the plant structure, and they were healthy the whole way through. The male ("Monster") was really stumpy and stout, and I used him to pollinate the 2 healthiest females, leading to a crop of fresh seeds! I ended up with several dozen of them. 13 went to start my next crop: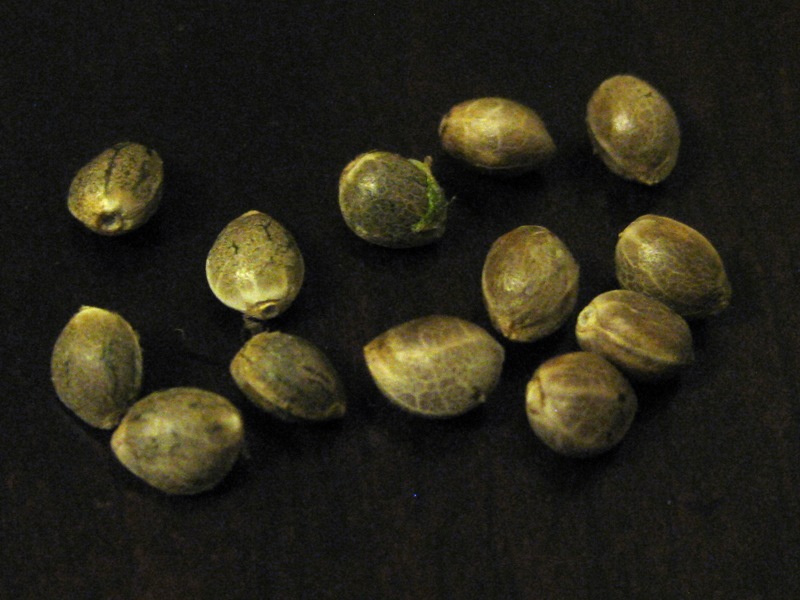 I consider these seeds as high-quality as and high-value as any can get. Put a brand name on something like this and people pay $30 each. Get a government to "legalize" it, and people pay $80+! But these are potentially far better. For one thing, you saw them produced from scratch, right here. These are totally free market (aka "black" market), never legalized by any government or corporation. These are as close to natural, heirloom, and purely organic as you can ever get.
It's possible to continue to grow these seeds into plants, and back to seeds, over and over again, forever. All we need is provided by Nature. I've proved it over and over, right on this blog. And now, it's your turn!
200% Organic Cannabis Challenge
If you'll grow them the same way I do, and you're in Canada or the USA, I'd be happy to send you a few of these seeds, free of charge, to get you started. Just email me (drutter at protonmail dot com) your mailing address, and I'll put them in an envelope tomorrow. Your address won't be otherwise used, or stored.
To sweeten the deal, if you post updates on Hive/WeedCash of your progress, I'll give you up to a dollar worth of upvotes, every week. Yes, I want to PAY you to grow high-end cannabis! (Totally optional, but why not make some extra crypto?! Offer lasts until fall harvest, approx October.)
Another bonus: If you make a post showing your resulting harvested flowers, I'll send you 100 WEED and 10 HIVE. Just because you succeeded!
Ultra-bonus: If you make a post showing seeds you produced from your harvest, and offer to give them away for free to your followers, I'll send you 250 WEED and 50 HIVE.
This is how we're going to grow out these seeds:
germinate and sprout them however you like
grow each seed in a single container, no transplants
top/train them however you like
the organic soil will be part fluff (eg: moss) and part nutrition (eg: worm castings)
you provide light (artificial and/or natural) however you like
nothing will be added to the container, soil, or water at any point
no products, sprays, nutrients, hormones, or chemicals will be used
we are going all-out for quality, at the expense of yield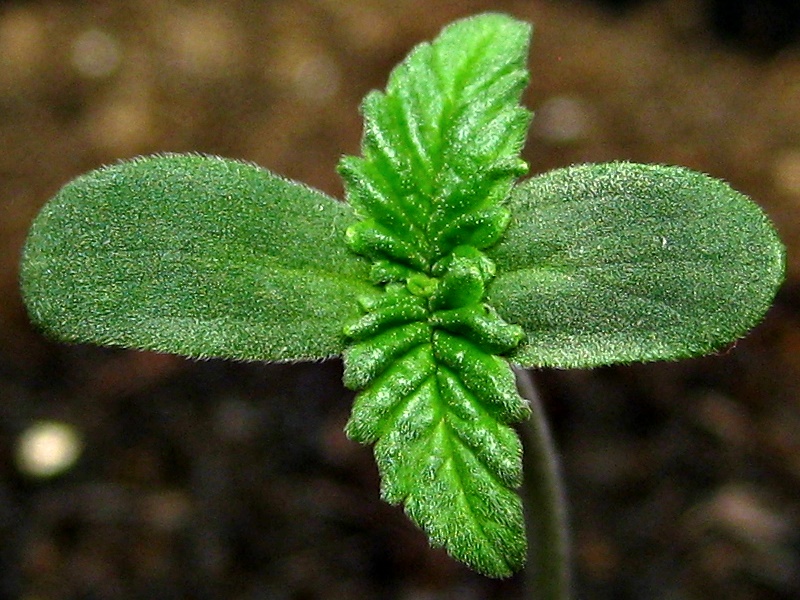 If you don't want to - or don't think you are able to - grow this way, please skip this offer, as the seeds (and my money) are in short supply. I'm not asking much, considering this is all free for you! If you require help or advice along the way, I will happily provide it, either here on the blockchain or by email. Updates and details will be provided soon - stay tuned!
I want YOU to join me in growing the cleanest and strongest cannabis you've ever tasted.
Let's propagate this awesome strain! I'm sure you'll fall in love with it, too. Trust me, the world needs more Reclining Buddha. Please email me your address and I'll get these seeds out to everybody who is interested, while supplies last.
Effect report
After several bowls of Reclining Buddha through the morning, @MediKatie and I were happy, hungry, and energized. Symptoms melted away. Once we had lunch, we reclined like buddhas and rubbed our bellies. No unwanted buzz or anxiety. Highly recommended for patients and/or recreational users alike!
I can't wait to see other growers get their hands on these genetics, and find out what result their personal touch has on their finished product! All that delicious 200% organic weed, all over North America... I can't wait! It's going to be a great summer for cannabis!
I hope you've had a very happy 4/20! Peace and pot.
DRutter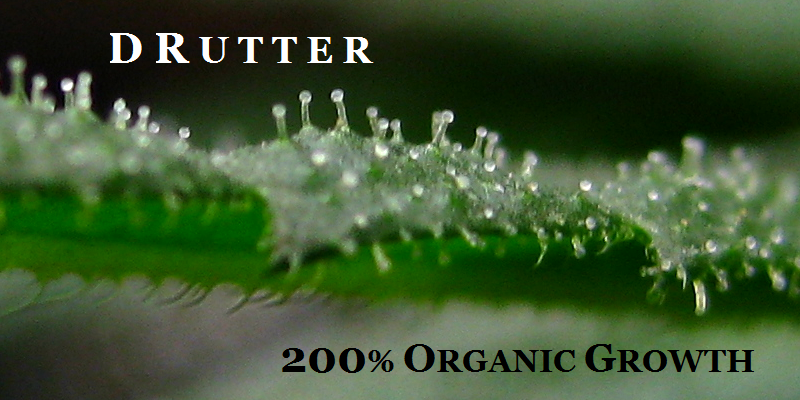 ---
Posted via weedcash.network
---
---