Green and bushy! Bucket challenge and Reclining Buddha garden update
Spring is in full effect here in BC Canada, and even my indoor plants can tell it's time to do some serious vegetative growth! After a transplant a couple weeks ago into large pots, they're really thriving. First I'll show you my "bucket challenge" contender, and then the other 6 reclining buddhas.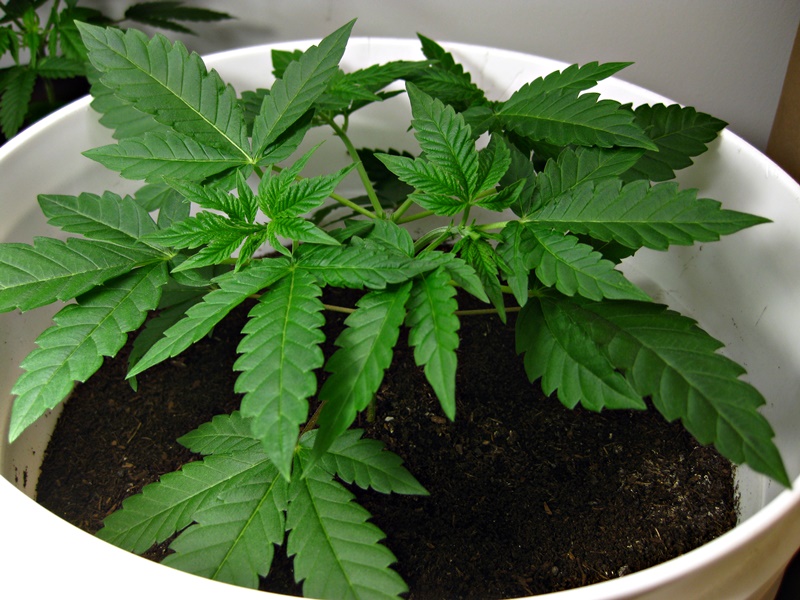 Aside from a bit of plain tapwater, and snipping off the top(s) twice, I haven't done anything since I dropped the seed into this bucket of soil 52 days ago. It now has 4 symmetrical active stems putting out growth.
The entire process has been documented on the Hive/WeedCash blockchain! Previous snapshots: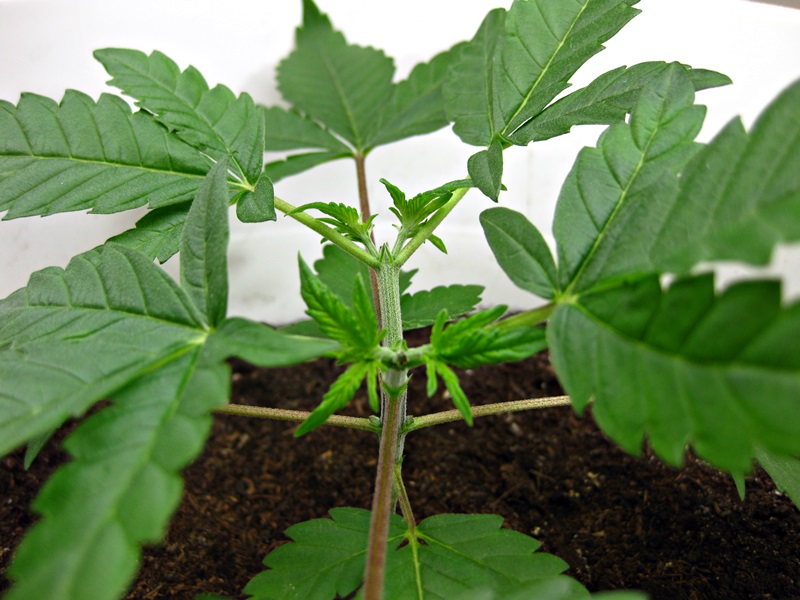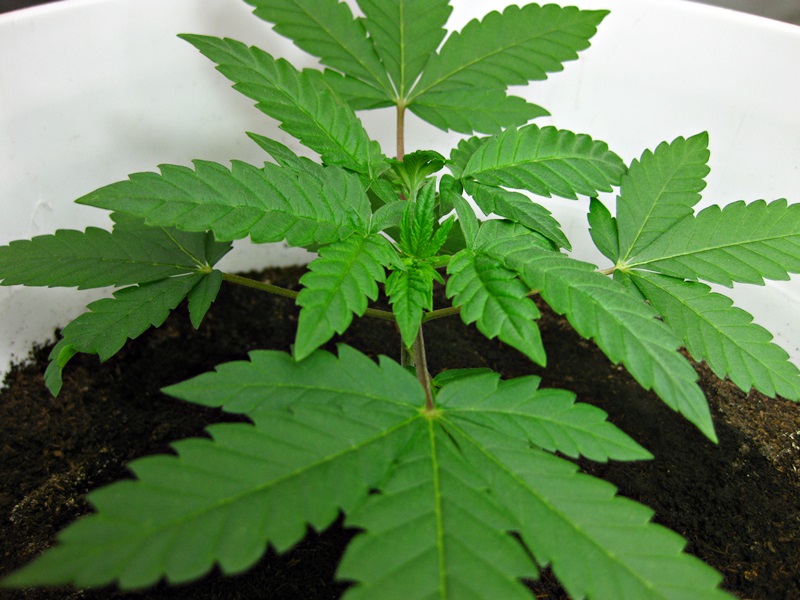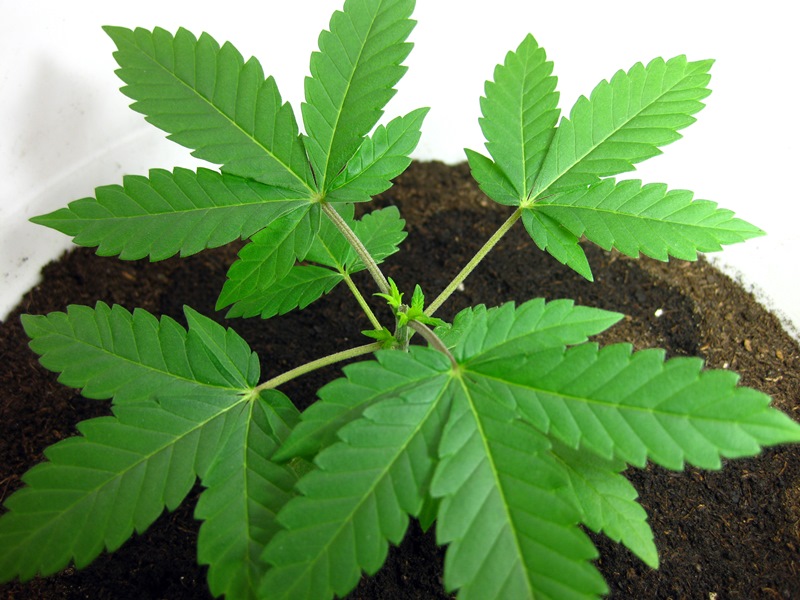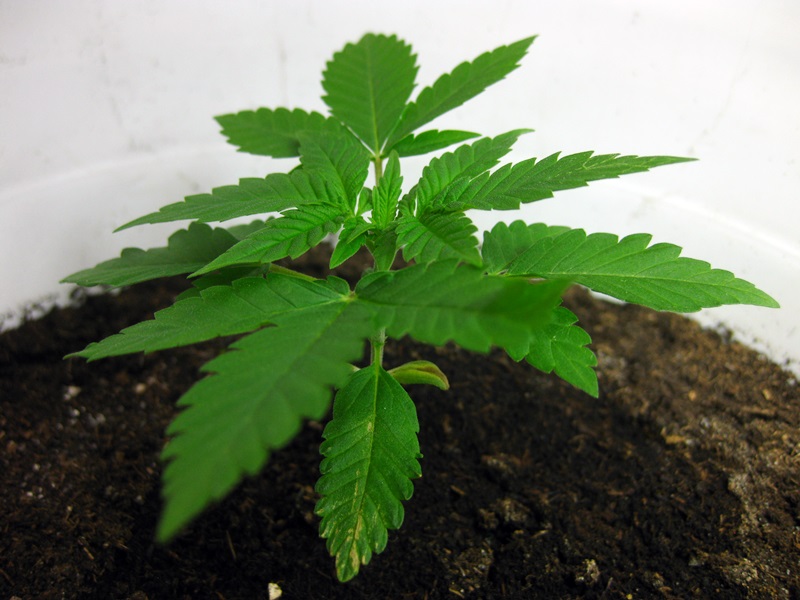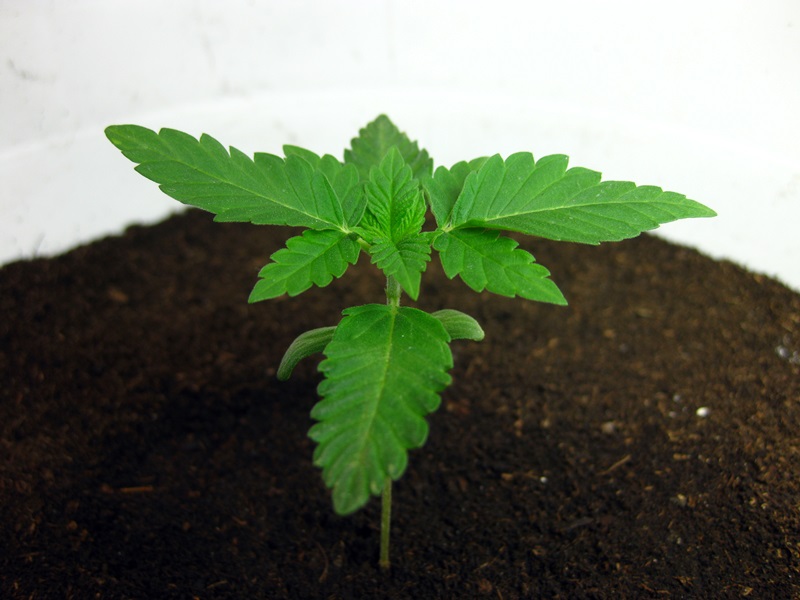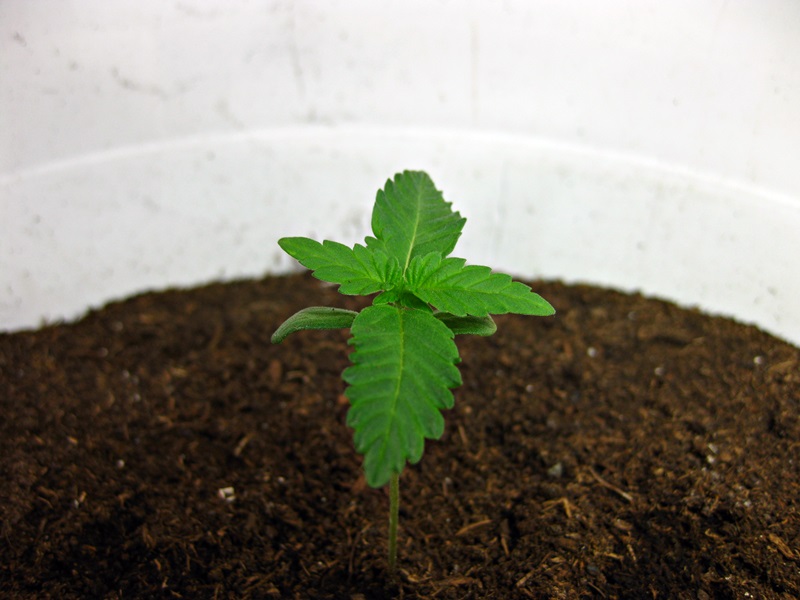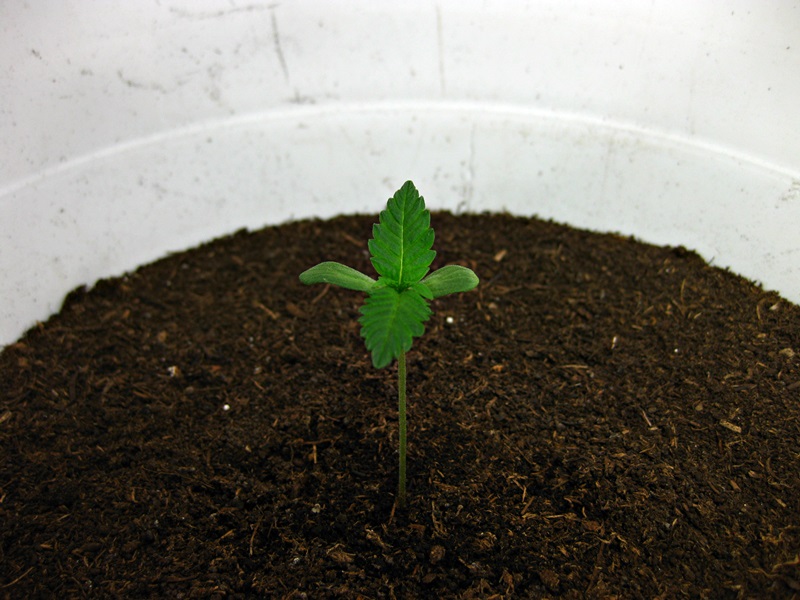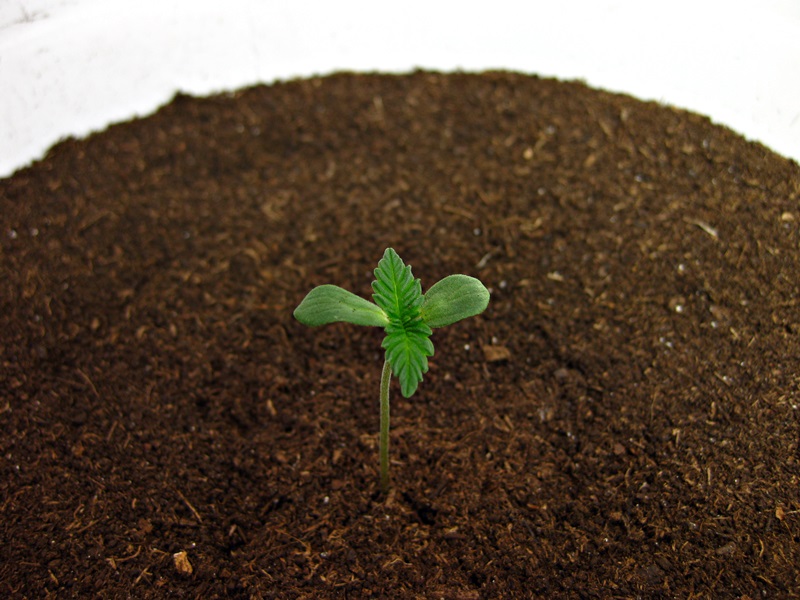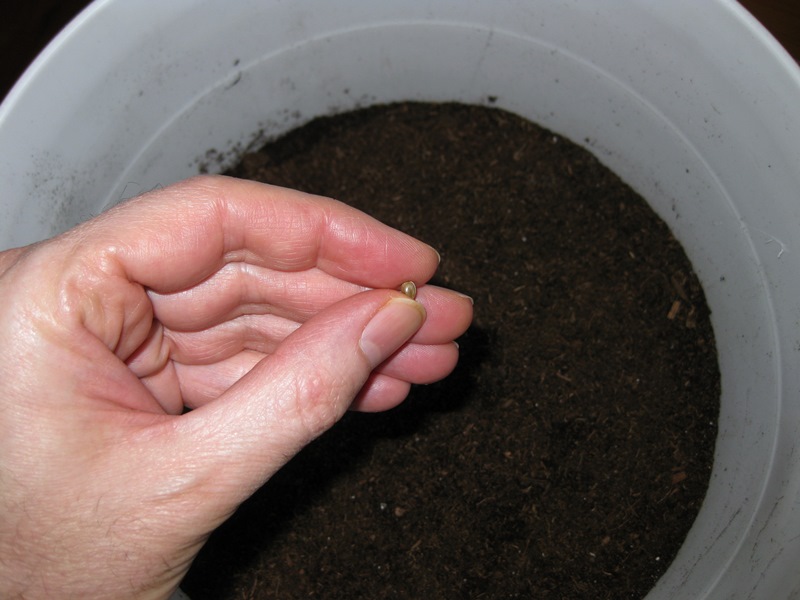 ---
Now to show you the structure of this plant: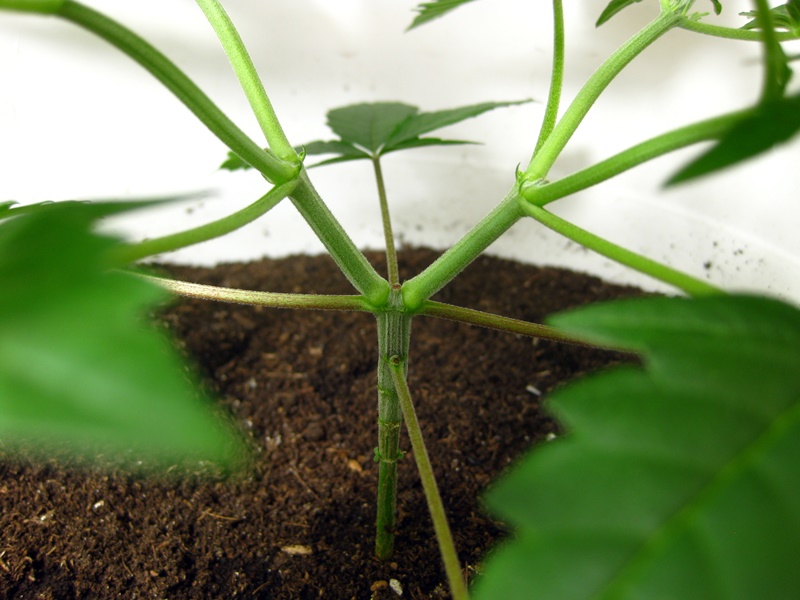 I topped it to produce the Y, then immediately (on the very next node) topped both of them, producing 4 growing stems in a square formation. I've used this configuration before and like it a lot.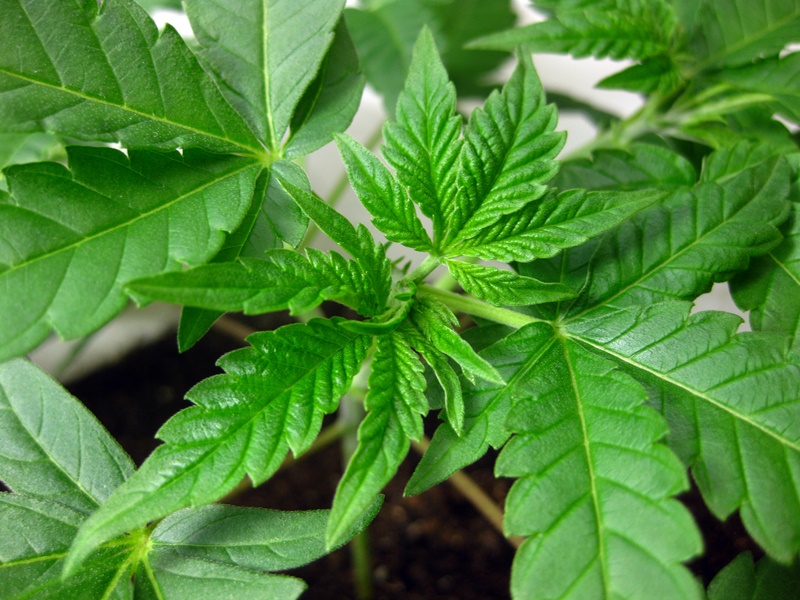 That's the top of one of the four stems. Nicely-formed new leaves and great colour.
Here's a GIF overview of the whole plant: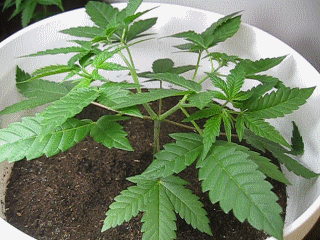 It's clearing the top of the bucket now. Nice and wide like the father. I sure hope this isn't his son! But if it's male, oh well, it'll be the healthiest and happiest male cannabis plant I've ever grown! And I think that should still count as a completed bucket flower... although with a yield of zero grams :P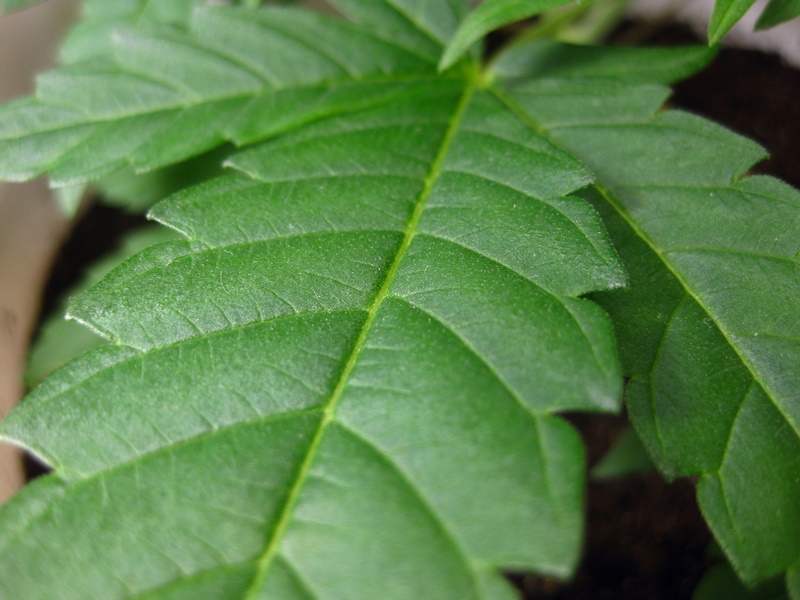 Classic indica leaves. Looking very healthy. I'm happy :)
Other plants
Aside from that plant, I have 6 more reclining buddhas, 60 days old, now all in their adult pots. They've been topped in a similar manner (but with 3 nodes between snips instead of just 1). In addition, these 6 plants each have 2 side branches lower down, which aren't growing as quickly as the tops. I'm thinking about cutting them off and cloning them to give away. Opinions?
My little medicine patch would like to wave goodbye and thank you for your visit!
Grow in peace.
DRutter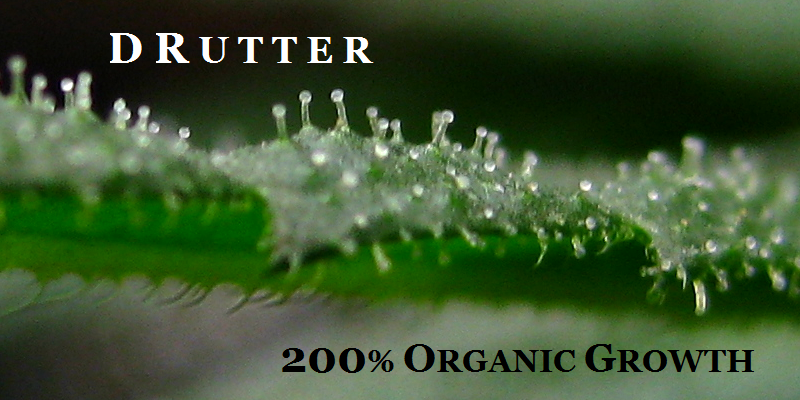 ---
Posted via weedcash.network
---
---