Counting my Blessings - HIVE well over a dollar now!

I'm having a flareup of my neurological condition, and juggling a lot of balls at the moment. But if my grandmother were alive, she would remind me to count my blessings, and I agree. There's enough wrong with the world, and with our lives, that if we don't at least pause now and then to consider the things that are going right, we lose hope - and we miss an opportunity to feel gratitude. I don't want to miss that opportunity, and I don't want to lose hope! Thankfully (see what I did there?), a few great things came my way today!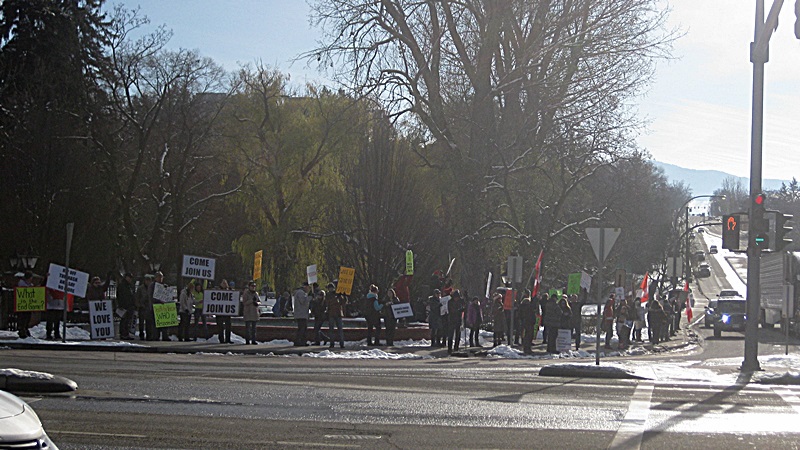 One - Awesome rally turnout
There's no fresh food available in town, but we still managed to have a great rally/protest this weekend! Almost 200 attended, some coming from nearby towns for the guest speakers and singer. We really got noticed by the public today, which is amazing considering it was barely above freezing outside, and our region is going through terrible landslides, flooding, and evacuations. What a great community vibe!
Some people have the opinion "protests never accomplish anything", which is completely wrong, and usually just a personal excuse. Those who actually give protests a try soon realize how empowering the experience is. I won't lecture you here, but there are NUMEROUS personal and community advantages to peaceful rallies and protests of unjust laws. I experienced some of them today! : ))
Two - Cannabis medicine on its way to patient
I spoke with my older friend at the rally today. He let me know he has sent the cannabis oil I made to his son (who is dying of an "untreatable" brain tumor). I'm so glad it will soon be in the hands of the one who needs it most. I'm absolutely honoured to have been trusted with creating this medicine, to be taken internally, to treat a deadly tumor growing inside a man's living brain. I'm awed that both these men embraced the chance to see if healing plant oil can slow or even halt the spread of malignancy.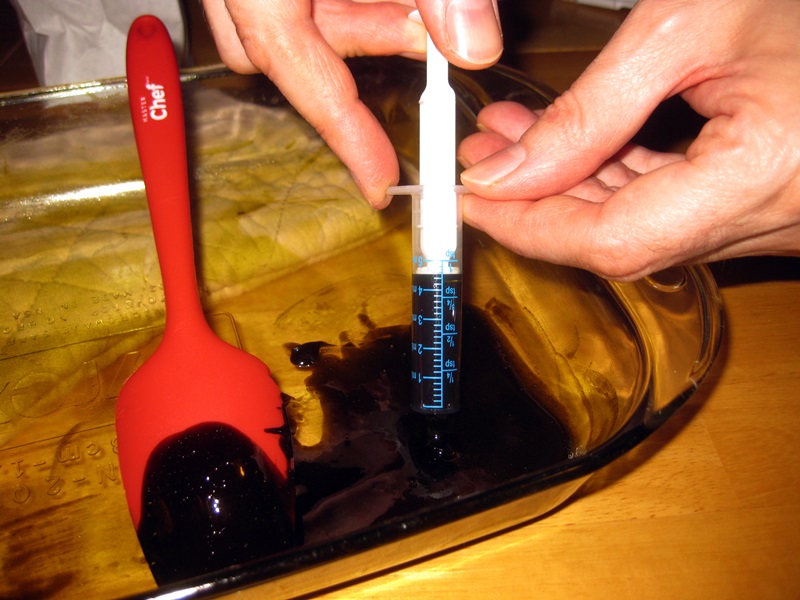 I have never been a doctor, and I am not currently registered or working as a nurse, but I am a healer. My confidence at this was part of why this went the way it did, but most of all I'm proud of them both for breaking through a lifetime of "Reefer Madness" propaganda about cannabis, opening their mind to the abundance of research showing cannabis can cure many cancers, and then taking the next step of sourcing and trying the oil. I've seen really good organic cannabis oil knock down and destroy cancers that NOTHING else could even slow. Nothing is guaranteed, but I'm relieved the medicine is being accepted by the patient, and that he is hopeful and open-minded about the outcome.
To me, that means we have a chance! I feel blessed to be involved.
Three - Cannabundance
At least week's rally, I spoke on stage, and for the first time, came out publicly about my previous years of cannabis activism in Vancouver. I've never hidden it, but in order to ensure I didn't get unfairly judged in this small (socially conservative) town, @MediKatie and I haven't actively flaunted it. Those we've been fortunate enough to get to know personally have for the most part been told about our cannactivism. It's what got us into the fight for freedom, and what ultimately led us to the work we're doing now, and really, it's what made us the people we are today. We're proud of it, but we've chosen to focus our efforts here on opposing the Covid lockdowns, mandates, and passports. We're still fighting for freedom, and that's what matters.
But last week, I gave a 5 minute speech to our community, introducing myself and talking about my current projects, so a LOT of people got to know me a LOT better than they had up until that point.
Today, a man I had only briefly chatted with in the past handed me this large paper bag: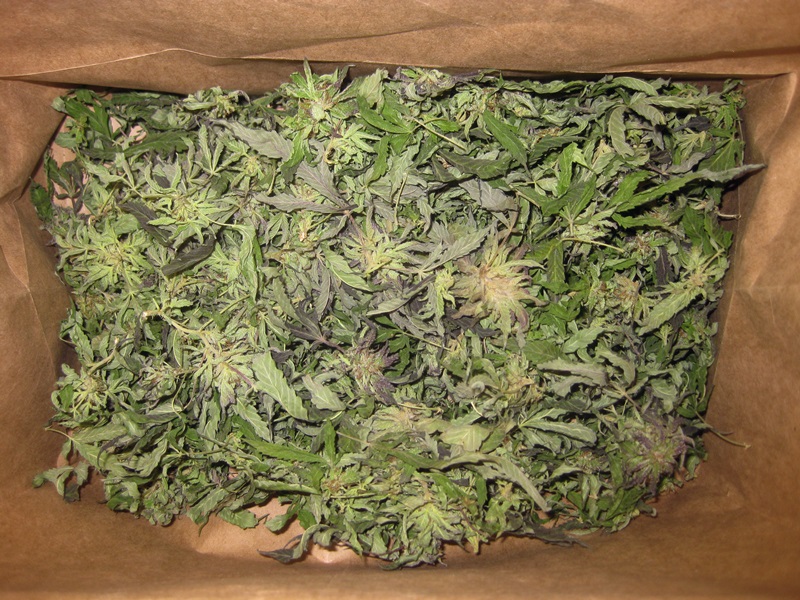 Lovely outdoor cannabis buds and leaf! "There's more where that came from, when I get around to organizing my deep freeze," he added. It looks pretty fluffy, but it's clean, there are no sticks or seeds, and there's some volume to it. I think I'll be able to process this into another tube or two of oil!
I didn't ask for it, or even know anyone in the community was involved in cannabis, but suddenly I may have an ongoing source of quality medicine for myself and others. There's no way that he could have known about my secret project to create oil for our fellow freedom-fighter's son, so it's a coincidence that just as I gave away several hundred dollars worth of primo medicine, this fell into my lap. I don't know about "karma", but something seems pretty balanced and "right" about this.
Grassroots activism (and community in general) is just so amazing. The most incredible things can happen, things that couldn't have happened any other way.
Four - HIVE > USD
After bullish moves recently, our chain's currency HIVE is looking very comfortable above $1 USD each!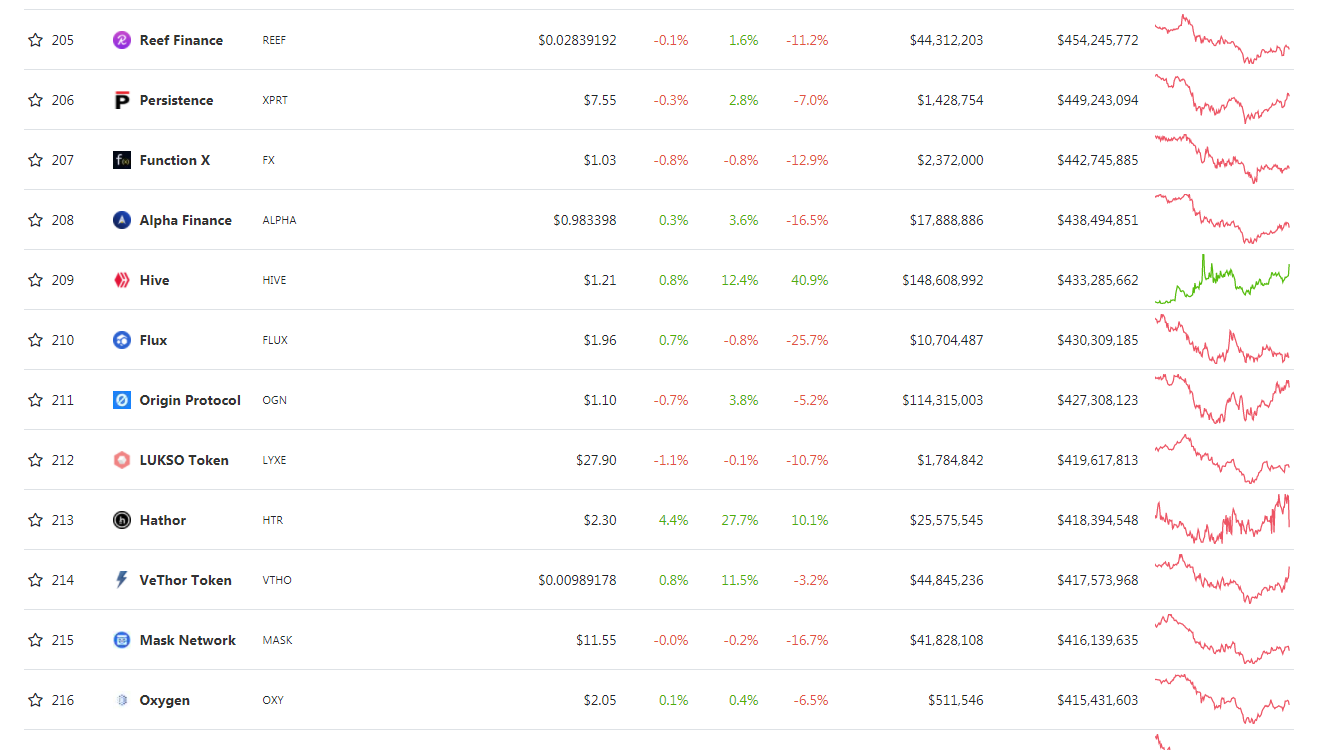 At #209 on the crypto market cap list, we have a ways to go... but that's great news, considering we're already at $1.15 and looking very strong!
HIVE could very well surge wildly if the overall crypto market resumes the bull move into the end of the year. It could certainly retrace back to a dollar or so before further moves, but there's a clear bull trend and strong support base now on our chart: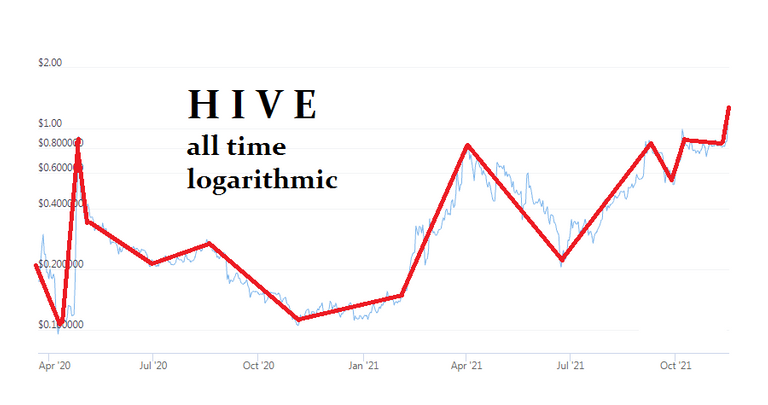 Those are a few things I am thankful for, and I'm not even American! But happy thanksgiving to those who are. And count your blessings - name them one by one! It helped me feel better today.
DRutter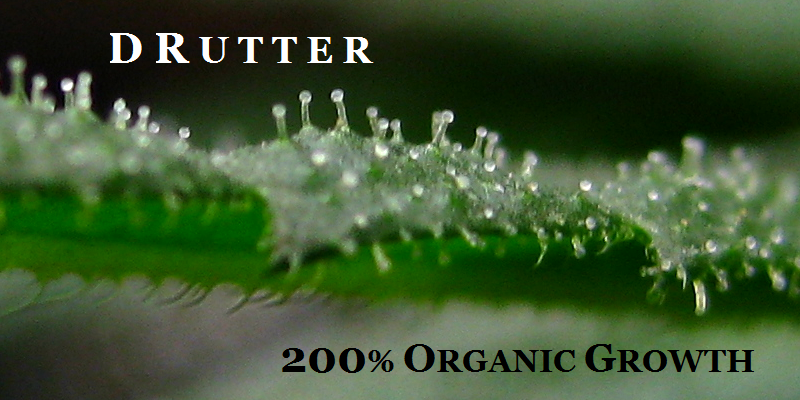 ---
---