Cannashots by DreamOn [Cat in the Garden😼]
Hello fellow Smokers and Growers, Gardeners and casual Readers of my blog.
Wild animals can sometimes add extra hassle to the garden...
It happens that in spring birds dig up beds with freshly planted seeds, in winter hares gnaw bark on fruit trees, in summer starlings help to harvest cherries and grapes sometimes before me, and this is not to mention the various pests ...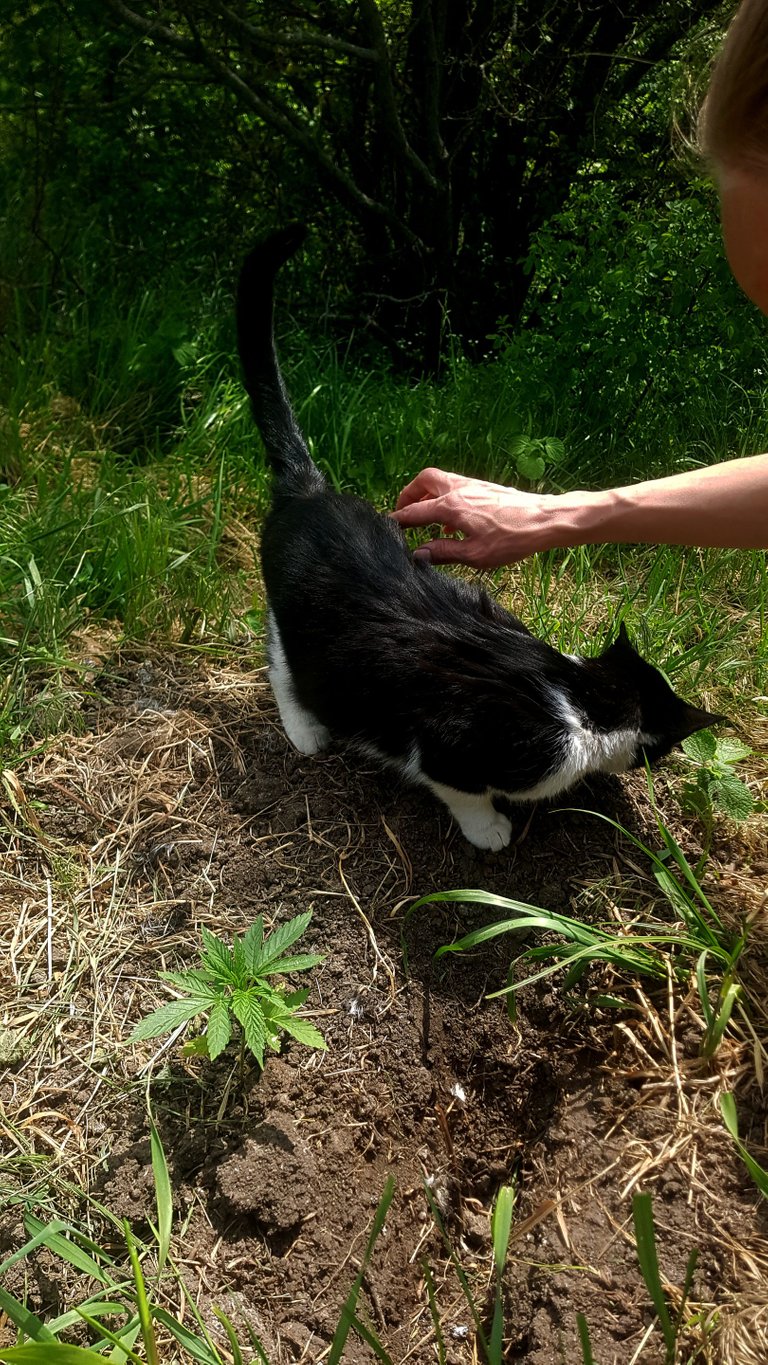 But this time our yard mouse trap cat is excelled.
I don't know what attracted her to my hemp beds, but doing a daily round of my farm, I found a freshly dug hole right next to one of the Crimean hemp bushes😳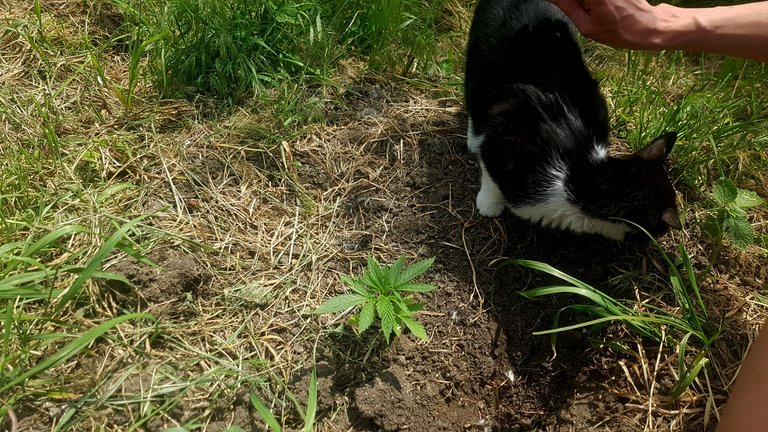 It was lucky that the plant is still small and the roots have not had time to grow so widely. The pit was promptly filled in, and the roots of the plant were not damaged.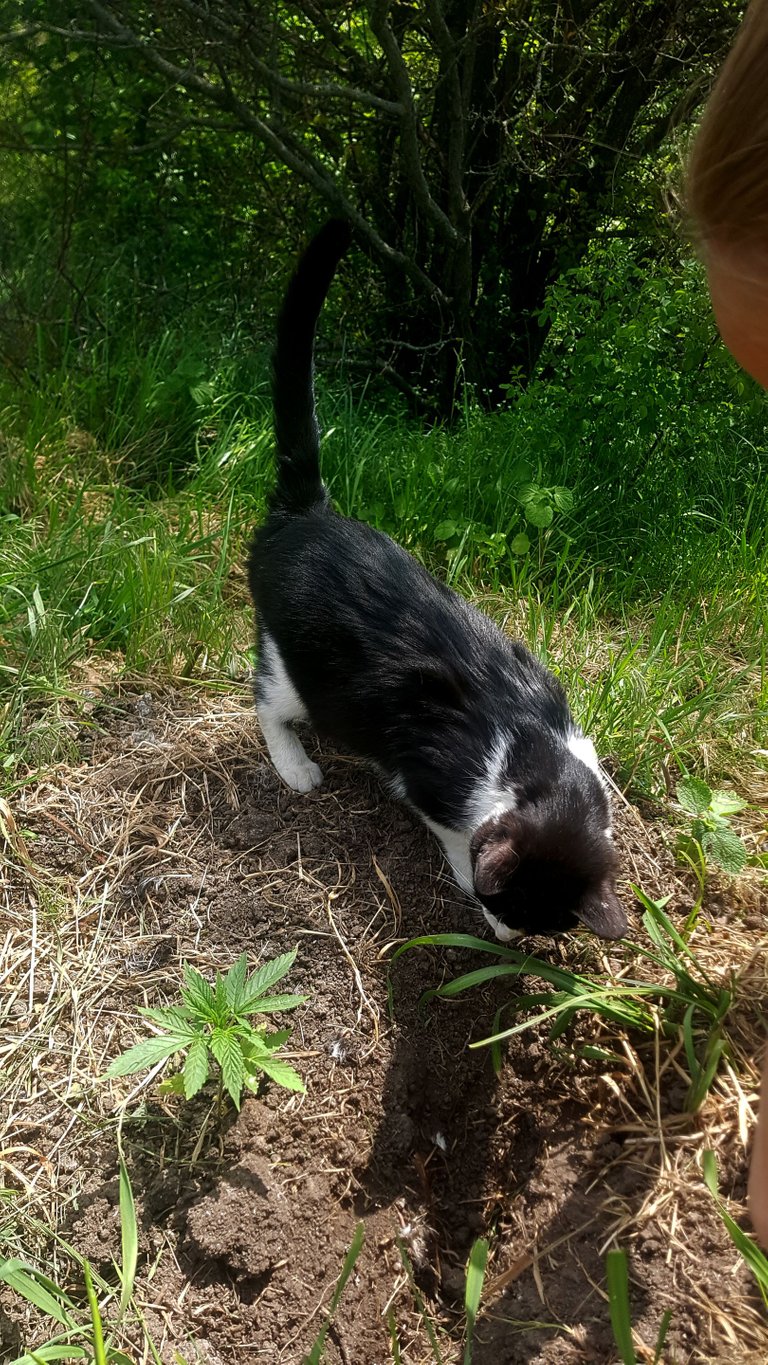 I'm not 100% sure that it was the cat who did it, but she alone was caught on the crime scene.
With a cat, just in case, an educational conversation was held, and the plant was watered.
While I'm lucky and our cultivation goes without loss)
Are your pets mischievous in the garden, does it give you problems?
---

Wishing everyone bright warm sunshine and huge, juicy cannabis buds!

---
---