Good Morning from the "Stoner Sanctuary" at @CANJAMRetreat ☀️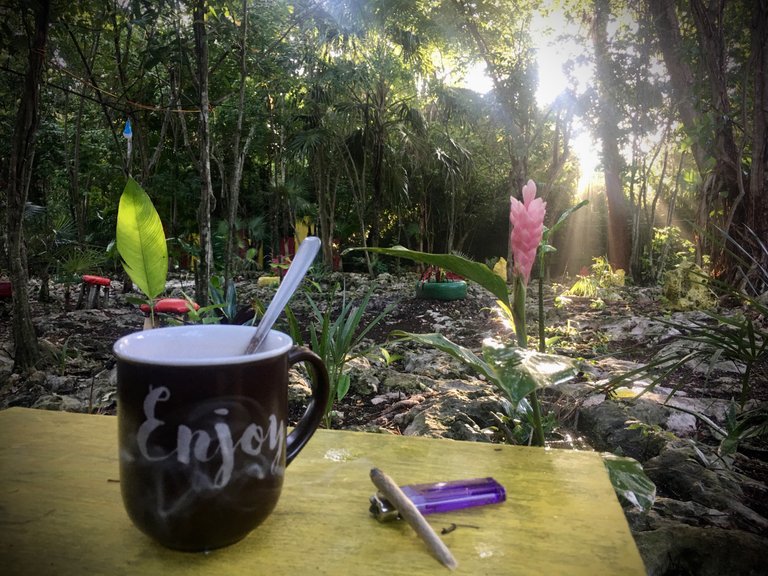 Good morning, everyone. I took this pic this morning while having coffee in the Stoner Sanctuary at @CANJAMRetreat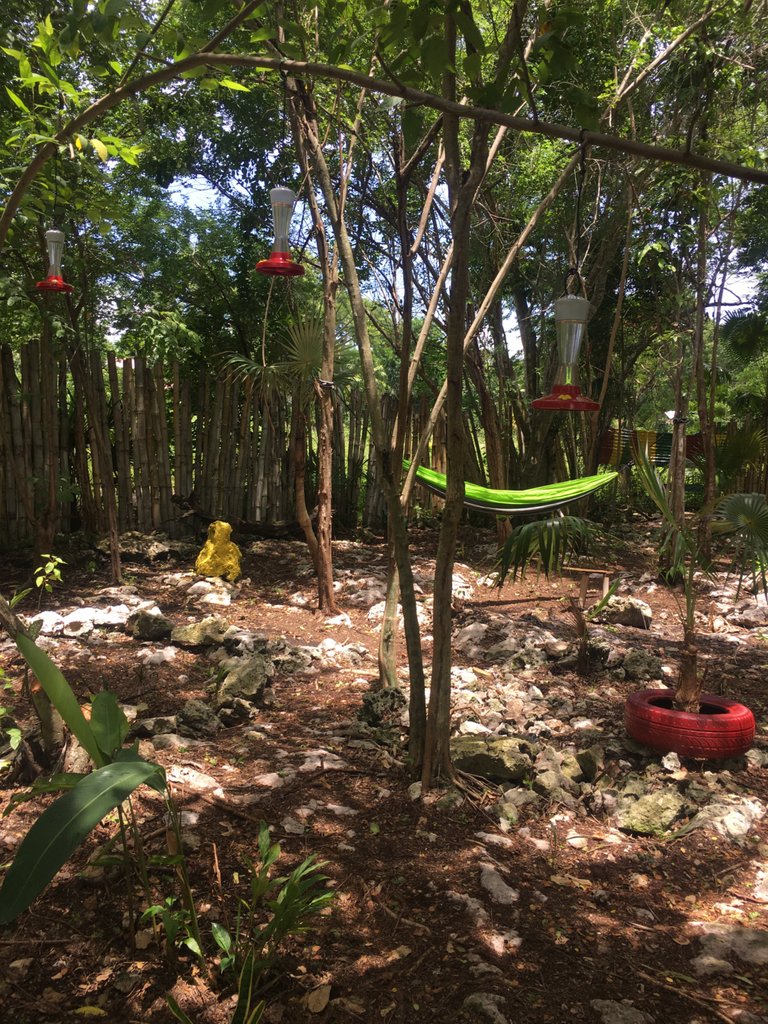 I've been slowly finding time to blog and engage in social media again. It's been a tough past 2 months getting everything ready with little to no bookings due to the pandemic. Our hopes are high 🙂 for this season however and our daily #420HappHour is slowly catching on.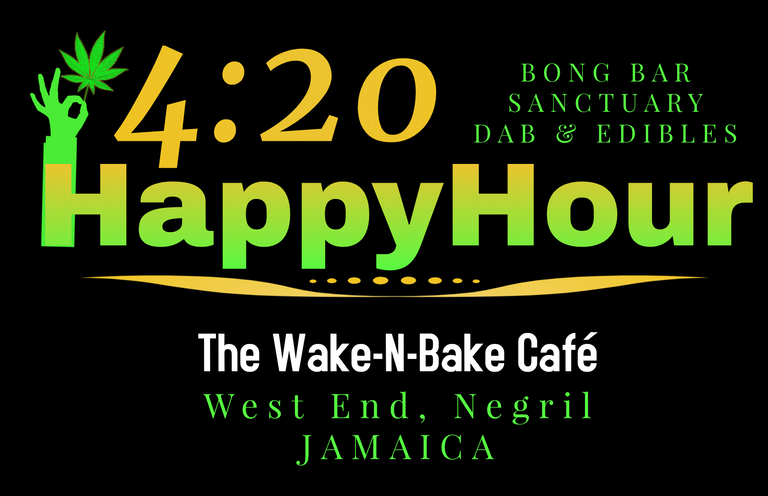 I'll write a full post about the happy hour later this week. Hive is going to be the base of almost all promotions due to the cannabis content; and as you may know I can't stay away from crypto for too long.
Hive (and Bitcoin) helped me get this place so naturally I will be paying it forward. Both are accepted and will be added soon to our website at CanJamRetreat.com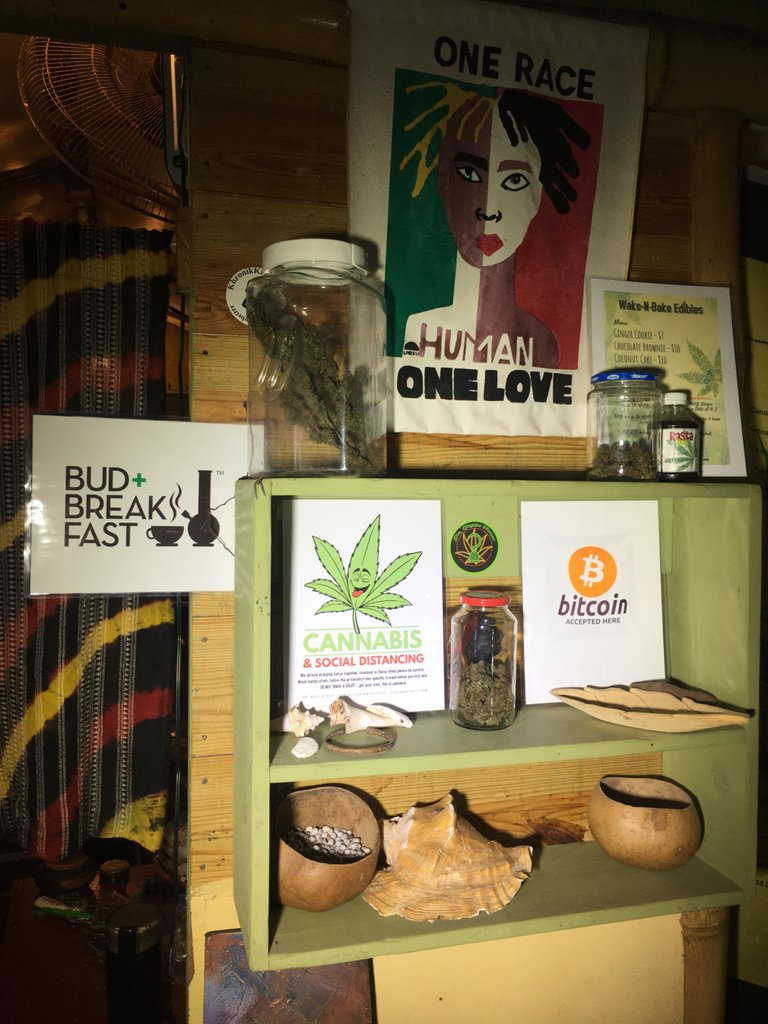 Also, I like what I see going on with @reggaejahm; just haven't had much time for due diligence. As promised, I'm still giving a free 3nights stay to former JAHM Stake-N-Stay token holders and ultimate discounts to all Hivers. If anyone's interested, drop me a line on Discord.
Peace ✌🏽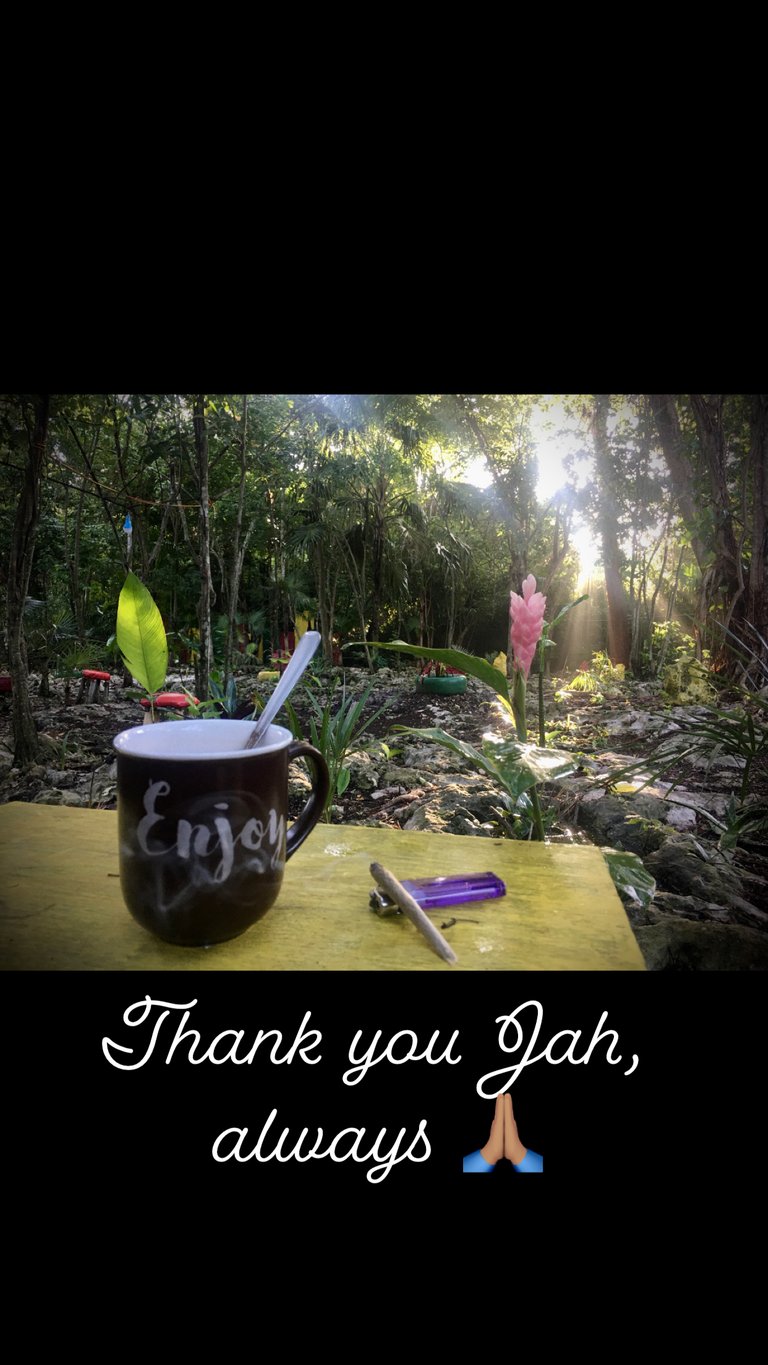 ---
CANJAM Retreat provides epic cannabis hospitality and premium edibles. For bookings and group rates visit CanJamRetreat.com
🎥 Watch our teaser video here on 3Speak: CANJAM Retreat Teaser
---
---