Fungi Friday at CANJAM Retreat 🤔

The mushrooms communicate, and they're super intelligent —I'm pretty sure they know it's #FungiFriday and showed up (solely) to spur this post and an idea. 🧏🏽‍♂️
Lol, no. I'm not high —yet. 🙂
Honey Mushrooms?!? 🤷🏽‍♂️ IDK but these guys popped up by the backyard bar at @CanJamRetreat ...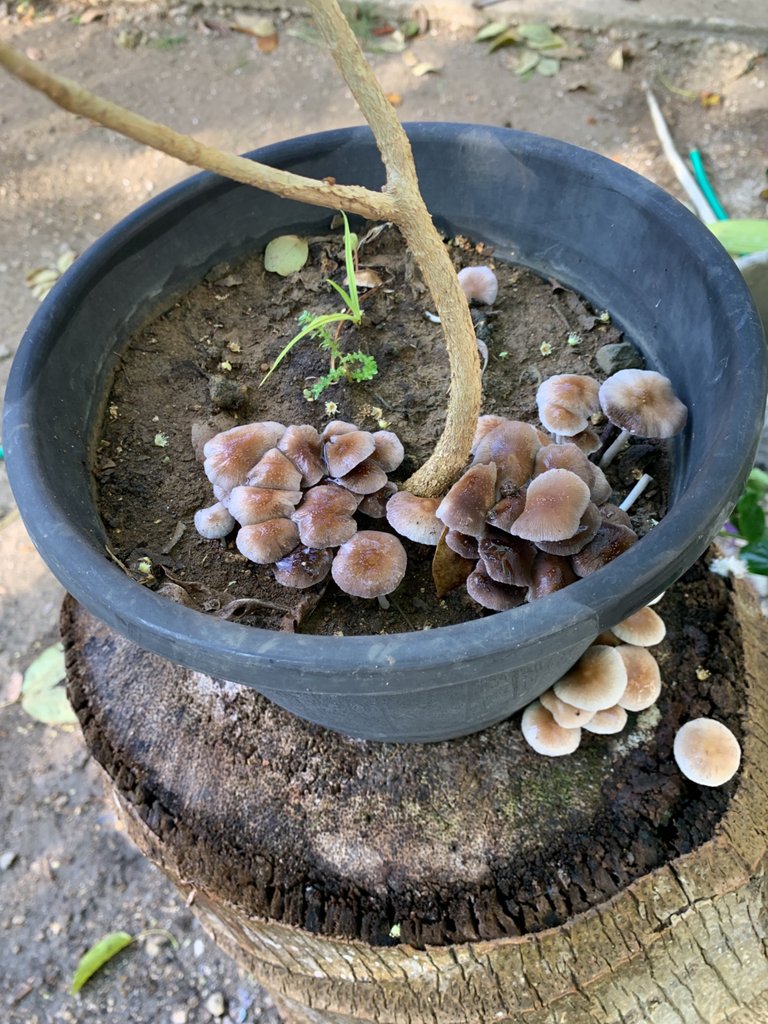 They appear almost overnight sometimes after a late rain. And apparently the mycelium reaches through a dead coconut tree stump, through a plastic flower pot to finally release their spawn 🧛‍♂️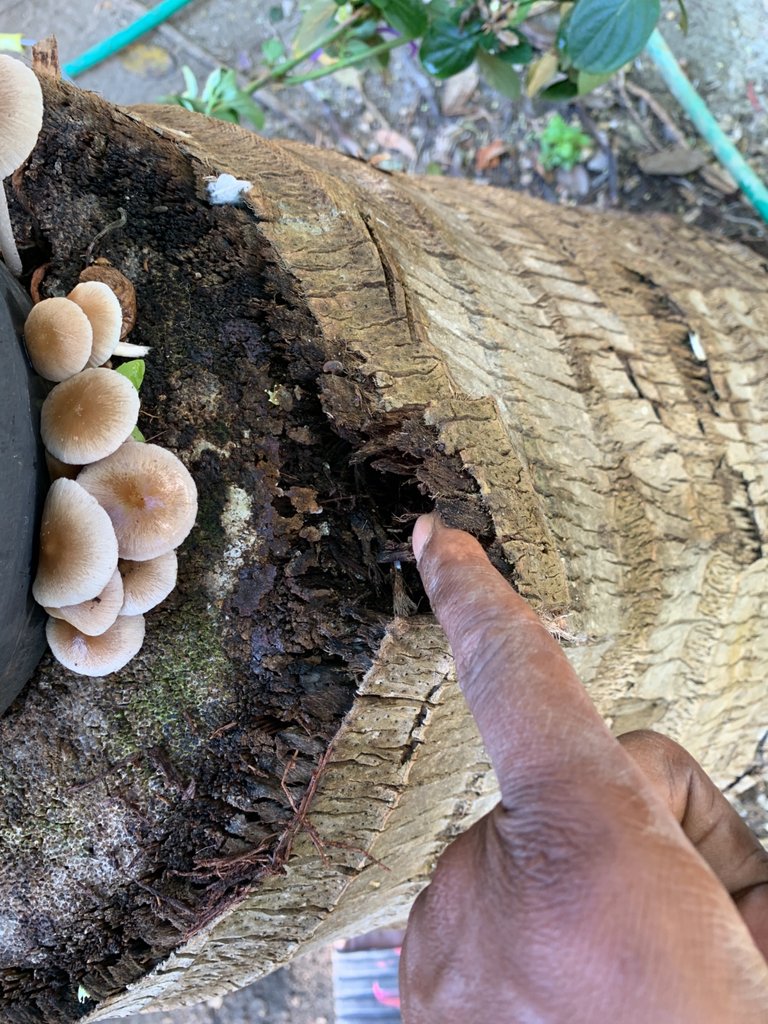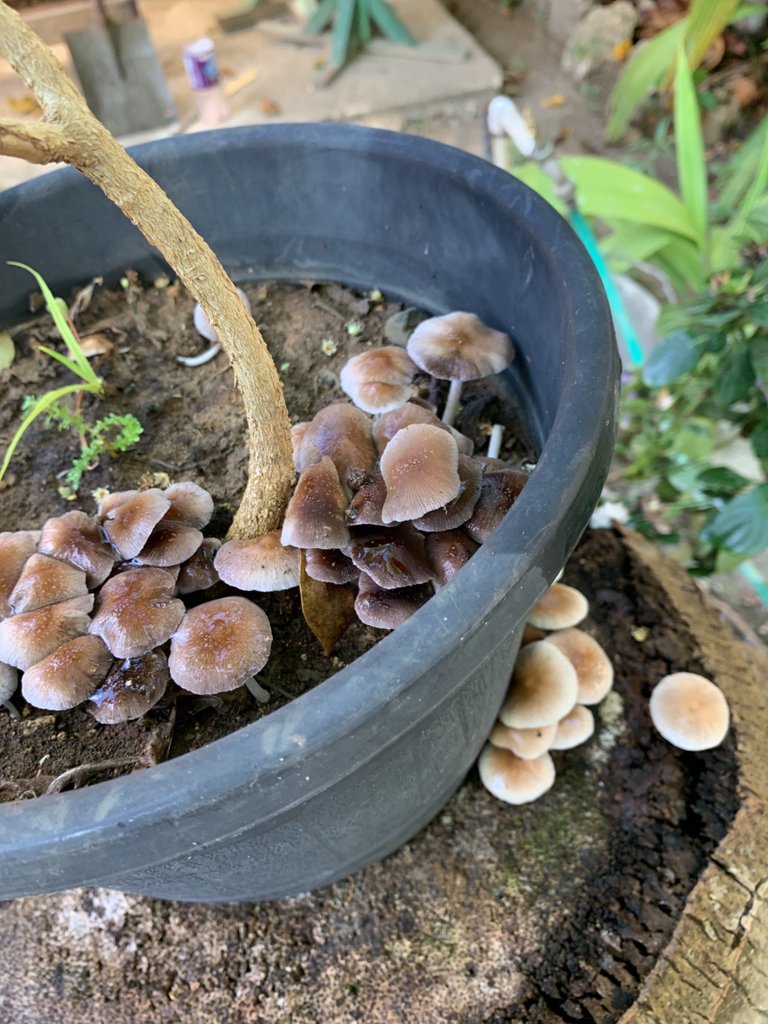 I have no idea what these are, but my first guess is they do not have psilocybin since they do not "bruise blue" as @julietree would say. Most psilocybin producing mushrooms immediately show a blue hue when damaged. This sample doesn't: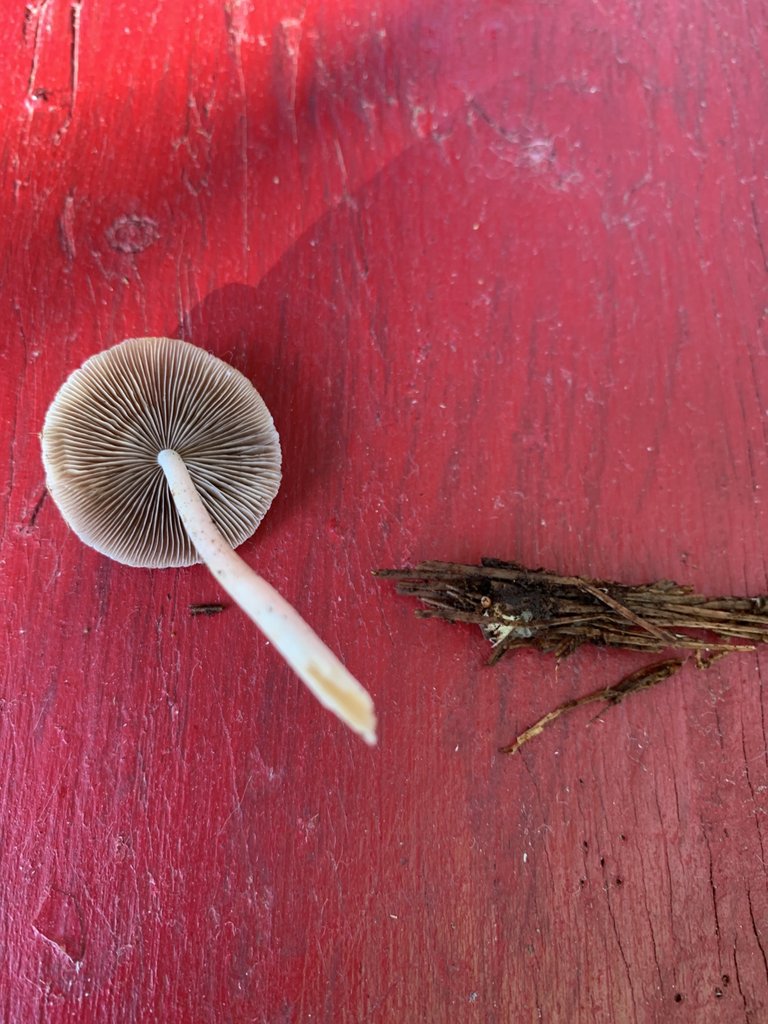 Fungi Friday at CANJAM
Psilocybin mushrooms are legal in Jamaica. 😌
This may be my first official post for Fungi Friday but I've been curating the community when I find time. The idea just came to mind, we already sell mushrooms and provide a space for sessions and—
Fungi Friday compliments Kush Thursday's and our 420 Happy Hour!
I'm going to run the idea by the team, brainstorm a bit and maybe we may have a weekly or monthly Fungi Friday event here.
Let's see how it goes...
Thanks for reading and if anyone knows what these are, please comment a photo and I'll hit you with a 100% upvote. 🤩
Mush Love 🍄❤️✌🏽
PS: It's Poker Night at @SeastarInn (another hotel that accepts Hive and crypto😉) —so I'm definitely micro-dosing later today around 4pm for that edge. 🤓
---
For more info about CANJAM, the premier cannabis and psychedelic retreat in Negril, Jamaica visit CanJamRetreat.com
---
💰 250 $HIVE FULL MOON GIVEAWAY
Sponsored by HiveWhat.com and the LERN Token Project
Win your share of 250 $HIVE by participating in this poll on Twitter: https://twitter.com/DonaldPorterJM/status/1375091844078575624
---
---