A Very Merry Danksgiving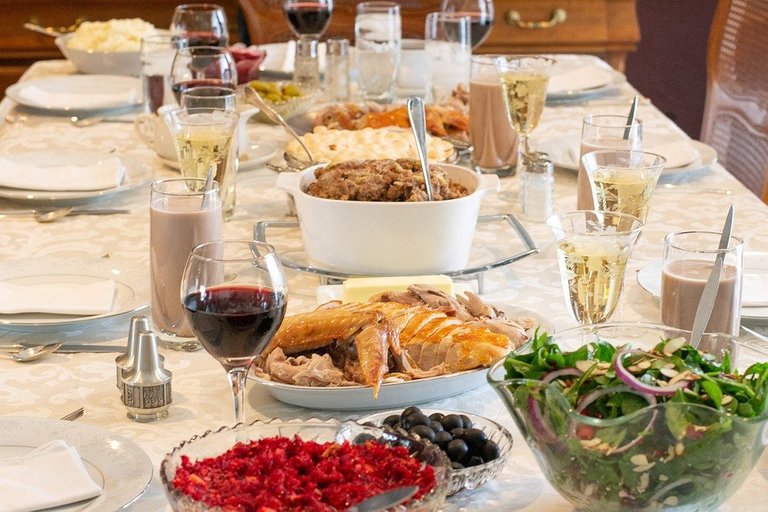 This Thanksgiving there are going to be plenty of people mixing cannabis into the celebration.
A merry danksgiving is coming, some might even enjoy passing a joint around the table or two with friends and family. There are millions of people now in the US who have access to recreational markets and around this time of year things start to get busy for cannabis shops.
Busy time of year
Some of the most popular cannabis shopping days are those like 4/20, New Years Eve, and Black Friday. It's common for many to head to their nearest cannabis shop to try and find some great discounts on cannabis deals.
Green Wednesday
Green Wednesday refers to the wave of cannabis demand that we see right around Thanksgiving, and things are already heating up for demand.
In the past there have been surges in demand on the week of Thanksgiving and around Black Friday, but they've also spiked during the holiday season around New Years Eve too.
Is it customers looking to stock up before hours and items might be limited through the holidays?
Millions of dollars will be spent on cannabis during this time of year, not just for those using it as a part of the celebrations and dinners but also giving it away as gifts too. Some folks might even plan to serve thc-infused food items to adult guests as a part of the dinner too.
the most popular cannabis products
extract
flower
edibles
pre rolls
vapes
Still this year we can expect cannabis to be a staple with many who are celebrating and enjoying the end of the year festivities. There might even be some good sales to find at one cannabis dispensary or another as they look to clear out more inventory and get ready for the new year.
Pics:
pixabay
Sources:
https://www.nytimes.com/2022/11/18/dining/thanksgiving-smoking-weed.html
https://www.forbes.com/sites/ajherrington/2022/11/08/new-survey-details-the-growing-importance-of-cannabis-for-thanksgiving-celebrations/?sh=46320f8c521d
---
---