Welcome to the Band + a lil' Giveaway and stuff
Whassup everybody,
it's ya Boy dirtnowitzki! Here's a little update on my progress in the Rising Star game on the Hive blockchain.
As you can see I bought a pack of new Cards an got 2 Stac(e)ys with it. What a luck! I got some Castanets too. Since I already own some, I want to give them away. Just upvote his post and tell me in the comments about your favorite play-to-earn on the Hive blockchain! It can be so simple. The winner will be randomly drawn from all entrants on sunday, when the results for the Bundestagswahl in Germany are in.
(I hope "Die Grünen" will make it, cause the other canditates and parties are turds and some other things...)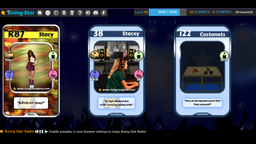 Cannabis
I'm really looking forward for a change in politics and the future legalization of Cannabis in Germany. CBD-Stores are poppin' up, more and more people are "treated" with medical marijuana and become open-minded for the plant.
I'm smoking on this. I really would like to tell you the strain, but since I got it from the unregulated blackmarket, I don't know the origin. I put it under the microscope and at least it is clean and not punched with sand, brix or synthetic cannabinoids. Would be nice to go to a dispensary or grow something in my room legally.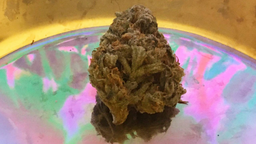 I don't find much time to play these days. **SPS Airdrops **are coming in an I already staked the amount of bucks I invested in the Spellbook and some cards, when I started playing. My Card Rental income goes directly to the guild, so the amount I contribute fluctuates a bit.
Hashkings
Raids are coming, so brace yourselves. The also added the possibility to rent/rent out Water-/Land-NFTs. Nice addition. I rented me a plot in South America to grow Colombian Gold.
I recently won a Cat-NFT. Can't use it, because I havent't unlocked the corresponding upgrade slot yet...
---
Referral Links:
Rising Star
Music-themed NFT-Cardgame
Splinterlands
PvP-Trading-Card-Game that offers a lot of fun.
Cryptobrewmaster
A very funny Craft Beer brewing simulation.
Rollercoin
A mining game where you can earn free coins.
SimpleBits
A mining simulation where you can earn free coins.
HorizenFaucet
A Zen faucet. Claimable every 24 Hours.
---
---