[ESP-ENG] Día de trasplante y caminata a la montaña - Transplant day and hike to the mountain
Hola amigos buenos humos.
Hello friends good smoke.
El día de hoy realicé el trasplante de dos plantas cuya variedad es alta en CBD, estás semillas fueron compartidas por mi amigo RUSA hace varios meses días antes de salir a recorrer latinoamérica en bicicleta.
Today I transplanted two plants whose variety is high in CBD, these seeds were shared by my friend RUSA several months ago before leaving to travel Latin America by bicycle.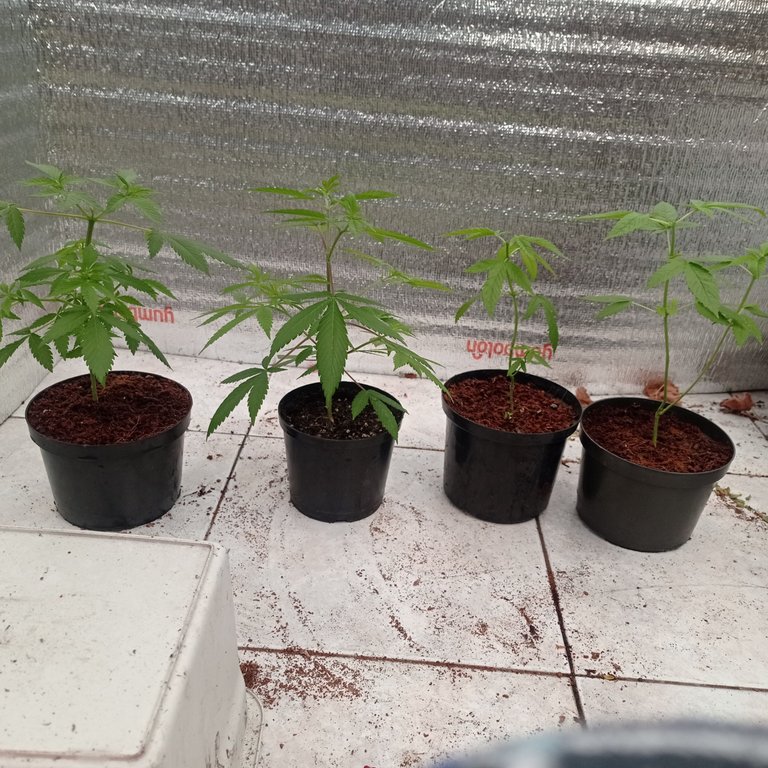 He decidido trasplantar las dos plantas de la izquierda pues se observa notablemente que son las más vigorosas y la idea es que ellas sean plantas madres.
I have decided to transplant the two plants on the left as it is noticeable that they are the most vigorous and the idea is that they will be mother plants.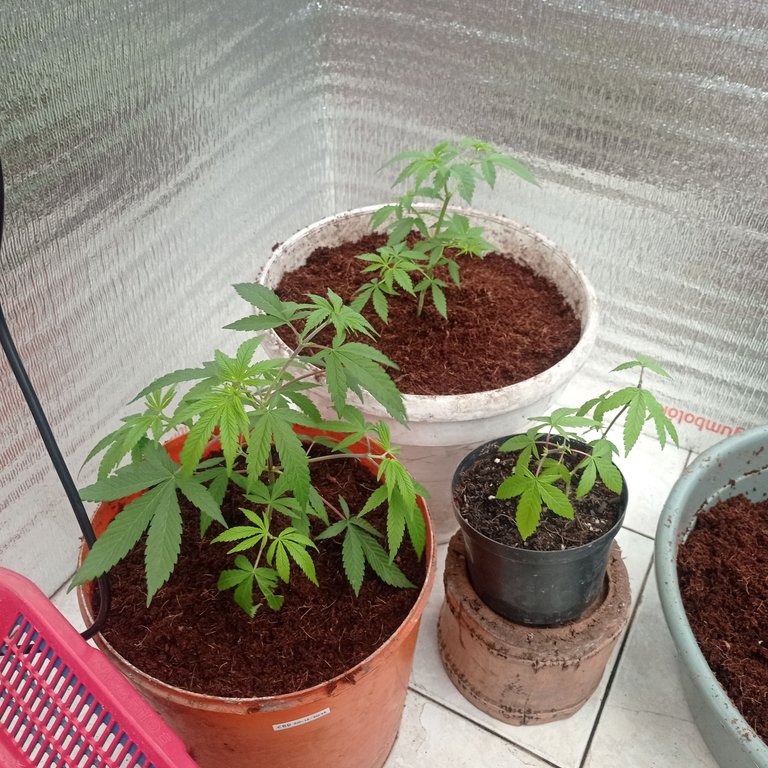 El sustrato utilizado fue turba de coco, abono y perlita.
The substrate used was coco peat, compost and perlite.
A estás plantas les había realizado una poda apical el día 29 de diciembre.
These plants had been apical pruned on December 29th.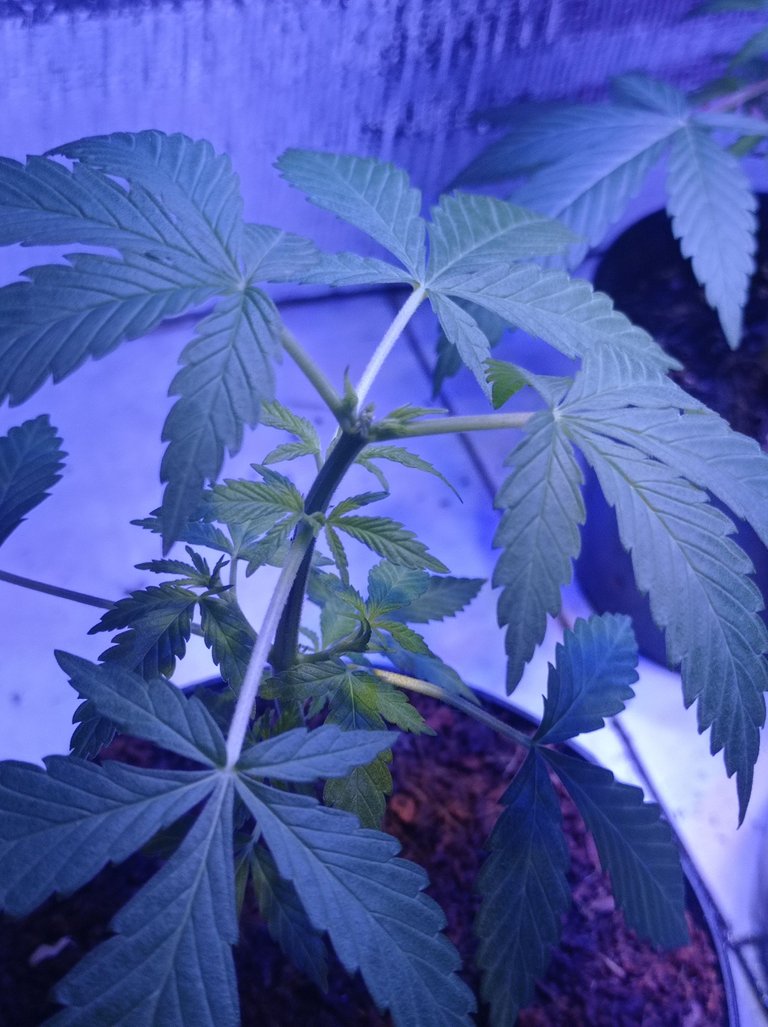 Después de eso fui a visitar a mi amigo CEK9 que vive en la montaña y salimos a caminar al bosque.
After that I went to visit my friend CEK9 who lives in the mountains and we went for a walk in the forest.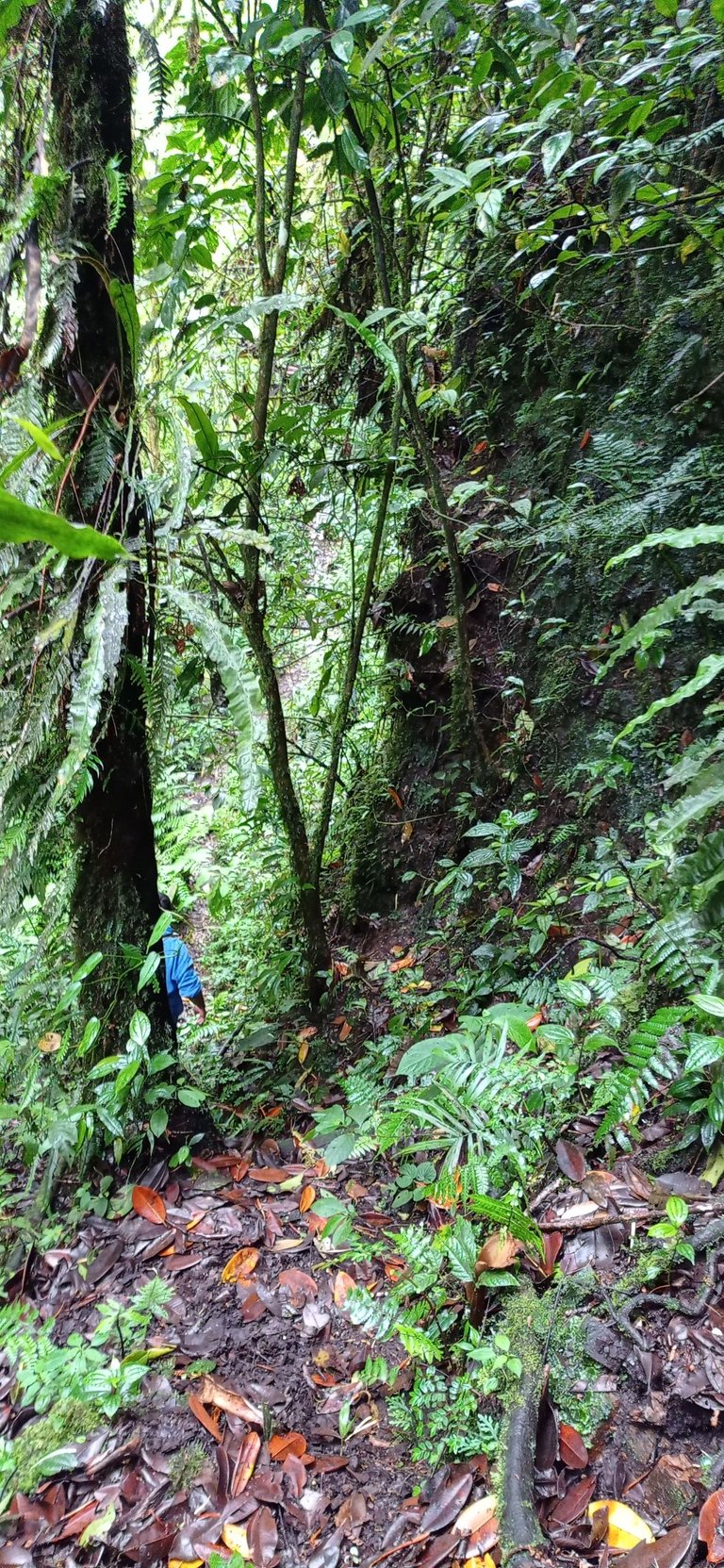 Este bosque es muy muy húmedo pues está ubicado en la ladera de la montaña rocosa por la cual baja bastante agua, esta es una pared que está en el camino.
This forest is very very humid because it is located on the slope of the rocky mountain through which a lot of water flows down, this is a wall that is on the road.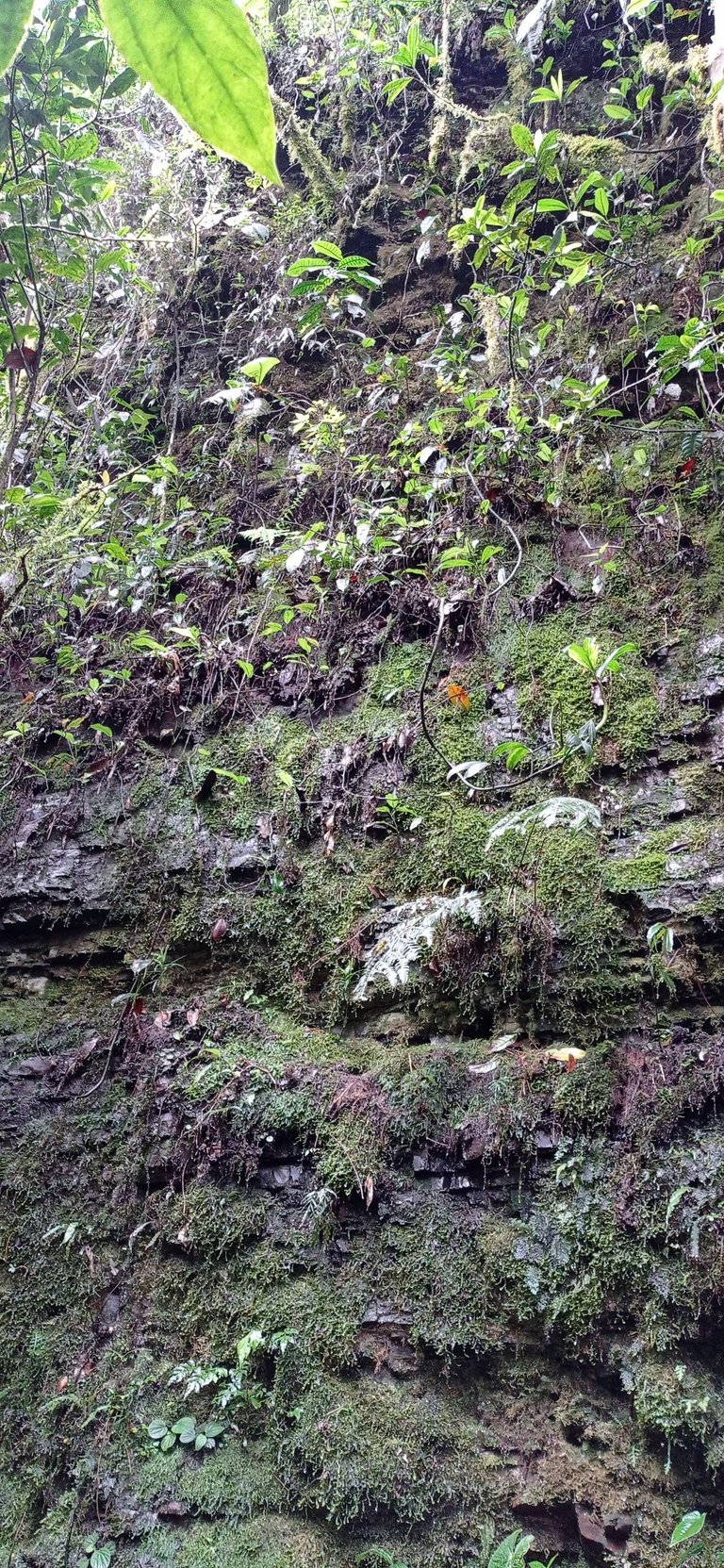 Allí vimos también un caracol con el caparazón diferente al común pues es plano he inclusive tiene una tapita para tapar el orificio por el cual sale del caparazón.
There we also saw a snail with a shell different from the common one, as it is flat and even has a small cap to cover the hole through which it comes out of the shell.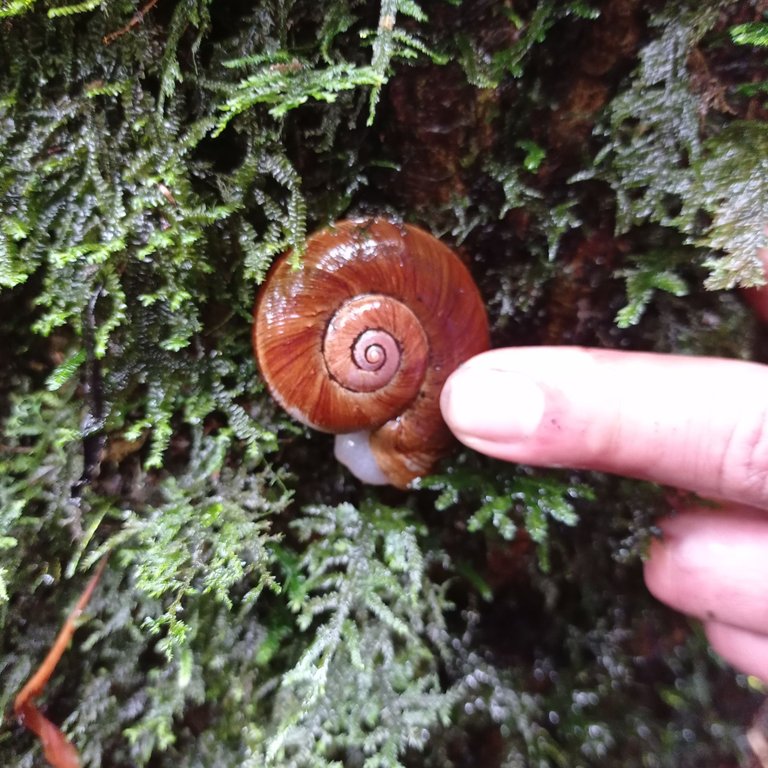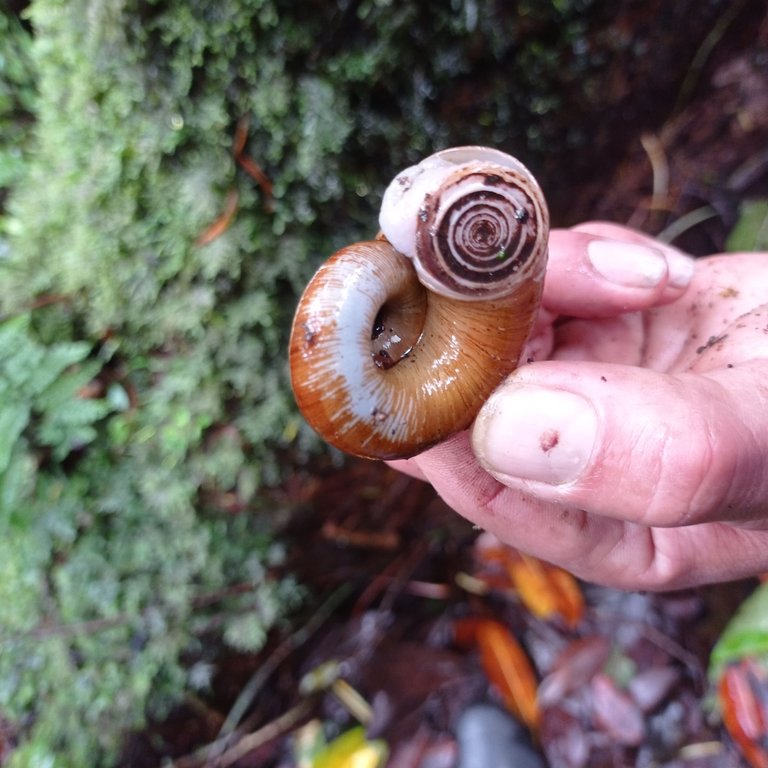 Al final del día disfrutamos de un hermoso atardecer y un porro de autocultivo de nuestras cosechas del año anterior.
At the end of the day we enjoyed a beautiful sunset and a self-grown joint from our previous year's harvest.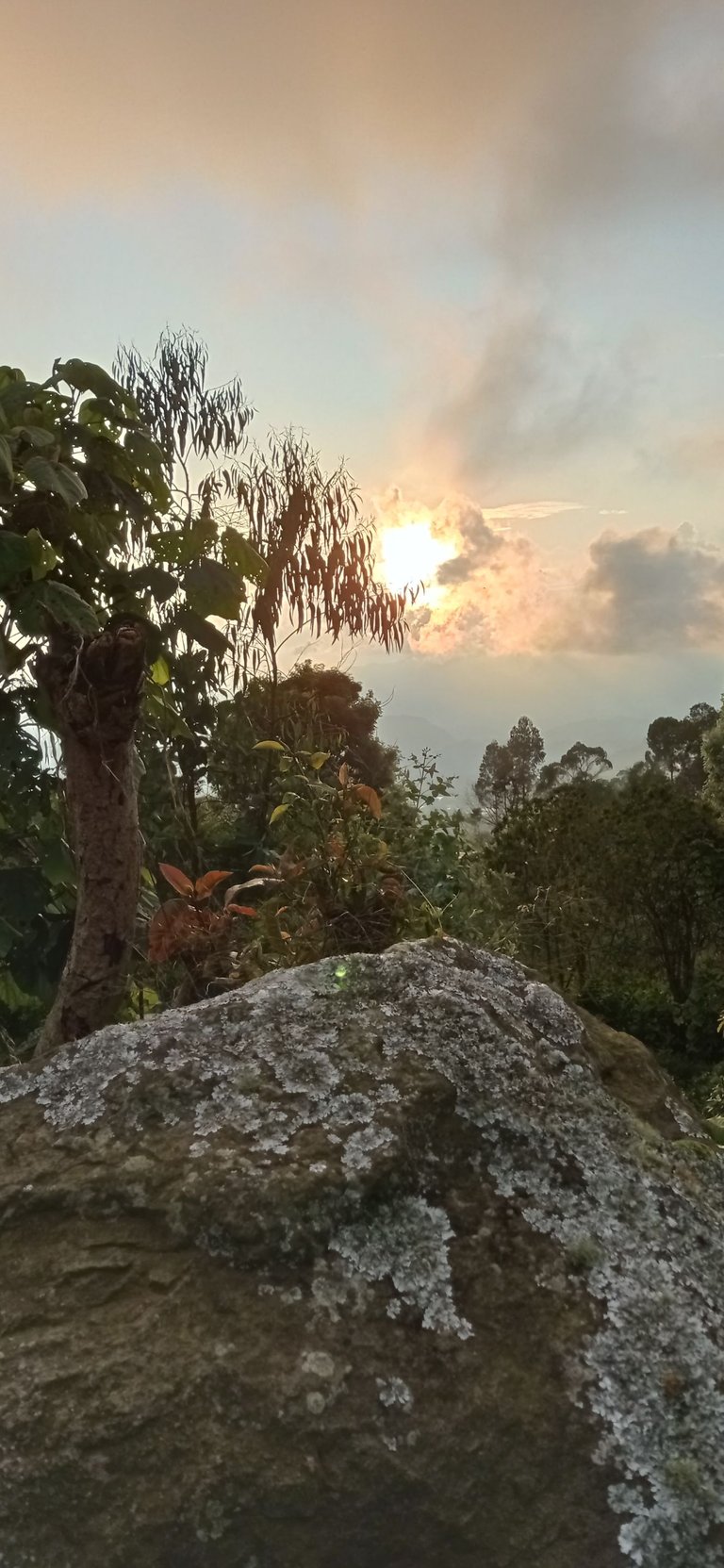 Todas las fotografías mostradas son de mi autoría y la traducción fue realizada gracias a deepl.
All the pictures shown are my own and the translation was made thanks to deepl
Gracias por llegar hasta acá. Hasta la próxima.
Thanks for getting here. Until next time.
---
---