Super Arcade Shaggy and Harvest Report.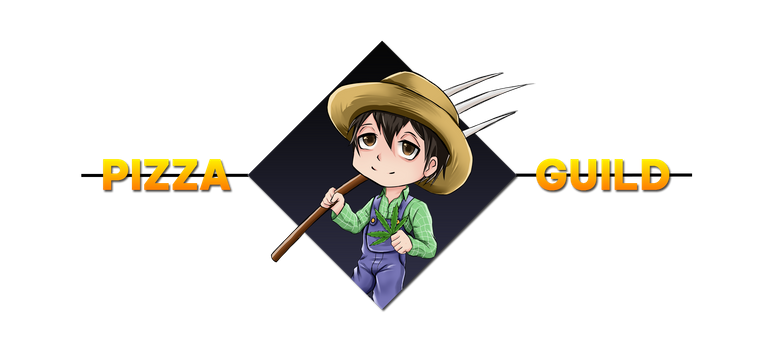 Welcome to another Dibbs Harvest report! Slightly delayed once again- I have been known to smoke my own product after all! Still, yields are great despite all that! I've taken 48,940 buds home since my last report, with the Pizza Guild dues of around 12000 added on top of that, my plots are averaging around 60,000 +/- BUDS over a two week(ish) period.
Sometimes I come out a little better than that just due to the timing of crop cycles and which seeds I'm planting.
Of course these yields are in addition to my own far more modest returns. I am not tracking as diligently as I am with the guild plots but pull somewhere around 10,000 BUDS per week from the plots... maybe I will track them a little more closely for my next report!
Check out the specific yields below: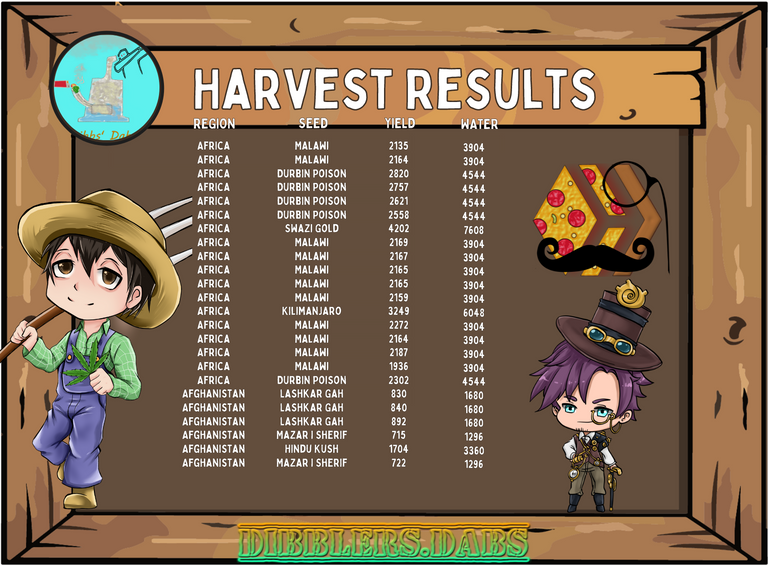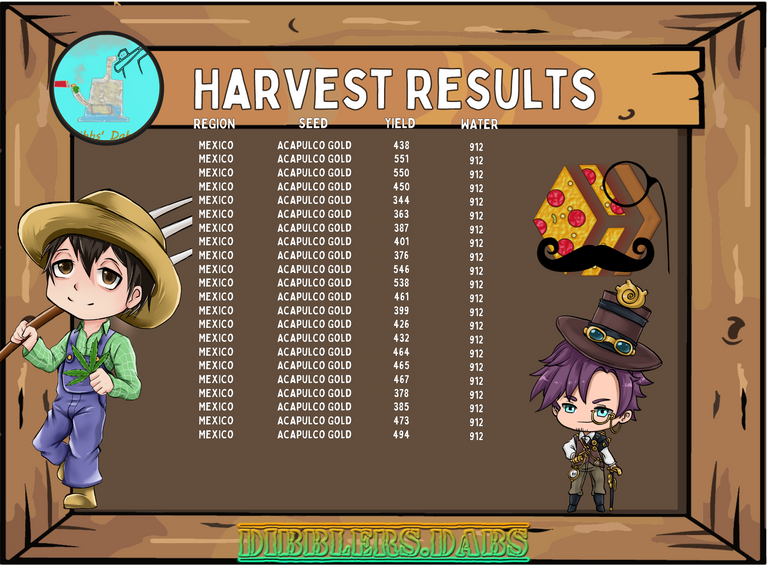 Now! On to some of the other exciting developments in HashKings over the past few weeks! As I'm sure many of you have seen, we have BUDS staking in the form of BUDSX, returns for HP delegation, EXP token returns for holding BUDSX, changes to joint costs and forging costs, and even a new merge system!
These changes and improvements have begun to really change the lay of the land for the game and begin to open things up for newer players to have a chance to catch up to some of the established juggernauts!
With the reduced cost to forge and the level requirement to qualify for EXP drops for my already existing BUDSX stake I put a lot of my profits this week into levelling up another HK AVATAR. If you've looked at my previous harvest reports you might know that I had been using an Epic Tank 420 that I forged up to level 45. Well after the Bang Defense crates were released and I received an Arcade Shaggy, there was no way I was gonna continue to use Tank as my avatar of choice.
I levelled Arcade Shaggy up to level 40 with the new low cost forging and a couple of joints, then merged tank into him!
"BUT TANK IS AN EPIC and SHAGGY IS ONLY A RARE!"
I know
BUT! Arcade Shaggy will probably be rarer in the long run since he can't be picked out of packs! (plus the first forge I did on him was another epic into him so he had great base stats from the beginning)
The end result of all this is the avatar you see below! With 850,000+ raid power! He's pulling in thousands of BUDS each day in raids... and with way more style than Tank-420 ever did! I've got plans to keep on levelling him up too. Watch out Raid Bosses! Super Arcade Shaggy is on his way!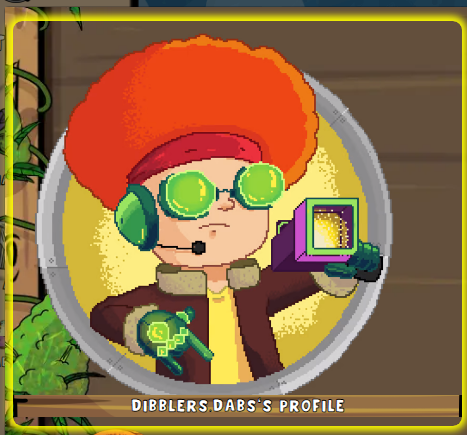 Other than the creation of this beast there is not much else to report, I haven't tested out the new Merge feature yet, and I haven't spent any of the accumulating EXP tokens on joints yet either! I plan to soon though- another piece for the next Harvest Report perhaps!
Keep it real Kings, and don't worry about the raid bosses! Arcade Shaggy's got your back ;)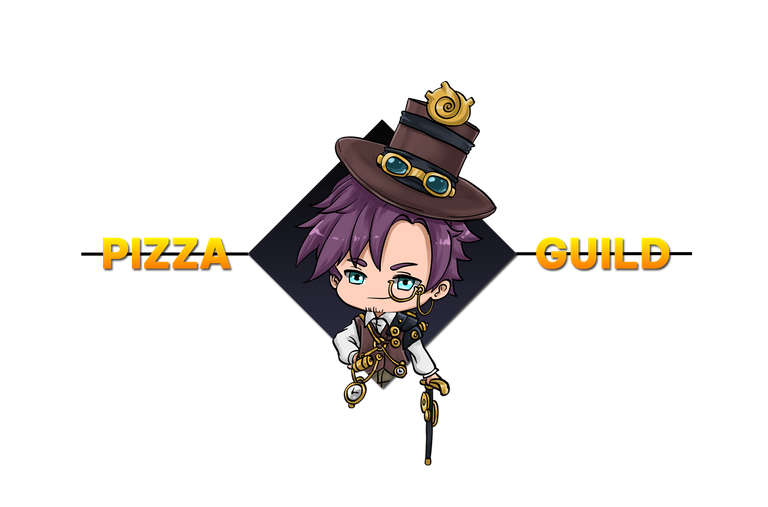 ---
---