Buds of Wrath Winners!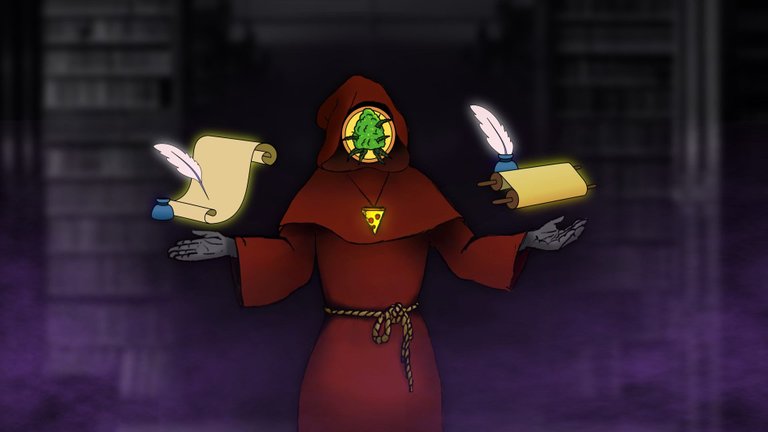 Well a week has passed! It seems like we have a bunch of Hash Farmers around here or something because you guys came out strong with the Buds of Wrath entries! We had 9 entries all together! Well done Scribes! I'll keep the winners post short and sweet but I am impressed with the variety and quality of entries! Seriously so many different perspectives on what the Hashkings Universe could look like and how the Robots, Raid Bosses, Zombies, and Humans all factor in! It made for fantastic reading! Every single one of you deserves a prize and I am very pleased to say that there are enough to go around!
Shoutout to @thebeardflex for providing prizes for this contest!

Check out the list of entries below:
@nane-qts came in strong, giving us a slice of the not so tranquil life on Captain Jainer Strainer's weed farm:
https://ecency.com/hive-199275/@nane-qts/buds-of-wrath-contest-not
@stewie.wieno wrote us a piece about the power of weed to cure the zombie hordes- turns out they just needed a smoke and some pizza!
https://peakd.com/hive-199275/@stewie.wieno/the-cure
@floki-skarsgaard showed us the truth- the world ends when we run out of weed! Avoid the "sobers" at all costs!
https://peakd.com/hive-199275/@floki-skarsgaard/may-the-best-hashking-win
@theacks brought us to Javier's farm, where zombies are a key defense mechanism! Do they get stronger when they smoke? Hmmmm....
https://peakd.com/hive-199275/@theacks/buds-of-wrath-theacks-edition
@wrestlingdesires gave us some insight into robot sentience- something that perhaps could only happen on a particular kind of farm.
https://ecency.com/hive-199275/@wrestlingdesires/beginnings-a-high-times-valley
@agreste took a different perspective- writing from the confused perspective of Timmy Open-Mind- a zombie just trying to understand the world!
https://ecency.com/hive-199275/@agreste/eng-spa-buds-of-wrath
@cryptoniusrex headed off world to a distant moon where zombies and robots alike defend their harvest!
https://peakd.com/hive-199275/@cryptoniusrex/a-day-on-ceres-7-a-hash-kings-short-story
@onewolfe showed us that maybe hybridizing our plants for potency might just get folks a bit too stoned!
https://peakd.com/hive-199275/@onewolfe/entry-for-buds-of-wrath-contest
@trashyomen took a different perspective- writing an almost historical view that leads us almost inevitably to multiple dimensions and weed!
https://peakd.com/hive-199275/@trashyomen/smoking-the-veil-buds-of-wrath-contest-entry

Well done all of you! These were all entertaining and enlightening pieces about the Hashkings world! Every one of you has been sent a common HK avatar!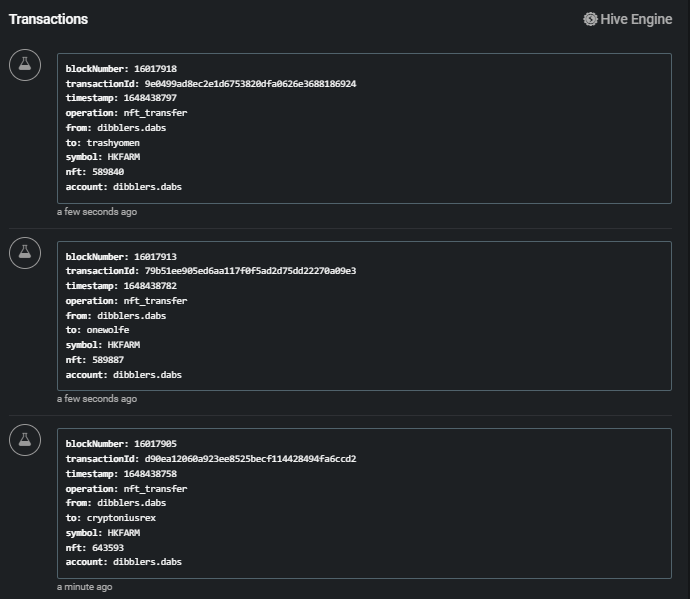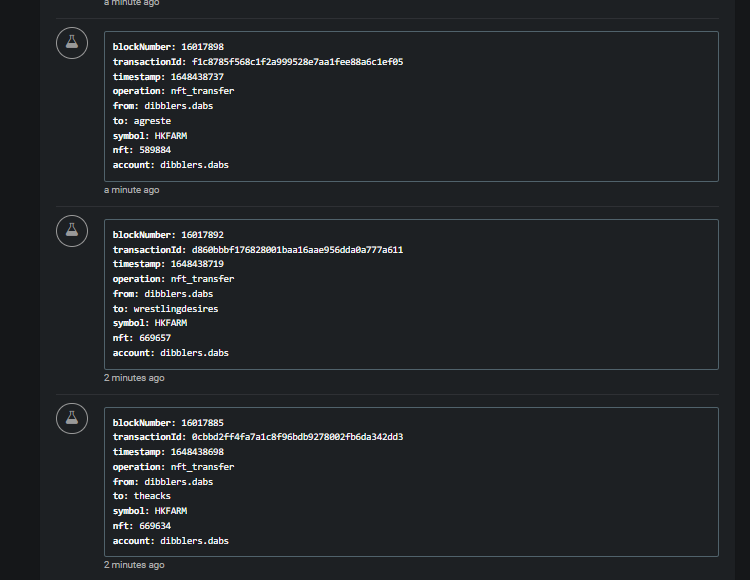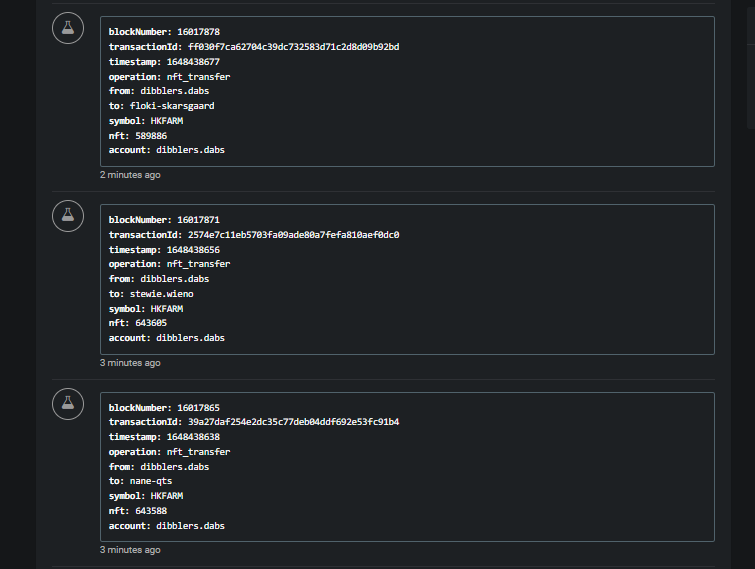 However! These were not the only Prizes! Oh no! We also have 150 Pizza to hand out to 3 winners, along with 3 more higher rarity HK Avatars! So without further shenanigansing around!
First Place
@theacks wins the first prize! The story really fits in with the Hashkings Universe on so many levels. We've got Raid Bosses, zombies getting stronger by smoking that are being kept in order to combat them, and the piece is all around well written. It's even in keeping with the region you chose to set it in. Kudos! I've sent you 75 Pizza and an Epic Colonel White Widow!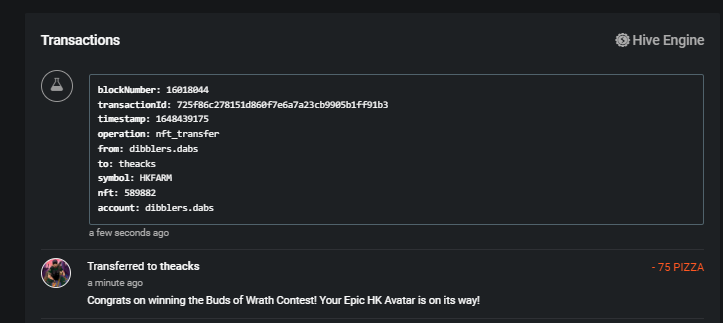 Second Place
@agreste wins second prize! The story made me laugh, made me think, and was from an interesting perspective! We had Raid Bosses, Zombies, Robots, a poor Human, and the threat of revolution! Well done! Your piece kept me intrigued throughout. I've sent you 50 Pizza and a Rare Captain Puffs!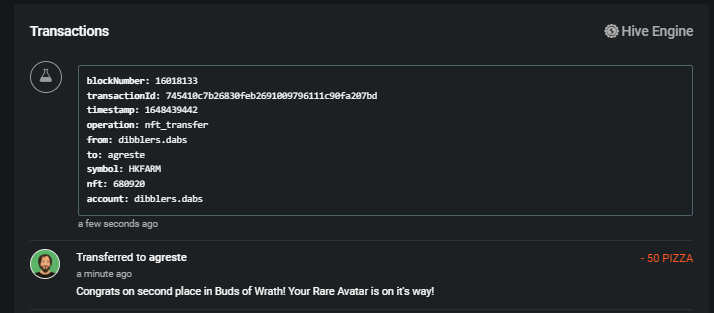 Third Place
@cryptoniusrex wins third prize! His story was a bit of an exercise in world building- the Ceresian Dome filled with inhuman bud attendants and their precious cargo was a great take on things! Ted Hunted made me laugh and I felt like it could easily continue into a wider story! I've sent you 25 PIZZA and a Rare Airhead Lieutenant.

Honorable Mention
@wrestlingdesires your piece was intriguing and thoroughly enjoyable- I wanted to read more about Jax and get deeper into the history of these characters! I am sending you a Rare Carla War Nurse!

Well done all of you! There truly was not much separating the winners of this contest which is why I am so glad I was able to provide prizes for every entry. I thoroughly enjoyed every one of your stories and I'm excited to see what else you might come up with here at Scholar and Scribe!
Keep on writing Scribes!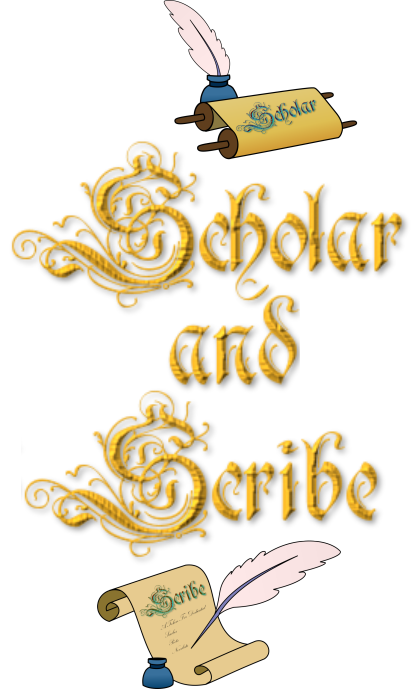 ---
---