Well that just happened....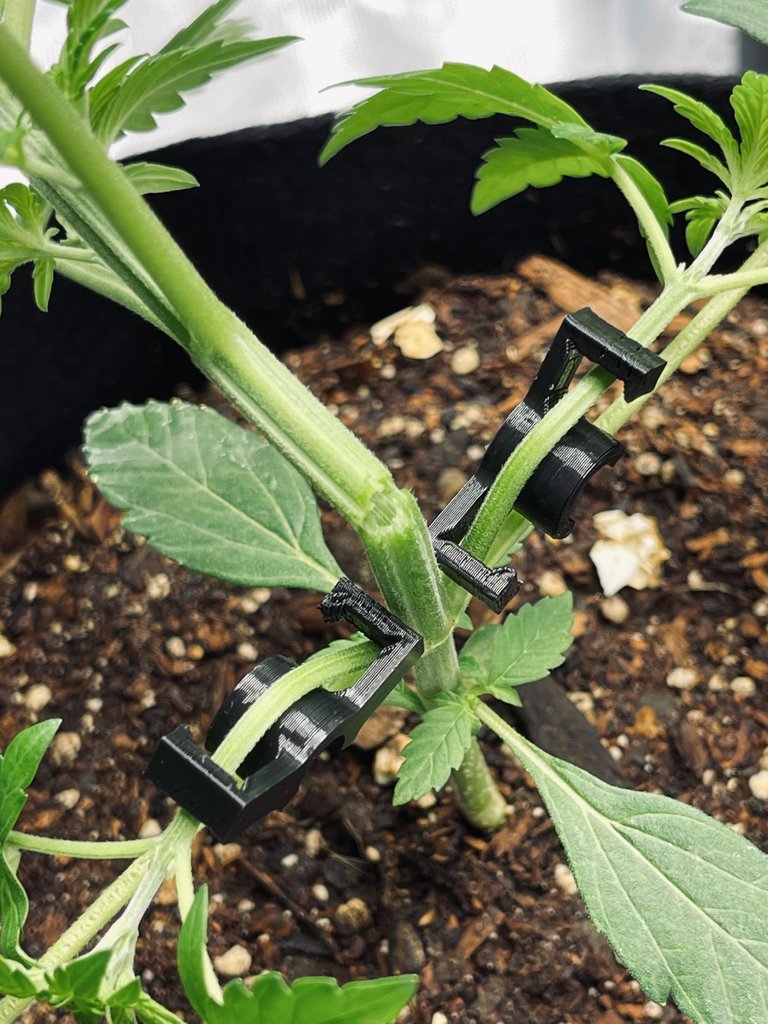 Photo by me
Accidents are how you learn

Earlier today, I was messing with my plants and looking at the different options for stress training to increase yields during harvest. There are a few different techniques that can be very beneficial to bud growth and one of them is a stress technique called super cropping.
I had some pretty good success with super cropping on my first northern lights plant, so I wanted to incorporate more of that with the plants that I have growing right now. The idea behind super cropping is to hurt the plant in a way that forces it to send nutrients to the affected area. It is also a great way to train your plant's branches to go certain directions to force all of the branches to form a level canopy.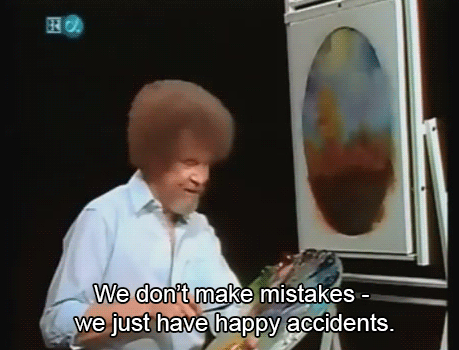 source
Well, I may have gone a bit overboard with super cropping the main stem incorrectly, but like Bob Ross says, "We don't make mistakes, we just have happy accidents."
When super cropping, it is best to squish the branch between your finger and thumb, sort of crushing the cell walls in the process. Well, I didn't do that. I just went strait to bending because all of the other branches that I have done it to have bent very easy and didn't damage anything.
So I started to bend the main stem and then SNAP. Luckily I didn't snap the stem clean off. @jonyoudyer said I need to find some tape to wrap the stem with so that it can heal up.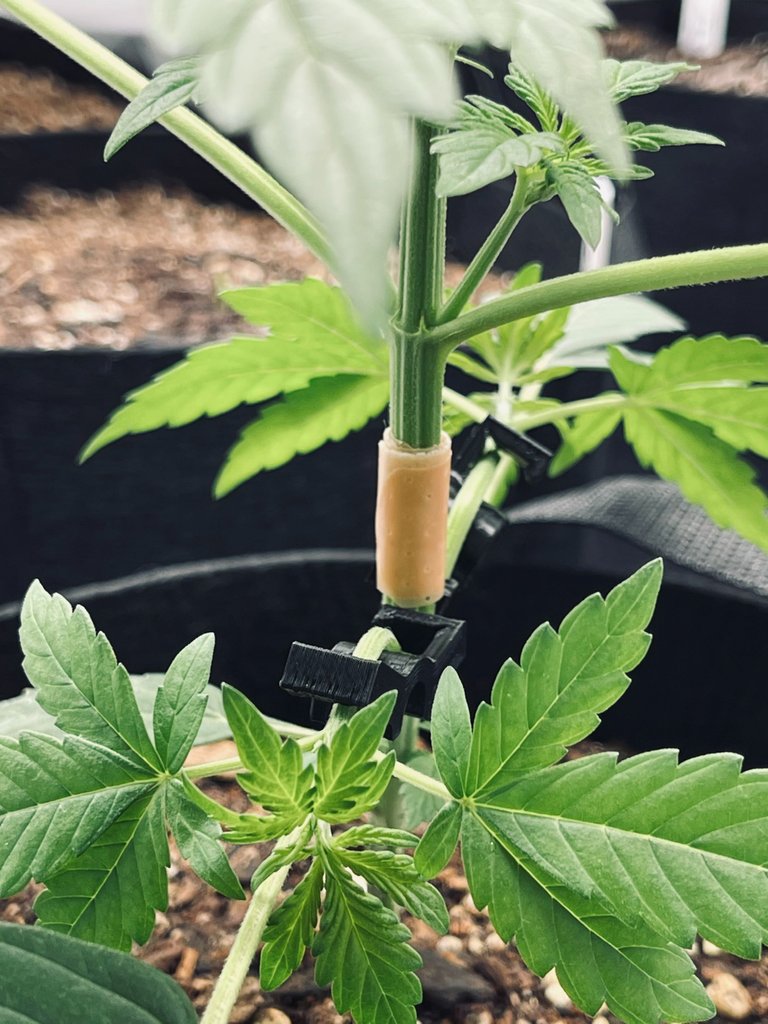 Photo by me
So I went and got a band aid for my little plant and wrapped the stem with it. It seems to be holding just fine and in about a week or two, it should be all healed up. In the meantime, the plant is going to be sending all of those vital nutrients up the stem in preparation for budding.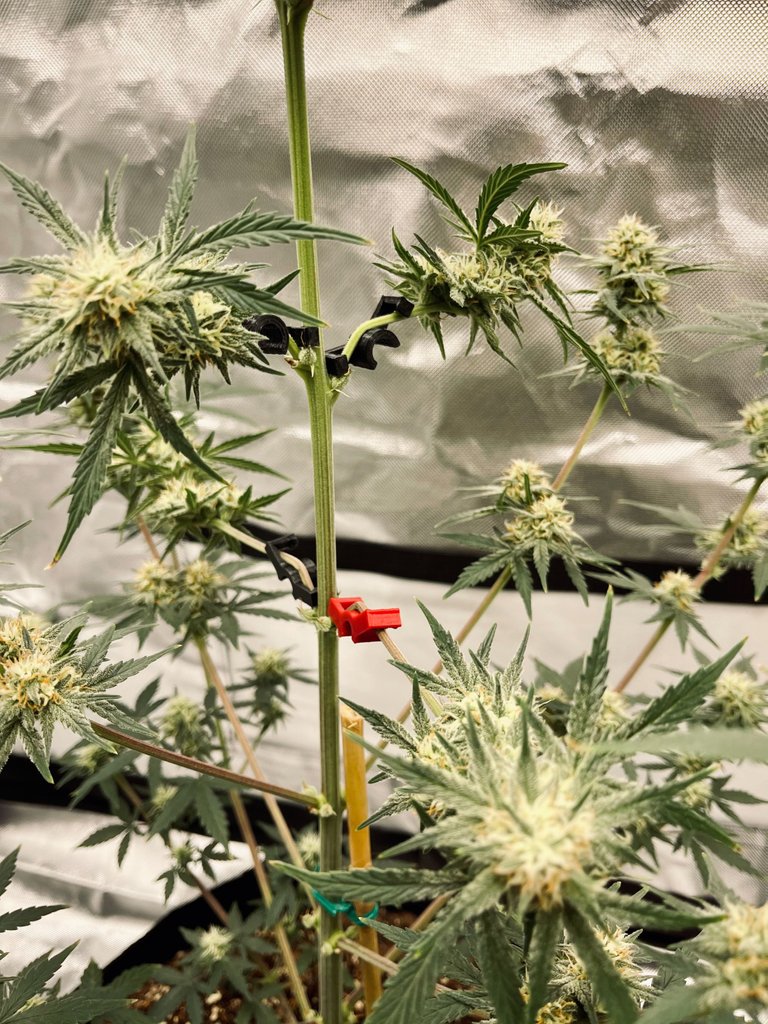 Photo by me
I put some more of the super croppers on my larger critical purple plant that has been flowering for a few weeks now. I am hoping to see some increased bud sizes on the branches that I put the super croppers on.
So it wasn't a terrible thing that I snapped the stem on my bubblegum plant. Because of that mistake, I was able to do more research into super cropping and found out some better techniques to doing it properly. One of the things that I am a bit worried about with the whole thing is that autoflowers are very delicate, so I am hoping that the plant will make a full recovery. If not, I have plenty of seeds to start again.
---
---