We are nearing the finish line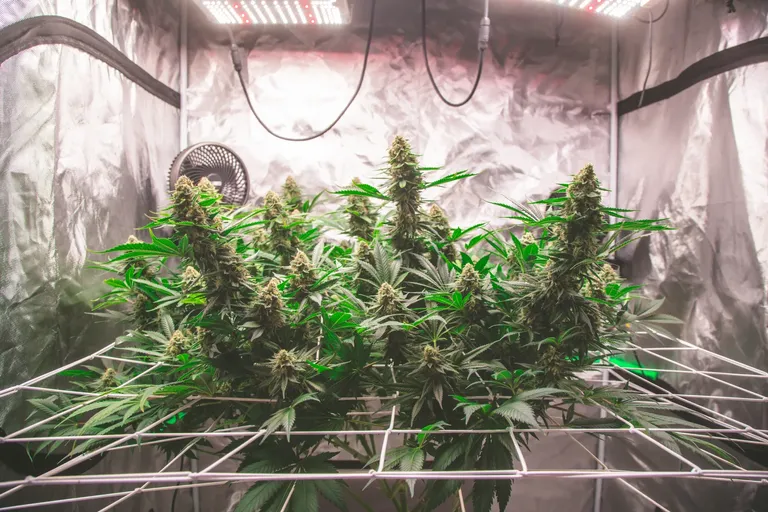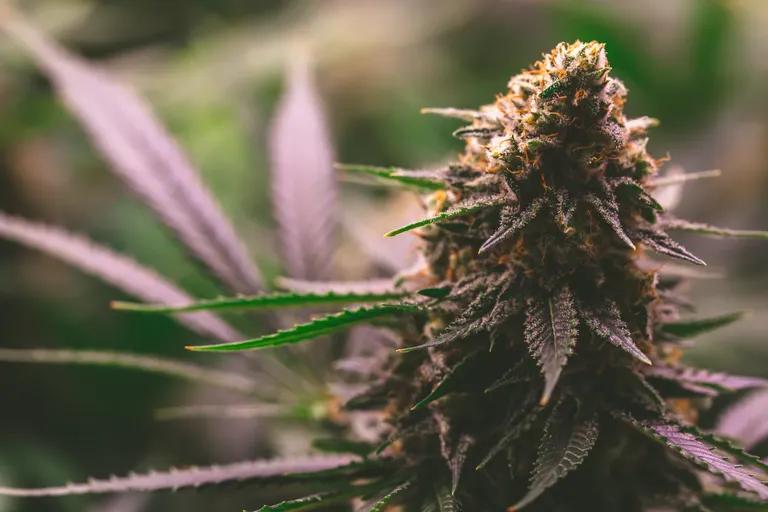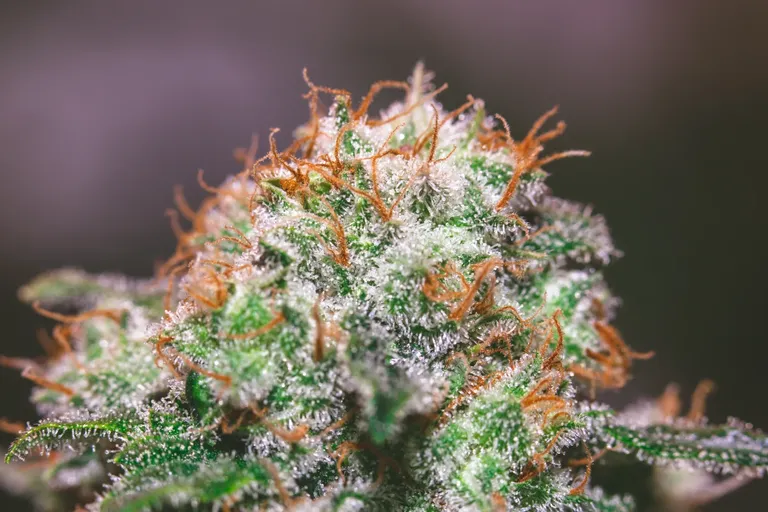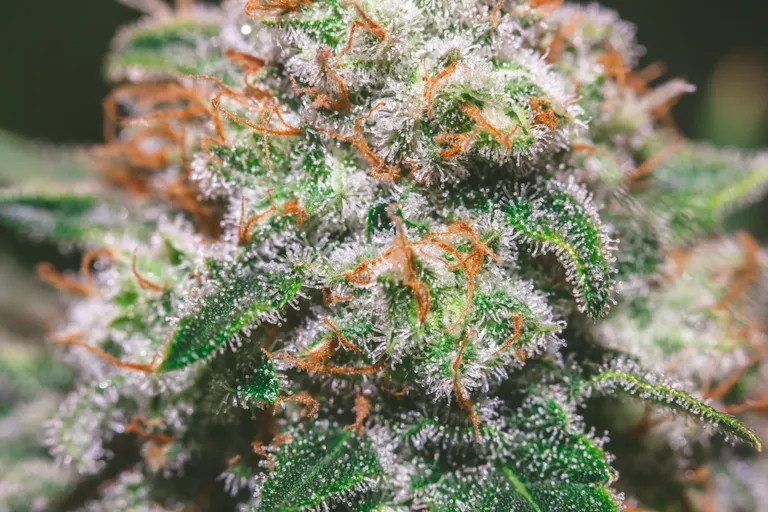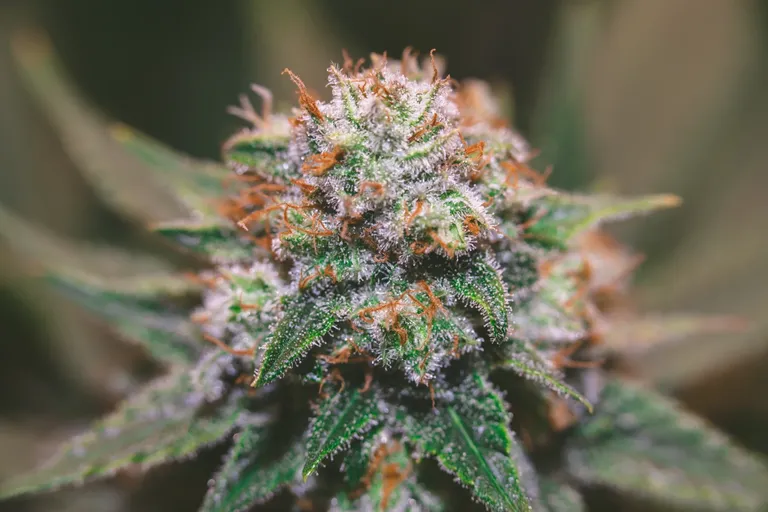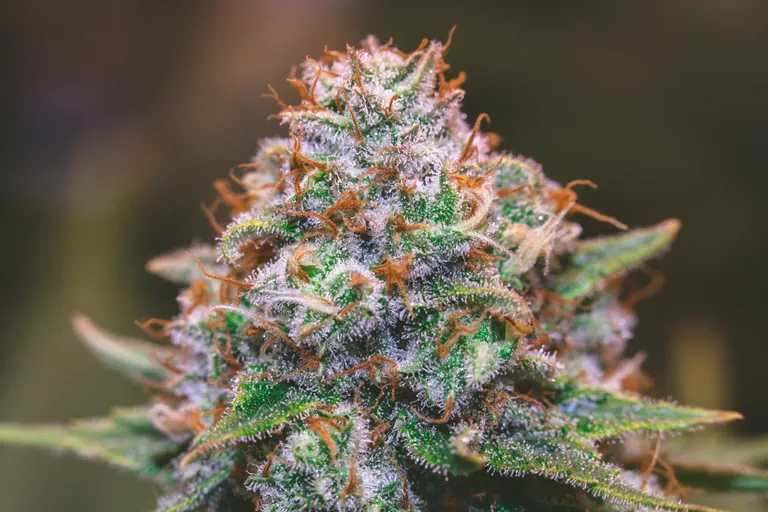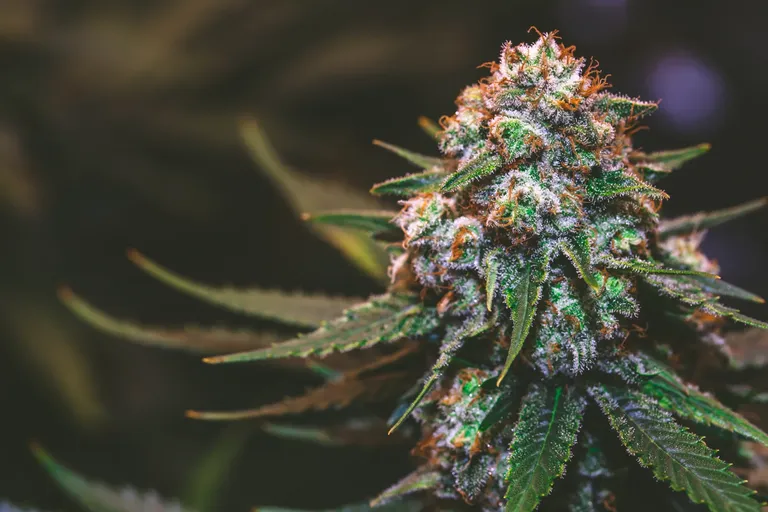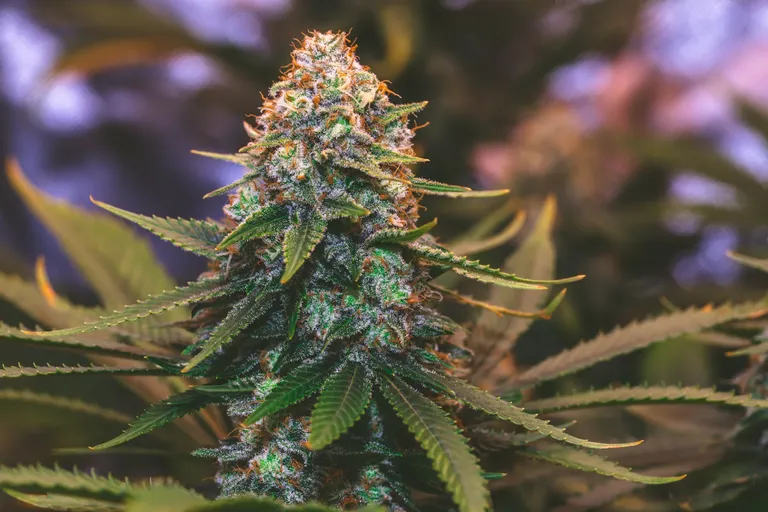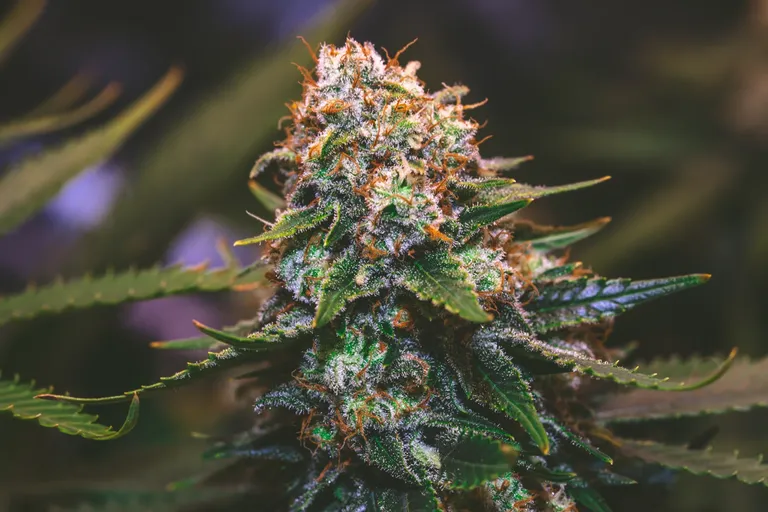 Well, the end is quickly approaching for my GDP grow. As you can see from the close up shots, the trichomes are almost all milky and some have even begun to change to the amber color that I love.
I am beginning week 8 of flower right now. I wasn't sure how long the flowering stage was going to be for this specific strain, but from what I have read, it is about 8-11 weeks or so. So my plant is progressing right on schedule.
This morning, I gave them their last serving of nutrients and I am going to just let the plant soak up what is left in the soil until it is ready for harvest. I am starting to see some signs of fade on the leaves, which tells me that the plant is preparing for harvest as well.
I have never been able to achieve a good fade on the leaves with any of my plants because I way overfed them in the past, so it is nice to see my plant letting me know that I am doing a lot better with this grow than my previous ones. I was doing some reading on plant fade and it says that one way you can increase the fade is to add some distilled water into your watering schedule. So I am going to be buying a few gallons of it to give to my plant in hopes of achieving a nice looking fade.
So what is leaf fade? Well, in a nutshell, it is when you let the plant use up all their stored nutrients before harvest. A lot of nutrients are stored in the leaves, along with the soil. I think that was one reason why on some of my previous grows that I overfed my plants, the leaves themselves became pretty sticky. It was kind of a gross feeling whenever I felt those leaves. The leaves should fade from their green color to a more yellowish color.
It is kind of like what the leaves on trees experience during fall before they begin to fall off. The plant is basically sucking as much beneficial nutrients from the leaves to store in the buds and harvesting a plant with a proper fade can actually increase the beneficial effects. A nice fade will also make the plant look a lot better in photos because of the cool contrast of the dark colored buds and the bright yellow leaves.
I am gettin super excited to finally be able to try this strain out. I have been looking forward to this strain for a couple years now and it wont be much longer until it is ready. If I do end up harvesting this weekend, I should be able to cure it for a couple weeks so that I can try it out around New Years.
---
For the best experience view this post on Liketu
---
---