Trimming and trimming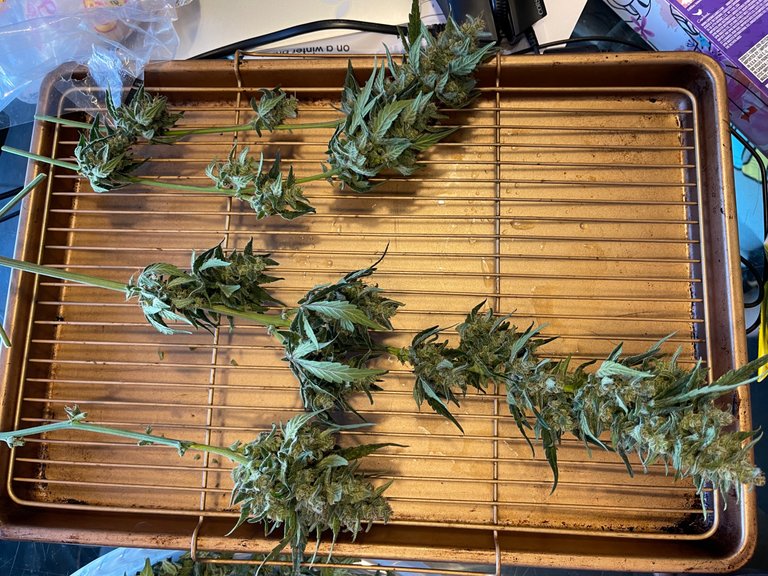 I started trimming the first red poison yesterday and it smells amazing.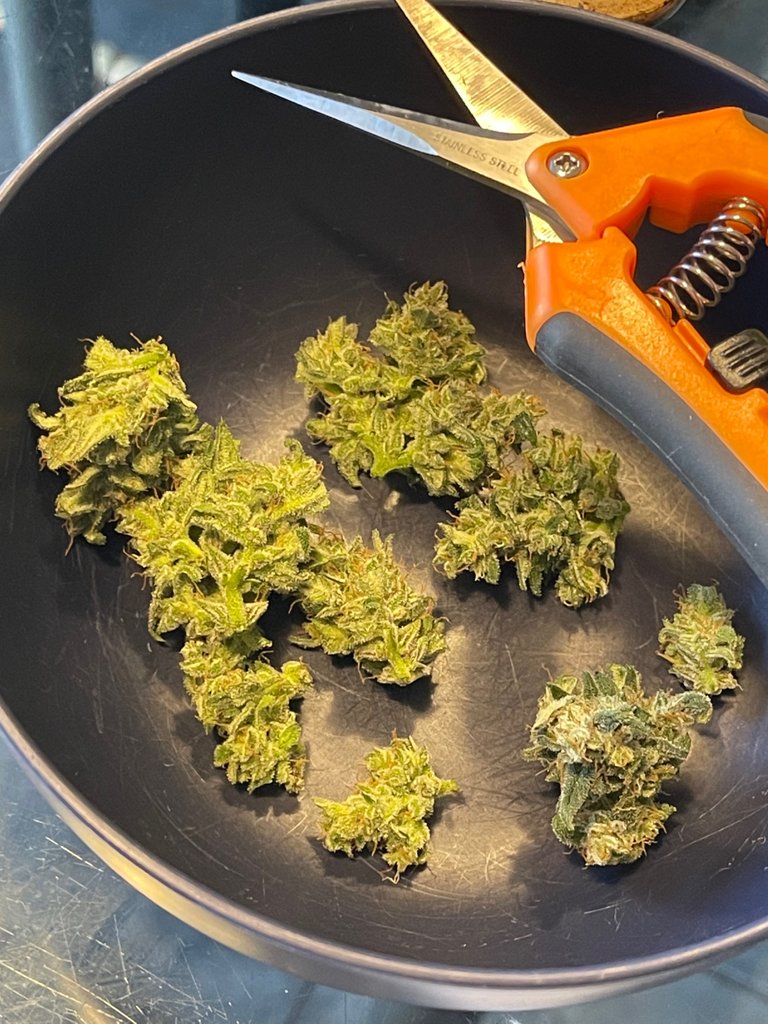 I have just a few branches left to trim and most of the buds are in the hanging drying rack. I needed a break from trimming last night and let these branches hang overnight. I wish I would have just powered through and trimmed it all up yesterday because the leaves are a bit more droopy and sticky, which makes trimming more time consuming.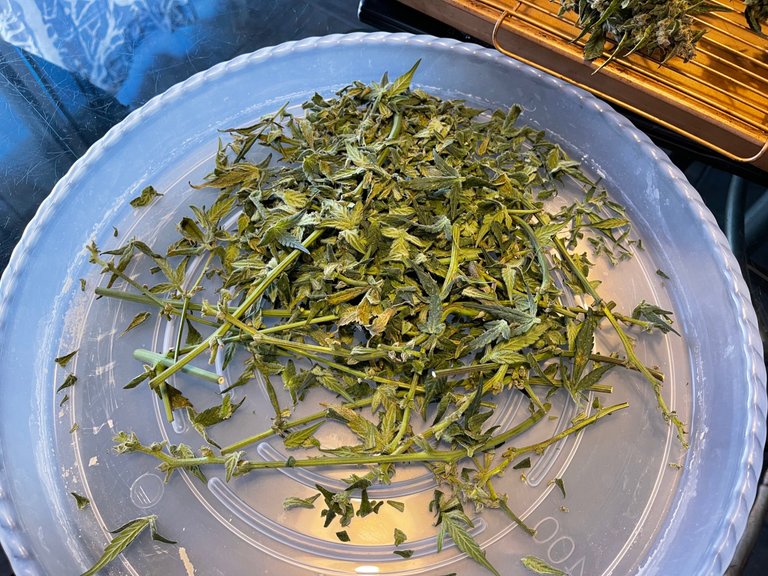 I am trying to decide what I am gonna do with these leaves. I might roll them all together into a log and let that dry out a bit and see what happens or I might use them for tea or something.
Once I get everything from this plant trimmed and dried a bit more, I will weigh it all, but I think it will be a bit over 2 ounces. Not too bad.
---
---